If you or someone you know is struggling with paying for infertility treatments, this post is for you. This post covers both IVF grants and adoption grants available.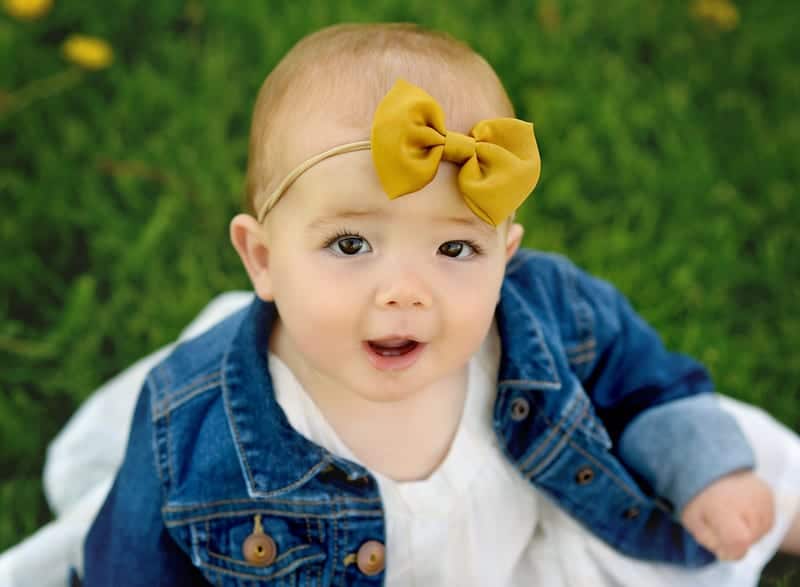 How do you pay for IVF treatment or adoption services?
Win the lotto?
Okay, that was funny the first time you've heard it but frankly, depending on how long you've been on this road, it's likely so old.
Friends, that's why I'm writing this post for you today.
My hope is that you will feel a little bit less stressed as you come to learn about the various ways individuals all over the globe are uniting together to help you see a little bit of light during some of your darkest days.
Paying for a Miracle
So often we hear the phrase "praying for a miracle" in the trying to conceive community, but what I'm sure subconsciously you may also be thinking how you are going to afford paying for a miracle, especially if you are going down the IVF or adoption route.
Friends, if you've had those thoughts too, do not worry, you are not alone. In fact, I shared those same fears on multiple occasions with my husband after I found out the exorbitant fees that you have to shell out for fertility treatments.
How much does IVF & adoption cost?
Did you know the average IVF cycle costs over $10,000 in the United States. And, that doesn't include any medications which typically can run anywhere from $1200 upwards of $8,000 per cycle.
As crazy as those fees sound, they aren't surprisingly that different from the costs of adoption, which can range from $8,000 to $20,000 depending on the agency you work with.
And, pending the amount of debt you may have racked up on cycle number 2, 3 or heaven forbid 4 and 5, you may not have the capacity to even process how you are going to begin to pay them off.
Thankfully, there are many grants available to help individuals struggling with fertility to make it one step closer to seeing their rainbow.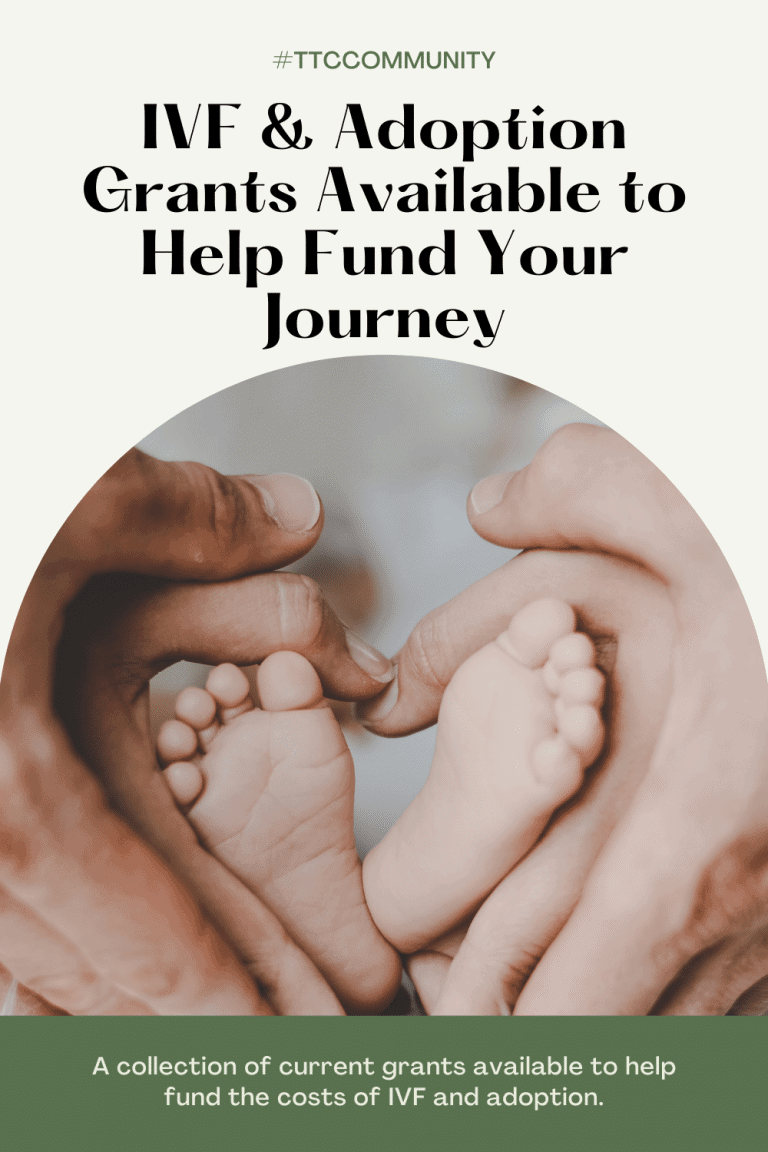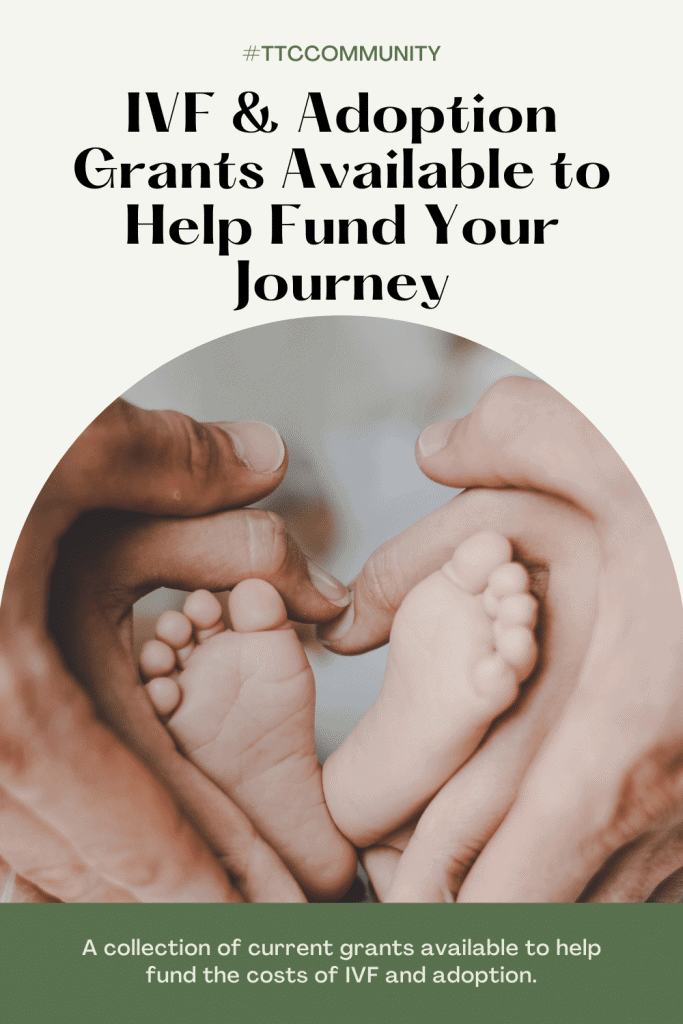 What options are available for helping to fund IVF?
Believe it or not, there are many grants available for both IVF and adoption services throughout the world. Here are a few of the grants I've come to know from my own exploration as well as those I've worked with patients on applying for:
For more IVF grants and scholarships, be sure to visit the Resolve website.
What options are available for helping to fund adoption?
For more adoption specific grants, keep your pulse on Adoption.com! And, be sure to checkout Warrior Women Lorie's journey to her beautiful son, Sam.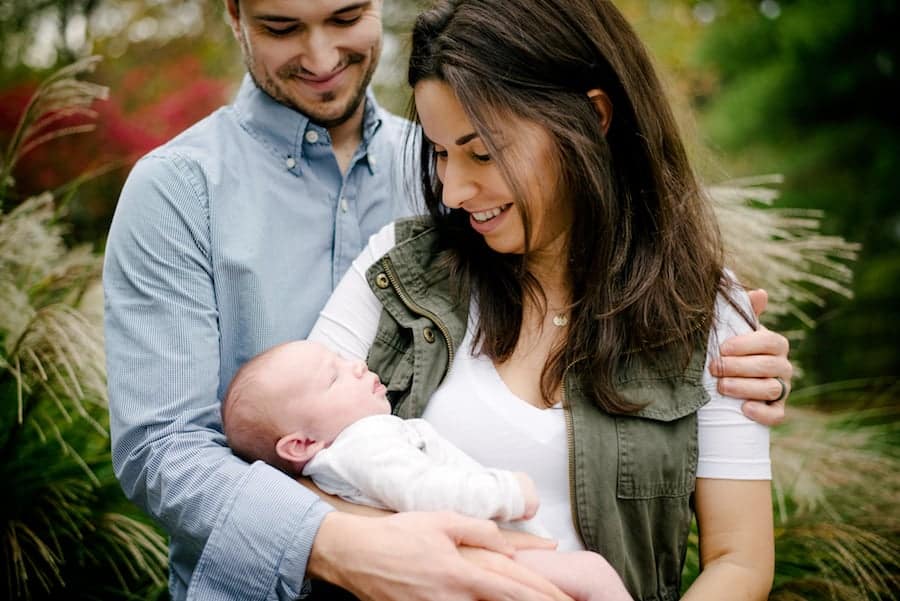 How can I apply for a grant?
Each foundation has their own process to apply, so I highly encourage you to click on the link above and explore what grant feels right for you.
Some do have a small filing fee but again, nearly all the grants I've included are non-profit, meaning the money goes to keep the foundation running to support more families on their journey.
How are grants started?
Often times individuals who've personally struggled with their journey's to baby have such a deep love for those who too are struggling and make it their mission to ensure those still in the trenches can have a little help along the way.
They receive continual funding through donors.
Does Bumps to Baby have an IVF grant or an adoption grant?
Let me first give you a little backstory here before I fully answer this question.
For those who've followed our journey along for the past 5+ years, you know journey to our miracle wasn't easy.
During that time, my husband and I saved feverishly for our cycles, knowing that one way or another we would see our light.
We also didn't have any insurance coverage. Every exam, blood draw, procedure, etc. was out of pocket. I used to cry thinking about the fact not only we're we left with an empty nest (more on that here) but also there was no refund for the tens of thousands of dollars we poured into our clinic.
Then, our miracle happened.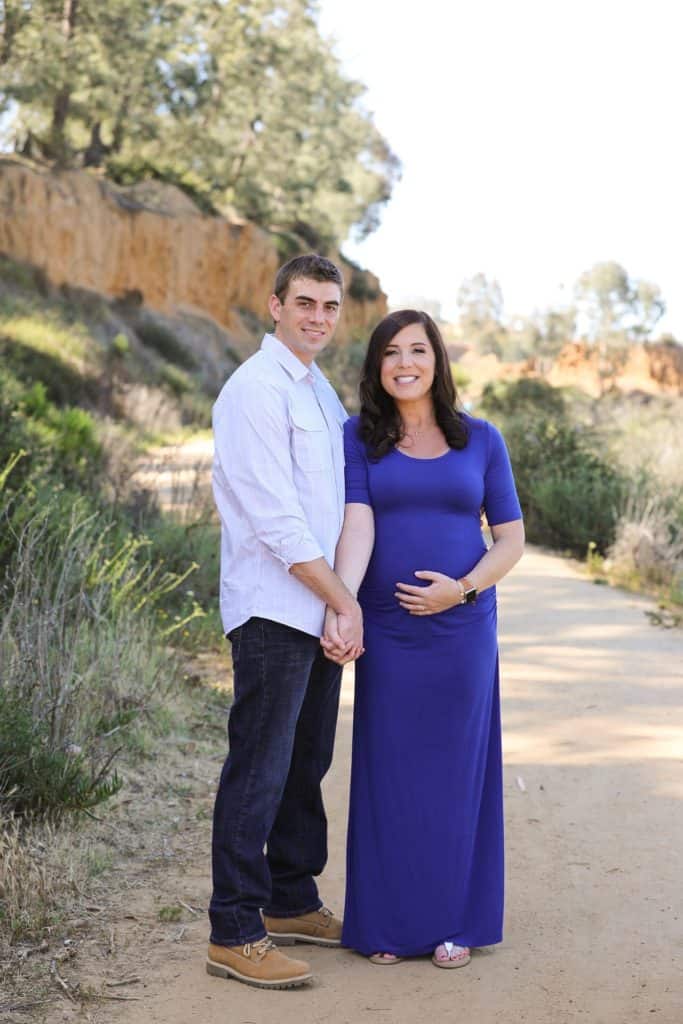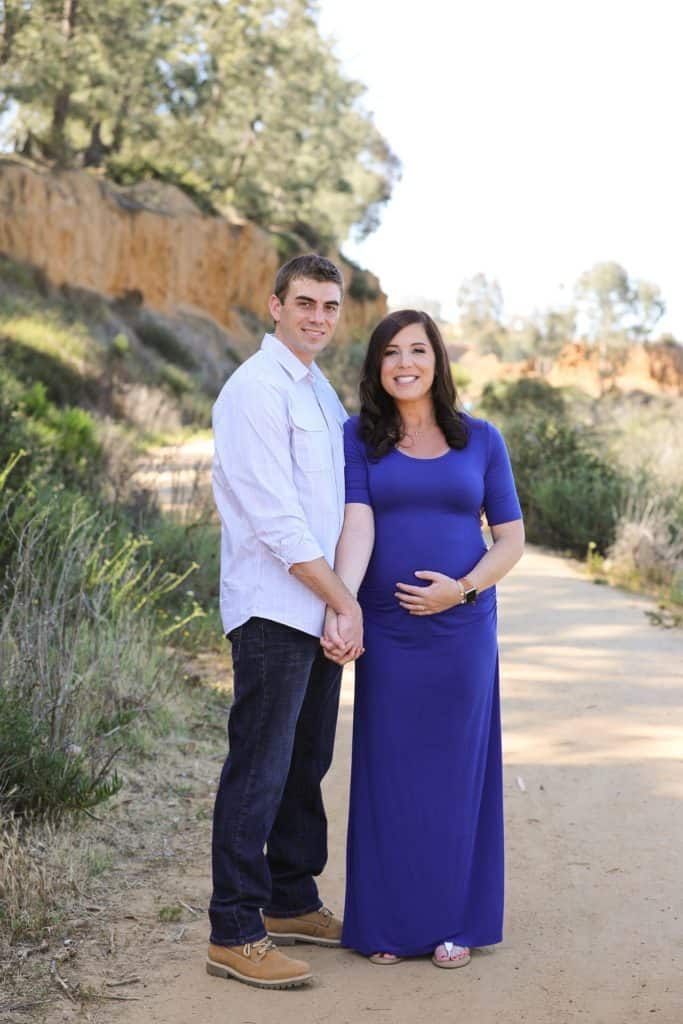 We took a break from IVF and found out we were pregnant 2 months later.
The second we found out we had a healthy, living and growing baby inside me, we knew it was our responsibility to use the funds we had put aside for our next round of IVF to help anther family on their journey.
As we got to exploring starting our own Bumps to Baby grant, we found the Hope for Fertility Foundation and Tedi.
Their mission to help others struggling with fertility, be it through helping with IVF or adoption costs, was exactly what my husband and I wanted to do.
We firmly believe in supporting the efforts of all those in this community, and thus we made the decision to offer both financial support and fundraising support for The Hope for Fertility Grant.
So, no, long of the short, we don't have a specific Bumps to Baby grant, however the Bumps to Baby Community helps fund the Hope for Fertility Foundation Grants!
Why did we decide on supporting the Hope for Fertility Foundation IVF Grant and Adoption Grant?
The founders of this grant, Chase and Tedi Palmer, are genuinely nice and kind people. After finding their grant, reading their story and knowing Tedi personally from her feature on the Warrior Women Wednesday series (you can read more about her journey here), we just knew it felt like the best fit.
Their mission to help this community is incredible! Plus, we love that they offer both IVF grants and adoption grants.
While we are so fond of all the IVF grants and adoption grants that are available, we are proud supporters of Tedi & Chase Palmer's Hope for Fertility Foundation and grant.
How did we decide to support the fertility community through these grants?
When our sweet little miracle turned one, we decided to raise funds in lieu of gifts to help another family see their miracle!
We are happy to report we were able to donate $5000 to the Hope for Fertility Grant in 2019 that helped over 12 couples on their journey's.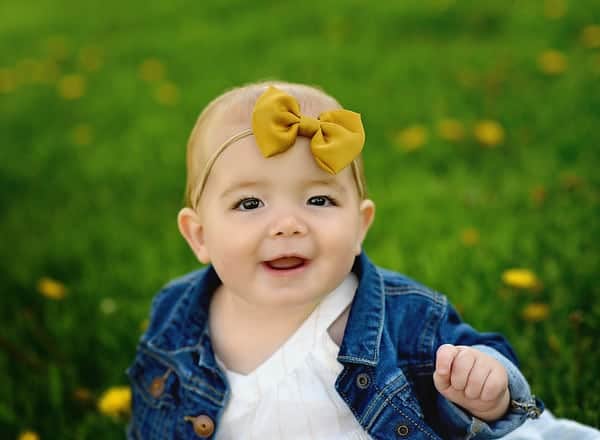 Are donations to grants tax deductible?
Yes! All donation for non-profit grants are tax deductible. You will receive an email verification after you donate!
---
If you have any further questions, please don't hesitate to reach out directly! Thank you for your endless hope on our journey, we will certainly never forget your kindness.
Never lose hope. You never know how strong you are until strong is the only option!