If you've been on the hunt for the Best Sugar Cookie Recipe ever, then fret no more, I've got you covered today. These cookies are crunchy on the outside with a soft, fluffy inside. Seriously, the perfect cookie!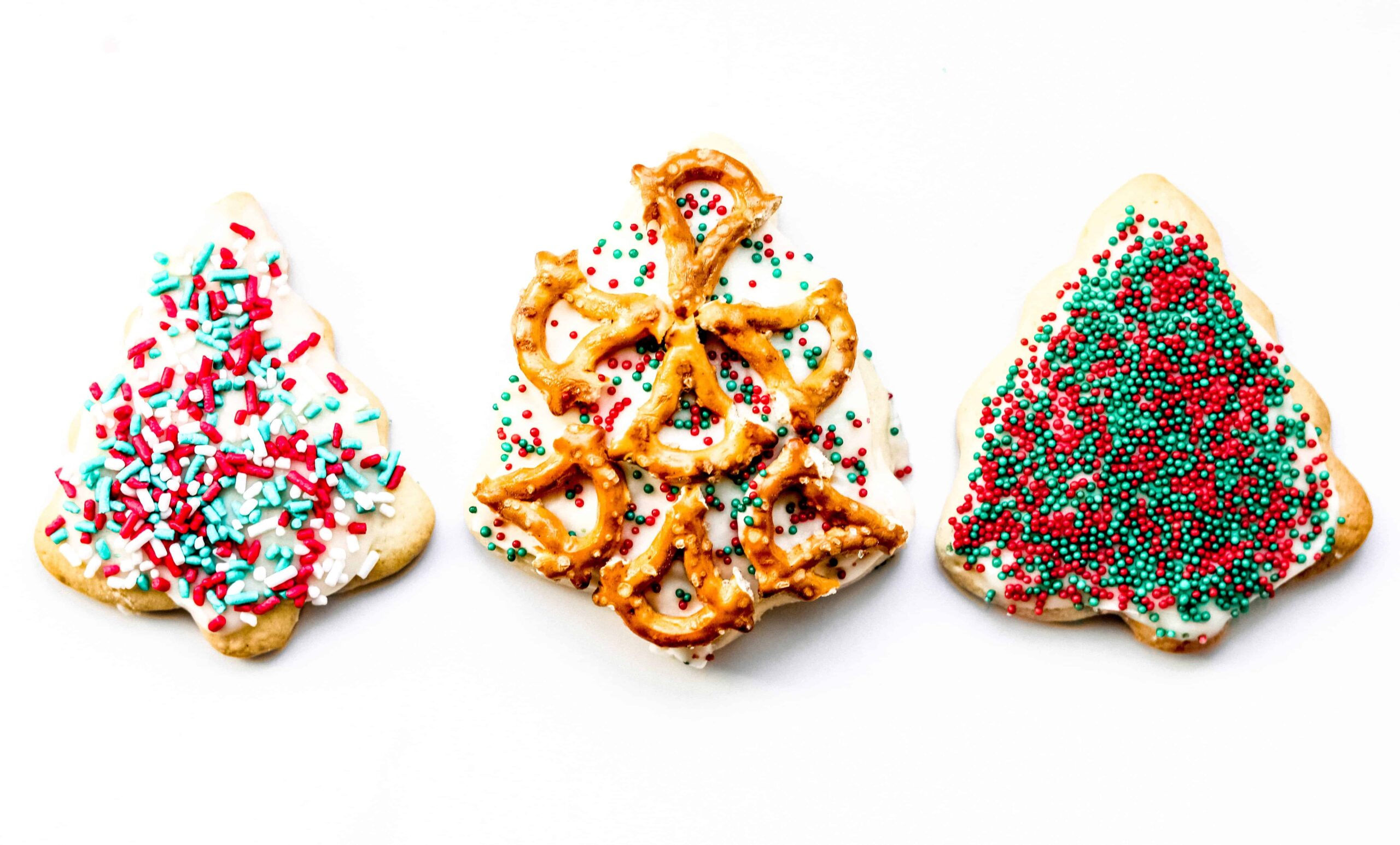 Mr. CEO and I will have been together 9 years this Christmas (we met the second weekend of January 2009!) and can you believe it, not once have we made Christmas cookies together.
Last weekend we put Hayden to bed and decided that had to change.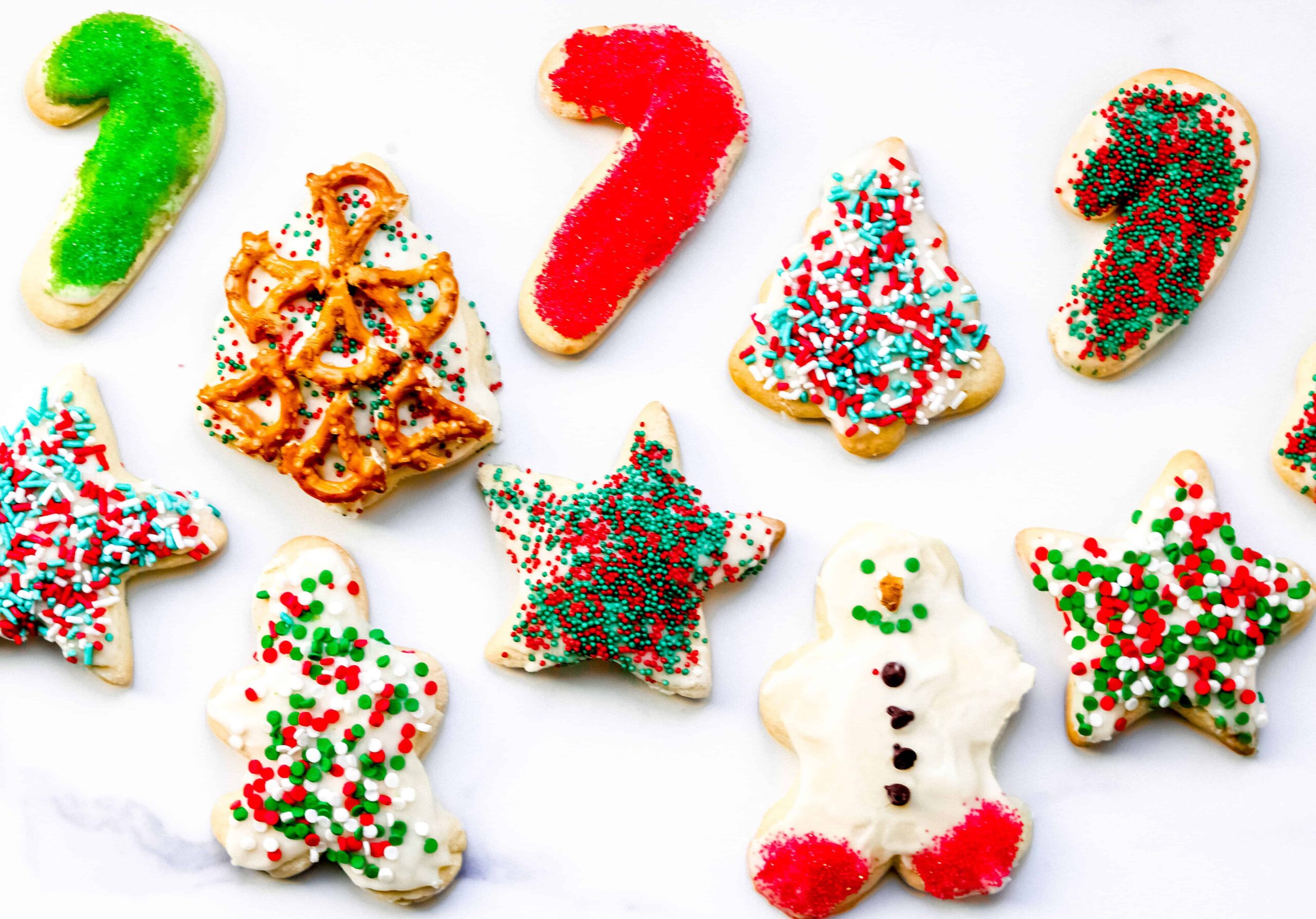 One, because we're running on carbs lately (turns out Hayden really doesn't like to sleep, like ever!)
Two, because my friend, can you believe I don't have a sugar cookie recipe for you on here? Yep, I knew you were freaking out too!
So, suffice it to say, the BEST EVER SUGAR COOKIE RECIPE was finally written down and published for you today.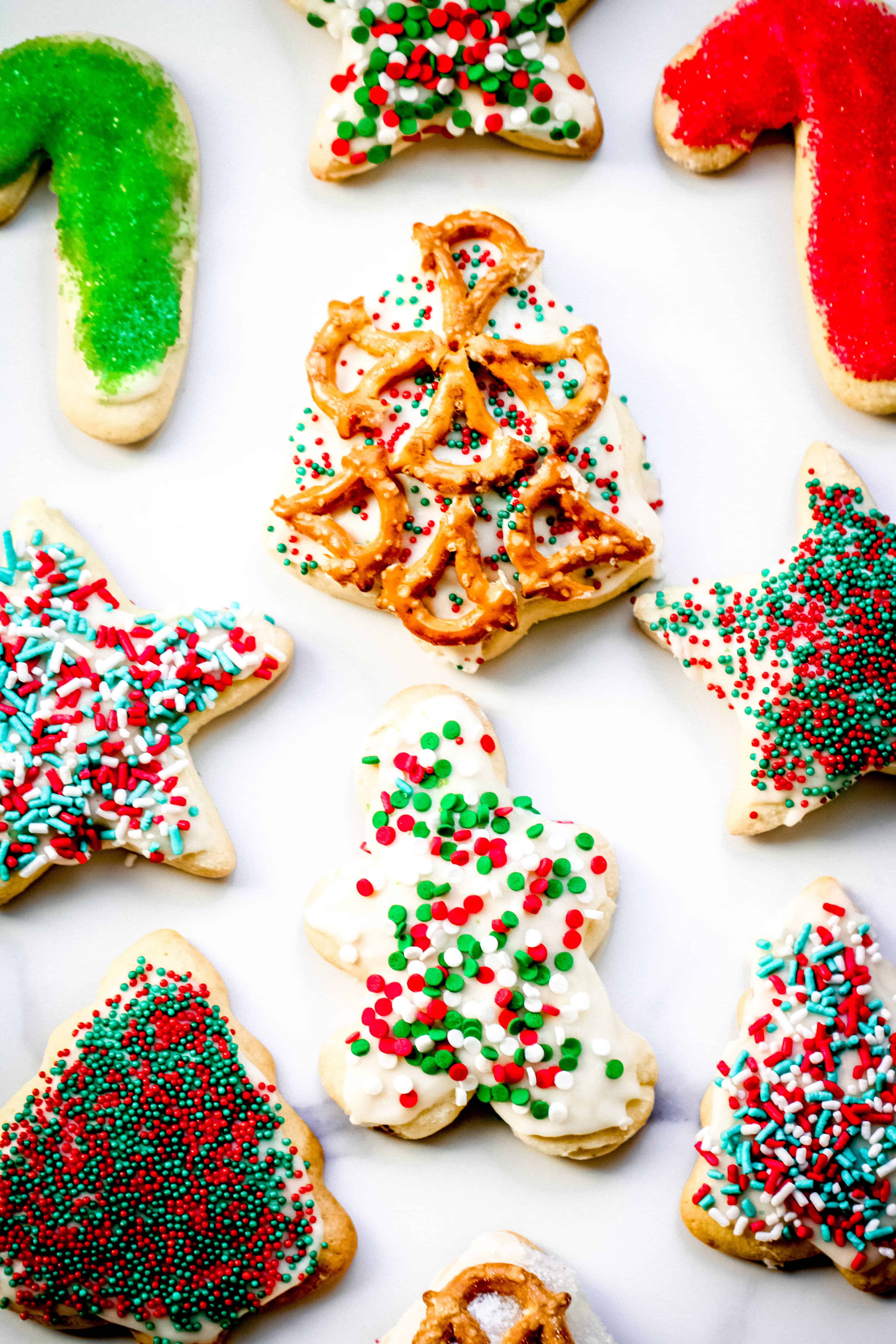 No, these aren't your picture perfect cookies because we are NOT perfect here in the Shaw Kitchen.
Mr. CEO also reassured me that people like to see REAL, and REAL is what I like to provide. Naturally, I have to show you then my favorite cookie of the bunch he made!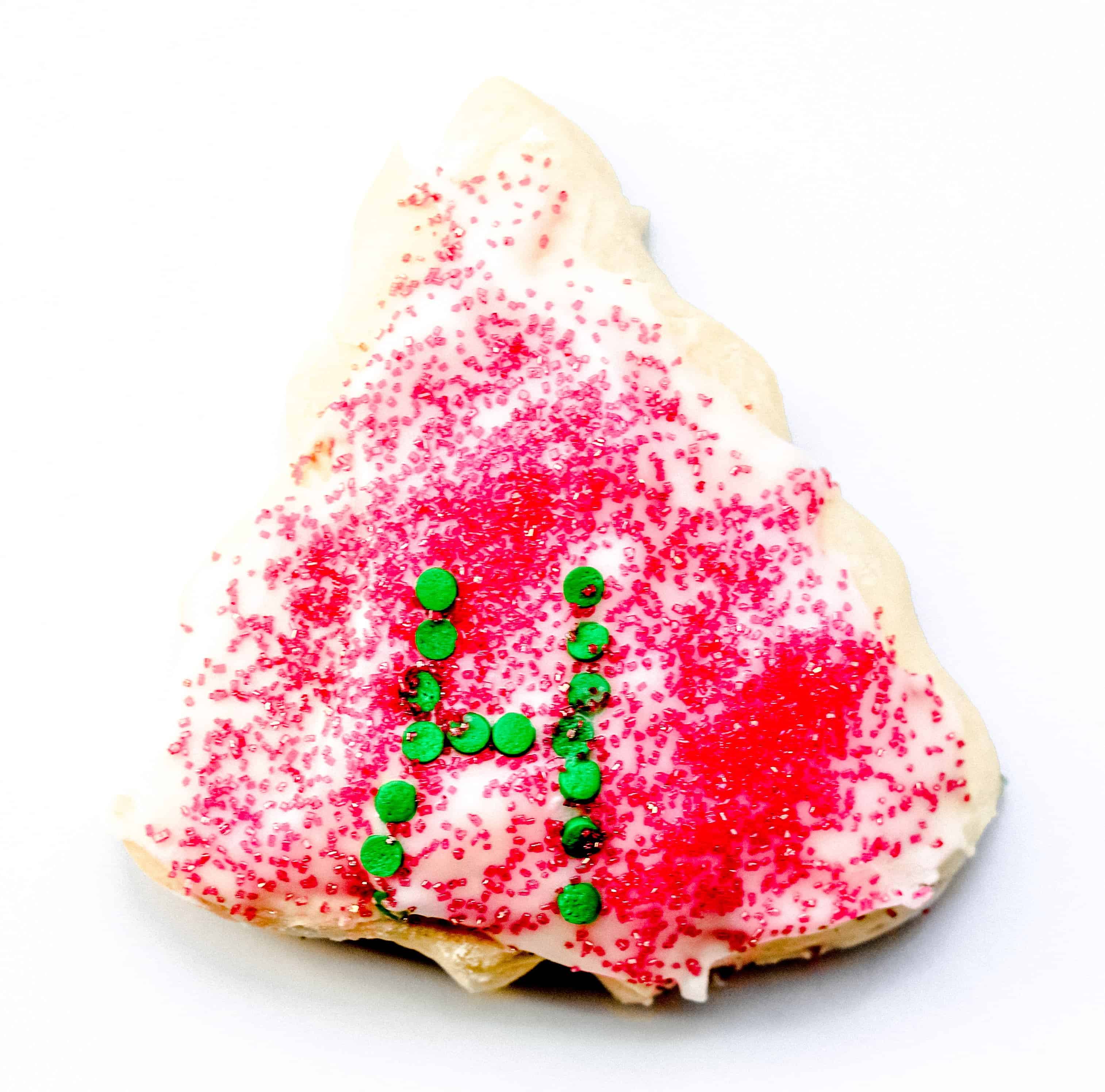 Yep, a tribute to our little Christmas tree miracle that is joining us this year! We couldn't be more blessed to welcome the season and feel a new sense of gratitude this year.
And, because it wouldn't be a Shaw Kitchen post without my little handle model, Hayden tried to sneak a few too the next morning.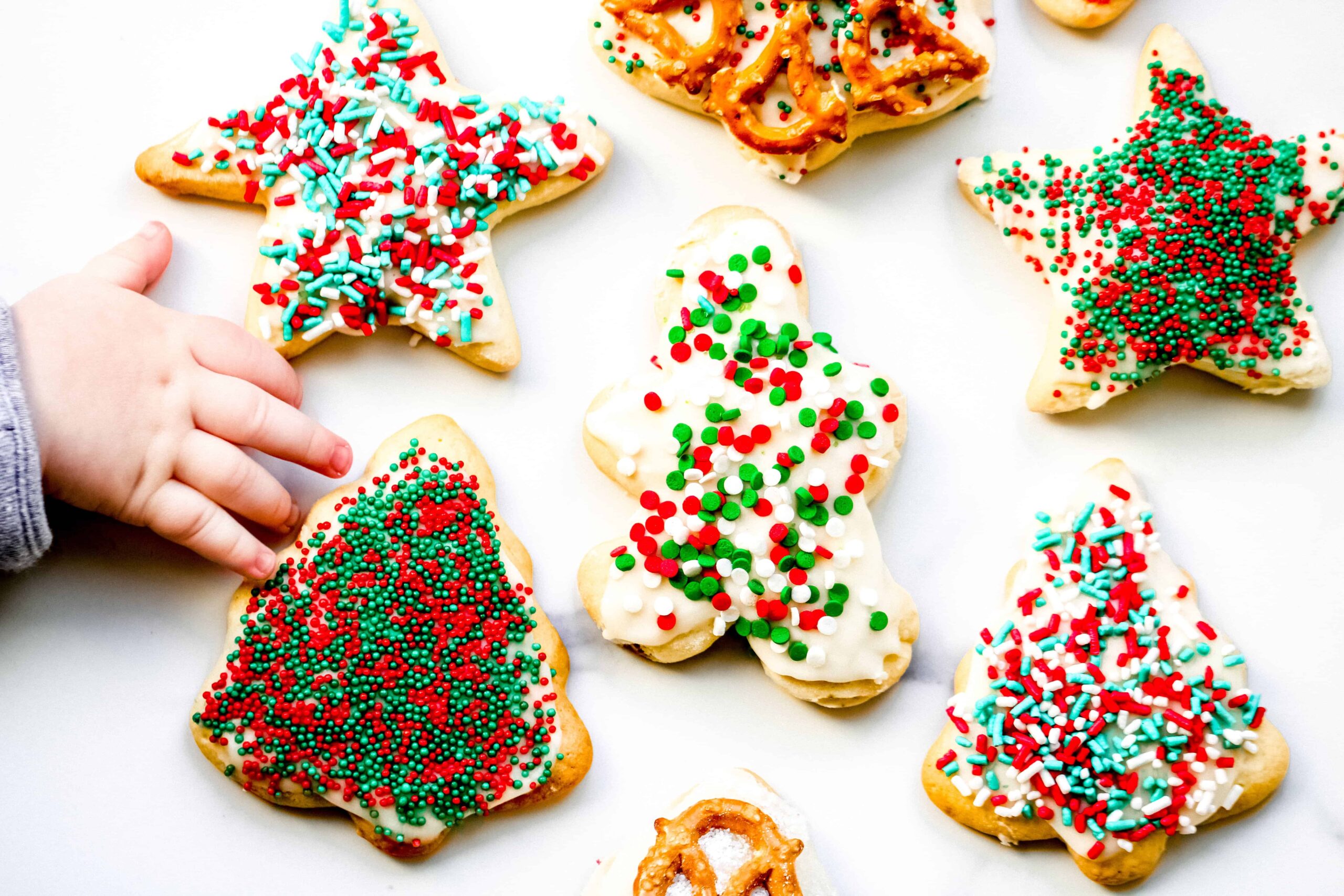 Okay, no more waiting. Make these for Christmas, for Valentine's Day, or heck, because it's a Tuesday and you won't regret it!
**Recipe inspired by the great Betty Crocker! 
The Best Sugar Cookie Recipe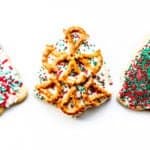 The best sugar cookie recipe is now available from the comfort of your own kitchen!
2 1/2 cups powdered sugar
1 1/4 cups plant based butter spread (divided)
2 teaspoons vanilla extract
1 medium egg
1 1/2 cups white whole wheat flour
1 1/2 cups all purpose flour
1/4 teaspoon sea salt
1 teaspoon baking soda
1 teaspoon cream of tartar
3 ounces cream cheese (light)
sprinkles
To a stand mixer fitted with a paddle attachment, add 1 1/4 cups powdered sugar, 3/4 cups butter, vanilla and egg. Mix together on low speed for 2 minutes or until combined.

In a separate bowl, combine flours, sea salt, baking soda, and cream of tartar.

Add the dry mixture into the wet stand mixture slowly, mixing on low speed until all combined.

Spray the same bowl you used to mix the flours with cooking spray and use a spatula to transfer the cookie dough into the bowl. Cover with plastic wrap and place in the freezer for one hour.

While dough is firming up, clean stand mixer bowl and paddle and reattach. Add remaining butter and powdered sugar to the mixer bowl with the cream cheese. Mix on low until combined. Frosting should be thick. Place in refrigerator until ready to frost cookies.

Remove dough from freezer and preheat oven to 375 degrees F. On a flat cutting board or marble countertop, sprinkle flour to coat and create a nonstick surface. Portion the dough into 6 balls and gently press one dough ball at a time onto the surface. Use your hands to create an even sheet of dough, and if necessary, flip. Do not press to thin, these cookies are best thick!

Using your favorite cut-outs, press into dough. Continue until minimum of 6 cookies are formed per ball.

Use a spatula to pick up cut-out cookie dough and place on a baking sheet sprayed with cooking spray or lined with parchment paper.

Place sheets in oven and bake for 8 to 12 minutes, edges should be lightly browned but tops should still be soft to touch.

Remove and let cool on baking sheet for 15 minutes. Frost and enjoy!

Store in an airtight container in the refrigerator for up to 10 days (if they last that long!)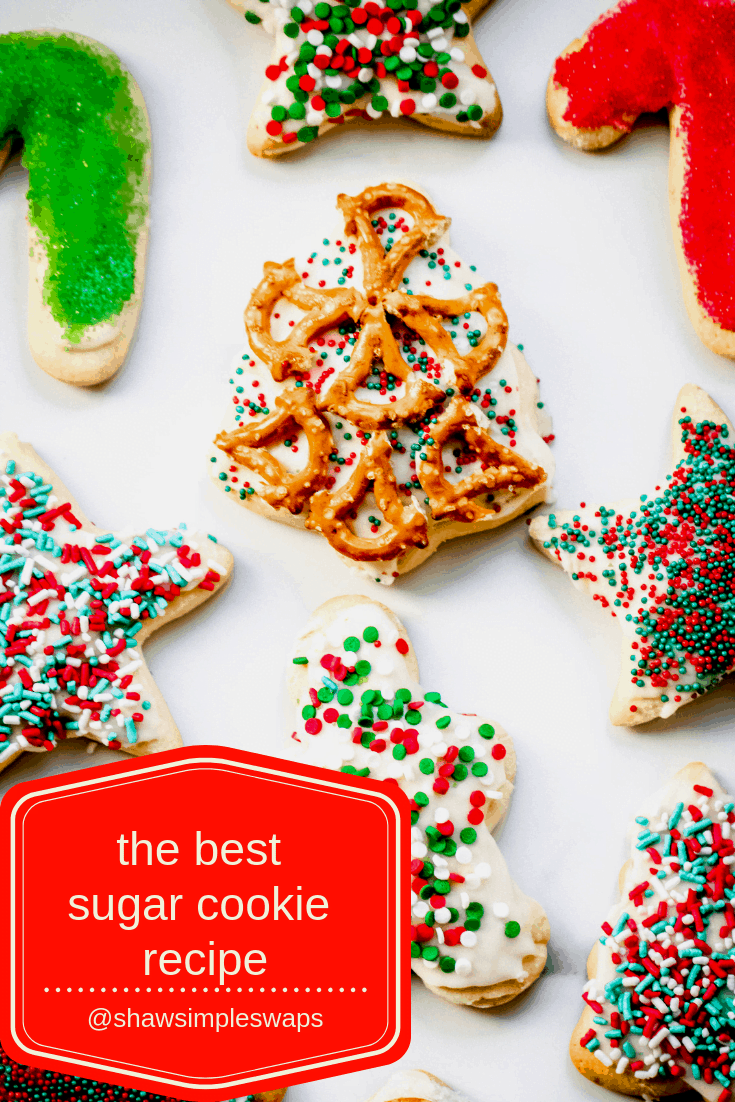 Not a fan of Christmas Sugar Cookies?
Don't worry grinch (just kidding!), I've got you covered with these options too: