Looking for a healthy, flavor packed burger recipe? Then these Turkey Parmesan Burgers are just for you!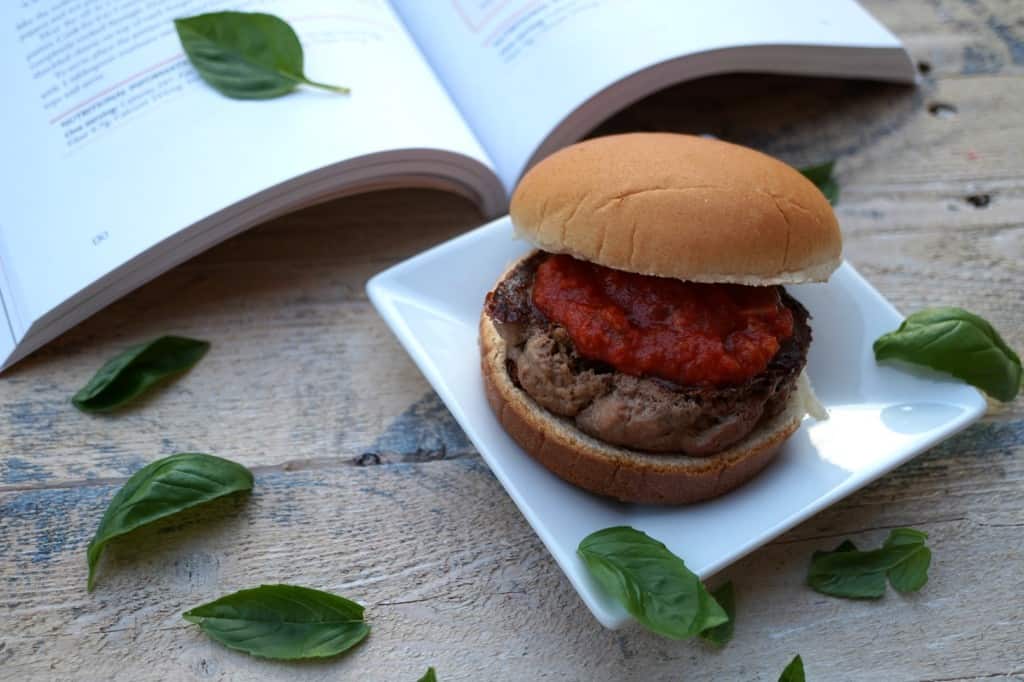 I know, I know, where's the gingerbread and Christmas cookies I promised? Don't fret, they are coming your way soon! I recognized last night as Mr. CEO and I were headed out to a Christmas party and my dress wouldn't zip that perhaps it's best I hold off and remind myself whole meals should be part of the holiday equation too! Enter, Turkey Parmesan Burgers from The Foodie Physician.
Thank goodness for beautiful coats for the win. Luckily San Diego was a bit cooler last night and I was able to jazz up my makeup and shoes and throw on my PJ's (just kidding) under my warm Christmas coat to keep me fashionable but able to breathe. Ladies, a must try!!! If you take nothing else from my words of wisdom, this is a gold mine for comfort.
Now that the reality check has hit me and I need to be more mindful of what I am eating, I decided to consult my fellow blogger friend's latest cookbook, the Natural Pregnancy Cookbook, by Dr. Sonali Ruder. Before you get your mind spinning, Santa did not answer our Christmas wishes early this year and there's no Baby Shaw on the way. But, that doesn't mean we can't enjoy the beautifully delicious recipes The Foodie Physician has within her latest book!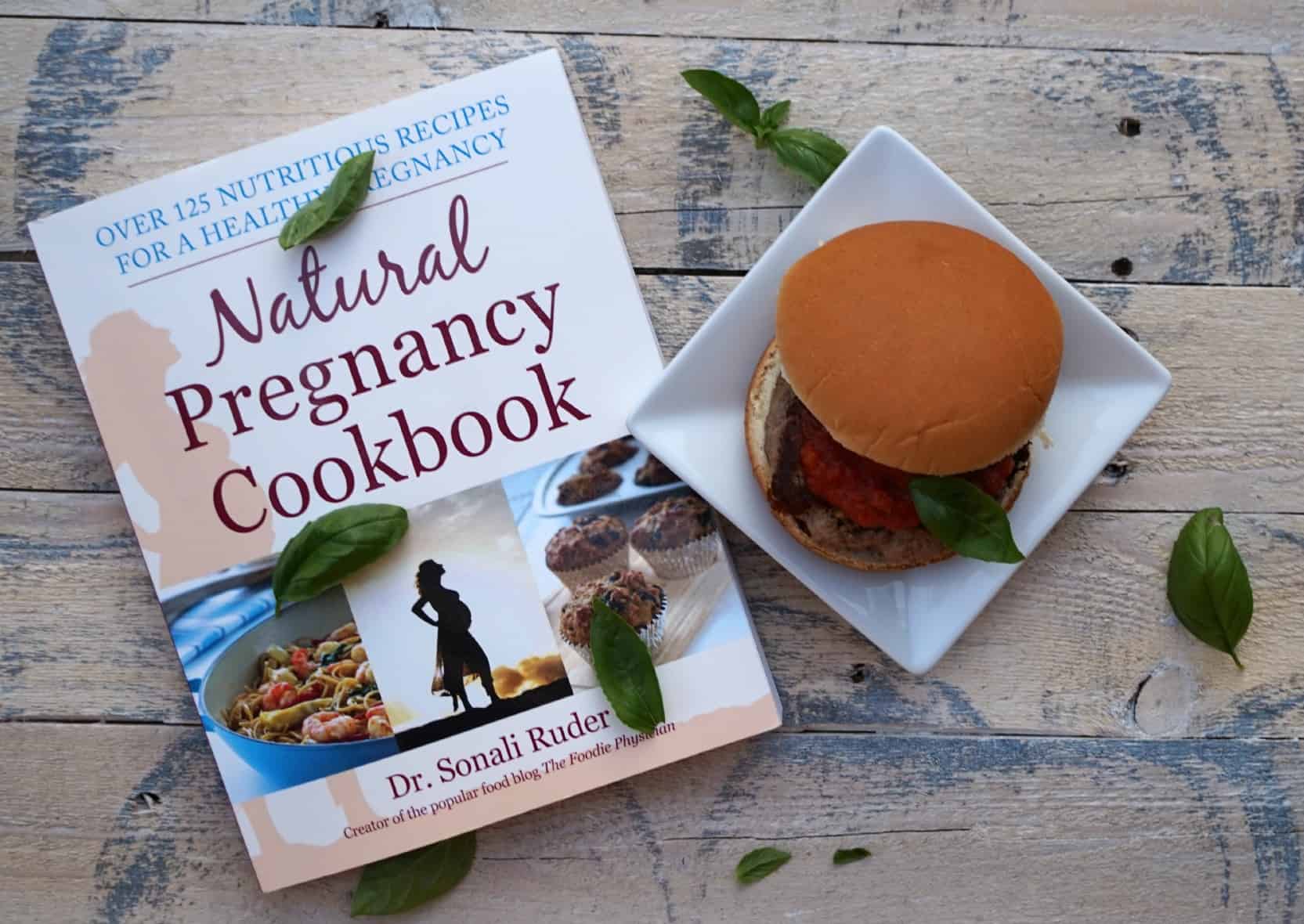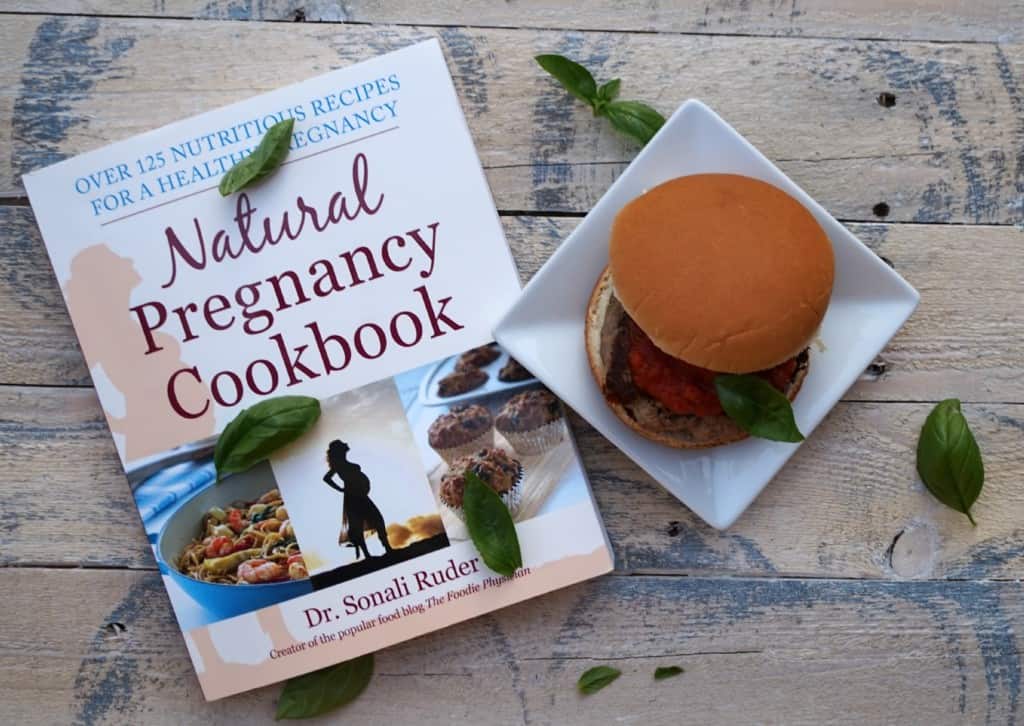 These Turkey Parmesan Burgers I'm sharing with you today are the perfect dinner to whip up for the whole family, especially if you have a big group of visitors headed your way. The festive red and green colors from the marinara and fresh basil really add a pop of the holiday spirit while providing the comfort a burger provides. Plus, you can easily adjust this to suit your gluten free guests with just a few minor swaps- #winner!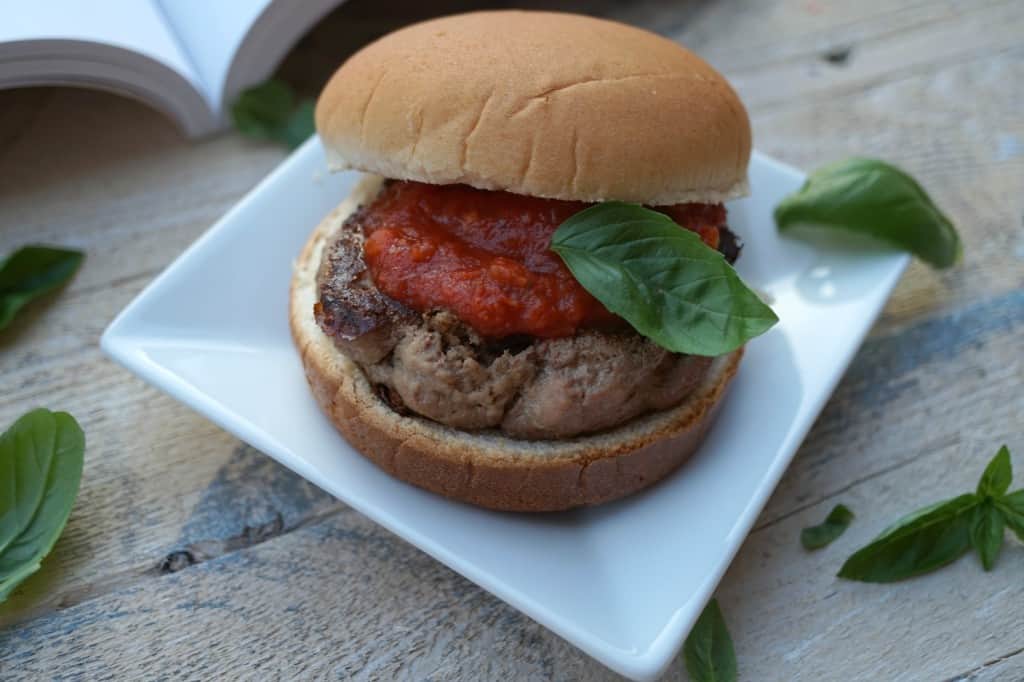 Dr. Ruder's book is an excellent gift to share with your friends who are expecting or have little ones in the house. It's a great read that has sound information to support the nourishing recipes that fill the last 100+ pages of the book.
Though I'm sure you'd get some looks if you gifted this to your brother in law, the recipes are legit so after the initial shock of receiving a pregnancy cookbook I'm certain any foodie would be thrilled to have this in their collection!
Here's to remembering that whole foods should fit into the Christmas equation too! 🙂 Now, stay tuned for those Gingerbread Delights and Hot Cocoa Chocolate Cake Bars coming later this week-LOL!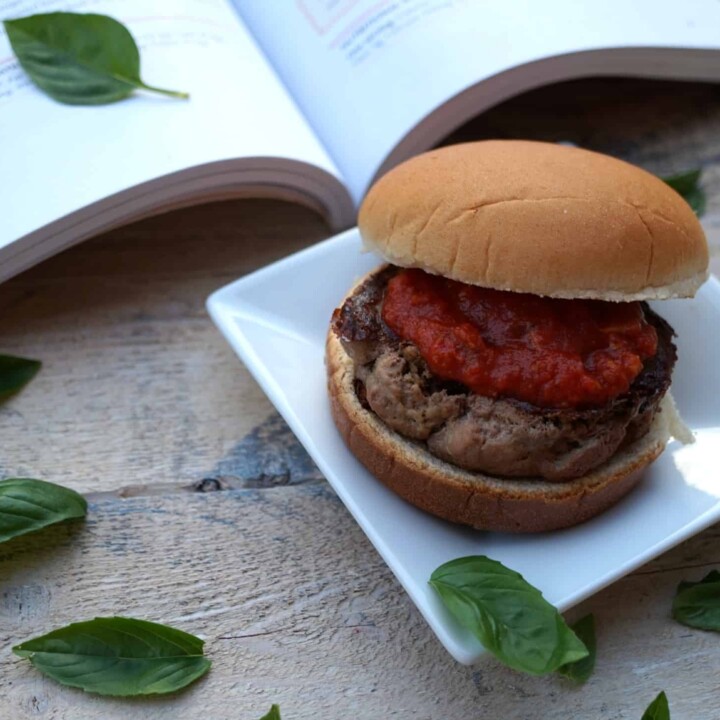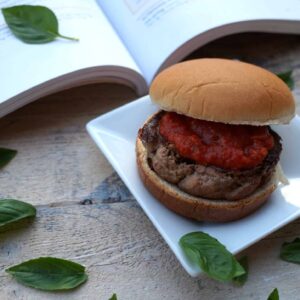 Turkey Parmesan Burgers from The Foodie Physician
Italian meets American in this classic burger combo! Recipe from the Natural Pregnancy Cookbook by Dr. Sonali Ruder
Print
Share by Email
Ingredients
1

pound

lean ground turkey

6

tablespoons

marinara sauce

divided use

1

clove

garlic

minced

2

tablespoons

grated Parmesan cheese

1/2

teaspoon

dried oregano

1/4

teaspoon

dried thyme

1/4

teaspoon

kosher salt

1/8

teaspoon

black pepper

1/4

teaspoon

red pepper flakes

2

teaspoons

olive oil

1/2

cup

shredded part-skim mozzarella cheese

4

whole grain hamburger buns

*fresh basil leaves
Instructions
Mix the turkey, 2 tablespoons marinara sauce, garlic, cheese, oregano, thyme, salt, pepper, and red pepper flakes together in a large bowl.

Form into four patties.

Heat the oil in a large nonstick skillet over medium high heat and add the patties.

Cook for 4 to 5 minutes, then flip and cook for another 4 to 5 minutes until cooked to 165*F.

During the last minute of cooking, add 2 tablespoons shredded cheese on top of each burger and cover the skillet to melt the cheese.

To serve, place the patties on toasted hamburger buns. Top each patty with 1 tablespoon marinara sauce and a few basil leaves.

Add the bun top and serve!
Notes
I received a copy of The Natural Pregnancy Cookbook as a friend of the Foodie Physician. I was not asked to write a review, and all opinions expressed are my own.
Nutrition Per Serving
Calories:
201
kcal
|
Carbohydrates:
3
g
|
Protein:
32
g
|
Fat:
7
g
|
Saturated Fat:
3
g
|
Cholesterol:
74
mg
|
Sodium:
453
mg
|
Potassium:
421
mg
|
Fiber:
1
g
|
Sugar:
1
g
|
Vitamin A:
252
IU
|
Vitamin C:
2
mg
|
Calcium:
144
mg
|
Iron:
1
mg