Pregnancy Cravings – Dietitians dish about their favorite eats!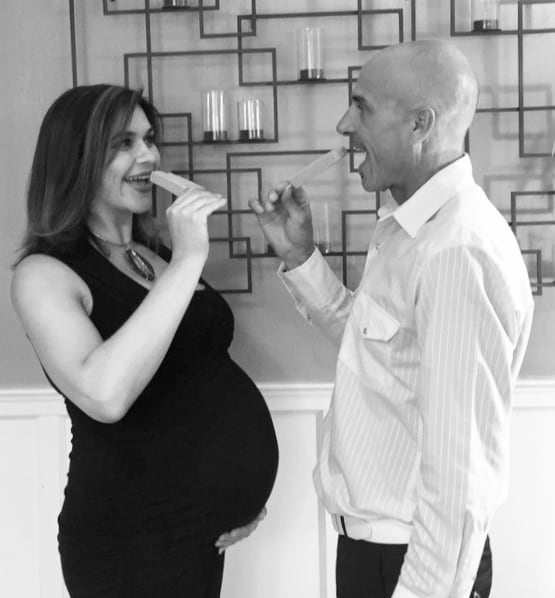 Seriously, I think one of my favorite questions to ask my friends who've gone through pregnancy is "Did you have any cravings?"
It's the foodie in me I'm sure, but I love hearing what innovative eats their little bundles of joy made them crave.
In honor of Pregnancy Awareness Month, I've rounded up pregnancy cravings from 30+ of my dietitian colleagues.
See, we're human! Even the healthy foodies get the occasional Taco Bell craving, too!
Dietitians Dish on 30+ Pregnancy Cravings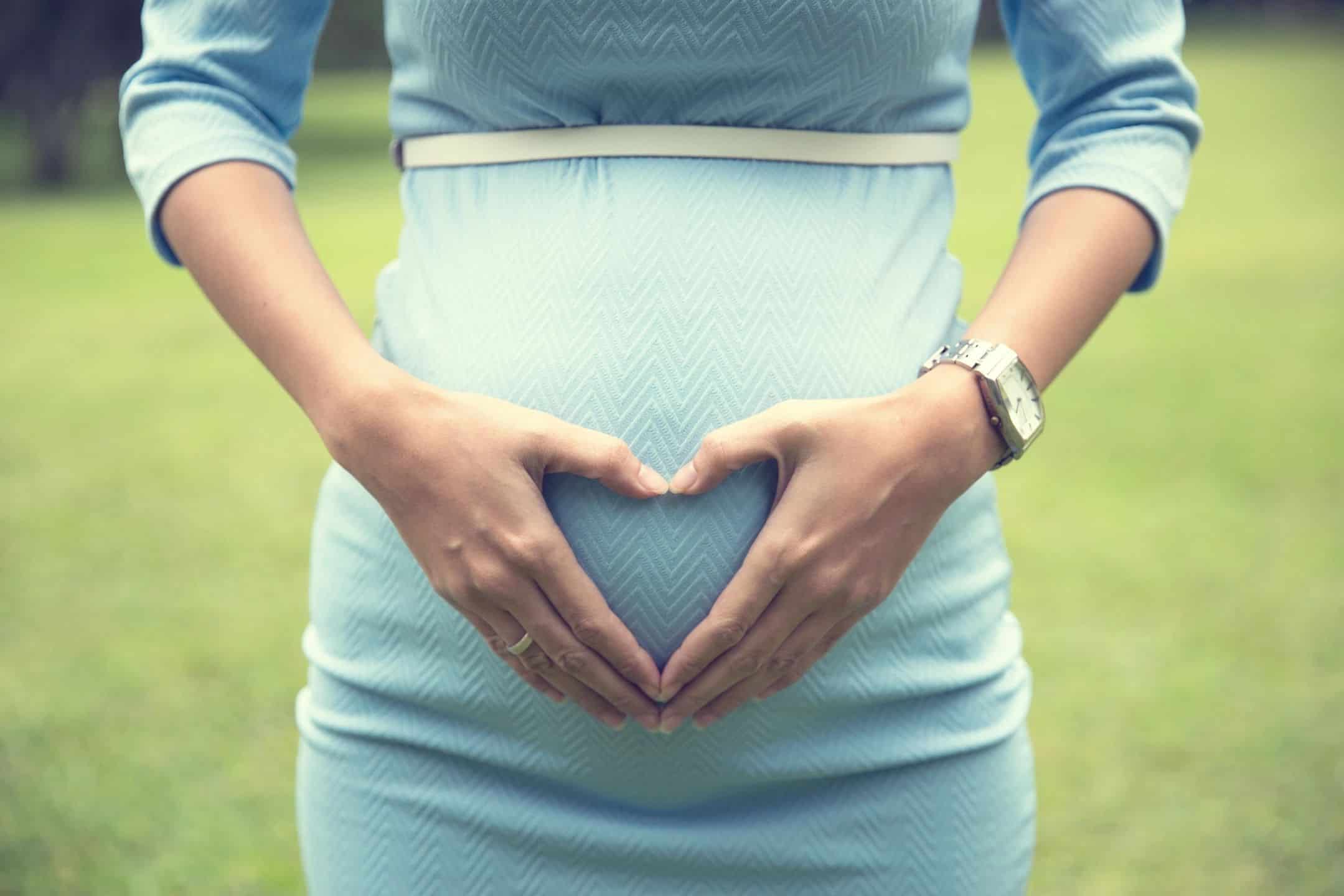 Lindsay Stenovec
Sliced oranges and waffles. Specifically Eggo waffles. One time my husband bought some other brand and I couldn't (and wouldn't) eat them.
American cheese and eggs (separately or together). I would legitimately go to the deli section of the supermarket and buy American cheese all for myself to snack on.
Meri Asterino Raffetto
Cupcakes and steak separately. I've never been a steak lover and after the pregnancy went back to not being a big steak lover.
Fruit! Prior to pregnancy, I wasn't a fan of granny smith apples but I had a slice one day and then went out and bought a big bag of them! Now my son is a fruit-a-holic! I hear this anecdotally a lot. The foods you crave during pregnancy are the foods your child will adore. Anyone else find this correlation pans out?
Kim Melton
Onions…especially sautéed. I would eat them with everything. Also apples and walnuts I would crave when I woke up in the morning.
Pad thai is one I remember. After the first trimester though, all I could eat during the first trimester was cereal!
All the citrus! I ate like 6 clementines in a row most days. And lots of pineapple.
Eggs, lemonade and pizza!!!
Rachael Derr
First trimester was all about smoothies for me! Cold and easy to get down when the nausea was bad. Now? I love hard boiled eggs and sour things (not together)!
Elana Natker
First pregnancy I didn't have any real cravings or aversions at all. Until one day I was at Target and saw a cinnamon sugar crumbly-topped muffin that I needed to eat THAT VERY INSTANT! My second pregnancy I had some nausea in the beginning and only matzo ball or ramen soup would do the trick.
All 3 of my pregnancies I've had a hot sauce addiction!
Guacamole. I wanted it all. The. Time!
Orange juice, freeze pops & hot dogs with my son. Sushi grade tuna & cream of wheat with my daughter (I know…the Mercury in tuna but she's fine – it was 1x week). And anything else that took the all day nausea away! A lot of ginger ale and Fresca. Call me crazy as an RDN with these cravings! They are both healthy and my loves.
The grossest things ever: fish sticks and mashed potatoes made from flakes. Like ones in the box. Oh and sour cream. Like, on everything. It was unbelievable.
1st baby: tons of grapefruit. 2nd baby: tuna sandwiches. 3rd baby: grilled cheese everyday for 3 months and it had to be American cheese!
First baby — ketchup on everything, and I don't like ketchup at all. Second baby – Cinnamon Toast Crunch. And kale sautéed in olive oil and garlic.
Nicole Edsell
First baby – cold cereal (and not anything along the lines of healthy – Lucky Charms, Frosted Flakes, etc.) and Cheez-its. Current bun-in-the oven has me craving anything Mexican and lots of sour cream.
Ummm…Dairy Queen chocolate Oreo Blizzard…
Bean burritos and spicy Chinese stir fry style (veg) food with my 2 pregnancies and both sons love those foods!
During the first 4 months of pregnancy with all 4 of my kids I couldn't stomach the sight of a veggie. Only wanted salty greasy food. The exact opposite of the way I usually eat!
I had severe aversions, I couldn't eat a salad for my entire pregnancy. I also really couldn't eat breakfast so I earned my gold card at Starbucks and drank my calories. My other food that I LOVED was Taco Bell's pintos and cheese and Marshmallows. When my daughter came out and was covered in all the white slimy stuff, my husband said that it was marshmallows.
Yes! Chocolate croissants! And a serious aversion to Asian food (which is funny bc my 15 month old LOVES Asian food now!)
I couldn't eat my favorite foods, except for grapes. So many grapes. Salads and chocolate made me sick. I craved juice, cereal and cheese and crackers. Soooooo many boxes of honey bunches of oats, frosted mini wheats and triscuits. Food I rarely eat!!
It's been a long time since I was pregnant, but I craved fruit and fruit juice. Couldn't get enough of it!
Um, taco bell!
Roula Tzianetas
I had cravings for meat. Weird … I loved red meat while pregnant. I couldn't stand the smell of coffee. It made me nauseous. Oh… And I had a craving for fruit as well. Apples and strawberries were my go to fruit I had to have every day.
Meat, french fries, anything fruity. There was a tuna fish sandwich phase with one of my kids, too. I had different cravings in each of my three pregnancies.
Betsy Ramirez
With my son: tomatoes, ribeye, baked potatoes. I wanted them every day! My daughter: watermelon. I totally hated pork only during pregnancy.
I can't remember with my son (12 years ago). With my daughter though I craved soft pretzels. We lived in Philadelphia, so soft pretzels are everywhere!
Grapefruit. I ordered a whole carton of them from Harry & David. Oh, and also Doritos. Just saying.
I had a major prune craving during both of my

pregnancies

. Plus tater tots, watermelon and homemade tapioca pudding. I also chewed a huge glass of ice every night before bed!

🙂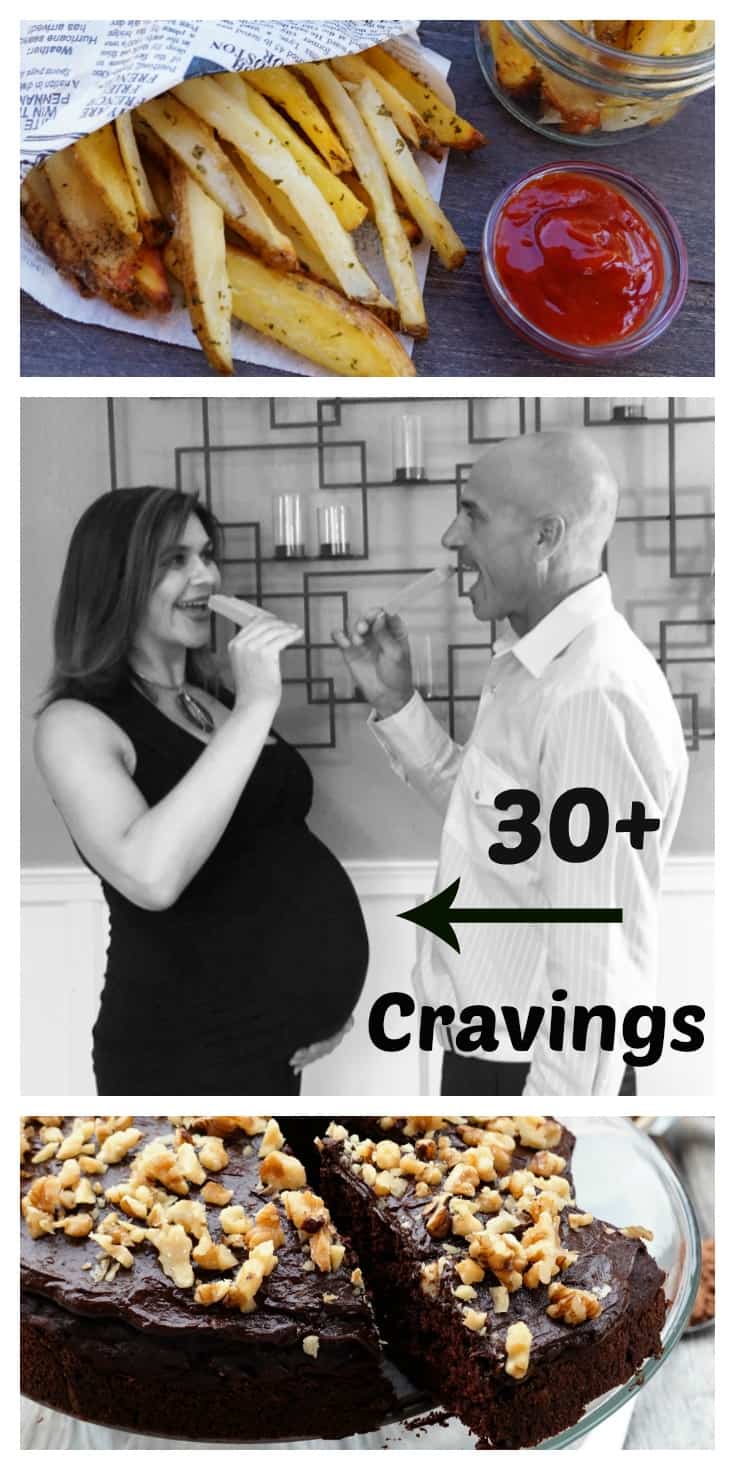 Let's chat!
1. Have you had pregnancy cravings? What were they?!
2. If you're in my boat and still waiting for this day, what do you HOPE those pregnancy cravings will be?!
Secret, Mr. CEO hopes for In-N-Out. Me, I hope for salmon! I still am not in love with it, hoping the hormones force me too!