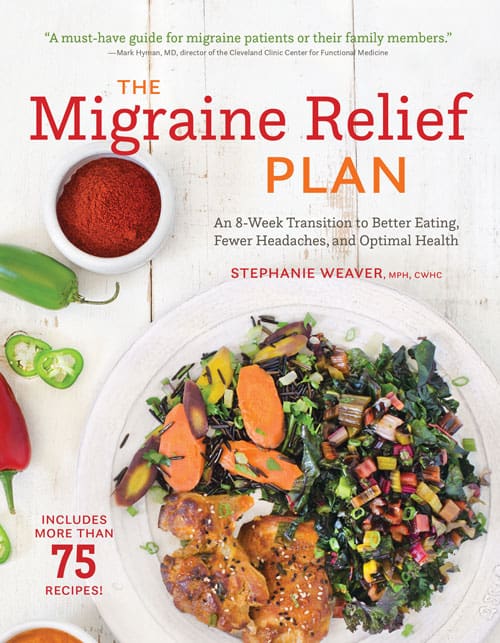 This week on Ask the RDN, I'm bringing you another guest speaker, and trust me, this woman knows her stuff!
Meet Stephanie Weaver, MPH, CWHC, author of The Migraine Relief Plan.
Though I myself have never suffered a migraine, I do know many close friends who become sick to their stomach from the pain these can cause.
Stephanie, a local San Diego blogger as well, is one of those friends who struggled with migraines for years. I had the pleasure of meeting Stephanie at her book signing her in San Diego and it was so interesting to hear her speak on her mission behind this book.
As most of us health enthusiast do, when we are looking for a holistic cure to help ease our troubles, we turn to books, research and published studies.
Stephanie did just this, recognizing though there was a void in this area of migraine relief through diet and well being.
After many trials and errors, Stephanie was able to land upon a plan that worked for her, easing her migraine pain and helping her live a happy, pain free life!
As a Registered Dietitian who is an avocado fanatic, I was amazed to learn that this food is actually a migraine trigger for many individuals. Soy, tropical fruits, citrus fruits, gluten and nuts are also some of the other nutrient dense foods that are often avoided when someone is testing foods that trigger their symptoms.
To be completely honest, I was so worried that without these foods the recipes would appear as though they were missing something.
But, I was completely wrong in that train of thought!
For instance, take a look at these two beautiful recipes in Stephanie's The Migraine Relief Plan.
Roasted Veggie Quinoa Casserole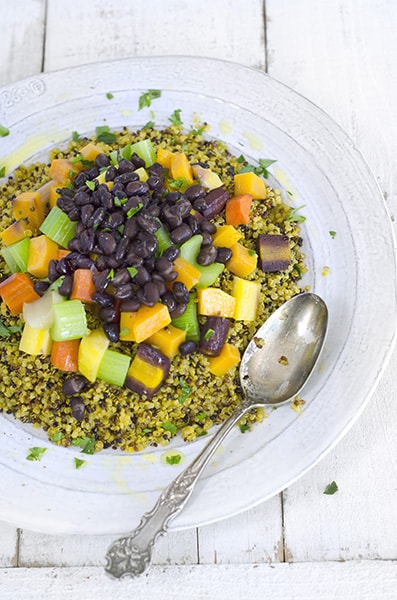 Creamy Not-ella Carob Butter with Sliced Green Apples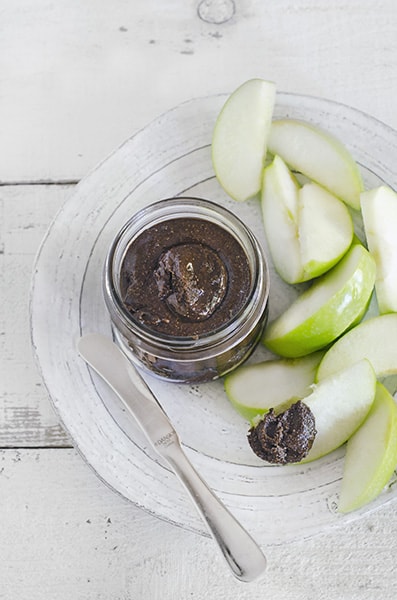 And, these two beauties are just a few of the 75 recipes that unite flavor, texture and nutrition in her book!
Another benefit, she's got a plethora of vegan and paleo approved recipes as well that really can make this plan work for those with specific dietary preferences as well.
If you're looking for a holistic way to seek relief from your migraine pain, I highly recommend picking up a copy of The Migraine Relief plan on Amazon!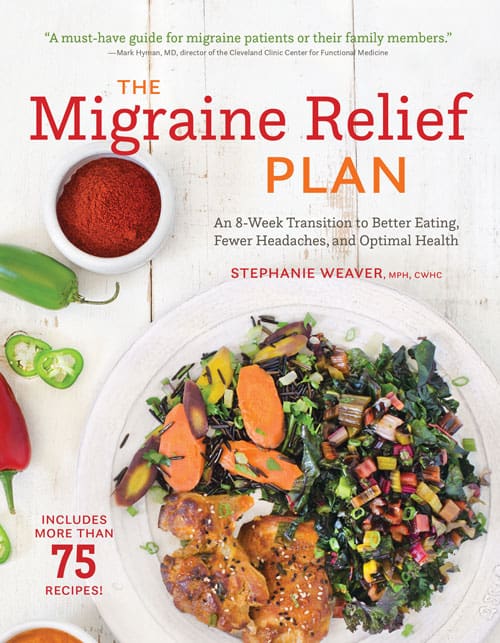 Thanks for tuning in to another Ask the RDN- stay tuned for next week as we celebrate National Nutrition Month!
Disclosure: I received a free copy of The Migraine Relief Plan to review. I was not compensated for my time and all opinions are my own. Photography credit: Recipe photography copyright 2016 by Laura Bashar.