Two Week Wait – How to stay sane while feeling completely INSANE!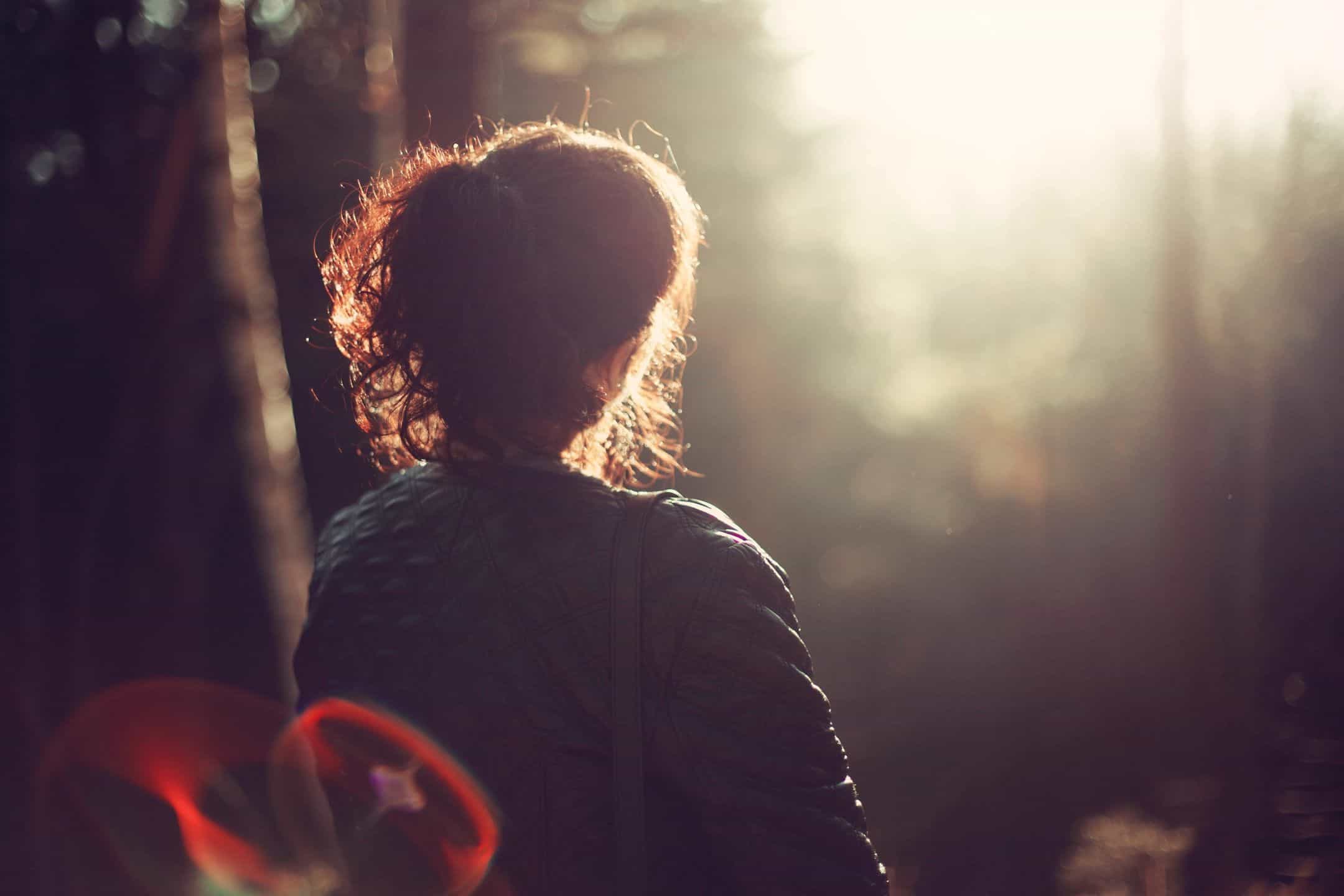 Anyone who's ever been in the #ttc community knows that the two week wait (tww) is probably the longest two weeks of your entire life.
If you're like me, you are constantly wondering:
Am I pregnant?
Did it take?
Was that cramp a good thing?
Why am I not spotting? Is that a bad sign?
A zillion of other questions flutter in and out of the mind, enough to make any sane women insane.
Vowing to not completely go off the depend this round of the tww, I've found comfort in doing a variety of different things, like writing, walking, and listening to podcasts.
One of my favorite: Beat Infertility.
Seriously, I was a little apprehensive at first (did I really need another moment of my life to be engrossed by infertility chat); but, it was perfect.
The information is solid, they have true experts on the show and it's just comforting to hear you are not alone.
One of the things I think most people don't realize is that you don't have to just lay in bed!
My doctor told me that light exercise, like walking, is fine. I have been taking a daily stroll but instead of the usual power walk where I dominate 5 miles in 70 minutes, I'm taking 90-115 minutes to walk the same distance.
I feel great getting fresh air and am not worried that I'm hurting sprinkle!
And, I will admit, I do download a few podcasts and listen to them on the walk. Sure, maybe I'm not completely letting myself "meditate", but it feels good for me. And that my friends is what YOU need to focus on too!
Do what feels right for you!
In the spirit of helping you get through your tww, here's a list of some things that have helped me and others that I know have worked for friends.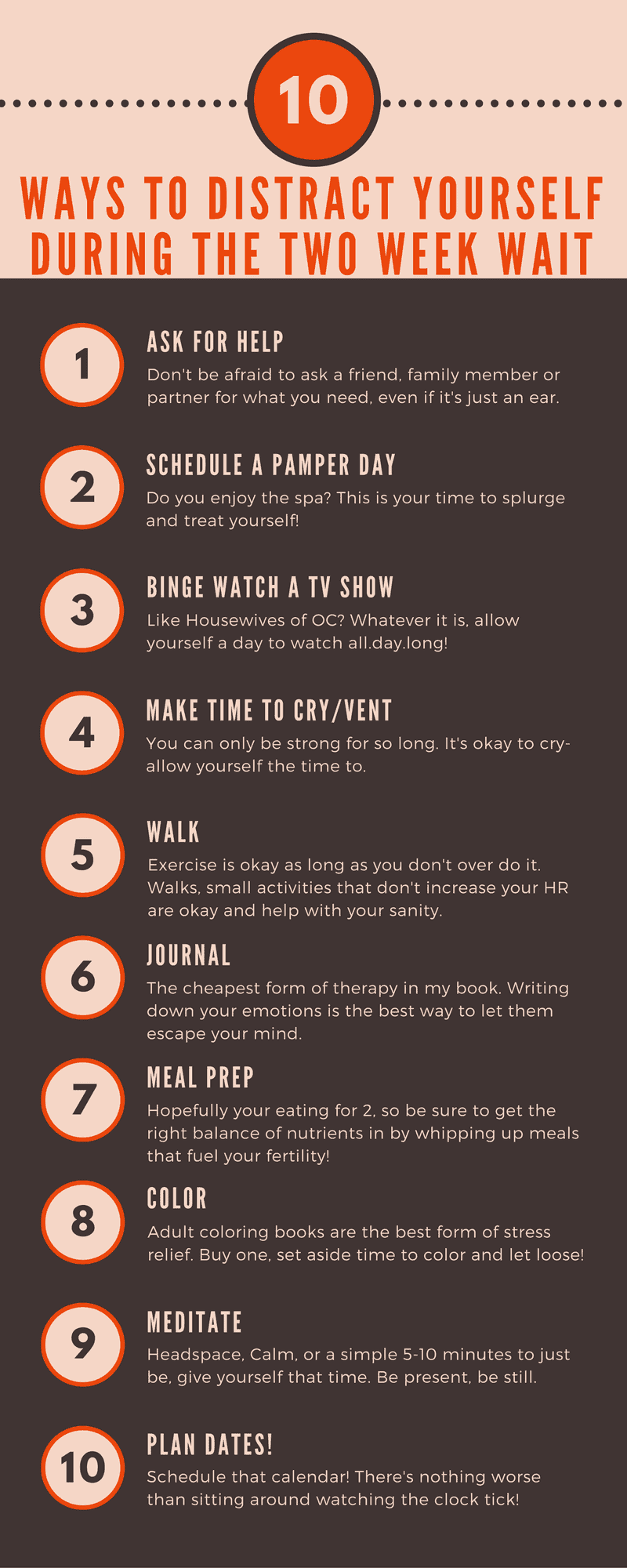 Wishing you love, luck and baby dust on your tww!
Liz