Second Trimester Swiss Miss Pregnancy Update – Week 20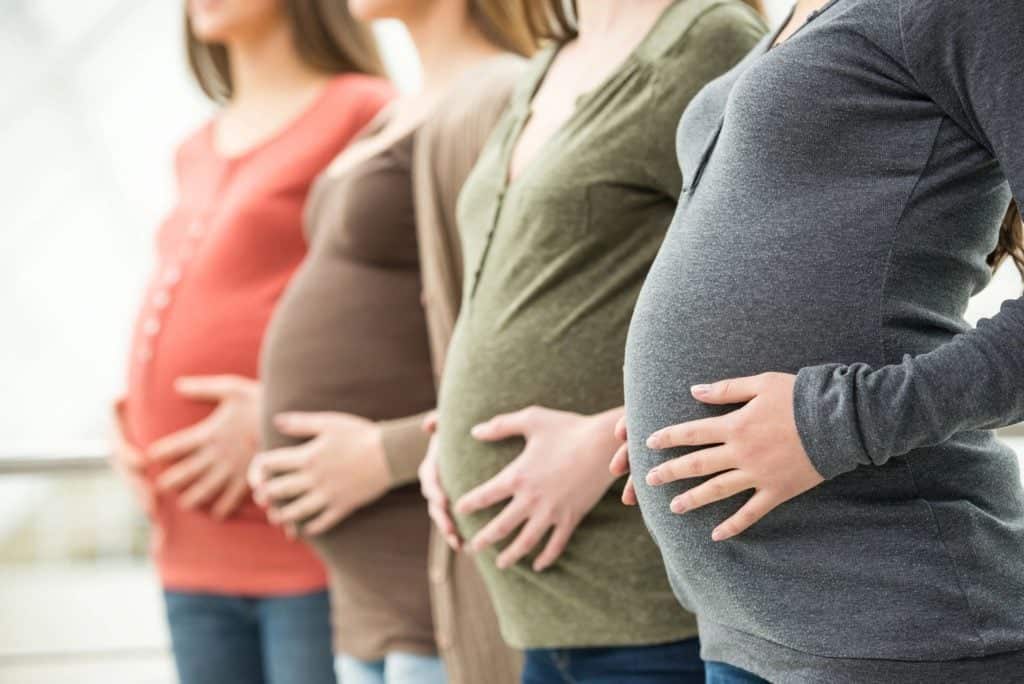 Hello friends,
I hope you are having a lovely March. I realized the other day that I hadn't checked in with you since I announced the big news of our Swiss Miss miracle and thought it was about time.
Also, I was toying with how much I want to share on this journey out of respect for my ladies in waiting.
But, after speaking with some of my closest #ttcsisters, while they still feel their pain, they also feel the excitement for Swiss Miss, too.
So, thank you for always being so open and honest with me.
And, for those who aren't quite ready to hear about a pregnancy, that's okay.
I think you may enjoy some of my other posts in the Fertility or IVF section. Or, of course, the fabulous women of the Warrior Wednesday series who constantly inspire me daily still!
For ease of read, I'm going to break this down for you by weeks!
Swiss Miss Pregnancy Update
Weeks 1-6
Mind:
Honestly, during these first few weeks, we were just in total shock! I shared more on that here too if you're interested!
Body:
I had very little morning sickness during this initial period and was more just on edge, waiting and wondering if she would nestle into her new home for the next 9 months.
Food:
I know for me personally, I always loved to hear about food cravings and aversions from my peers! (I even wrote a whole post on what 30 RDNs craved during their pregnancies here!) I didn't really have any strong cravings during this time, but I did enjoy every last piece of pizza we could while in Europe!
Exercise:
Nothing major was started or stopped! Wayne and I completed our last week of the 52 Week Hike Challenge for 2017 and I continued my regular routine.
Weeks 6-12
Mind:
These weeks were a bit tougher. Tougher in the sense that I came down with the flu and was convinced I was hurting her.
Body:
If you had the flu this year, you know it was one for the books. I've shared more on that experience and what measures you need to take if you are pregnant and come down the flu here, so I definitely encourage you to check that out. Other than that, I had some moderate morning sickness that lasted all day and really liked to flare around 2am. I did throw up a handful of times (which may or may not have been flu related too with my fever).
Another thing that launched into full gear this month was serious constipation. For those who don't know me well, I have had chronic idiopathic constipation (CIC) since I was 20 years old. I've had colonoscopies and every other test done the doctor could think of trying to find a root cause that still remains unanswered. Thus, my high fiber diet, endless supply of fluids and exercise routine aren't cutting it. I'm actually just switching up my probiotics again for the third time this month so I will let you know when I find a solution. Right now, the running joke with my husband and I is this a real baby bump or a food baby bump lol!
Food:
I will never eat Subway again in my life. I threw up a veggie sandwich from them about 7 weeks and literally can't stand the thought of that ever again. Same thing goes with Everything Bagels (or the seasoning), but ironically I love Sesame Seed Bagels! The thing that I lived off of during the flu was Lipton Noodle Soup and Poptarts. Don't judge.
Exercise:
During the flu I obviously didn't leave my bed, let alone the house. So the exercise was few and far between for about 5 days but I got back into my daily 4-5 mile walks as soon as I had more energy. I also joined a kickboxing class at week 10 that I loved! I will be returning to that postpartum, but after my 4 week trial I had to stop the membership, it required a lot of lying on my back and I just couldn't do that with a sense of peace in my mind.
Weeks 13-20
Mind:
Pregnancy is starting to feel real. Like I am a mother to a little human being growing inside of me. Feelings of doubt are starting to fade about miscarrying, but also flare back up when I think of my #ttcsisters who've lost their littles too soon. I know I need to remain hopeful, so I try to keep positive affirmations all around me.
It's hard when you compare your journey to others and when they experienced certain things, like feeling their baby kick for the first time. I haven't felt Swiss Miss kick yet, so I worry between our appointments if she's okay all the time. I think that worry is normal, and will likely last a lifetime!
Body:
Pretty sure I am bumping good now, and started to around week 16. I've had to graduate to looser tops and only a select pair of leggings, so I'm sure a maternity clothing run is in store soon. I did order two dresses for some work obligations I have and they are so comfortable (not really sure if they are flattering but honestly, who cares #amiright?!)
Food:
I know there's no need to be eating for two people, but honestly some days I feel like I'm eating for not just two but three! I just can't get a hold of what my body wants and whether it's hungry or tired or what. I'm hoping to get a better understanding of this in the coming weeks so I can help myself with the indigestion I've been experiencing after meals. Things I'm lovely lately: Turkey Sausage Breakfast Sandwiches (homemade), Everything Chocolate, and Pancakes!
Exercise:
After I wrapped up my kickboxing membership at week 14, my lovely friend gifted me Tracy Anderson's Pregnancy Workout DVD series. I'm obsessed! It's the perfect mix I've been adding to my weekly routine a few times mixed with my hiking and walking. The hubs and I also transformed our garage into a mini gym! I try to do a training circuit a few times a week as well to help with strength training and keeping my cardio up. I've noticed some edema in my feet and days I opt for the cardio circuit using the elliptical seems seems to help decrease the swelling.
Morale of the Swiss Miss Pregnancy Update
I think the biggest lesson I've learned these first 20 weeks are to just be present in every day.
Don't try to overdo it, listen to your body and don't beat yourself up for not doing enough.
The biggest thing I'm trying to work on: not comparing myself to others and their journey.
We are all so unique and have so much to offer, let's embrace our differences and relish in the miracles growing (or soon to be growing!) inside of us.
Lot's of love and baby dust to you my friends!
Liz