5 Tips to Avoid & Survive the Flu While Pregnant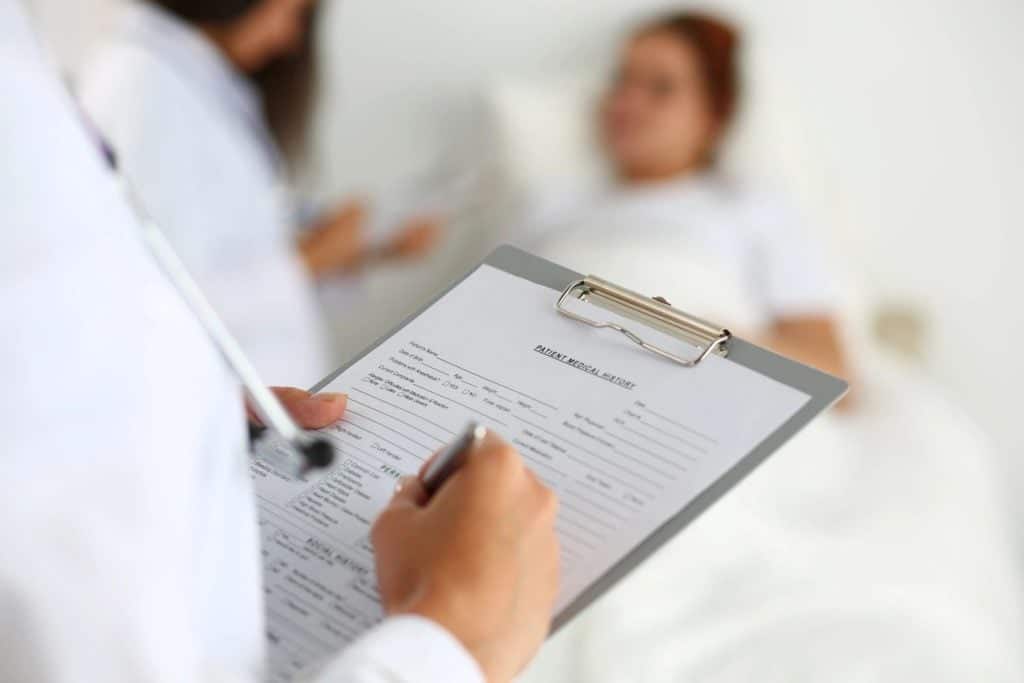 Hey there friends!
Have you gotten hit with the flu this season? Boy oh boy I sure hope not!
Not that the flu (or being sick for that matter) is ever fun, but this year its taken on a whole new level I feel like.
Fortunately, I'm here to share what I learned during week 9 of our pregnancy when I woke up one morning at 1am with a numbing feeling all over my body and a fever over 100 degrees F.
Whether you or pregnant, trying to conceive, or simply a human, taking proper precautions to prevent coming down with the flu is important.
Now, in the unfortunate situation that you found yourself without the flu shot (like me) and you do come down with the flu, here's what you need to know.
5 Tips to Avoid & Survive the Flu While Pregnant
Wash your hands.

Seriously, just do it! Sing happy birthday in your head or rap Ice Ice Baby 10 times, I don't care! Just don't run water over them and walk out, that isn't going to help anyone.
Cover your nose and mouth when you cough or sneeze.

Etiquette 101 for some, sure. But it's amazing when you're out in public and see how many people simply will cough or sneeze out in the open! Germs are easily passed from one person to another like this, and unfortunately, I fear this is how I got hit. Suffice it to say, do the right thing and cover up when you cough or sneeze!
Get your flu shot.

Alright, I admit it. I didn't get my flu shot last year but for good reason, we were in Europe honestly when I usually get it. But, you can bet a $100 I will be the first one in line this year to get it! Doctors recommend all pregnant women get the flu shot ASAP to help prevent getting the flu, which if they do, will inevitably increase the risk of their pregnancy.
Eat a balanced diet rich in antioxidants to help boost your immunity.

The dietitian in me can't write a post without talking about nutrition, but honestly, for good reason here. Antioxidants found in fruits like blueberries, grapes, pomegranates and citrus fruits are so stellar for your health I can't even begin to explain! While we do go into depth about this gems in The Fertility Foods Cookbook, I will leave it at this:

Aim to add 2 to 3 servings of high antioxidants foods to your daily diet. Not only with this boost your immunity and keep you healthy, but it'll also lessen the severity of the flu should you come down with it.
See a doctor immediately.

Honestly, don't risk it here. If you wake up with a fever over 100 degrees F and feel achy or just out of your element, call your general practitioner immediately. Word to the wise, all OBGYNs will refer you back to your GP, so save yourself time and just call your GP from the start.
Depending on your symptoms and where you are in your pregnancy or ttc journey, they may immediately call in a prescription and may or may not require a consult with you.

Here's a quick 4-1-1 on the safety of medications recommended for the flu:

Oseltamivir (Tamiflu®), peramivir (Rapivab®) and zanamivir (Relenza®) are the antiviral medications used for influenza prevention and treatment. Amantadine (Symmetrel®) and rimantadine (Flumadine®) are two other antiviral medications, but they are not recommended anymore because of resistance concerns. The only trials done that have shown no increase in risk of miscarriage upon taking the medication were for Oseltamivir.
For Oseltamivir specifically, no research indicated a higher risk of birth defects if you did have to take the medication after coming down with the flu. The studies are limited for many of the other medications.
Regarding fertility, at this time no research has been conducted to evaluate the safety of these meds with trying to conceive.
For further questions on what's safe and what's not in pregnancy, check out MothertoBaby.org!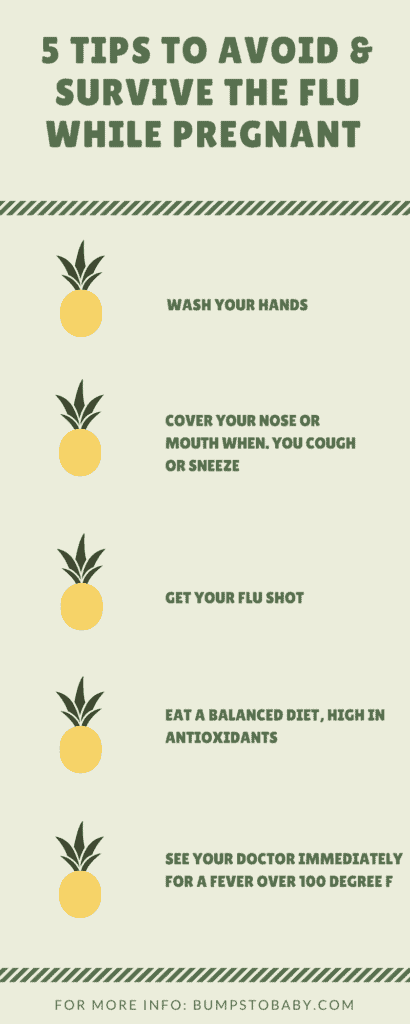 Honestly, the best way to prevent even have to spend an once of your energy while building a baby or preparing for baby on the flu is to take the precautions in steps 1-4 to avoid getting the flu in the first place! But, should you find yourself in my situation, I will tell you I did take Tamiflu and was able to decrease the length of the flu from 14 days to about 6, which in my book is a win!
Now, let's chat!
What other flu remedies do you find helpful? Any favorite foods that help you heal?
To be honest, I was living off soup and poptarts (I know, nothing antioxidant worthy about those!) when I got sick.
But honestly, morning sickness and the flu, it was a tough battle to win!