Be OK, Fight Your Fight – An Interview with Nina Leicht-Crist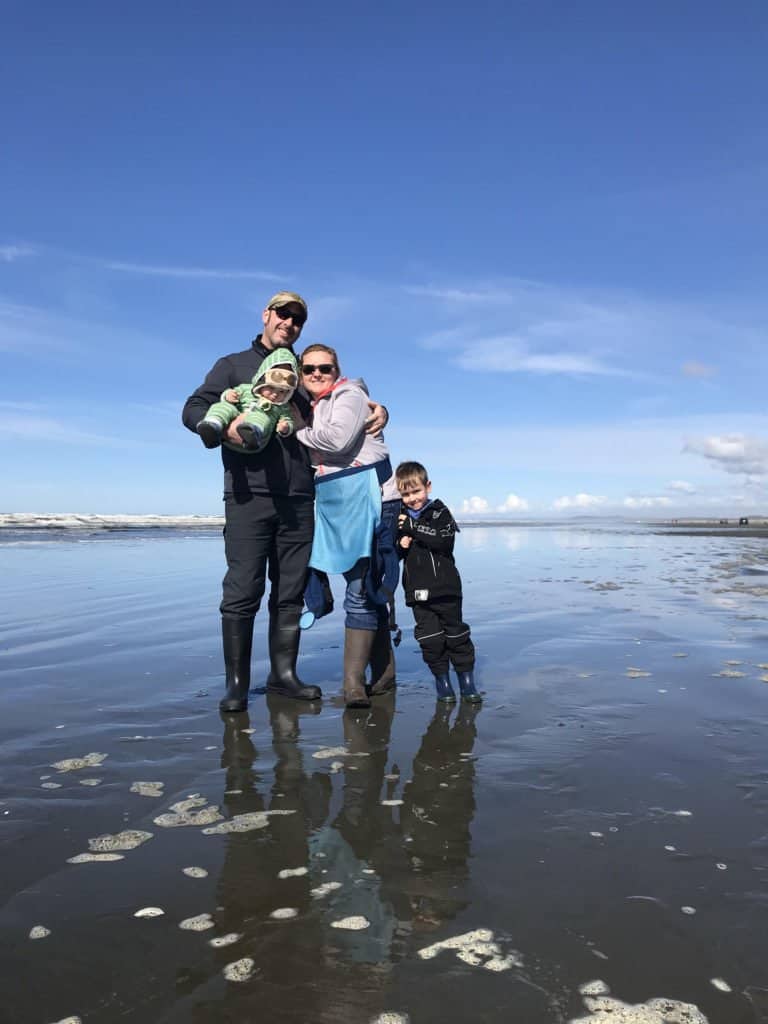 Hello Hello Hello!
Thanks for keeping the spirit of hope alive in the community and coming back to join us for another story of hope!
Today, I'm so excited to share with you the wise words from fellow TTC Sister, Nina Leicht-Crist. I was introduced to Nina via her lovely book, Love, Faith and Infertility. I remember bringing her book to the beach, and literally feeling like I was sitting there, having a conversation with Nina herself.
Her writing is captivating, but her spirit, is remarkable!
Please join me in welcoming Nina to the Bumps to Baby Community here today!
Tell your story. What was your fertility diagnosis? Did you have one?
"Infertile? Me? Nah, I'm not infertile", is what I told myself. My husband, well he made bad choices when he was younger and so we started out with male factor infertility. After a failed refertilization aka vasectomy reversal we were forced to us spermatozoa during our first two unsuccessful IVF cycles and one FET cycle.
I was devastated. How could it not work since I was a young woman and perfectly fine? Five years after the first failed reversal my husband had a second successful vasoepididymostomy. We tried IVF with ICSI again and I got pregnant! "Told ya… not infertile!" until 12 weeks later I miscarried. I miscarried a total of three times and had to sadly realize I was infertile afterall. My infertility diagnosis: unexplained recurrent miscarriages.
How many years did you try? Ovulation calendars? IUI? IVF?
We tried as soon as my husband was recovered from his vasectomy reversal in February 2000. We were told it could take six months until his sperm count was adequate, but in all seriousness he never had a good count and the morphology was bad too.
I measured my basal temperature for a while, monitored my monthly cycles, we had a lot of sex (sorry TMI), but nothing… we didn't get pregnant on our own. We tried several elimination diets, expensive nutritional supplements, and multivitamins someone suggested would help with morphology. However, we didn't have any decent sperm count numbers until the second refertilization.
Six IVF with ICSI, two FETs and 3 miscarriages later, I finally had a baby in 2013.
How has infertility changed you?
Accepting that I was infertile was very difficult for me. I was in denial for a long time. I didn't talk to anyone about the whole process and was very secretive. I used my husband's military survival and evasion techniques to get out of every conversation that started with, "So when are you having a baby?" I have no idea why other than in hindsight I believe I was embarrassed that my body just couldn't do what others seemed to be able to do ever so easily. Hell, I was pissed when my sister told me she "just tried once" and ta-da pregnant! (I know… not my finest hour). Infertility made me softer and gentler towards others who are longing to be a Mama. Infertility made me more patient with my children and more sensitive overall.
What advice do you have to women with infertility?
Don't give up. Never ever quit. If you want a baby do what you must. Do not stop.
What is your favorite quote to pick you up?
The only failure is if you stop trying. (I'm not sure who said it, but it is burned into my brain!)
What is your favorite song to listen to when times get stressful?
I have two favorite songs depending on my mood: System of a Down's Chop Suey! and Ingrid Michaelson's Be OK.
I've listened to both of them on repeat while going through IVF cycles.
What is your favorite recipe that brings you comfort?
My great-grandma used to cook this for me. It is a soup and she served it with potato pancakes. I could eat it until my belly explodes. I wrote a homage here.
Thank you so much Nina for sharing you're remarkable story of perseverance with our community today! Please be sure to connect with Nina on her website, Facebook, Instagram and Twitter.
Wishing you lots of love and baby dust,
Liz
Meet Nina Leicht-Crist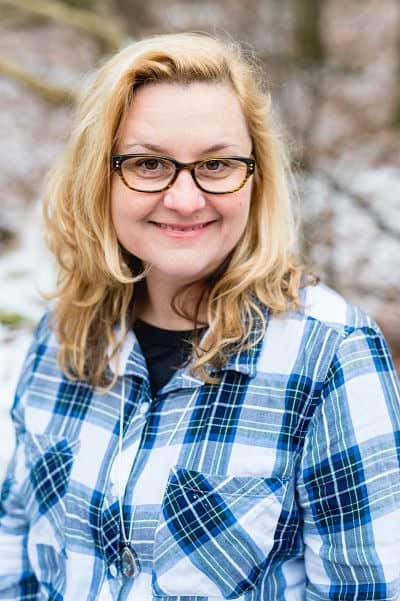 Nina Leicht-Crist was born and raised in a small town near Stuttgart, Germany.
In another life she worked as an OB/GYN and L&D medical assistant, certified labor doula, certified lactation counselor, and Reiki practitioner. Nina is an expert in those fields and now concentrates on raising her children while writing about these subjects.
She holds a baccalaureate degree in management studies from University of Maryland University College.
Since 2016 she is part of the GOLD Online Learning social media team where you can find her during live conferences on Twitter and Facebook.
Nina and her family have lived in North Carolina for more than a decade. She enjoys writing, traveling, cooking, watching Masterchef, and raising her #rainbowbaby and #bonusbaby with her soulmate, a retired Special Forces soldier.
Nina is the author of "Love, Faith and Infertility" published by Tredition in March 2017.
You can find her writing on Millions of Peaches, Her View From Home, Huffington Post Deutschland, and infertility blogs.