Trusting Your Body When You Have No Clue How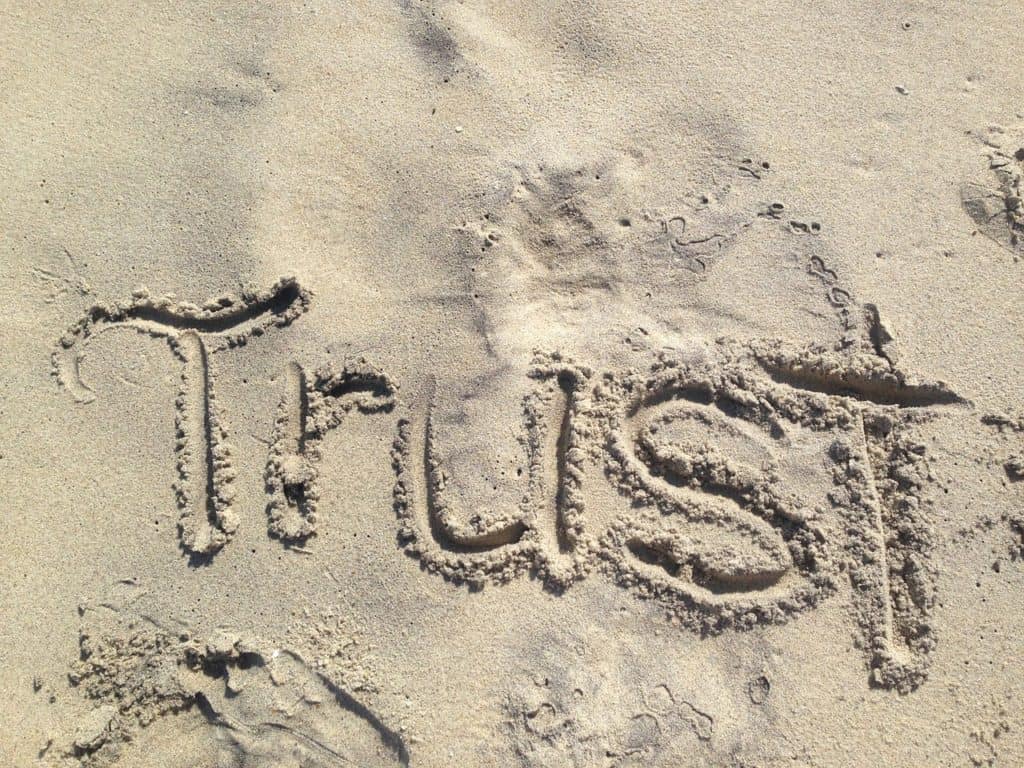 Hello friends,
Thanks for stopping by for another AMAZING guest post this week to celebrate the #FlipTheScript campaign for Infertility Awareness Week.
Today, I'm honored to have Haley Goodrich, a registered dietitian nutritionist who specializes in intuitive eating and the non-diet approach to health; creating a body positive, weight neutral focus to empower her patients (and truly, all those around her!)
Haley's daily inspirations on her Instagram account have helped remind me numerous times throughout this journey that cultivating that body trust is CRUCIAL to finding peace in the storm of infertility.
Whether you are struggling with infertility or not, her wise words will certainly help lighten whatever load your carrying and remind you to cherish each and every part of your body, even on those days we may want to just throw in the towel.
Please join me in welcoming Haley to the community today and be sure to say hello to her on Pinterest, Facebook and Twitter, too!
Trusting Your Body When You Have No Clue How – By Haley Goodrich
No one else has the wisdom that you hold about your own body. Optimal health isn't found in numbers, but connection to this internal wisdom. Connection means our mental, physical, and emotional health are all of equal importance, and we are in attunement with our body's own individual needs. For many women an infertility diagnosis breaks this connection, making them feel that their body can't do something that it should be able to do.
If you are struggling to conceive, the concept of connectedness and body trust can feel unattainable and foreign. Your body feels less like home and more like something that has deceived you. Hope, essential in this process, starts to be replaced with confusion and anger. Professionals, all with different opinions, advise you on how to live every moment of your life. But no one talks to you about the bravery and courage it takes to continue trusting your own body through the process.
So many women are left questioning, "How can I trust my body when everyone around me is telling me my body doesn't work the way it is supposed to?"
Surrender to the Struggle
This is HARD. Mostly because surrendering can sound a lot like giving up. However, surrendering can also mean that you choose to calm the storm, and to release the tight grip that you have to control your body.
Release the pressure off your shoulders and the armor you have worn to battle, it's crushing your soul and resilience.
Women build resiliency by becoming more fluid, not more rigid. Fluidity is the opposite of masculinity, and it is what makes women so soft and so strong at the same time. There is peace in realizing YOU aren't the one that has to decide what your body is capable of doing. Most importantly, when you surrender to the struggle, you allow healing.
Build Trust Anyway
One of the most important lessons life has taught me so far is that you have to feel the fear and then keep moving forward anyway. Saying that fear is uncomfortable is an understatement, it's downright terrifying.
But not allowing that fear also means you aren't allowing yourself to build trust either.
We build resiliency from continuing on through the fear and seeing that we are still ok. Infertility is scary because it's the unknown. For most of us, the unknown produces far greater fear than just having a solid answer. If we trust that our body is telling a story, then we can find peace and hope in the fact that our story is still being written. Trust that your body is going to teach you what you need to know and that everything you are experiencing is an opportunity to learn more and make a deeper connection with your body. Never forget, you are stronger than this experience.
Find a Self-Care Routine That Works for You
What have you lost on this journey that separates you from who you were before you started trying to conceive? Laughter, connection, spontaneity, pleasure from food, people, and life?
Many people at some point find themselves living to try instead of trying to live.
We have a lot of science (yet, not nearly enough), and a lot of differing opinions, but one constant is that stressing the body doesn't heal. Is every waking minute spent in fear that what you are doing might cause you not to get pregnant or reduce your chances? These are painful questions, but dig deep and allow the answer to surface. The amount of timing, planning, doctor's appointments, and financial strain is enough to stress a body that isn't even trying to conceive. This isn't living or thriving. There is peace in realizing that what's healthy for someone else's body might not be healthy for your body. Give yourself permission to listen to your own inner wisdom. Take time to loosen those laces, have that glass of wine or cup of coffee, eat the cake or burger, laugh with your partner, cry, mourn, do whatever it is you truly ENJOY doing, and above all else, let your body REST.
Trust that beautiful things take time to write.
Thank you so much Haley for sharing this with us today. Such an important message we all can benefit from throughout the journey of life, and certainly, on this rollercoaster to and through motherhood.
Sending you all lots of hope, love and baby dust.
Liz