A Mother's Dream – The Feelings of an Infertile Woman With a Rainbow This Mother's Day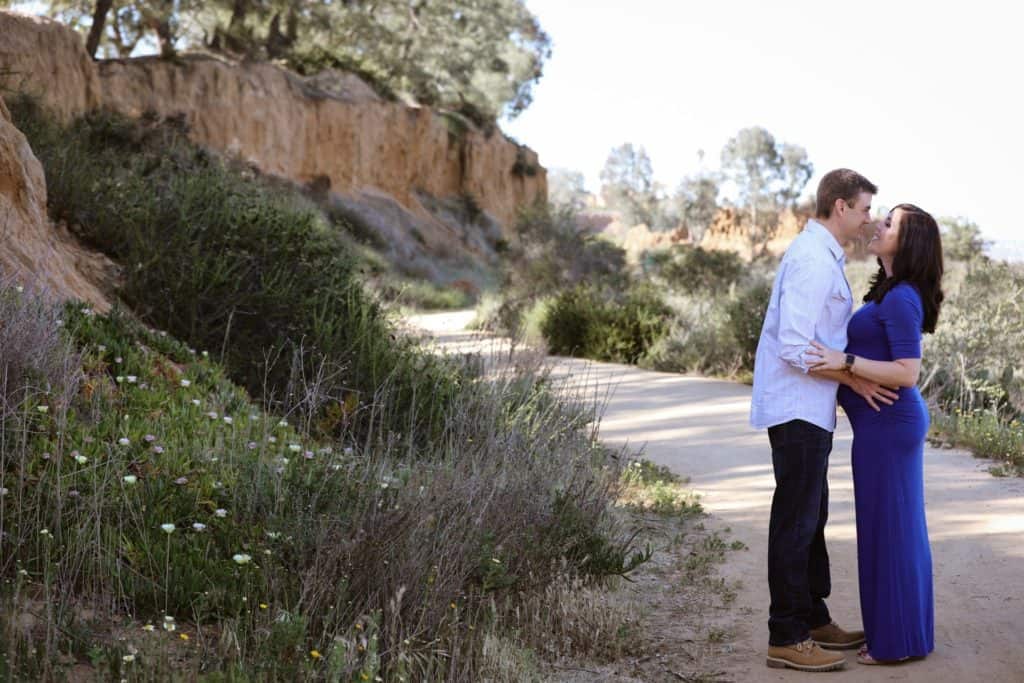 Hello my sweet friends,
Before I get any further, I will say this post may not be for everyone.
I respect your feelings and want you to know there's no problem with you needing to protect your own emotions and click away.
Before you do, I would encourage you to visit this post I wrote last year on "My Perfect Mother's Day".
It was indeed a rough one for me, and in hopes of turning my fears of never experiencing a Mother's Day into a positive glimpse of hope, I visualized what my perfect day would look like.
To me, this brought me hope.
I know everyone is different and that perhaps this may not feel like the best activity for you.
But I promise, if you give it a try you may just feel a new sense of emotion envelop your body.
And, please, pretty please, check out these Ways to Practice Self-Care This Mother's Day.
You deserve it my friends, truly.
A Mother's Dream – The Feelings of an Infertile Woman With a Rainbow This Mother's Day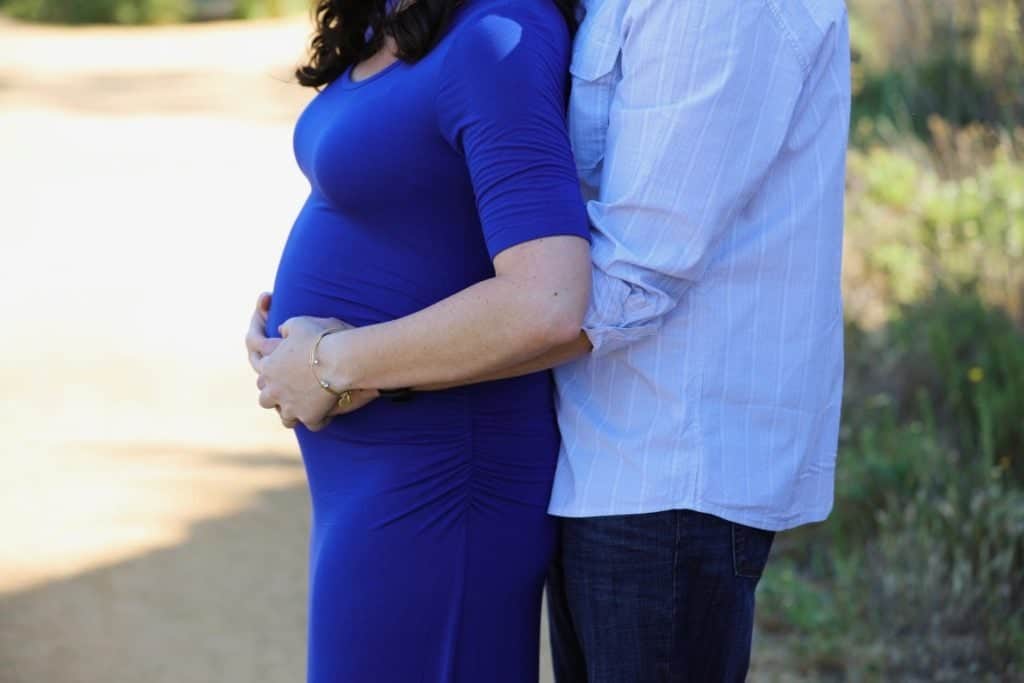 I stare at this picture in disbelief. I cannot believe that is a picture of my family.
I've felt torn on how to share this special time with you, but recognized it's time to dig a little deeper and share more of this journey.
I mean after all, you were the first ones who were there for me, supporting me through a rough 4 and a 1/2 years of heartache and waiting.
So, with Mother's Day upon us, I'd like to share with you some feelings I have as "An Infertile Woman with a Rainbow This Mother's Day".
In all honesty, I have a strange sense of happiness, anxiety and sadness all wrapped up inside my little brain and big heart.
Happiness
It's without question as we enter the third trimester this weekend that happiness is one way to describe the "glow" radiating from my skin. I would be lying if I didn't say with every kick and hiccup I feel that I didn't smile a big grin.
The thought that my body, this miraculous imperfect, yet perfect being could create and carry another life is simply incredible.
Reflecting on this post and the realization that coming to truths with me, beautiful and wonderful me, helped lead to seeing our rainbow is something I will never take for granted.
It's surreal for me to stare at these photos with a child in my womb. I think I will forever treasure these special images, and reflect fondly on this exact moment in time when our storm finally parted and the rainbow shined through.
As I jump up another size this month, I smile with happiness, knowing each extra love handle is the best gift I could have ever asked for from God.
Anxiety
Pretty sure this is an emotion I am never certain I'll get used to handling well.
Truthfully, as a teenager I was on medication for anxiety on and off because of, well, anxiety. And now as we enter the final stretch of pregnancy I have a new sense of anxiety welcoming me every waking moment.
I know I need to trust the process, but I think once you've experienced a loss on this journey to baby it's hard to recognize that just maybe, maybe, you're situation will be different this time.
There are days when I don't feel her move, or that I've maybe laid on my back or carried something that was a bit to heavy and immediately jump to the conclusion I've hurt her. I replay the numerous stories of my #ttcsisters who were late in their pregnancies and walked into their routine check-up to hear the worst of the worst.
When moments like these occur, the best thing I can do is talk to my husband. I tell him my fears (even if it involves waking him up at 2am) and he calms me down, reminding me that with "HOPE" our angel will be here healthy and safely very soon.
So, anxiety, there you have it. I look forward to learning how to manage you better one day.
Sadness
A dear friend of mine lost her baby Lucy as just 18 weeks. Another just lost her little girl during the IVF 2 week wait. And another, she's in mourning over the loss of multiple failed cycles, a race against time and a dwindling bank account.
I think about these people who've meant so much to me on our journey and I cry. I cry tears of mourning for their losses, for my losses, and hope that one day all women who want to be mother's get to experience the joy that motherhood brings.
I think it's natural to be sad, even with my rainbow inside of me, for my #ttcsisters.
I believe this sadness is also a sign of hope. Hope that through the darkest of times there is such strong friendship formed between two complete strangers that you cry when they cry, and laugh when they laugh.
So, I embrace the sadness, and shed a tear for you too my friends, sending prayers up to heaven that baby dust shines down on you, and that your rainbow is awaiting you next year.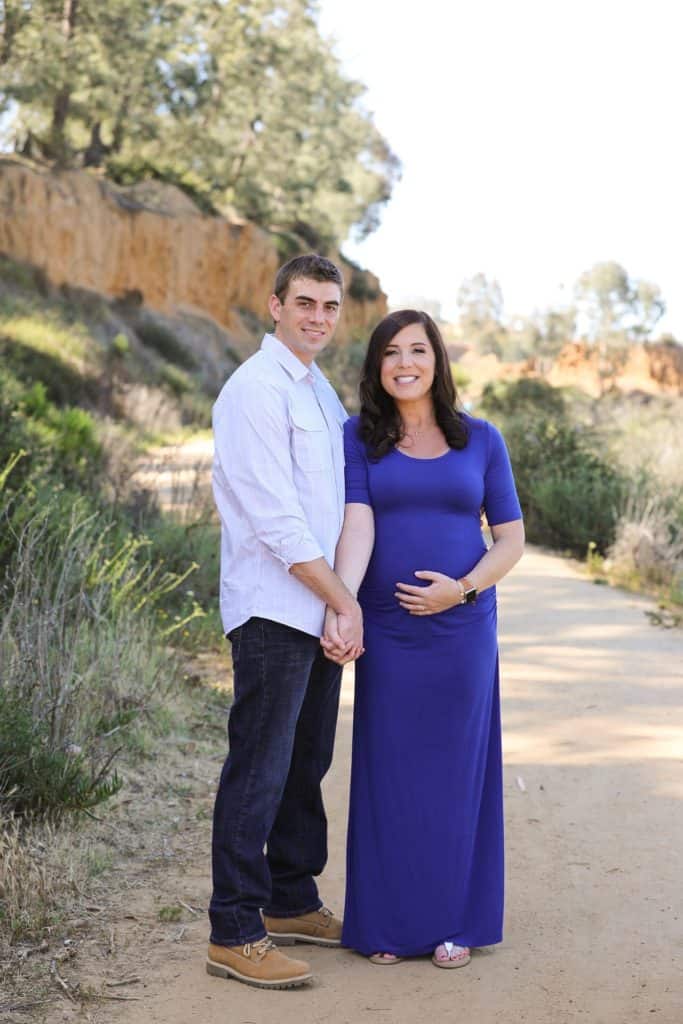 Friends, from the deepest place of our hearts, we're sending you hugs, and wishing you peace, serenity and lot's of self-care this weekend. If we can be of help and support in any way on your journey, please connect with me here.
Trust me when I say, this journey is not easy. But if you can hang in through the pain, you're rainbow, it's out there too.
Love Always,
Liz
XOXO
**Images are credited to the fabulous Christina Cosgrove Photography, a local family, newborn and maternity photographer in Carlsbad, California.