Trusting the Process – An Interview with Gretchen Brown, Dietitian Baker, Mama & Wife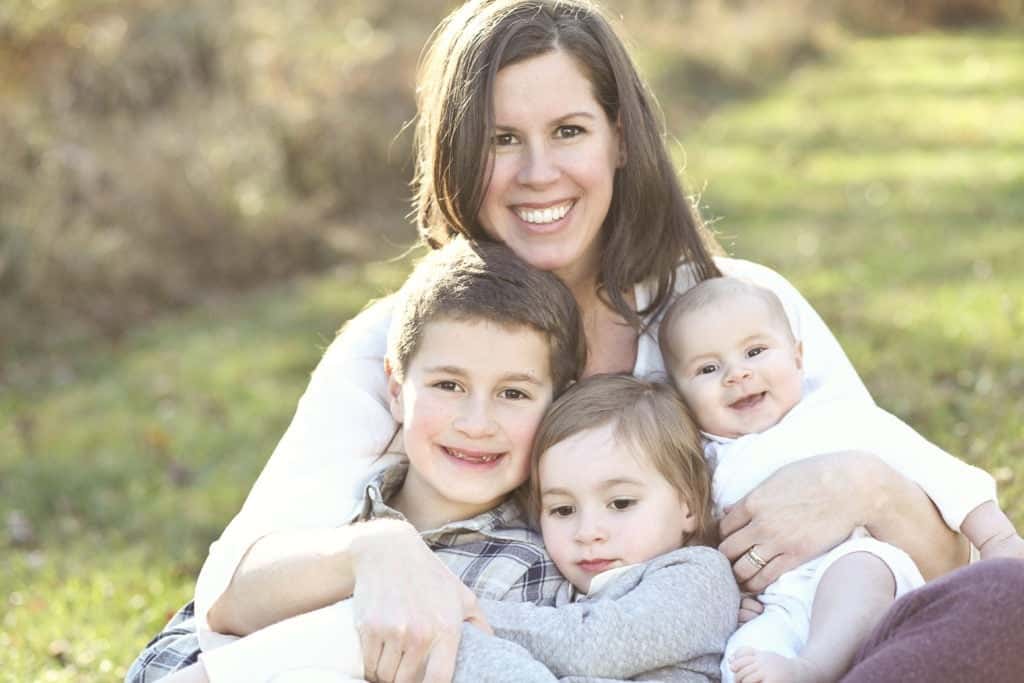 Hello my friends!
Today I'm delighted to introduce you to a fellow friend, colleague and infertility survivor here on Bumps to Baby, Gretchen Brown. Gretchen shared with me her story over a year ago when I was in a very dark place post our first FET failure.
Her voice was so comforting in hearing that despite obstacles, sometime we need to trust the process and allow ourselves the opportunity to explore what this current state we are in can teach us long term for our health, both mind and body.
So my friends, please join me in welcoming the dietitian baker, mother and wife, Gretchen Brown, to the community today!
(To visit other support stories in the community, visit our warrior series here.)
Tell your story. What was your fertility diagnosis? Did you have one?
Like many couples, after a few years of marriage my husband, Derek, and I decided we were good and ready to start growing our family. We were both in our early 30s and knew the time was right. After 6-9 months of strategic efforts and no pregnancy, we were getting slightly concerned.
In my highschool years, I had two invasive surgeries to remove ovarian cysts that involved my ovaries and fallopian tubes, so successfully becoming pregnant had been tagged then as a "wait and see". Therefore, after a few unsuccessful months behind us, I went to get the full check with the OB-GYN and thankfully found no concerns physically with my fertility. My hormones were slightly off, but nothing terribly concerning. My husband was also tested with good results. So I was diagnosed with "unexplained infertility".
I didn't feel that I was ready to head toward IUI or IVF. I believed in my heart that our bodies were capable. Honolulu, where we were living at the time, had great resources for acupuncture and Chinese medicine so I easily found a wonderful woman who specialized in working on fertility. I jumped in feet first, going regularly for acupuncture sessions and faithfully guzzled down all of the odd smelling herbs she mixed up for me to drink daily. I truly feel this, along with a purposeful diet, helped prepare my body to grow a baby. We consistently used an ovulation tester and BBT to determine when I was ovulating, but still no baby.
Nine more months into Chinese medicine, my grandmother was diagnosed with celiac disease. Her side of our family has always been riddled with autoimmune disease. I had experienced GI pains and problems for as long as I can remember. Doing my homework and willing to pull out all the stops, I came to find that celiac disease and gluten can be the cause of infertility for women. Despite the fact that my bloodwork came back negative (as did my grandmother's, who was diagnosed via endoscopic biopsy) I decided I would see how I felt without gluten in my life.
One week after eating gluten-free, my body seemed brand new. My skin cleared up. My body-shape changed. I didn't have nightly bloating. Gone were the horrible stomach pains. And after only 3-4 months of being gluten-free and after two years of trying, I became pregnant with our first baby!
I have committed to a gluten-free life as I saw it make such a drastic difference in my body and am certain it saved my health and fertility. We now have three, beautiful, healthy kiddos, the last one born when I was 40!
How has infertility changed you?
Infertility taught me a lot about patience, faith, health, and compassion.
Without having experienced this struggle, I wouldn't be in the field of focus of the gluten-free diet and community. It opened the door for me personally and professionally to see the importance of learning more about the effects that gluten can have on a growing number of people.
It taught me that God truly does have a plan for our lives, that He uses all things to teach us, if we are willing, and that He sees the bigger picture of how the lessons and seasons will fit together. And that we are not alone in this struggle and can use our experiences to be compassionate toward other women who are waiting for their heart's desire, too.
What advice do you have to women with infertility?
Don't lose heart in your journey to be a momma, but don't lose sight of the life you have at the time… once that baby comes, no matter how he/she comes, that life and your baby-free opportunities will never be the same.
Talk to your doctor about how gluten may be affecting your fertility. Get tested. And listen to your gut about cutting it out of your life, even if test results don't tell you that you should.
What is your favorite pick me up song?
My faith played a large part in getting me through the rough days, spiritually and emotionally. One of my favorite songs during that time, and even still, was the song "Stronghold" by Watermark.
What is your favorite recipe that brings you comfort?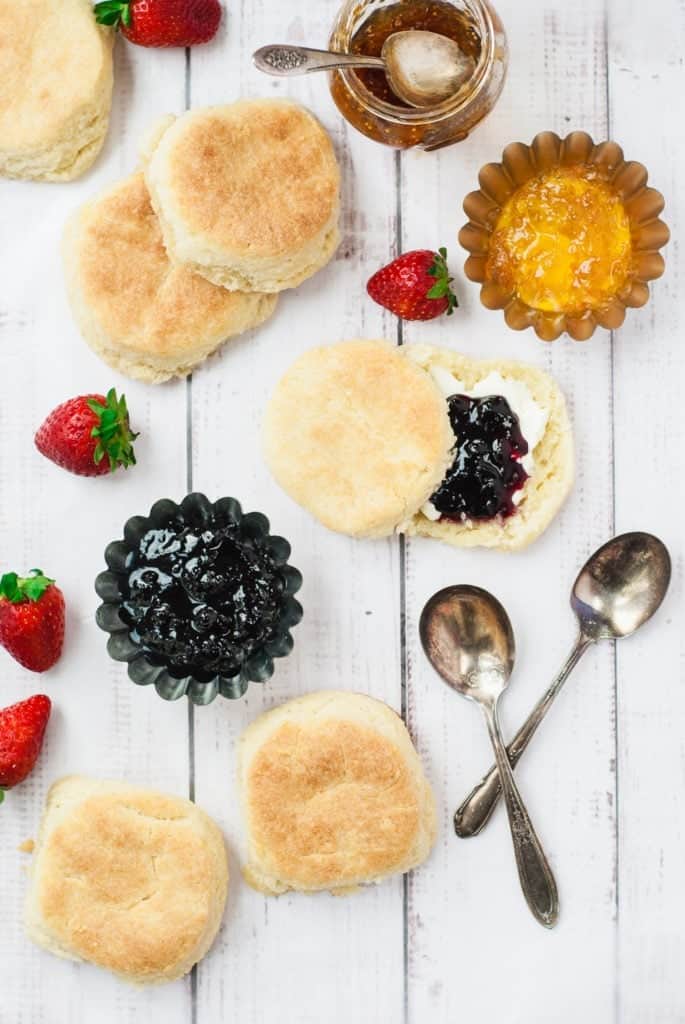 While sweets often make my heart happy, one of my favorite recipes of all is for these grain-free biscuits. They are so incredibly comforting at breakfast or dinner, or any time of the day. And they are the perfect grain-free vehicle for any sweet or savory topping your heart desires.
Any other words of wisdom?
I really tried to focus on our journey as a true process; not some quick fix, but something worth taking the time to cultivate and prepare over the right amount of time necessary. That really helped me be patient, and made me feel like I was actively working toward something.
Thank you so much Gretchen for sharing your journey with us!
Sending you lots of love and baby dust,
Liz
Meet Gretchen Brown, RD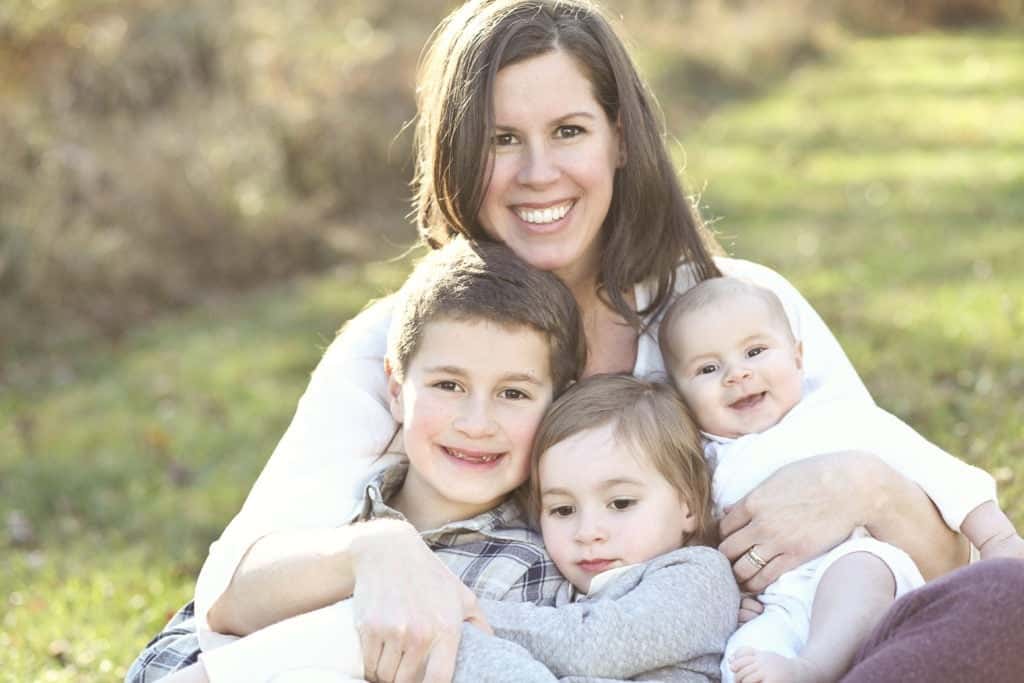 Gretchen F. Brown, RD, is the founder of kumquat, a gluten-free blog devoted to the belief that gluten-free food can and should be easy to prepare, wholesome, and delicious enough for everyone. She recently authored a cookbook, Fast & Simple Gluten-Free, featuring fresh and classic favorites in 30 minutes or less.
Gretchen has worked in professional test kitchens and photography studios around the country. She loves being a freelance recipe developer, food stylist, food writer, and food photographer, working with brands and other bloggers. She has been gluten-free for over ten years, and lives with her husband, son, and two daughters in Texas.