Escape to Fiji with these Tropical Fruit Salad Bowls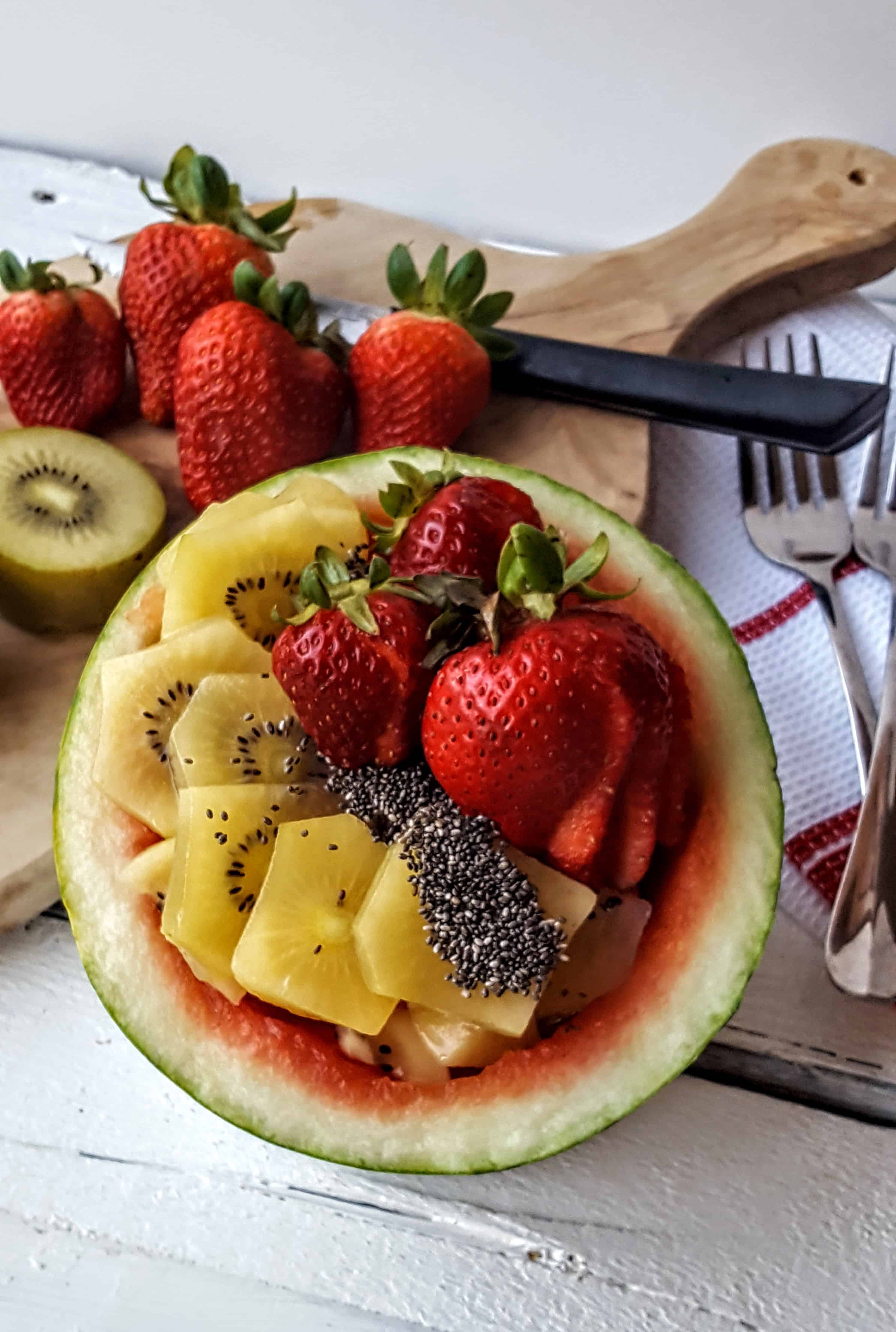 It's that time again, The Recipe ReDux time that is!
This month the ladies have an exciting challenge for us:
A Vacation-Inspired Recipe –
Start unpacking your favorite vacation memories. Think about a trip you took state-side or internationally and create a healthy recipe from an unforgettable meal you enjoyed. Or, create a recipe from a native ingredient you saw or tasted on your travels.
Immediately I knew I had to post a recipe for the amazing fruit Mr. CEO and I enjoyed in Fiji last year! I mean just look at this view, you can only imagine the plethora of yummy goodies we enjoyed daily for breakfast staring out at the ocean!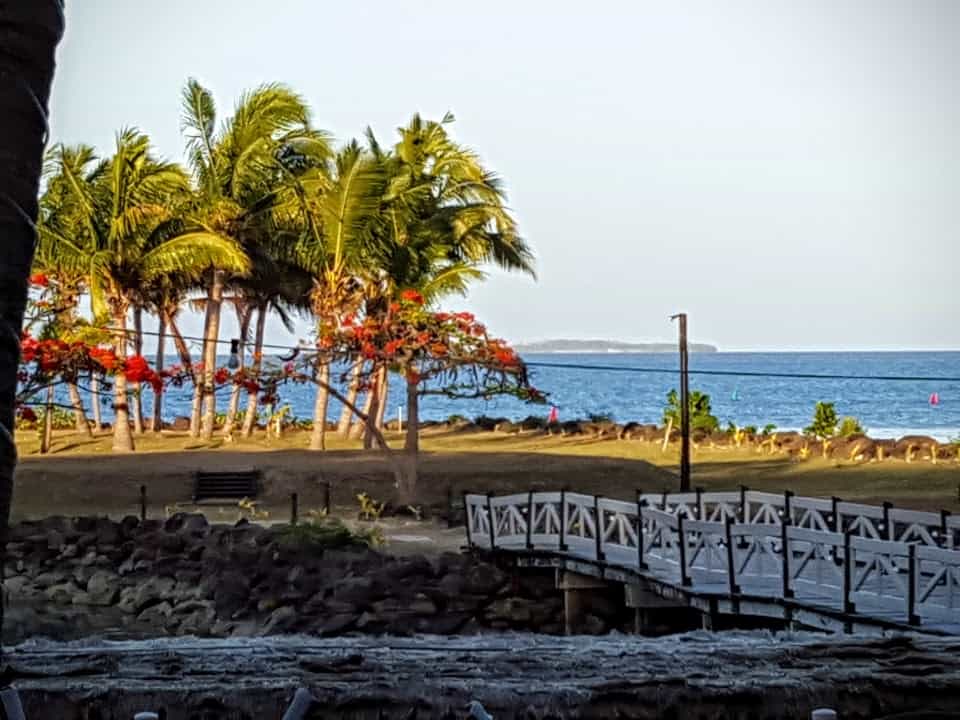 Plus, we just got back from the Spartan Race in Hawaii and had our fair share of delicious fresh fruit there as well!
Now, this fruit salad recipe is hands down one of the easiest things I've created here for you. Rest assured, it's also one of the most delicious! The interesting part of this recipe is the "bowl" I've used to highlight the natural beauty of fresh fruit.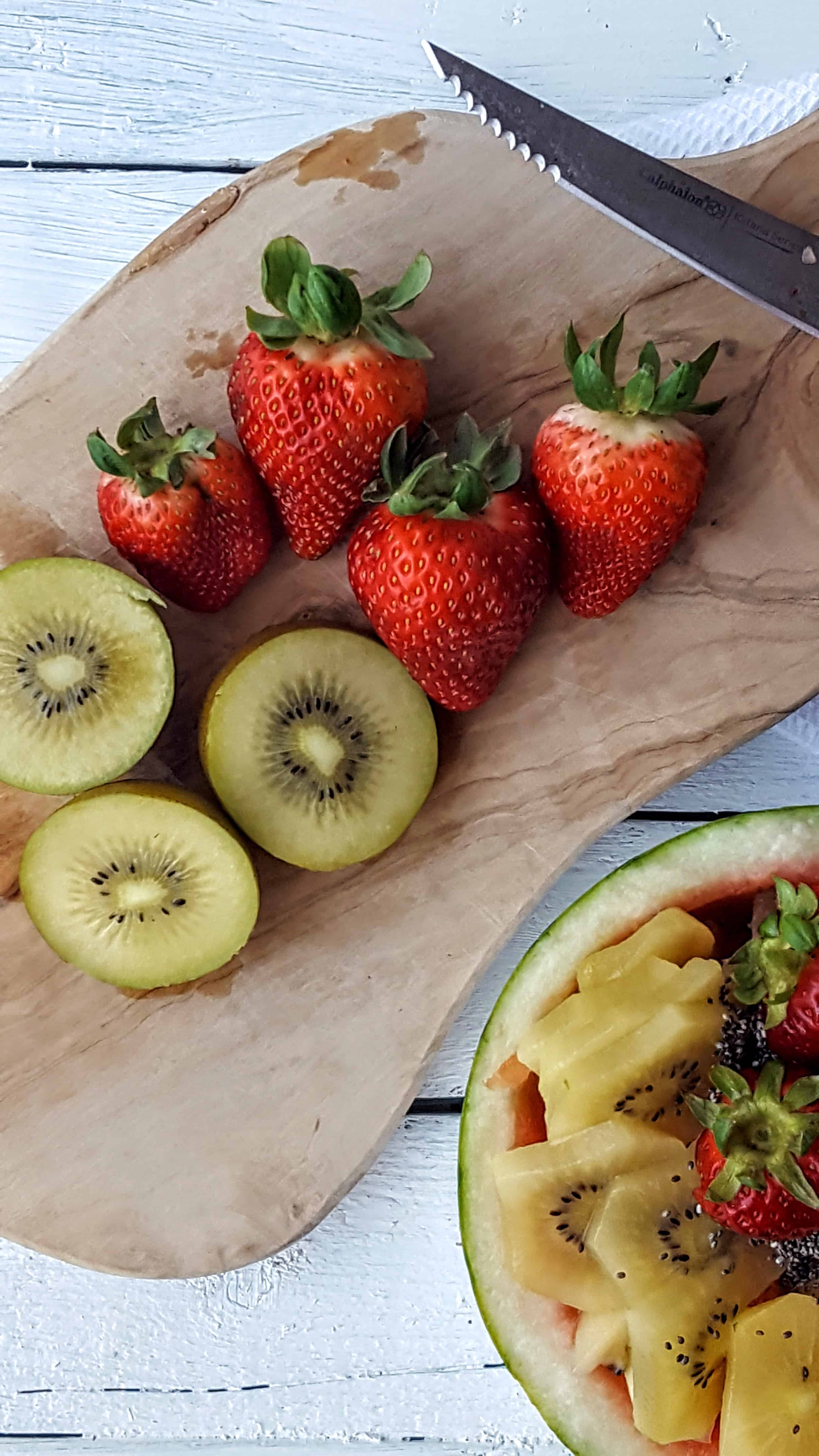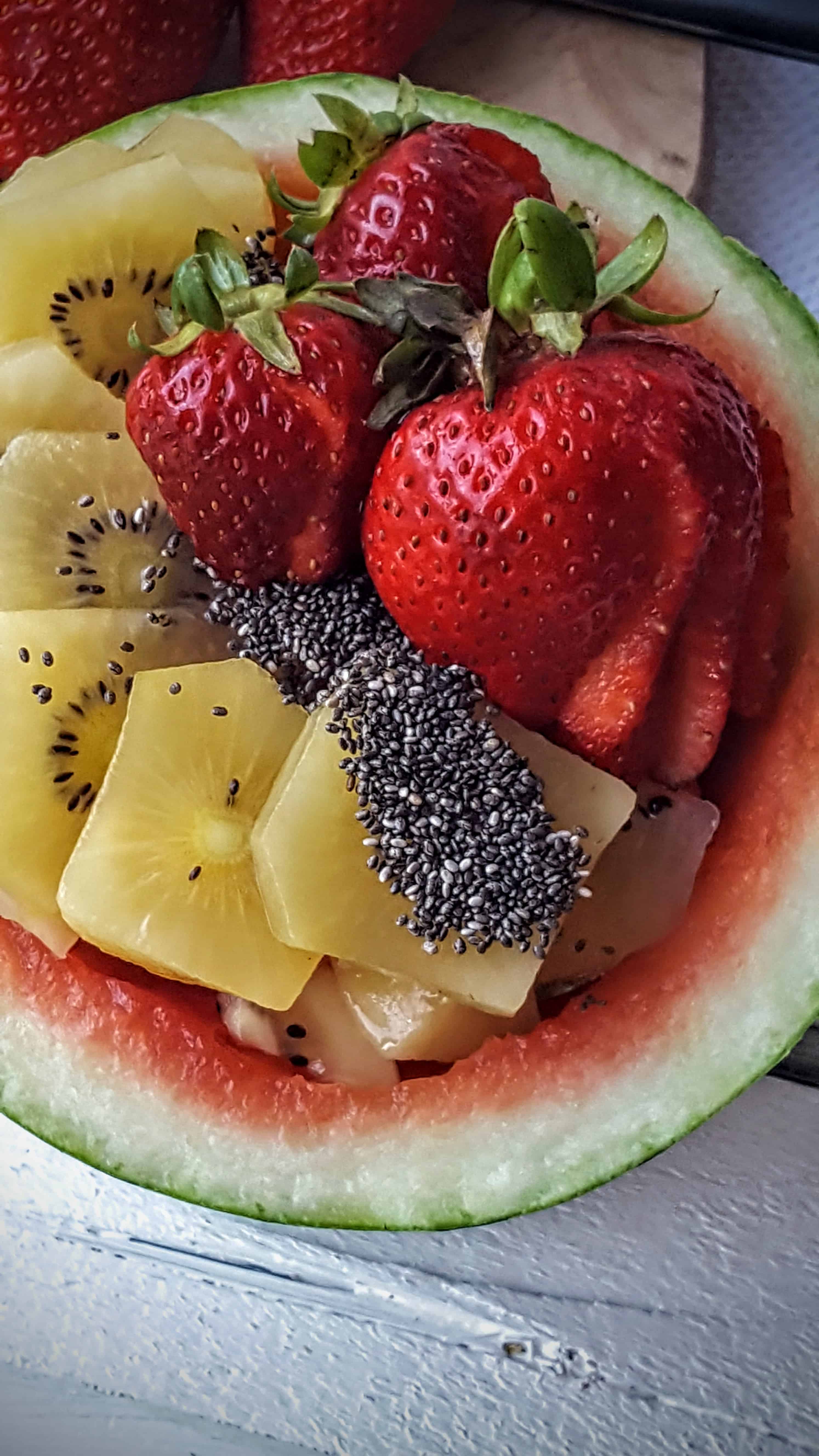 Though I myself am allergic to melons (yes I know, total bummer), I know what nutrient powerhouses they are, especially watermelon. Leading up to the big Spartan Race I was feeding this to Mr. CEO like it was going out of style since it's such a stellar source of nutrition, especially for athletes.
Watermelon contains not only lycopene (an important phytonutrient that has stellar antioxidant properties), but also citrulline, an amino acid that is converted into arginine in the body. Arginine can then "play" with an enzyme in our bodies to help produce byproducts that can help ease muscle inflammation. AWESOME, right?!
Anyways, I highly suggest having fun with this recipe and loading up on seasonal fruit. But, to really score big on this one, I suggest using the shell of the fruit (be it watermelon, cantaloupe, honeydew) as the bowl and loading it up with seasonal fruit. Top with nuts, seeds and even a yogurt of your choice!
Truly the possibilities are endless when you play with your food in this Tropical Fruit Salad recipe!
Disclosure: I received free Zespri Kiwifruit as part of an event that is used in this post. I was not asked nor compensated to write this post, nor is it associated with The Recipe ReDux monthly theme. Just an ingredient :)!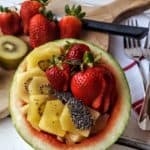 Tropical Fruit Salad Bowl with Chia Seeds
Dive into the tropics with this fresh Tropical Fruit Salad Bowl!
Course:
Dessert, Snack Breakfast
Ingredients
1/2

mini seedless watermelon

flesh removed

1

cup

watermelon flesh

cubed

2

small kiwis

skin removed, sliced

1

cup

strawberries

or berries of choice, sliced

2

tablespoons

chia seeds

or nut of choice
Instructions
Slice watermelon in half and remove inner flesh. Keep flesh and cut into 1" cubes.

Slice kiwi and strawberries into 1/4" slices.

Combine watermelon cubes, sliced kiwi and strawberries in the "watermelon" bowl.

Garnish with chia seeds.

Serve immediately.
Escape on another last minute summer vacay with these other great Recipe ReDux vacation inspired recipes below!