Worth the Wait- Update from Warrior Woman Lorie Yarro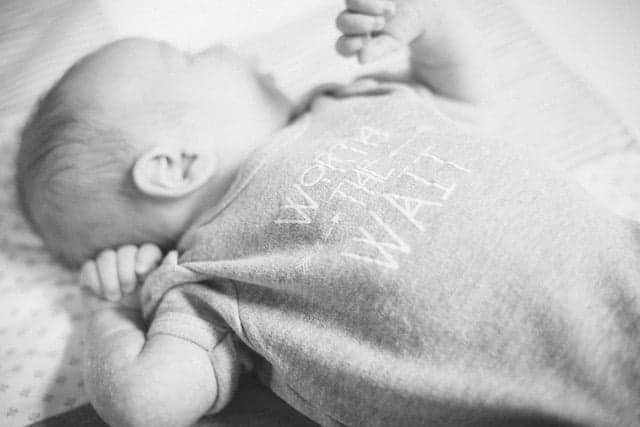 Hi there friends,
As I sit here typing this, my heart is melting and my eyes are filled with tears. Happy tears. Tears of joy and excitement for the beautiful Yarro family and their newest addition, Samuel.
As you know from Lorie' brave story here on Warrior Women Wednesday, Lorie has struggled with infertility for nearly 5 years. Finally, oh yes, finally, her rainbow is here!
Lorie and her husband, Anthony, decided last February to transition to the adoption route to build their family and they've been so kind to share their journey with us below. I'm lucky to call this wonderful woman a close friend and hope this story shines some light for you that in fact, there's more than one way to see that rainbow. 
Worth the Wait- Update from Warrior Woman Lorie Yarro @bumpstobaby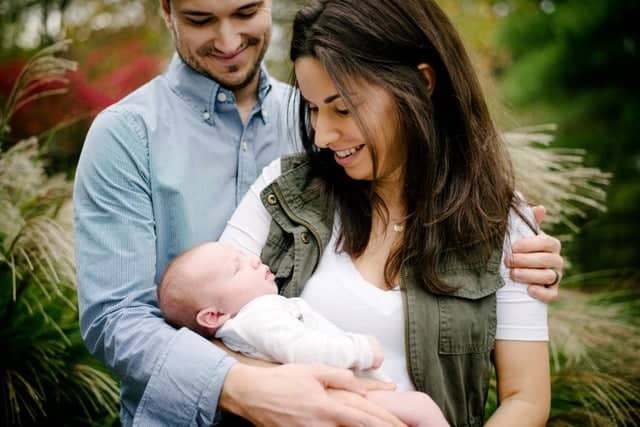 Has the journey to adoption changed you as a parent? If so, how? 
As we walked down the hall, hand in hand, to meet our son, every emotion ran through my body. The 'what ifs' were countless. The worry, anxiety and fear made my body hot. And then, the second I laid eyes on him, all of that vanished. All of it was gone and it was only us. Our family. And it was perfect. To say that adoption changed me as a parent is not quite it, but rather changed me as a person. Adoption taught me that families, no matter how they are made, are perfect.
I learned that I could have unconditional love at first sight even of a child I did not carry on my own. The day Sam was born, I became the most grateful person I ever will be, that someone, a young woman, would make such a sacrifice to make me the happiest person in the world.
Changed me as a parent? No. Changed me as a person, indeed.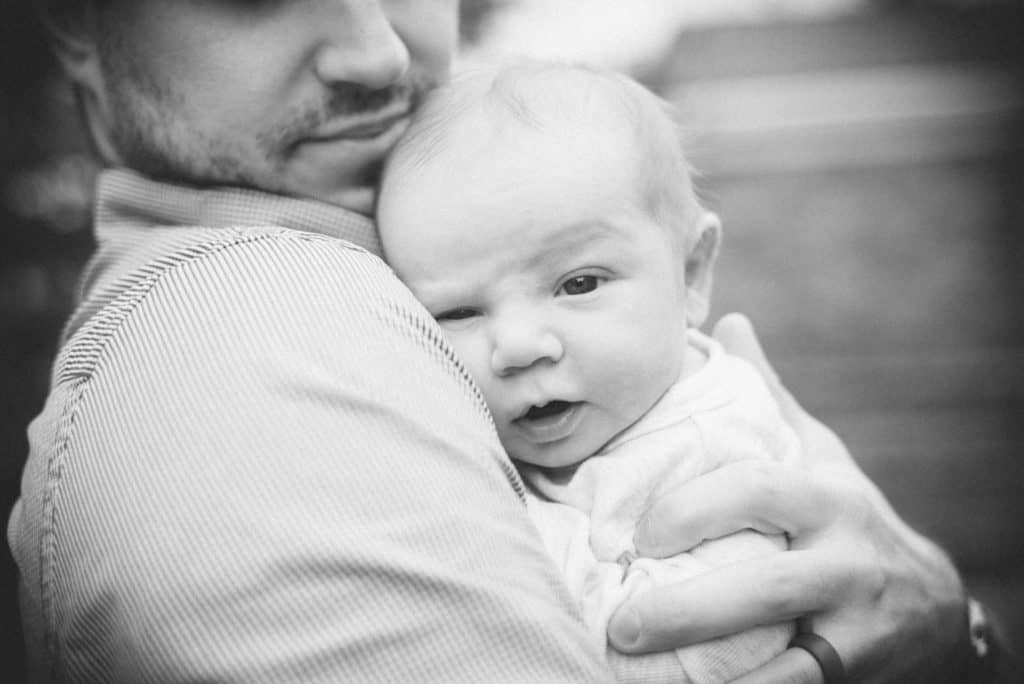 Do you find it was just as hard at your IVF procedures? In what ways were it similar? Different? 
I would have to say there were parts that were easier and others that were more difficult. During our journey with fertility treatments, there was still so much anxiety and fear because the goal was not just to get pregnant, but actually stay pregnant, which was not something I had been able to do yet. So as we went through treatment after treatment, it was hard to have hope when the doctors laid out statistics and percentages of chances of even getting pregnant.
I felt so hopeless many times. Then when we switched to adoption, I found this new sense of hope because there was so much more of a guarantee that it WOULD happen. That is something we had never been told when trying to conceive.
The hard part with the adoption though was the wait. Once we met the birth mother, we had over 4 months to wait, knowing that she could change her mind at any moment. The anxiety I experienced in those 4 and a half months was unlike any other I have ever known. And I was constantly reminded that 'if this one did not go through, there is still a baby out there for you.' That was always tough to swallow knowing I wanted it NOW.
What advice do you have to couples considering adoption?
Discuss your fears. This was very powerful for us.
The times we told each other of our anxieties we were experiencing were the times we became stronger. The other thing I will say is to talk about this child just as any other expecting couple is. We were so guarded and yet wanted to be hopeful and excited. Early on, we didn't talk much about Sam as our own because we were so scared of the possibility that he wouldn't be ours. But then we decided that we would be excited and celebrate regardless. And it made the time of expecting him so much more hopeful.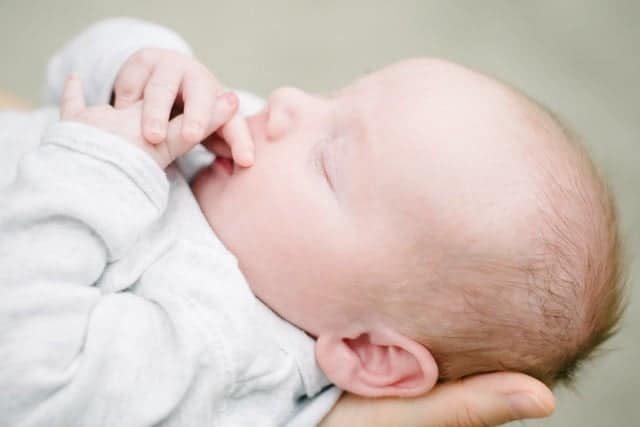 Any best resources for those starting out? 
We were lucky to find out a friend of ours got a job as an adoption lawyer and she was such a great resource for us. She gave us the lay of the land, let us know all of our options, etc. before moving forward. If you know someone, talk to them.
If you know anyone who has recently gone through the process, they would be your very best resource as well.
And if not, get in touch with your local adoption agency—ours was also good with letting us know what our options were regardless of whether we chose them or not. The big thing is to start digging and find someone you can talk to who has experienced it!
What are your best tips for staying sane during the adoption process? 
I am not sure I was the very best at staying sane through the process but I did have moments that were better than others. There is a LOT of waiting in the journey, so finding something to occupy your time that you love to do is best. I got back to my favorite dance class that I missed out on during all of our fertility treatments since I couldn't do high impact activity. Dancing heals me and getting back to it was definitely part of my own therapy as we waited.
Also, Anthony and I tried to take time to be together, just the two of us, for date nights, or walking the dog, or any way to just be together for a bit and decompress. I also spent a lot of time working on recipes for my blog since time in the kitchen is another one of my favorites. The hard part was when I didn't have much of an appetite!
Any words of wisdom you'd like to share? 
When I look at our Sam, I feel like the luckiest girl in the world. I never knew that adoption could save a person, but it truly saved me. If you are out there and feeling hopeless, know that adoption is your way to hope. It can save you as well.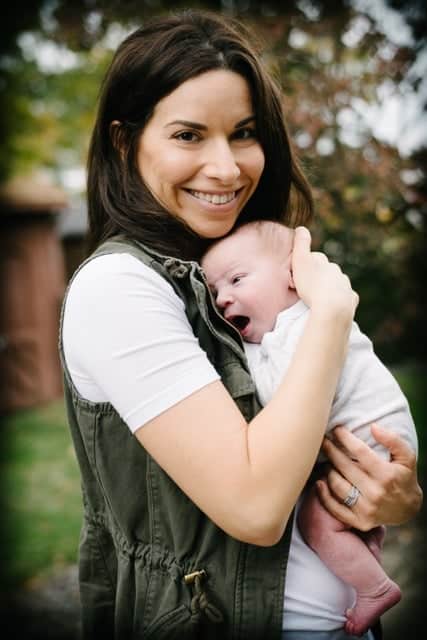 Most favorite moment of being a mom? 
Oh my goodness where do I start?! My favorite thing as a child was to be rocked. My dad often reminds me of the hours he spent rocking me to sleep. He used to sing to me as we rocked. This is my absolute favorite thing to do now with Samuel. I hold him, and sing to him and we rock and rock and rock. And his eyes look up into mine and everything is perfect.
Thank you so much Lorie, Anthony and Sam for sharing these beautiful photos and amazing journey with us!
Remember, you are a warrior, through and through my friend!
Please feel free to follow the Yarro's journey over on @bewholebeyou on Instagram, Facebook and her lovely and delicious website, Be Whole Be You!
Lots of love and baby dust to you,
Liz
*Interested in sharing your story with the community here at Bumps To Baby? Please email me at shawsimpleswaps at gmail dot com.