Losing the Stigma – The Losses I've Felt on the Road to Motherhood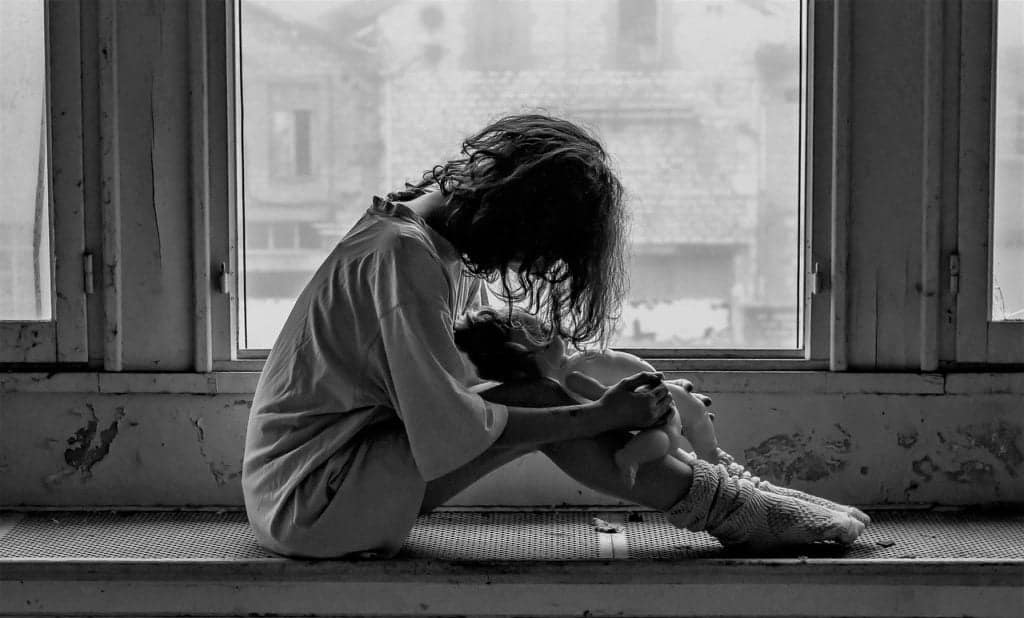 Hello lovely friends,
I feel like I'm late to the game here since I don't get cable TV out here in Europe, but apparently This Is Us had a pretty alarming episode last week. I read this post here on the Huffington Post and everything inside of me kept screaming YES, YES, YES.
While I have never actually tested positive for pregnancy in any of the past 4.5 years of TTC and ART treatments, the losses I've felt have left me feeling so many of the same emotions I've found that those who've experienced a miscarriage feel too.
I wrote about my experience with the IVF losses here in Parents Magazine and it really struck a cord in me the extent to which medical professionals agree the loss of hope and pain from a failed cycle can feel like a pregnancy loss.
Please know for those who've experienced a miscarriage or stillbirth, my heart breaks for each of you and I pray your rainbow is on the horizon. My intention is not to compare our situations, but rather, offer those still longing to see those two pink lines that their grief and losses are in fact valid, and recognized, too.
So, my friends, here are The Losses I've Felt on the Road to Motherhood.
Graduating from OBGYN to RE
If you had to venture into specialized care for your infertility, I'm willing to bet you remember the day your OBGYN signed the forms to refer you out to a RE (reproductive endocrinologist).
I will never forget this day, for it was the day I first felt like I had been invited to the VIP club of infertility. My heart sank, my dreams of spending a weekend away with my husband and miraculously a month later finding out we were pregnant were long gone. Enter, loss #1.
Receiving the F on My Fertility Report Card
In case you missed this post here, the day my husband and I both received the results of over 6 months of testing was the first day in my life I got an "F" on a report card. Hearing that the reason you and your spouse can't have a child on your own is because of YOU (or better yet, your body's inability to work correctly) is probably one of the lowest points of this journey. Enter, loss #2.
Switching to ART (Assisted Reproductive Technology) with IUI
Confused by all the acronyms? Don't worry, I was to at the beginning of all this. But, the day my husband and I decided to use ART to start our family was actually a really happy day. Why? Because in our minds that meant we were that much closer to having a baby in our arms.
But, then again, the day I began taking stem medications for our IUI (intrauterine insemination) cycle was not the peachiest. Because of the type of infertility I have, we had to use IVF (in vitro fertilization) medications to stimulate my follicle growth for the IUI. Thus, while I didn't have to go through the egg retrieval part, the medication regimen leading up to it was no piece of cake. Oh well I thought, it'd be worth it in less than a month when we saw that positive result.
Lo and behold, at nearly 2am two weeks post IUI cycle, I started bleeding. Because I did not get a period on my own, I thought I was miscarrying. I wasn't told I would get a "cycle bleed" if the IUI did not work and since my pregnancy test was schedule for that Monday morning, I thought I was surely losing my baby that we'd worked so hard to make. Enter, loss #3.
Taking the Jump to IVF (Invitro Fertilization)
Knowing that our chances of conceiving via IUI were less than 20%, we decided after just 1 cycle with IUI to switch to IVF. (More on that decision in here in my letter to my baby in Fit Pregnancy). Most RE's will recommend you try IUI at least 2-3 times before switching, but in our case, our RE was confident this was a better option for us to start a family. Plus, since all of the ART treatments are out of pocket for us, we figured the best use of funds was to use them towards the treatment that gave us the highest odds of success. So, off to IVF we went.
I feel like this last year battling with IVF (because yes, at times I do feel like you're in a match sometimes with your body while undergoing IVF, or frankly, any fertility treatment for that matter) has resulted in losses #4, #5, #6, and #7 for us, but also, ironically, granting us with hope #1.
To rewind, loss #4 for me was when we learned that of the 15 eggs retrieved during surgery, only 2 survived to the blastocyst embryo stage when united with my husbands sperm. I will never forget that day, but also, the words that the embryologist said on the phone. "I promise you, these two embryos look beautiful, you will get a baby out of one of them." I learned this past year that while those words may seem comforting in moments of despair, it's better to be honest than implant false hope in your patients eyes. Which leads me to losses #5-7.
When we learned we were unable to undergo a fresh transfer of 1 of the 2 embryos last year, my heart sank yet again. Loss #5. My body responded pretty poorly post retrieval so we were told we had to wait for my hormones to calm down, normalize and reboot before we could transfer our embryo in. That waiting month was awful. But, nothing in comparison to what we had on the horizon.
FET (Frozen Embryo Transfers) of Sprinkle & Bumble Bee
When your embryos are removed from cryopreservation and implanted into your body, that is referred to as an FET cycle of IVF. Last January we started out on our first FET cycle with embryo 1 I had nicknamed Sprinkle. I certainly kept those words my embryologist said to me front and center in my mind. That embryo was going to stick! I already had begun planning out my nursery.
Then, the call came just 9 days after our implantation surgery. "I'm sorry, you're not pregnant". Tears flowed out of me like never before. Truthfully, as I sit here typing this, the tears continue to fall.
I don't know if and when they will ever truly stop. Those next few weeks were hard. The worst part of the entire failure was the painful period that resulted. Because during an FET cycle you prepare your body with large doses of medications to build up your lining for implantation as if you were truly pregnant, the artificially stimulated period that never seemed to cease was a constant reminder of the loss, day in and day out, for a solid 12 days. Loss #6.
Repeat said story on the FET, but for our little Bumble Bee. Enter, loss #7.
Rays of Hope, #1
Because I do believe there is light at the end of every dark tunnel, I will leave you with this. After deciding to put our ART treatments on hold and learn to know my body again, I received the biggest blessing of hope thus far. A cycle on my own. No medications, no needles, no hormones. Just a cycle, a small glimpse of hope into the blessings which may be in our future this 2018.
So, my friends, if you (or someone you know) has yet to see any two pinks lines either, please know that you're losses are real. They are painful. They are raw. But, in due time, they will see a small glimpse of hope, too.
Lots of love and baby dust to you,
Liz