Then this post is for you. A step by step guide including the 5 top questions I recommend my patients discuss with their doctors before starting IVF.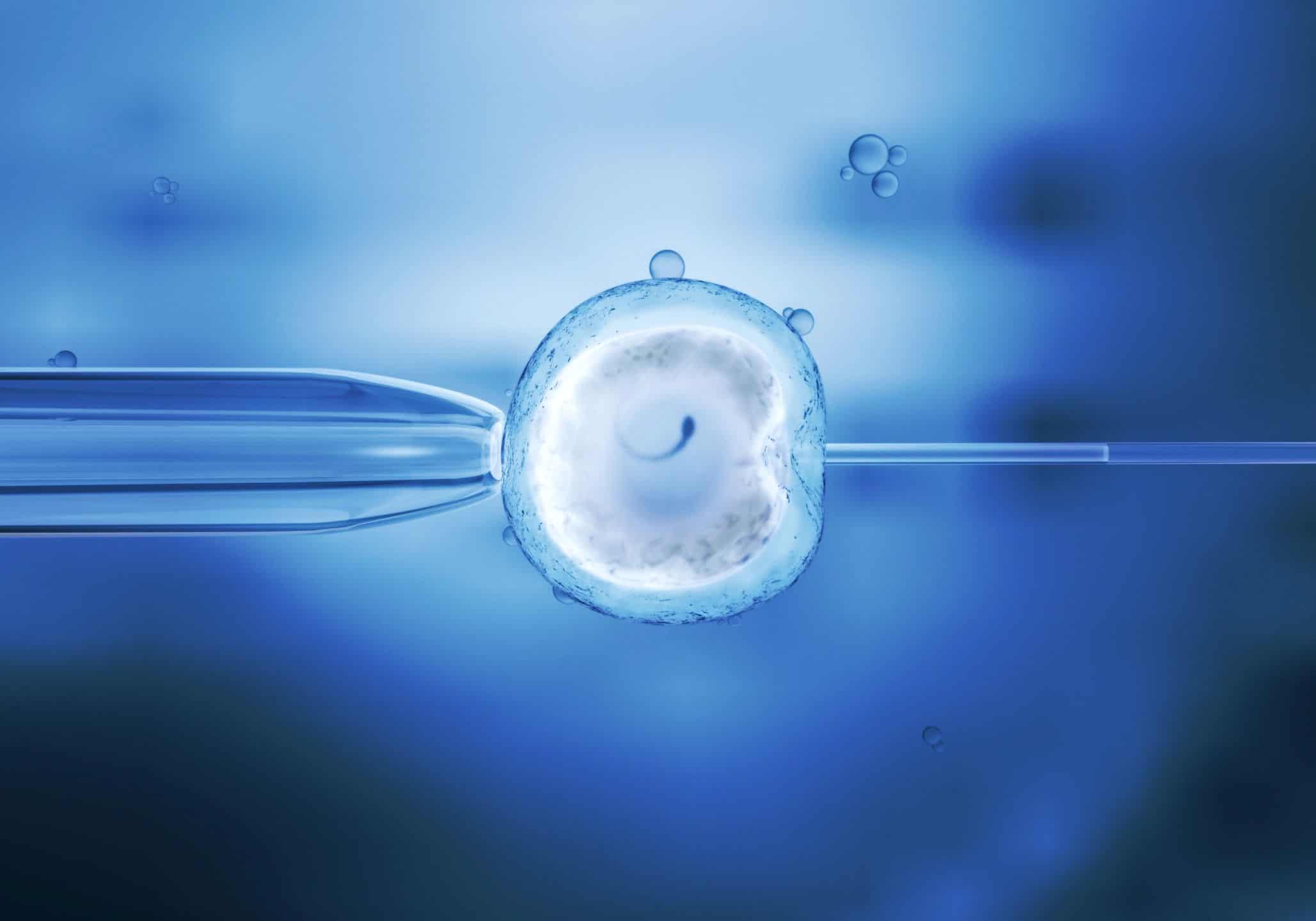 What should you be thinking about before starting IVF?
If you are considering going down the IVF path but are unsure about how to go about it, then rest easy and know you aren't alone.
I remember when I was in your shoes. It wasn't an easy devision but it was worth it.
When we eventually decided to go down the IVF path, I realized I didn't necessarily ask all the questions I should've up front.
Rest assured, I knew it was my mission to make sure I wrote this post to make sure you had the information I wish I had!
This list of questions is based on the research, raw data and science I complied as I mourned the loss of our second embryo transfer (see post here on sprinkle).
5 Questions to Ask Your Doctor Before Starting IVF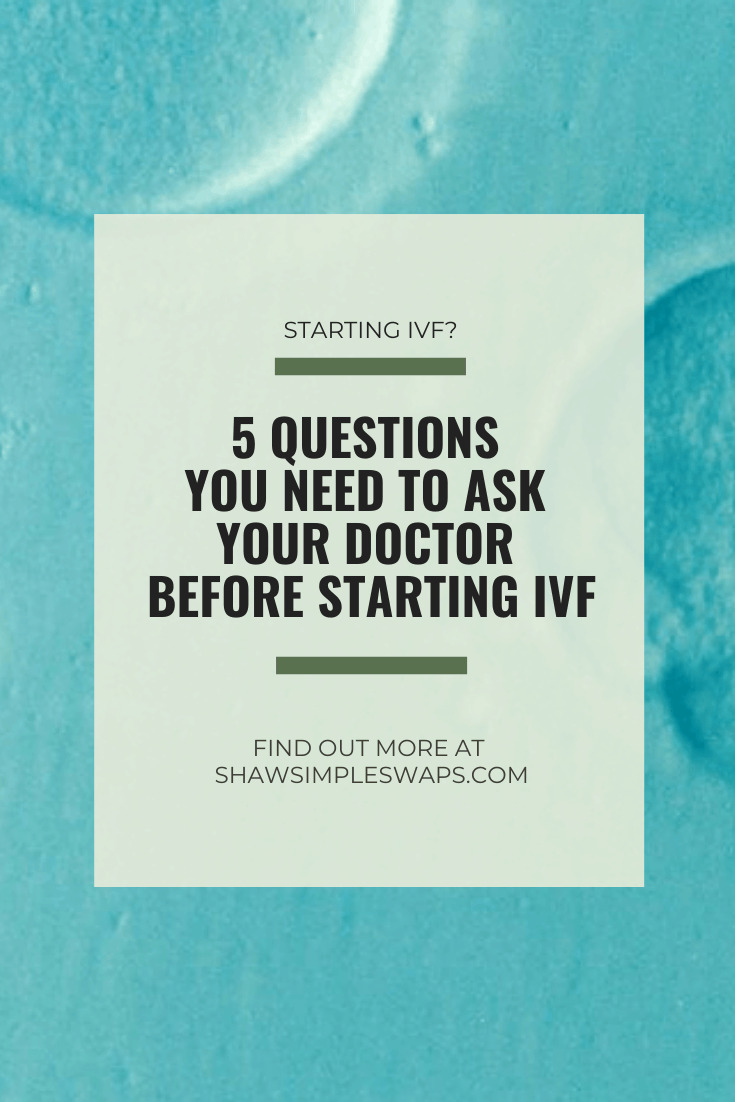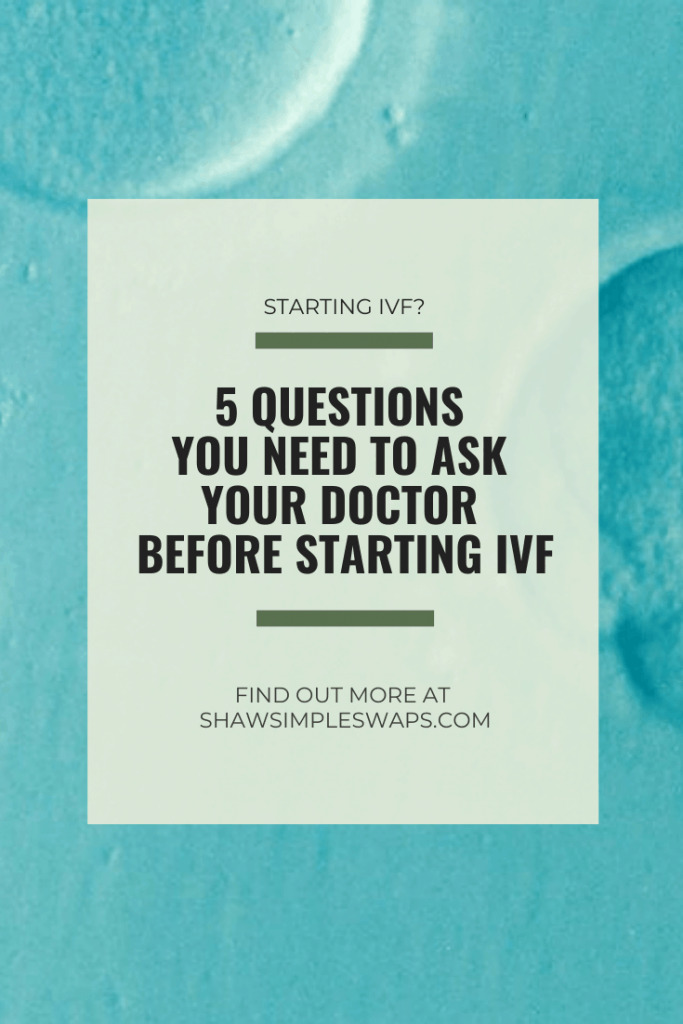 Does your facility use ICSI to implant the sperm into the egg?
ICSI (Intra-cytoplamic Sperm Injection) is when the sperm is injected directly into the egg, increasing the odds of the number of viable embryos formed.
At my facility, this is the only method used for embryo formation (unless there is a strong advocacy by the couple against it) because it significantly increases the odds of the embryo developing to the stage it can be transferred back into the uterus.
Does your facility conduct both 3 day and 5 day transfers?
Depending on the state and your particular practice, this will be very different. At my facility, the physicians only use 5 day blastocysts for transfer.
However, at other facilities outside of California, 3 day embryo cells are used if they meet a center grade. According to my doc, an embryo at day 3 is made up of 6-10 cells, whereas the blastocyst at day 5 is over 100 cells.
At this point she's clearly able to identify which embryos will likely survive implantation.
Knowing friends who've gotten pregnant off a 3 day transfer, I asked to learn about the data on success of 3 day transfer of a grade A and B embryo compared to a 5 day transfer.
According to my doc, there is limited data (if any) showing that there's a higher likelihood of success of embryo survival if the embryo is implanted at day 3 without monitoring growth to day 5.
In my mind, I figured it would be best to put in as many 3 day embryos as I can in hopes my body would naturally support and promote the pregnancy.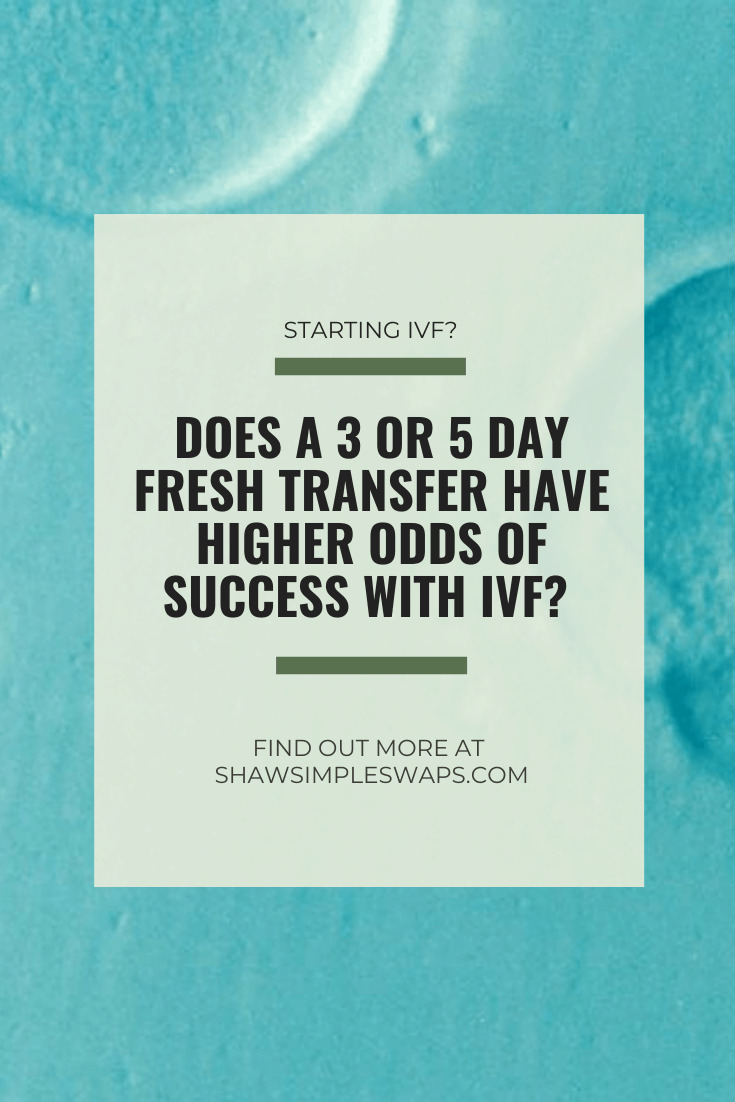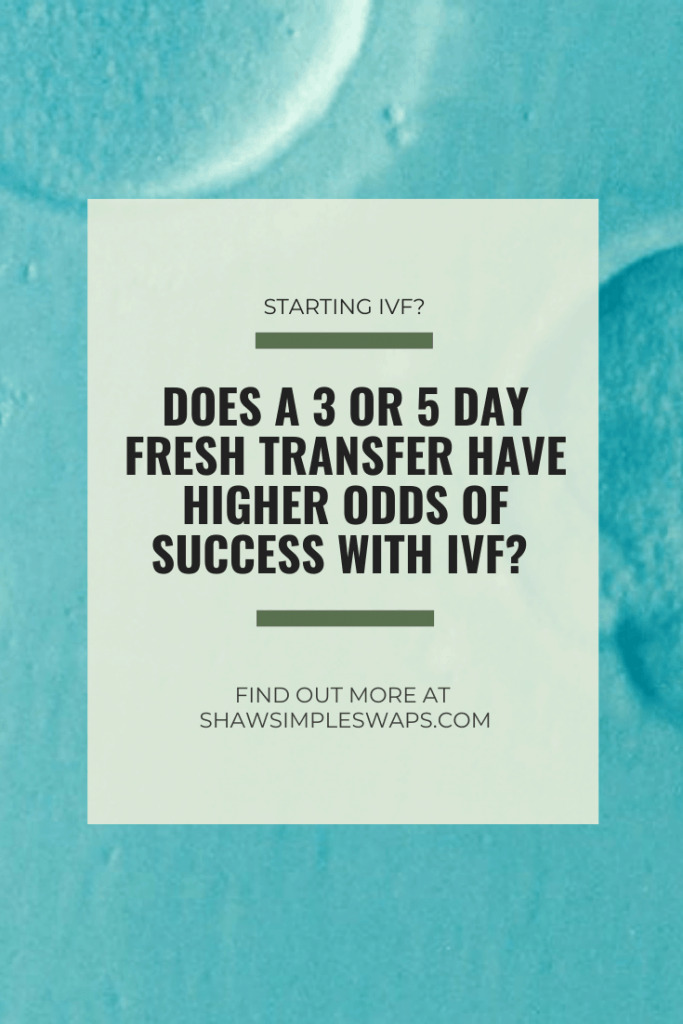 However, that is not backed by science and is in fact a Lizism.
My doctor will not do this here in California as it is not in line with current medical recommendations per our conversation. I would recommend speaking with your doctor and making your voice heard.
I can tell you I am very confident in our doctor steering us in the right direction, but can't help but wonder if our two viable embryos at day 3 that didn't make it to day 5 would have been more successful in my body than in the tube.
But, there's a point in this I just have to surrender to science and trust that my doctor knows what is best for me.
Does your facility use a reduced oxygen environment to facilitate the embryo culture growth?
Yes, most facilities nowadays use a reduced oxygen environment that simulates that of the fallopian tubes.
It's very rare to hear of a facility that uses a 20% oxygen environment.
Are fresh transfers more likely to result in successful implantation than frozen embryo transfers?
No, recent studies demonstrate there are higher statistical chances of success when you conduct a frozen embryo transfer for your hormones are in more of a controlled state.
For instance, when progesterone and estrogen levels become elevated as a result of retrieval, it's more challenging for the environment to accept implantation.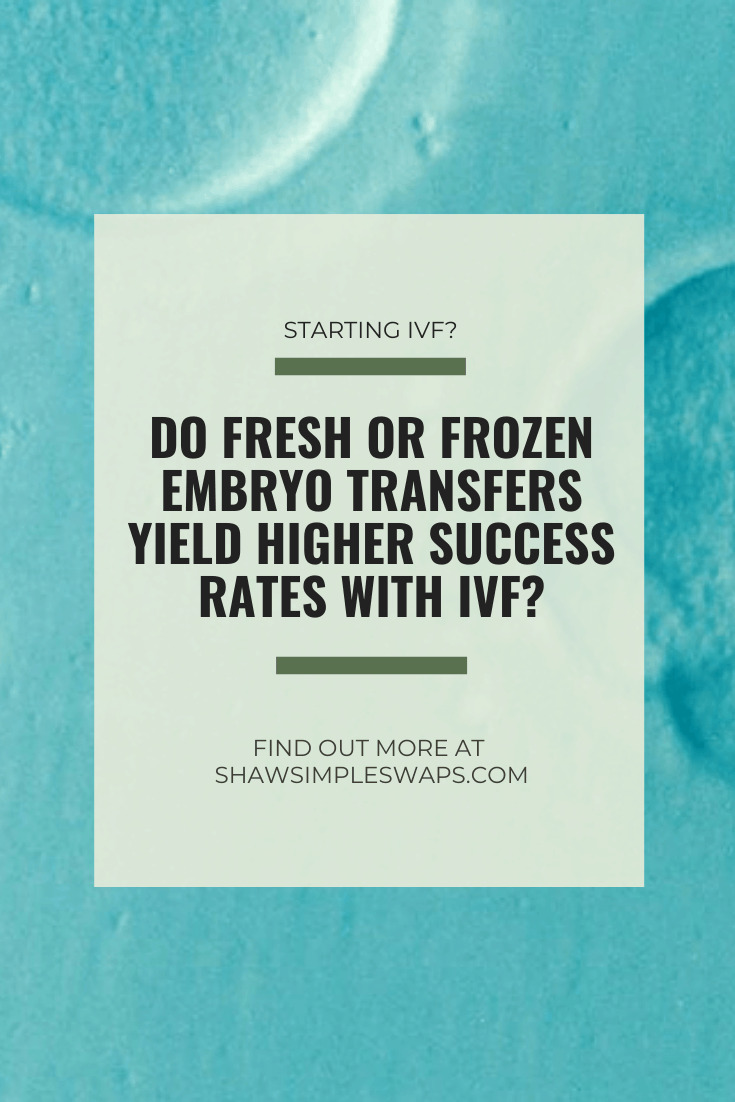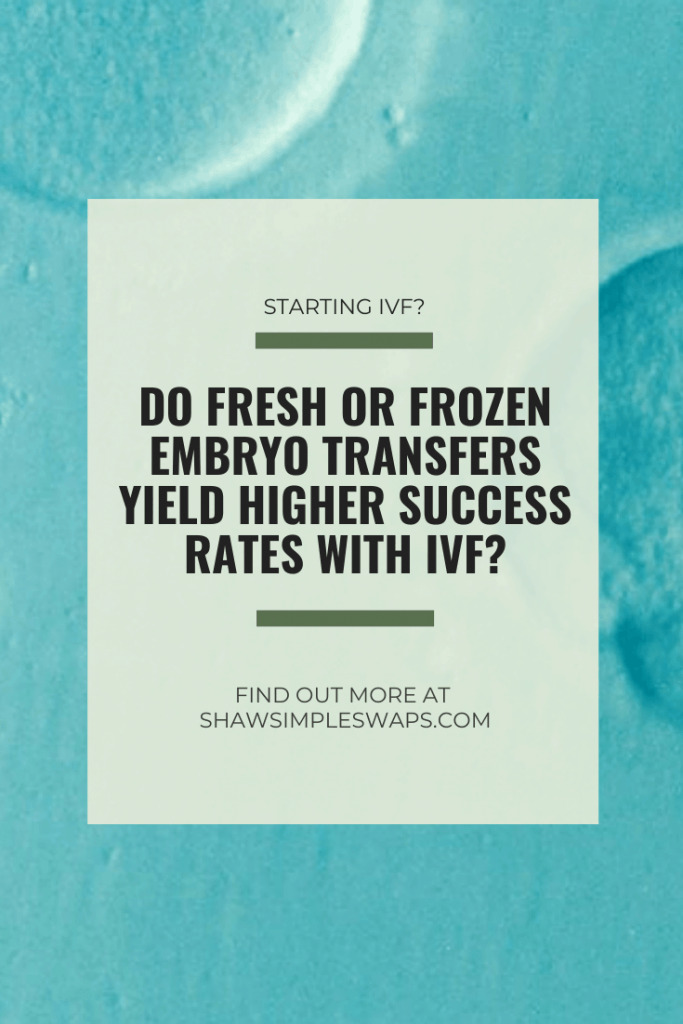 That's why we find waiting with those individuals who respond poorly to retrieval have a higher chance of success with a frozen embryo transfer.
Also, a recent study also revealed that when fresh, frozen and natural conception pregnant women were compared, frozen and natural pregnant mothers were less likely to experience preeclampsia and other complications related to childbirth than those who had a fresh transfer.
Why didn't our embryo (just like my little Sprinkle) take?
For our personal story, the only reason we can identify is that there was something "wrong" with the embryo unforeseen to the naked eye.
Since we did not complete PGS genetic testing on our two embryos, this is likely the cause of why our Sprinkle didn't take.
PGS is very expensive and after spending nearly > $20K on fertility this past year, we opted to not genetically test since we had only 2 viable embryos that made it to the stage for freezing.
In hindsight, I don't think I still would have paid for PGS testing. At that point, it would not have saved us any pain, suffering or money in reality.
Now, if we were to go through IVF again and had more than 2 embryos make it to the proper growth state, we may consider PGS testing.
Honestly, at this point, I can't even fathom going through IVF again so well table that for another day okay?
Sending lots of hugs, love and prayers to my IVF sisters.
Reach out if there's any questions I can answer.
Love,
Liz