Getting the BFP – Big Fat Positive – After 4 Years of TTC, Meet Kristin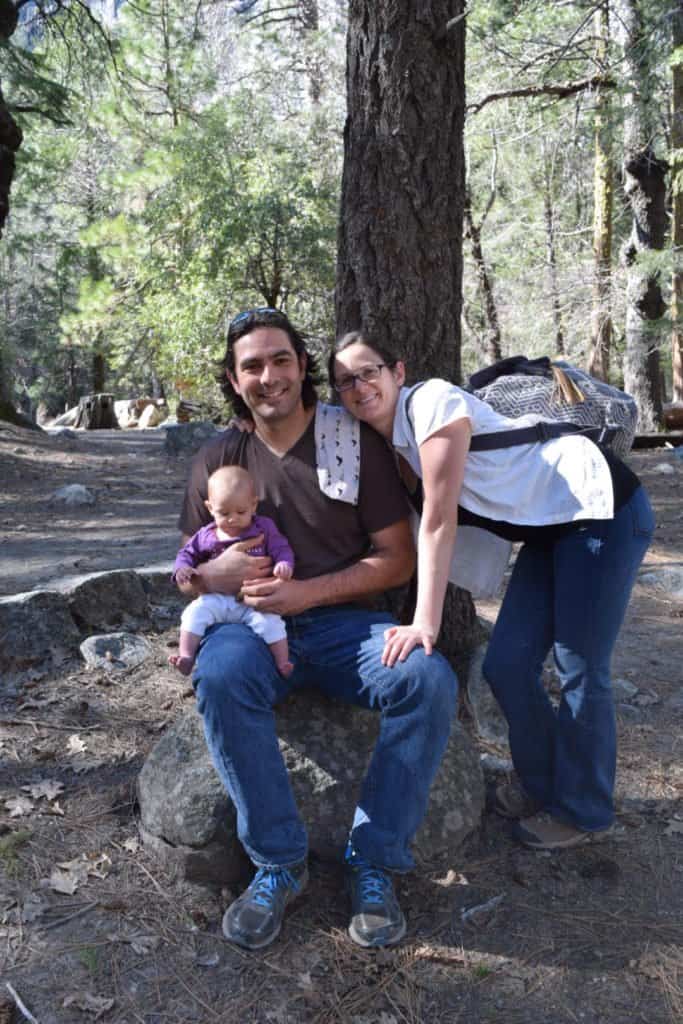 Hey there friends!
Welcome back to Warrior Women Wednesday! I'm delighted to introduce you to a new friend of mine, Kristin Willard. Kristin is a Registered Dietitian Nutritionist and fertility nutrition advocate. She's become such a wealth of information to me about this entire process of believing and trusting through the pain. Please join me in welcoming Kristin to the community here at Bumps to Baby today!
Share your story.
My infertility story began a year and a half after we got married. I still remember the conversation vividly. We recently returned from a 3-week vacation to Peru and I was feeling "ready" to start our family. At the time I was twenty-nine years old and knew thirty was around the corner.
We casually started trying. I did not track ovulation calenders or basal temps. My husband and I wanted it to happen naturally. After three months I started to get nervous but knew logically it could take up to a year. At about 6 months I started using an app to track my ovulation. My husband continued to tell me "don't worry" it will happen. Slowly my calm and collective nature began to wear away and my concern with infertility began to consume me.
After a year of trying on our own we started using ovulation kits and began simple blood tests to assess any abnormalities. At times our lab work was a little off the normal range but we were never diagnosed with anything. We were considered to have unexplained infertility. My OB started telling me stories about other people who got pregnant when they weren't trying and to "relax."
We began using ovulation kits for another year (maybe my timing was off..?) Finally, we were going to start Clomid but my doctor wanted me to undergo a procedure called a hysterosalpingogram (HSG) to confirm my tubes were "open" before giving me meds. I went to the exam on my own, expecting a routine procedure and was delivered the worst news I could have imagined. The doctor told me both my tubes were blocked! I called my husband in a panic and was hysterical. So many emotions went through me. I never was one of those who couldn't wait to be a mom, but now it seemed like it was all I wanted.
My OB referred me to a fertility clinic two hours away from us. We were expecting to go straight to IVF but our journey took a turn. Based on an ultrasound, my new doctor diagnosed me with bilateral dermoid cysts on my ovaries. He did not believe they contributed to my infertility but thought "just in case" we should remove them. I underwent outpatient surgery to have them removed. He was also going to double-check my tubes while he was performing surgery to confirm the previous diagnosis.
After surgery, I received great news. My tubes were actually OPEN and the previous doctor misdiagnosed me. We were so elated!! The doctor recommended trying on our own again for a few months without meds to see if removal of the cysts would help.
Still nothing.
We began using oral meds (letrozole) for four cycles combined with IUI's. The first cycle my body did not ovulate. I was so upset because I normally ovulate on my own. The next three cycles I had good follicle size but still nothing. Our fertility clinic wanted to monitor me throughout my cycles so we were making multiple trips out of town for months. I joked our lives were already revolving around a baby that did not even exist yet.
I ended up telling all my co-workers what was going on because I missing so much work. It was nice having everyone's support but it also added another layer of stress. I felt like I was letting everyone else down when it didn't take.
After no results for four cycles, my doctors recommended we progress to injectable meds. So we did.
The first month I had average egg sizes but still no pregnancy. The second cycle my body produced six good quality follicles but due to a fear of multiples my doctor wanted to "pluck" off some of the follicles. I hated removing them because I wanted my chances of pregnancy to be as high as possible. I convinced my doctor to let us keep three eggs. After a very painful procedure, the doctors were feeling optimistic we would have a BFP (Big Fat Positive for those of you not familiar with the term)! Heck we may even have triplets…..
But still nothing.
At this point I was very shaken up and the doctors told us to consider IVF. They said I would be a good candidate because I responded well to the injectable meds.
Next we looked over our finances and the fertility clinic encouraged us to withdraw from one of our 401ks. Considering IVF was a difficult for multiple reasons. We had to ask ourselves "Are we meant to have kids?" Was this nature's way of telling us "It wasn't meant to be?" Everything was feeling so forced. Another issue was finances. When you reach this point you feel like you are just throwing money down the drain. If they could guarantee a pregnancy then obviously it is worth it but they can't. And I was so fearful how a negative outcome would affect me. It would seem like the end of the road…
After contemplating for a month or two we decided to go for it. We wanted to put all our "chips in the basket" because we knew we would always wonder, "what if?" We signed all the paperwork. After my next cycle we could begin the IVF process.
Then it happened… We spontaneously got pregnant without IVF!
We were over the moon and called our immediate family within in hour of peeing on a stick (at 7am on a Sunday!) It was unreal.
However, from the beginning there were issues. I kept telling myself I was being paranoid and it would all work out. In the end, we lost the pregnancy. I was 10 weeks when we found out. So so sad….
My husband and I were heart broken! I honestly cannot describe the pain and void we felt. I was trying not to ask, "Why?" but I couldn't help it. I was trying to find answers but knew I would never get them.
At this point we did not know what step to take next. On top of yoga, jogging, acupuncture and meditation I decided to start going to therapy. I was searching for any modality to help me get through this difficult time period. We needed time to heal.
After about three months we began to talk about what we were going to do next. We considered IVF but were concerned it would end in failure. I thought maybe my eggs were bad. We began calling adoption agencies to learn more about the process. Then of course we discussed not having kids. Every road seemed mentally exhausting. We decided to go back to stage one and use ovulation kits until we made a decision.
Then it happened again! BFP (big fat positive)!!
This time we were much more cautious and decided we would wait to tell our family. All the signs from the beginning were positive, but I was scared s***less the whole pregnancy. Every new sensation I thought was the beginning of the end. I kept expecting to lose the pregnancy because I was trying to protect myself. Once we made it to 10 weeks we told our immediate family, but waited until about 15 weeks to tell everyone else. I was superstitious and afraid once I told everyone I would lose the pregnancy.
Four years after our infertility journey began I delivered a healthy, amazing baby girl! I am still in awe that it finally happened.
I look back and wonder what did we do differently? Was it the new supplements I was on? Were we less stressed? Did therapy help? Maybe it was because I started drinking coffee again? But the reality is I will never know, just how I never knew why we couldn't get pregnant.
As humans we always want to find answers but sometimes they are just not there.
How has infertility changed you?
Infertility has changed me in countless ways. I have developed a new appreciation, wonder and respect for life. Before I took life for granted, but now I realize how fragile and miraculous life is. Although this mostly is a blessing it can also be challenging. I still struggle with the thought that I could lose my baby girl.
Infertility is a spiritual journey. Learning to cope with the unknown and not having control of the outcome was the most challenging part for me.
What advice do you have to women with infertility?
Gosh. This one is hard for me because even though everyone with infertility is dealing with the same struggle, everyone deals with it in different ways. I guess I would say try various outlets to learn to cope with your emotions. For one person it may be journaling, for someone else it may be a girls' night or going on vacation. You need to have a way to express and deal with emotions.
If I could give my younger self advice, I would say try not to get overly stressed about avoiding certain foods.
While I feel a balanced and mostly organic diet helps prepare the body for pregnancy, if it is too restrictive it can be counterproductive. I went gluten free, sugar free, dairy free, alcohol free and coffee free. I would get down on myself if I had a cookie or an alcoholic beverage when in hindsight I don't think it really mattered. I totally get wanting to eliminate these things to see if it helps you become pregnant, because you want to do everything you can. But if you continue to eliminate them and you don't get pregnant it is likely not diet related. As a dietitian, I believe a balanced diet is important (and organic as much as possible), but just don't get too caught up in it.
What is your favorite quote to pick you up?
Be like a duck. Calm on the surface but swimming like the dickens underneath.
Favorite Warrior Song?
No Woman No Cry by Bob Marley
Favorite Healthy Recipe That Brings You Comfort? (Link? Photo?)
Easy Chana Masala by Minimalist Baker
Kristin Willard is a Registered Dietitian Nutritionist who helps people improve their health with whole foods and self love. Get her list of Favorite Healing Spices and Herbs at kristinwillard.com!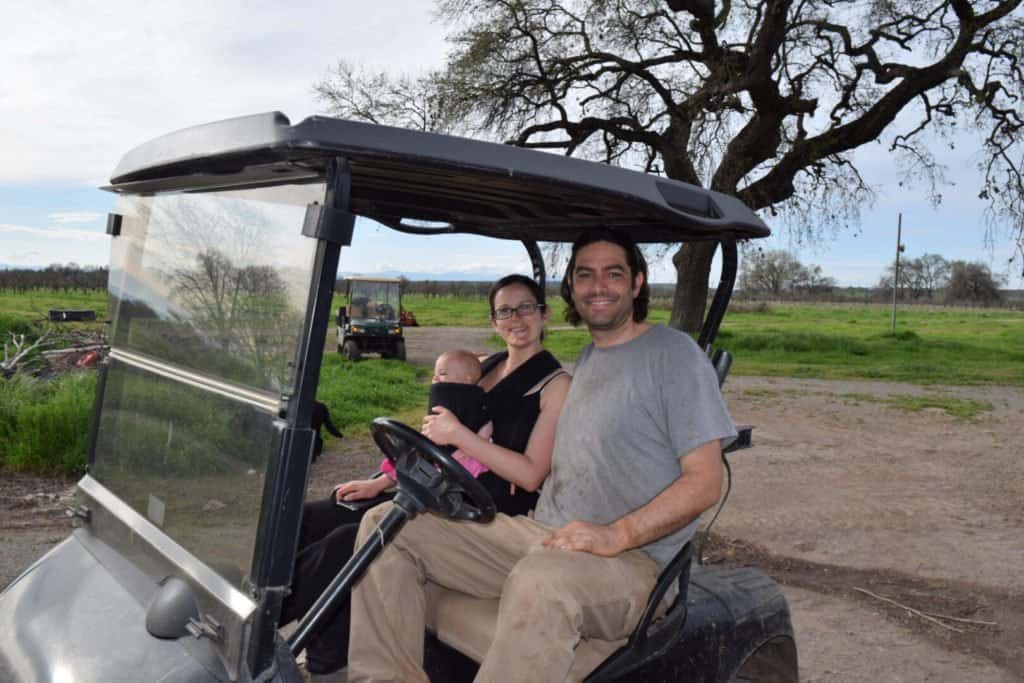 Thank you so much Kristin for being so open, vulnerable and real here for us! And congratulations on your bundle of joy!