3 Ways to Rekindle the Spark – Finding Love in Infertility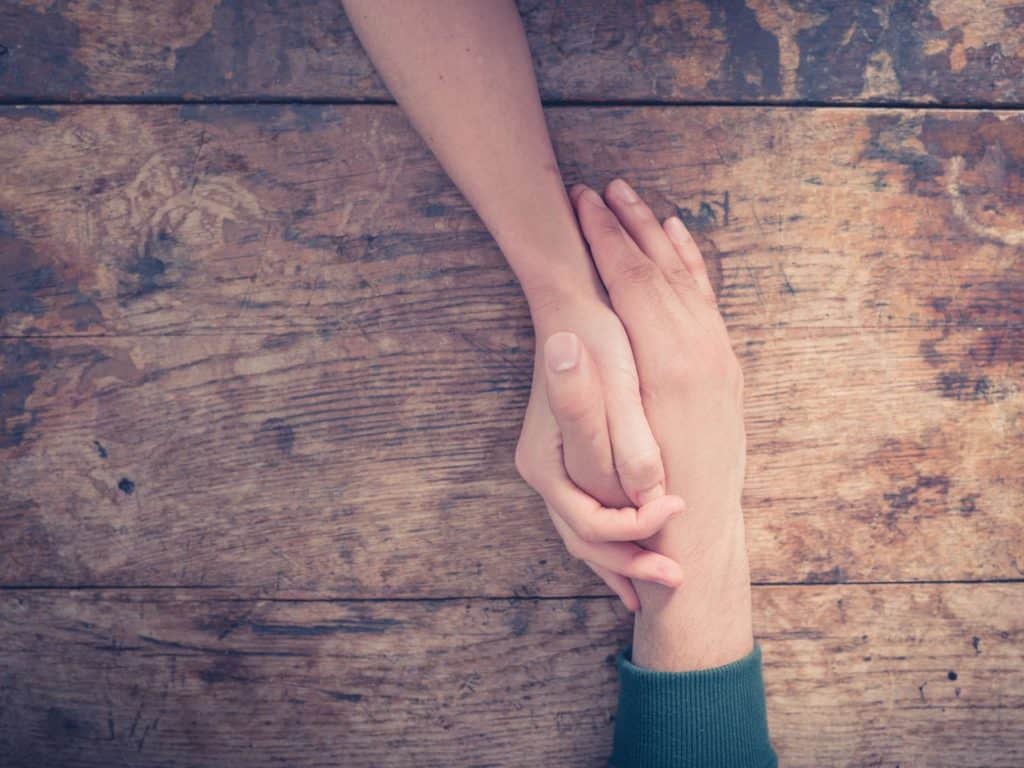 Hey there friends,
Nope, this isn't an arm wrestling match the hubs and I got into, but, rather a truce.
A truce to surrender to infertility for the time being.
To put down our needles, to store away the meds and to remember now, more than ever, we are a family.
As many of you know, infertility can suck you dry in more ways than one.
As close as you become emotionally with one another to get through the rocky points of disappointment, fear and sadness, sometimes, more often than not, the joy of being husband and wife, for better and for worse, is often neglected.
I mean really, it's sort of hard not to experience this!
You're life is based around a schedule of appointments, injections and getting it "right".
There is no room for spontaneity and heaven forbid you think about a cocktail on a Thursday before that injection, that's not what the doctor ordered.
Or, is it?
Well friends, after a few months of taking a break from fertility treatments, the hubs and I have made a big decision.
We're going on cruise through Italy & Greece!
I know, not what you expected, right?
Truth be told, it was a wise woman who told me not to forget that we are a family right now, a family of two, who made vows to one another, to love in sickness and in death.
That regardless if our Bumble Bee doesn't take, we are always going to have one another, and frankly, we need to rekindle that love.
So, after months of trying to figure out our work schedules, fertility timing and when our next transfer would be, we took a step back and said hey, let's focus on us, our marriage, and our life right here in the now.
And then we booked a trip!
This year marks a few milestones for my husband and I.
We will be married 5 years in August and it's my 30th birthday in October. I've never been more excited to escape away with my husband and just enjoy our little family.
Perhaps the idea romance has sparked something inside me, something that really makes me excited to take a break from our "infertile reality" and embrace this moment in our life right now.
Though I'm not completely insane, I understand everyone cannot just escape the country to rekindle the love, especially knowing how financially draining fertility is.
But, I do encourage you if time is "on your side", to take a big step back and remember the wise words someone whispered in my ear last month:
"If you're trying so hard to bring another life into this world, don't you think you should fully embrace the life you two have right now."
So, there you have it! We're going to Greece and hopefully coming back with a new breathe of fresh air, ready and willing to tackle whatever the next round of this FET has in store for us.
And, just to give you some ideas too, here's 3 ways to rekindle that spark!
1. Get out and explore with your significant other.
Pack a picnic or bring $15 bucks and find a new restaurant. Split a meal.
Mini adventures like this, even if just for an hour or two, can really help you reconnect.
2. Set down technology and take an evening walk.
Really ask and LISTEN most importantly to them. Give them your full attention. Play the question game!
3. Plan a getaway.
Trust me, I get it, money is tight! But, there are MANY amazing websites that can help you get away for a night or two on less than a doctors visit. I think it's worth finding that balance to make the time.
I recommend Groupon, Vacations to Go (that's what we used for a KILLER deal on a 90 day ticker) and Travelzoo.
If all else fails, remember, live, laugh, love!
Hugs & baby dust to you all,
Liz