Rise Up – Meet Warrior Woman Lorie Yarro, Be Whole Be You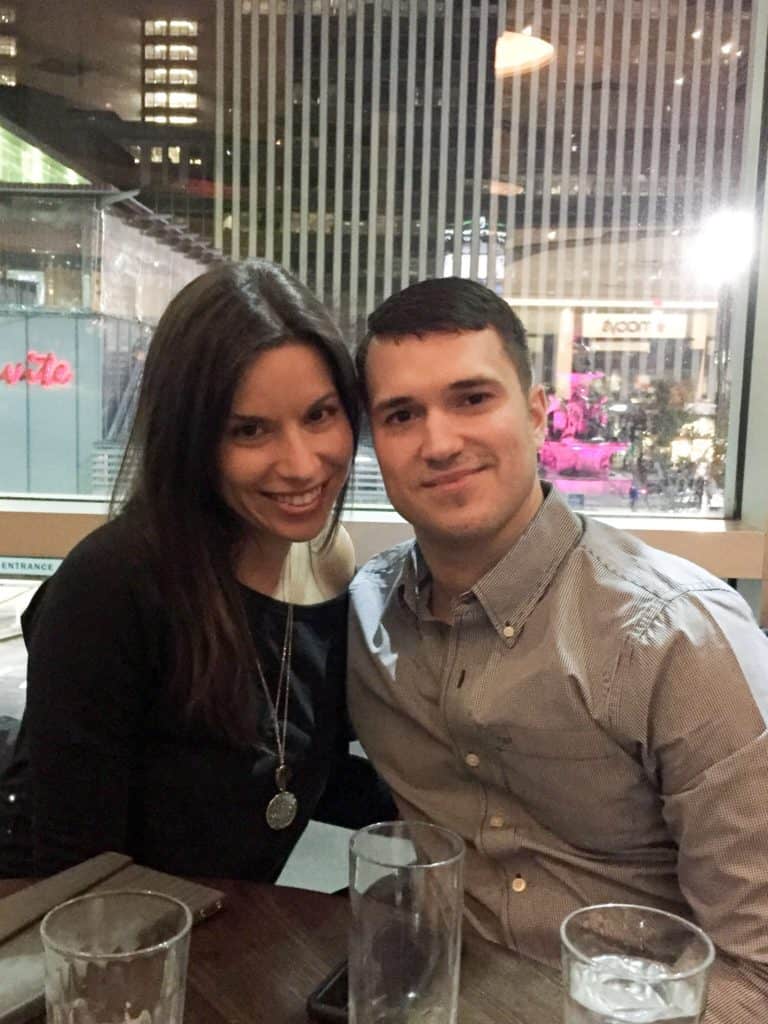 Welcome back to Warrior Women Wednesday!
I'm so honored a friend sent me Lorie's website a few weeks ago because this woman is someone everyone should know! Lorie is a beautiful example of just how sometimes "life" will continue to throw us punches and we need to Rise Up despite the obstacles. She's a woman I hope to meet one day and I invite you to become inspired by too below.
Welcome Lorie!
Tell your story. What was your fertility diagnosis? Did you have one?
Over 4 years ago, we were pregnant for the first time and it was the most magical thing that had ever happened in our lives. We never thought we could ever be more in love with someone we had never meant. Everything we did, everything I ate, everything we talked about–all of it, was centered around one thing: our baby, our miracle, our joy. Those 3 months with our little Josie were like nothing we had ever experienced. And then, our entire world was turned upside down and things shifted like we never thought they could. We lost our sweet perfect angel at 12 weeks.
To be honest, I never thought I would rise up from that loss. It hit me like nothing I had ever felt. I couldn't wrap my head around the fact that one day everything was perfect, and the next day the perfection was ripped away from me. No warning, no explanation. Just an avalanche out of nowhere to wreck everything and I have never been the same, we have never been the same.
We picked up the shattered pieces, and we tried again.
Almost a year later, we couldn't believe it, but those two little lines appeared and we cried and jumped and couldn't contain ourselves. I made Anthony go up to the drugstore and get more pregnancy tests so we could be certain. 5 tests later, I knew it was true. This was really happening. And again, the world was perfect. And again everything we did, everything we said, all of our lives were equal to one thing: our perfect miracle.
We sat in the room as the ultrasound tech rubbed my belly to see our little nugget. She said very little, and her eyes began to squint and become serious. Is everything ok? I asked, even though in the pit of my stomach I knew it was not. She told me it was a bit "eyebrow" raising but the doctor would be in to see me. She left the room and I could do nothing but cry. I knew, we knew. My doctor walked in and her face said it all. She walked over and hugged me. Again, our entire world shifted, and again, I thought for sure I wouldn't walk out alive.
The thing that was different when we lost our second baby was the way the doctor responded and the urgency to get to the bottom of it all.
Every test you can imagine, every poke, every prod, blood work, MRIs–we did it all. And we came up with a big fat nothing. All I wanted was for someone to say that 'x' was wrong and you need to do 'y' to fix it, and then you will have a baby. But that never happened. Only a few small things that they thought could possibly be contributing factors, but never anything substantial.
So we started working with a reproductive specialist and again, more tests. Even more intricate tests, and still, nothing. So we tried several medications and hormones for over a year with no luck. Month after month, the hope, the anxiety and then the let down. It was the never-ending cycle, and it seemed we were headed nowhere. The doctors started to talk more and more about my age and IVF kept coming up. We were reluctant at first, but then a few more tests told us it was most likely our only option.
As we prepped for our first round, the doctors found an abnormally large cyst on my ovary. Lovely, I thought, one more thing to get in our way! Just our luck. Our treatment was pushed back about a month and my patience was once again slim to nothing as I thought we had waited long enough.
We finally started the treatment and things seemed to be going well. But as we got further in, my body was not responding quite as anticipated. The doctors continued to increase my dosage, but in the end no luck. We couldn't move forward and the cycle was cancelled. Once again, another shift, one I hadn't seen coming. Everyone else I knew that went through this treatment was sitting at home with their perfect little bundles so why didn't it work for us?! How can any of this be fair? Again and again, we fell flat on our faces, and somehow we got back up.
As we started gearing up for our next cycle, we started talking a bit more about adoption. We didn't want to go into this cycle with the do or die mindset. We wanted to know that it didn't have to be the end of the road for us and even if this dream didn't come true, there still would be something to pick us up. And so the conversation became more top of mind.
And then, just a few weeks before our cycle, I ran into a woman who used to come to my yoga class all the time. She had come into my work that day looking for a gift for her sister and we of course chatted to get caught up. I asked her what she is up to these days and she said she had gone back to work part time and was loving it. I knew she was a lawyer but had no idea what she did. I asked her what exactly she was doing that she loved so much.
I'm an adoption lawyer, she said.
Time. Stood. Still.
I knew in my gut that had to be a nudge, a sign. I told her all about everything we were going through and that if this doesn't go as planned I will want to sit down with her. I couldn't shake the irony of her visit after she left, but kept her card tucked in my wallet.
We had a much better cycle the second time around and my body was much more responsive. We transferred two perfect little embryos, but our 3rd did not make it. We lived the longest two weeks we will ever experience in our lives. More shots, more anxiety, more battling the madness of the mind. I don't know how we busied ourselves enough those weeks, but I nearly burst more than several times.
And then the call. And time stood still. And we cried. And we stared at each other. And we held each other. And we fell flat on our faces once again. And we weren't sure how to get up, how to pull each other up once again.
But we did. We did get up. We did pull each other up once again.
And that brings us to the present.
Our story has shifted, in a way we never imagined. We have completed our application to adopt. If you asked me 5 years ago if this is where our story would take us, I would not have believed it. But today, it is so real. It is so exciting, and I have never been more hopeful about the next chapter of our story.
We have a baby blanket now as our anchor, our true sign of hope. I have slept with it every night since we started this adoption process and I will bring our baby home, wrapped up in it and our baby will feel the love that we have had for him/her for all these years.
How many years did you try? Ovulation calendars? IUI? IVF?
We are in our 5th year of trying to have a baby. You name it, we did it! Clomid, Letrozole, timed intercourse, ovulation tests, over and over and over. The biggest issue in our first year with a fertility specialist is that we were not treated with the term "infertility" since we had already been pregnant twice. They decided the real issue was to keep me pregnant once I got there. But then after a year of trying this, they raised their eyebrows and decided maybe infertility was the issue. Then once we moved into this realm, the doctors decided we needed to move straight to IVF based on one last round of testing. Our insurance didn't cover a thing so we knew we couldn't afford more than one round. But when the first round was cancelled, we didn't have to pay in full again for a second round.
How has infertility changed you?
This is such a great question. After we lost our first baby, I thought for sure I would never pick myself back up. And yet, here I am, 4 years later, still standing. After we lost the second, again, I was so devastated and lost, but somehow, I got back up. And then month after month of no answers, no positive tests and seeing all of my friends pregnant with their 2nd, 3rd, etc. I STILL rose up. How? Not so sure some days, but I did. And that is how I know that I am stronger than I realize. And that's how I was changed. I never doubt my strength.
The other way it changed me was in who I became to those in similar circumstances. I have been very open about our struggle and have had so many connections, tears, hugs and more with some close to me and others who are practical strangers. I became a lighthouse—one that could almost seek out those who needed the light the most. And I knew what to say, how to support and all the things no one else knew how to do in these situations.
What advice do you have to women with infertility?
Do not feel guilty—not ONE BIT for anything that is just too much for you to handle. Baby showers are like torture and so unless it is your sister or someone very close to you, don't force yourself to go and don't let anyone make you feel guilty for not going. Cry when you need to cry. Find someone who has been through it and connect regularly if you can. Do not be silent about this. This is not a journey you have to go alone. Find strength in numbers, do not hide.
What is your favorite quote to pick you up?
After we lost our first baby, one of the first quotes I came across was by Marilyn Monroe of all people. It is, "Sometimes good things fall apart, so better things can fall together." This is the quote I have held close to my heart as I believe it is our little angel's way of telling us it will all be all right. And on the days I don't want to hear another person say, "Everything happens for a reason," I just pull this out to remind myself!
Favorite Warrior Song?
"Rise Up" by Andra Day
I listen to this every. Single. Day.
Favorite Healthy Recipe That Brings You Comfort?
Oh gosh, there are so many! It is technically anything with peanut butter—I am a sucker for it. I would have to say my Peanut Butter Cup Truffles. I make these on a regular basis and I think I love them so much because they make me think of my dad. He was the Reese Cup king in the house growing up so I am sure that's how I became so obsessed!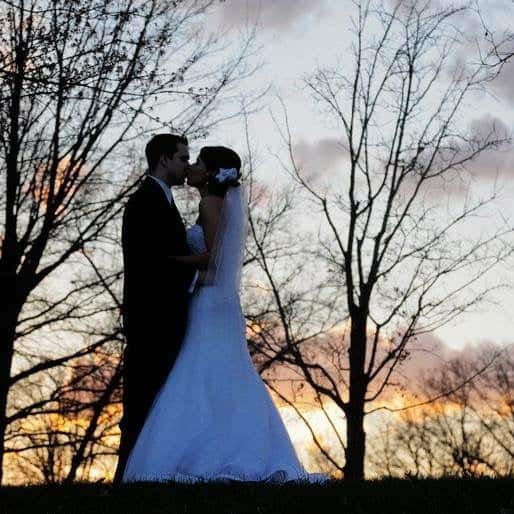 I'm in tears just reading this! Lorie, you are an inspiration to me and I'm sure many other women. Thank you for your courage, love and strength!