The Roller Coaster That Never Ends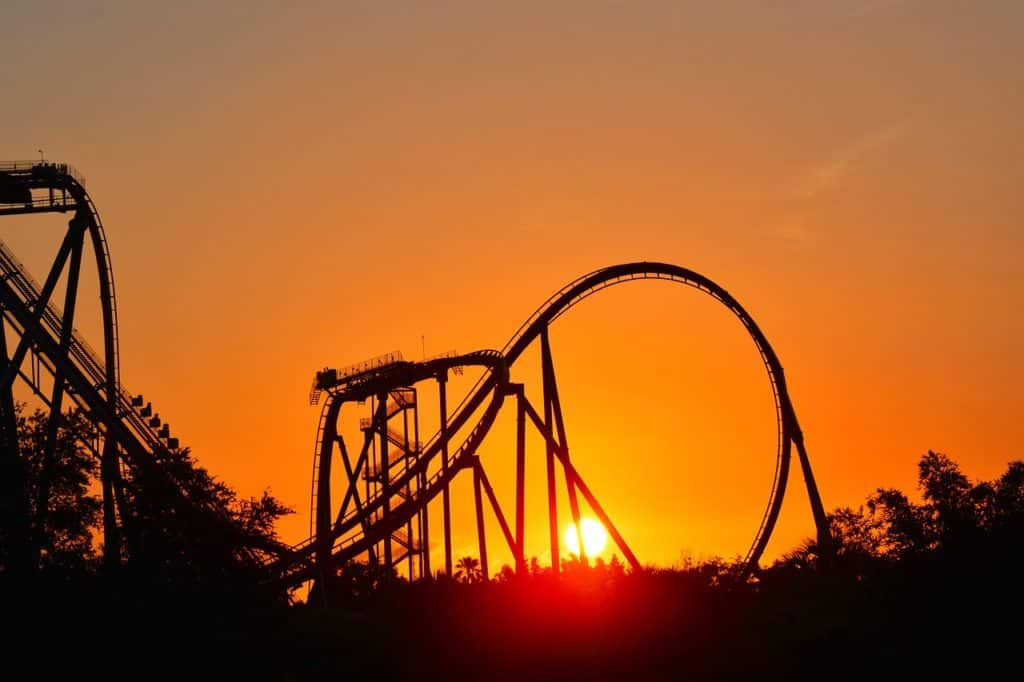 Remember the last time you went on a roller coaster? 
It's fun and exciting as your adrenaline starts pumping when you near the loading zone.
Then, you step in the cart and the safety harness lowers over your chest. Your heart beats faster, the kind of beat that gives you that natural high. 
And vroom, off you go and your fear turns into screams as you go round and round on the track. 
But wait, somethings wrong. The cart won't stop. The engineer can't get the lever to work.
You're stuck on this loop-de-loop course that twists and turns you inside out so many times you wonder if you'll ever survive. 
Your chest becomes insanely tight, you want to cry so hard but can't find the tears, and inside, you feel slightly numb. 
That's about the best analogy I can give my friends about what this journey feels like to me.
When my husband and I first started this journey over four years ago, it was exciting. We couldn't wait to start trying for baby.
But now, after loosing Sprinkle and now our Bumble Bee before we even got a chance to know them, it's a new kind of low.
Truly, I wasn't sure how I'd process the news this time.
Being BB was our last embryo in cryopreservation (aka the freezer), my biggest fear was losing him/her and having to let the concept of another round of IVF enter my head.
Now that that fear is a reality, it absolutely feels like my harness snapped my chest and I can't breathe.
No, this feeling won't last forever, we'll mend our broken hearts, pick up the messy pieces and began to build our new path.
But, today, in this moment, I just wish this roller coaster would've finally ended for us.
Friends, family, and community members, I know many don't know what to say, and that's ok.
I don't really know what I'd want you to say anyways.
Just know deep in my heart I do feel your prayers, your love and your tears that I know you're feeling for us. 
Love Always,
Liz