I Am Enough. Meet Andi P, The Woman Behind Nationally Recognized AP Love Designs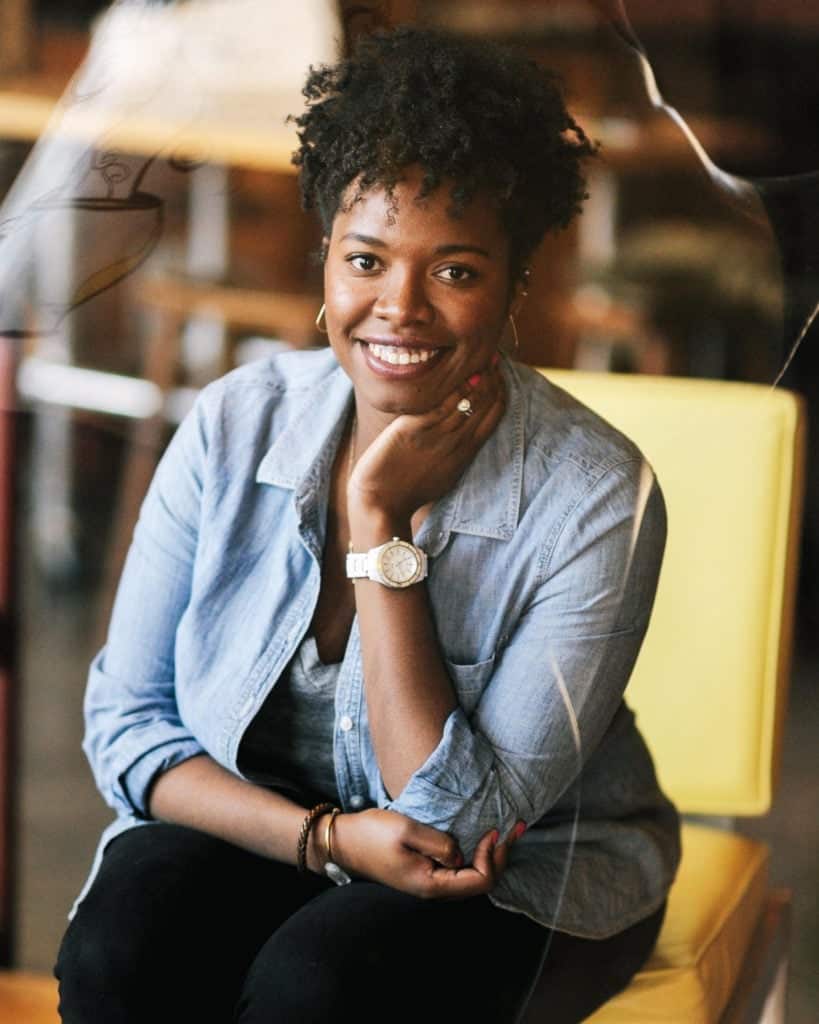 Hello my friends,
Welcome back to another amazing feature here on Warrior Women Wednesday!
Today I'm honored to introduce you to Andi Ploehs, a fellow trying-to-conceive mama and a woman with a heart of gold. I met Andi like I meet most fabulous people these days, on the Internet. A simple direct message conversation blossomed into a email that led to Andi's wish to share her story with us here today.
I am so blessed to have Andi here and admire her bravery and honesty! Also, stay tuned for a coming giveaway because this woman has an amazing line of cards designed for those who are walking in these shoes!
Without further adieu, meet Andi!
Tell your story. What was your fertility diagnosis? Did you have one?
My husband and I have been trying to conceive almost 3 years now, 2 years with the help of a fertility clinic. Let me start by saying we've been diagnosed with unexplained fertility. They can't find anything wrong with neither my husband or myself.
We tried naturally for almost 6 months, and I decided to see a specialist. I took Clomid for a few months and stopped because it gave me horrible side effects. I didn't like the mood swings and I the hot flashes were unbearable. We had our first IUI Dec '15 and were pregnant! For the first time, and with the first IUI, we were beyond shocked. Unfortunately we lost that baby and tried again a couple months later. Our second IUI was also successful but we also lost that child. We took the summer off, and tried again in the fall with our fourth IUI and were pregnant again. We were super excited about this pregnancy because we had made it past our first sonogram and even had it on the fridge.
However one night I started bleeding on the couch and my husband had to rush me to the ER. The bleeding wouldn't stop, and they did an ultrasound. The baby was fine but noticed he was a bit high in my uterus. They scheduled me for an MRI and that following week we had numerous appointments and even heard the heartbeat. It got stronger and stronger each day – it was heartbreaking. After getting one last second, and third opinion they realized they baby was too high in my uterus. They call it a form of angular pregnancy. It's extremely rare, and can be fatal. There was a chance the baby could grow down, but there was also a good chance that it would grow up and I could rupture and die. They knew so little about a case like mine and the risk were far too high. We took a handful of the medical journal cases from the specialist and after a few days decided I would have a D&C.
We were just heartbroken. I've never been so fraigle in my life. 3 losses in 10 months. We've had five IUI's this year and had one chemical pregnancy that we had naturally. I needed a mental and physical break from this journey and after I realized AF was late I took a test and it was positive. Days later when the test started to get a bit lighter we had blood work done and it was confirmed. What a journey.
How many years did you try? Ovulation calendars? IUI? IVF?
We tried naturally 6 months, but have been "trying" 3 years now. I've downloaded every app out there to help track ovulations, I've taken my temperature, anything and everything. 9 IUI's, but the Dr. is now ready to talk IVF.
How has infertility changed you?
Infertility has made me so freakin' sensitive. It drives me crazy. Maybe that's not the nice answer, but it's so true. I've always been a sensitive person, but it's at a whole new level. Seeing babies and pregnant women makes me sad and happy at the same time. Baby showers just aren't good for me. It gives me anxiety that I've never experienced before, and causes me to cry. Not cry because I'm mad, but cry because I too was supposed to experience that joy with my baby. It just makes me sad.
But infertility has also made me strong. I don't usually see it, but after each loss my husband reminded me how strong he thought I was. We've had countless exams, countless shots in my stomach and thighs, endless blood tests and three babies that I housed for weeks but will never see or touch. It takes a strong person to survive those events, and I'm blessed that he reminds me of that.
Infertility has also made me want to raise awareness. It makes me want to help others in a way I've never wanted to before. It makes me want to tell my story to women going through this because I know what it feels like to be alone, and I don't want them to feel the same.
What advice do you have to women with infertility?
I want women to know that it's ok to feel all the feels. Don't let anyone tell you that your feeling aren't valid. If you need to take a break from baby showers then do it. It's so hard for people in any kind of situation to understand what people in mourning are going through because that's what it is. You're mourning, and it took me a while to realize that. And to the people that don't know what to say, just tell them that you love them.
What is your favorite quote to pick you up?
"You are enough"
Favorite Warrior Song?
Wouldn't consider this a warrior song per se, but Lovely Day by Bill Withers is my favorite song. I play this song on our way to each IUI.
Favorite Healthy Recipe That Brings You Comfort?
My husband is a fantastic cook and also happens to be a Pescatarian. He makes the best veggie chili I've ever had. We have it often once the temperature drops. It's so good I don't miss chilli with beef!
Thanks so much Andi for being so brave and sharing your story! If you'd like to connect with Andi, please be sure to stop by her website, Facebook or Instagram and say hello.
Lot's of love and baby dust to you all,
Liz