It's been a ride to say the least, but looking forward to welcoming Baby Shaw soon!  
Sharing the third trimester pregnancy update today with you.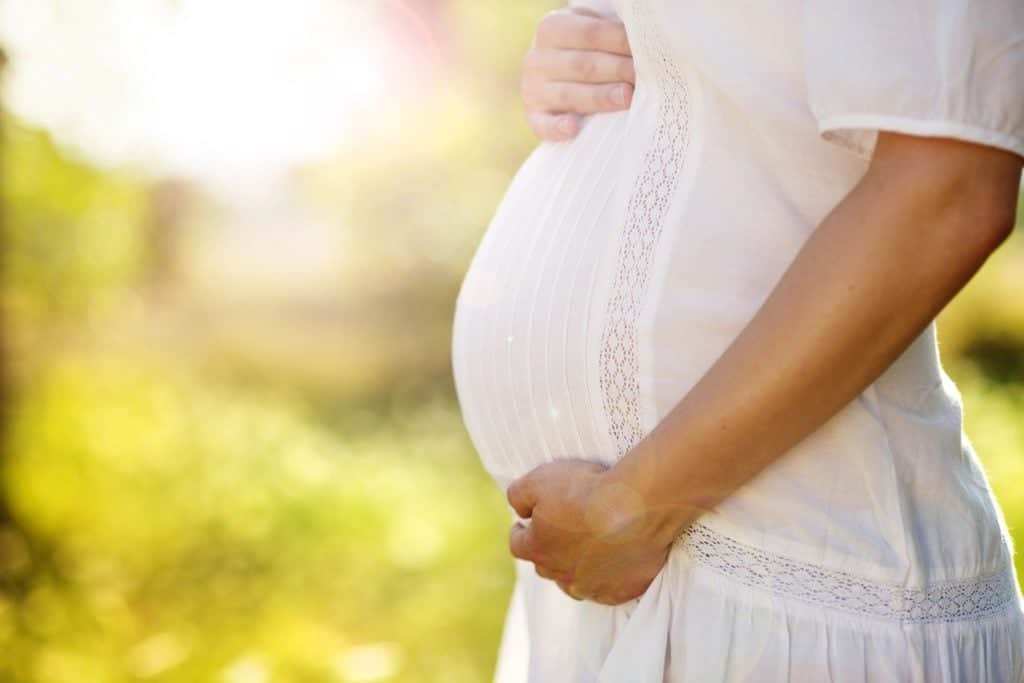 Hello my friends!
I seriously cannot believe Baby Shaw's arrival is just around the corner. Given it's been awhile (the second trimester post here) since I've shared an update, I figured it's prime time now as she's getting close to being done cooking!
Someone,  pinch me please. Am I really going to be a mom?!
If you're reading this and would rather PUNCH ME than pinch me, trust me I get it.
But, if you're new here you may relate more to these posts here and here and find a strange comfort in the fact that it's taken us nearly 5 years to the day to get to this point.
So my friends, without further adieu, here I go!
Third Trimester Pregnancy Update – Baby Shaw, Coming Soon!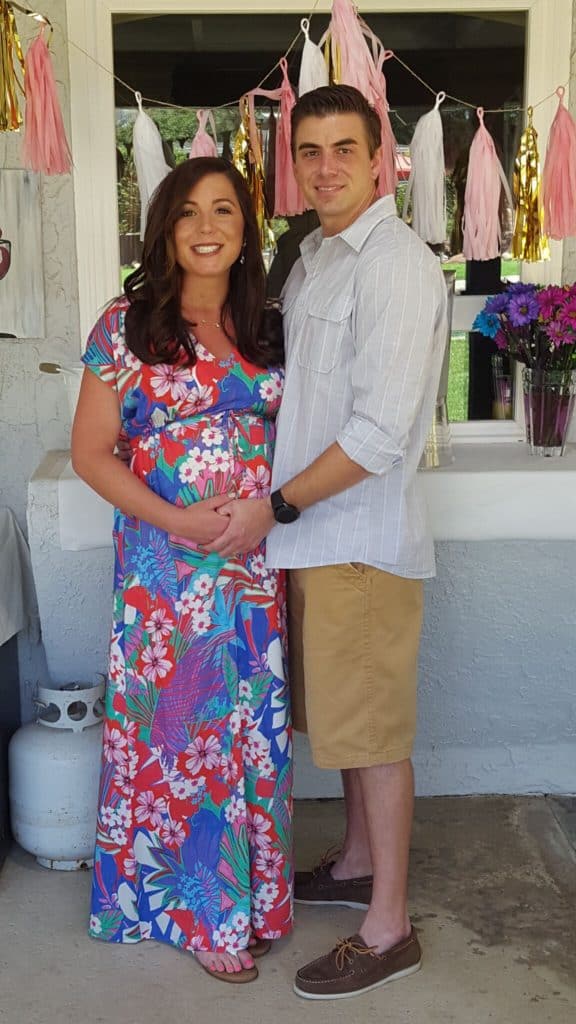 Weeks 21-27
Mind:
Pretty clear and focused! I didn't really get the big boost of energy people talk about in the 20 weeks mark but my drive was still there. I ended up hunkering down and getting some clearer focus in my business strategy which was helpful as I near this new stage of life. I also got to do some more TV  down here which was super fun!
Body:
Any sort of nausea had pretty much come and gone at this point. I was getting pretty significant headaches but then I got some new glasses which helped!
I was worried when I didn't feel her kick much during the early weeks of the second trimester. But, by week 26 I'd say both the husband and I were feeling her move more frequently (especially during her middle of the night dance parties!)
Truth be told during this semester I feel like I started to SUPER show and was gaining quite a bit amount of weight, fast. I wasn't concerned until my doctor made a comment about "typical weight gain" and then the stranger on one of my walks said,  "Due any day now, huh!?" At that point, I got my mind in a bit of a funk.
Social media didn't help to much considering I kept comparing myself to others at their 20-Xth week.
"I should be smaller? Why am I gaining so quick?", etc,  entered my thoughts.
But, I think all women can relate here when I say I told those thoughts to GTFO (get the fu*k out) and continued nourishing my body and baby the way I knew how.
Food:
We went to Seattle on an early baby moon right at week 27 and I was craving salmon which is actually super strange for me! So, we enjoyed a delicious sandwich at Pike's Place, a number of soft pretzels and I rekindled a love for my childhood pastime,  thumb print cookies!
Exercise:
During this trimester I focused a lot on walking and shorter intervals of resistance training. While I did hop on the elliptical a handful of times, I don't have the stamina to do it as long as I used to! I also started a fitness certification course to become a prenatal and postpartum exercise expert that was very helpful to incorporate into my training.
Weeks 28-32
Mind: 
Perhaps this is when my first glimpse of pregnancy brain started to settle in; I swear I started to really forget more these weeks! It wasn't necessary being late on deadlines or anything like that (if you know me I'm still a pretty type A neat freak), but more so asking Wayne a few things multiple times on different days, totally forgetting we had already chatted about that!
Having a baby is also becoming more REAL as she's also becoming much more active. I was able to celebrate with good friends and family down in San Diego this month her arrival and it was so special to see the love that this community has for her and our journey.
Insert,  ALL. THE. FEELS!
Body:
Nausea returned to some degree, but nothing major!
I bought a swimsuit during these weeks and we took our little angel to the beach.  I am in love with this suit and how comfortable and secure I felt, thank you Motherhood Maternity!
Food:
This baby loves Greek food, so I enjoyed multiple Greek chicken pitas and yogurt sauce! But in all honesty,  there's been no late night runs to the local fast food joint or anything like that.
Exercise: 
Slow and steady wins the race! My daily goal of 15K steps is still active and attainable most days. I also have been trying to workout with Wayne every Saturday with a mini HIT routine that has been very helpful for both of us!
Weeks 33-Entering 37/38
**They still aren't quite sure my due date!
Mind:
Holy smokes!!! We're getting close! The reality we will soon be parents is making me VERY emotional. Insert, crying a LOT more frequently and getting a little annoyed with the unsolicited comments.
I know people truly mean well, but the incessant "live it up now" and "be sure your nanny is close by" is getting a little tough to just smile and nod to for both myself and the hubs.
Look, we by no means are saying or thinking parenthood will be easy by any stretch of the imagination, but the sleepless nights, poopy diapers and incessant crying, we'll, we've been longing for that.
Lastly, I'm gearing up for postpartum right now and establishing my treatment team. I'm recognizing I will probably struggle with postpartum anxiety and through talking with close friends and providers it's fairly common in individuals who've been on this path for the time we have.
I will admit, it's not anxiety that I'm worried I won't know how to take care of her or that I'll drop her, but more so that people will try to touch her, hold her or leave me in awkward positions where I'm left saying no and feeling like a b*tch, which as a people person is something very hard to sit with.
But, I'm establishing  my boundaries and have let those close to me know what I need and most importantly, that I think I'm going to want some privacy getting to adjusted to this new role and special little being with the hubs. I'm confident these are normal emotions, but want to be prepared if they spiral into anything to extreme.
Body:
I'm officially a house, but a beautiful house growing a rainbow!  I thought the end of the world would  happen if I ever surpassed my husband in weight and guess what,  WTF cares! I'm officially heavier than my husband but healthy, active and happy.
I've been experiencing more sharp pains throughout my groin which I'm told is super common. But,  no other really strange crazy pains.
We had our last ultrasound and baby is facing downwards and already locked and loaded and ready to go! Looks like we may be officially on baby watch now. Yippee!!
Food: 
It's been very challenging these past few weeks honoring my hunger and fullness cues. What's been helping me is recognizing that when my eyes are bigger than my stomach I immediately feel sick, so keeping that in mind is helping me be more mindful in the choices I make.
Exercise:
Get those steps in! Seriously, I love walking and other than some strength training (usually 2 times per week) and one HIT workout with Wayne, walking is my jam. My neighbors are now officially on baby watch and will surely know when I'm at the hospital due to the absence of my daily walks!
Given I'm not quite sure what the next few weeks will look like, I promise to share updates with you as I find the new work-life balance.
And, I have a fabulous intern starting with me this fall and we can't wait to share with you the new resources I have in store…  stay tuned!
Thank you so much for sharing this journey with me, I can't wait for you to meet our little rainbow!
All my love (and baby dust),
Liz XOXO