Feel the Feels – Stages of Infertility Grief Update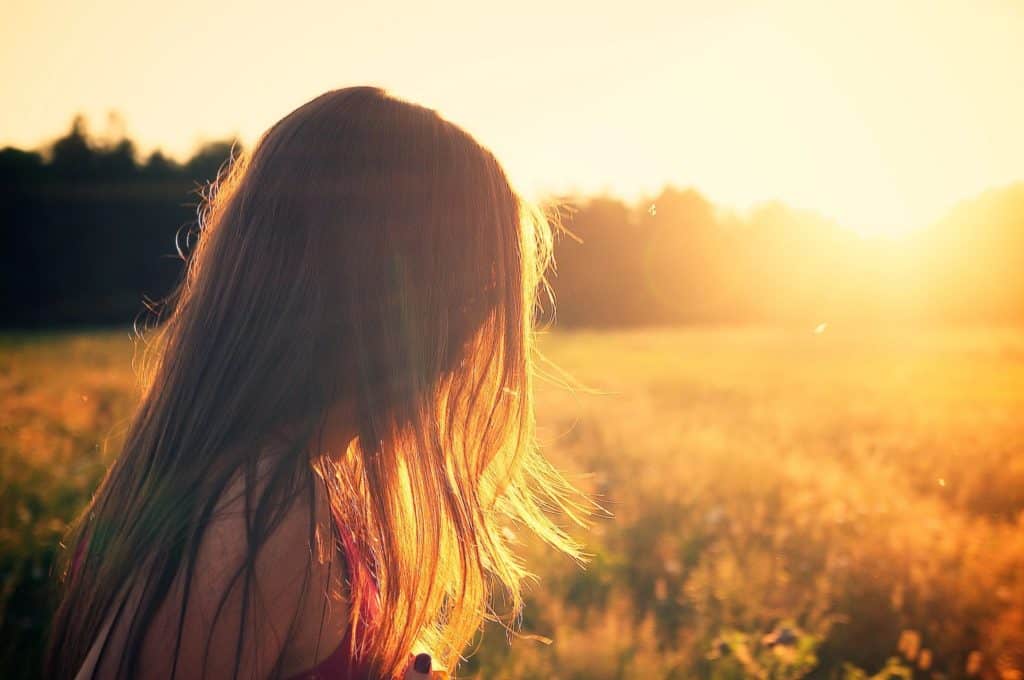 Hey there lovely,
It's Friday night and we're in Vegas, baby! What do you think we're up to?
Well, given we're still empty nesters, you'd think we'd be getting ready for a night on the town. Slipping on that little black dress (LBD) with the bright pink pumps, ready to conquer whatever the night had in store.
Now, reality, it's 648 PM and we've just eaten dinner.
It's time to drop the husbands off at Monster Jam (yes, that's a real thing) and throw caution to the wind as us ladies put "Outlet Malls" in the Google Maps app!
Truth be told, there was a time in my life were I would have gladly put on that LBD for a night of booty shaking, waving my hands in the air as we danced to "All the Single Ladies".
But, the thought of partying until the wee morning actually makes me tired just thinking about it. 
So, outlet shopping #forthewin!
How does this even relate to infertility and those stages of grief?
Hang tight friend, I'll get there now.
I'm not a huge shopper, I've never been. I take more of the "grocery store" approach at the mall, I make my mental list and quickly cross all the items off of it.
This trip I had three things I was on the hunt for: running shoes, a turkey baster and a present for a friend.
In no time flat the first two were off the list! Bam, this is going to be a breeze.
Now, that present. I was looking for an outfit for a good friend who's just found out she's expecting her first.
This woman is a true Warrior Woman. She's been through her fair share of bumps on her road to her rainbow baby and I just could't be more excited for her.
I wanted to get her a little dress since she mentioned she was just at that stage where she was starting to show. Everybody likes a new outfit, right?
Well, as we walked past the "Motherhood Maternity" store, I could see my mom's face get nervous.
How was Liz going to react, is she okay? Should I give her a hug?
Though I'm definitely projecting these thoughts for her, I could tell she and her friend we're totally stumped when I said, "hold up guys, I want to pop in here and take a look."
A look of astonishment enveloped their faces!
I quickly explained what I was looking for and they patiently waited in the corner as I searched the racks.
It was evident on my face and from my body language that I was completely content in that shop. I didn't feel jealously, I didn't feel anger; but rather peace, joy, and happiness.
Sure, had this been two months ago after we found out Sprinkle didn't take I'd likely not have ventured into the store. 
But, I'm at a great place in my grieving as far as being positive and truly happy for those women out there expecting their little munchkins.
On the other hand, I recognized later in the weekend that I'm not yet through the grief of feeling like a dead weight. 
Just what do I mean by that?
As I mentioned here and here, the reason we have yet to be able to carry a child is "my fault".
Yes, yes, I know.
Infertility is no ones fault, it's not something anyone asks for and I know my husband would never think this (and he'd probably be upset for me even writing this feeing down).
But, I know I'm not alone out there feeling like this. 
Now, just what was my trigger point that set the stage for this grief?
Well, we were wandering around the Monster Jam staging area Saturday afternoon so the hubs could get a closer look at the trucks (he swears it's the engineering, got to love my farm boy!)
As we walked from tent to tent, there was a plethora of fathers with their little sons and daughters, beaming with excitement. I smiled the friendly smile as I caught eyes with a dad, tirelessly trying to ignore those tiny little needles I could feel puncturing my gut yet again.
I grew sad.
Sad because I was the reason my hubs was't there with our little tyke.
Sad because I wanted to flash forward time so he could have his little parter in crime to tell all about the hydraulics, while waiting patiently to get the frozen banana on a stick covered in chocolate and nuts so they could tell mommy they ate fruit too!
As we continued to walk, I didn't have to say anything, I knew my hubs felt the same way.
He longed for what I longed for.
 We wrapped up the park, enjoying the moment together, the crowd and embracing the weekend for what it was: a childhood dream come true for my better half.
It's nearly 8am Sunday and we're heading back to real life now.
I know these feelings will come and go, and frankly, I'm starting to realize that likely this stage of grief won't pass until we do fill that empty nest.
But, I know that's okay. It's okay to feel the feels, it's okay to be me.
I know if I let the feeling sit, move through it and get on with the day, I will be able to embrace the joy and positivity that is around me!
So, as you sit on your own journey, I encourage you to feel your feels. It's amazing the growth you'll start to see in your own journey too.
Hugs and baby dust to you!
Liz