Vegan Savory Squash Stew…
Things are about to be taken to a whole new level on the blog today!
But first, do you like stew?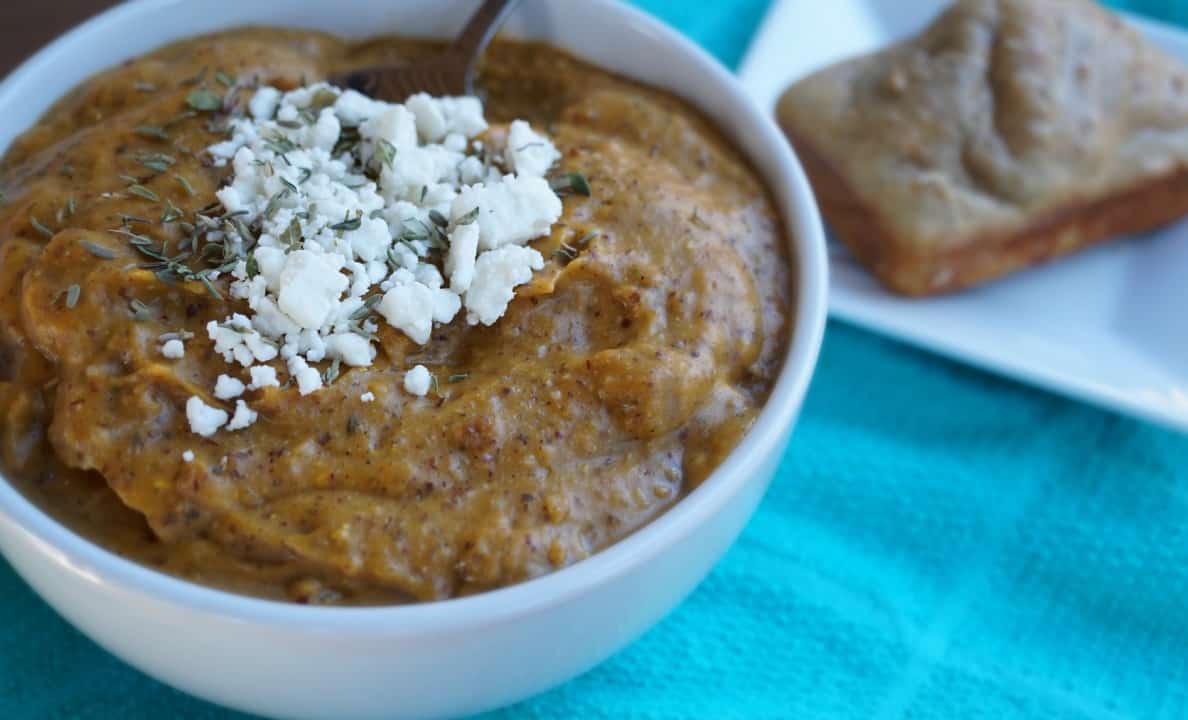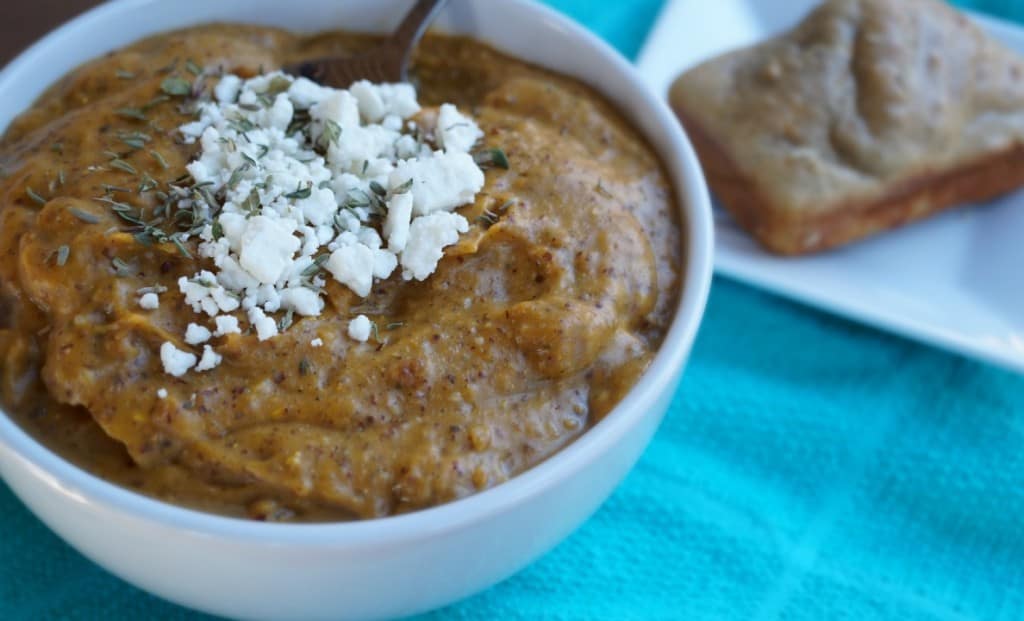 If your answer is yes, then step right up, this recipes for you. It will please every diet type and is free of the top 8 allergens, plus it's gluten free and vegan too!
Finally fall is here in San Diego. I can actually wrap my warm cozy blanket around me as I sip my coffee in the morning or unwind at night while Pinteresting on the couch. I think the thing I'm most excited about is that I'm ready for soups and stews now. When it's hot, all I crave are salads and flatbreads. When it's cold, I want that satisfying fall stew that makes me feel all fuzzy inside.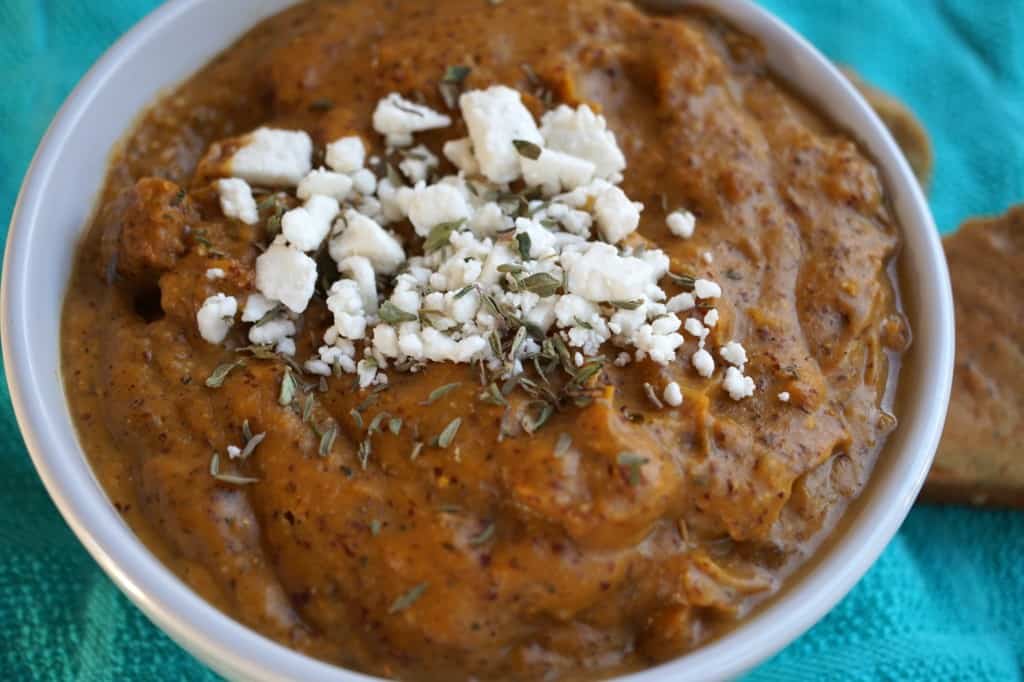 I've seen all my blogging buddies posting delicious recipes like this Ginger Apple Butternut Squash Soup and thought heck, let's whip out that immersion blender and see what I can create. With a delicata squash in one hand, kambucha in the other and sweet potato on my cutting board, I knew something magical was about to happen.
Though I must admit, I've never cooked with these squashes before, I knew they couldn't be bad! I mean come on, winter squashes are not only nutrient powerhouses and chock full of vitamin A and C, but also have this subtle buttery sweet flavor that cannot be mimicked by the summer varieties.
Using a few herbs and spices, I created this thick, stick to your ribs stew. Now, you can definitely amp the protein up if you'd like and add some ground turkey or textured vegetable protein (TVP-remember from that Chili recipe) to keep it vegan. But, don't worry if you like it as is! The sprouted red rice used in this has over 5 grams of protein per serving, making this recipe come in at over 10 grams of protein per bowl. Serve it up with a side salad topped with crunchy garbanzo beans and a Onion & Beer Biscuit and you've got yourself a killer "you pick two combo" for less than half the price and calories of your local cafe.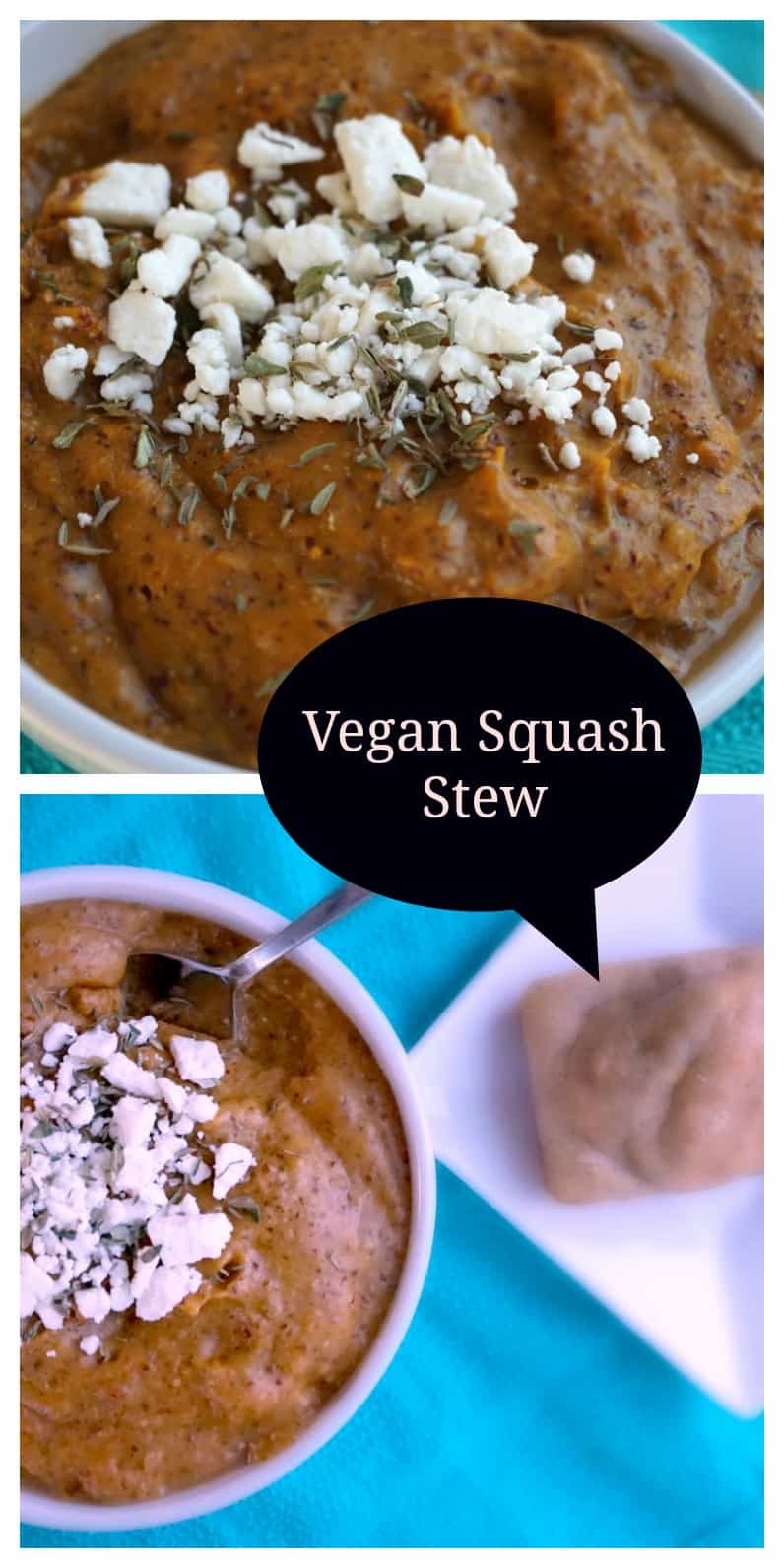 Plus, with Thanksgiving right around the corner, this makes for an excellent twist on a side. As we've heard time and time again, having a small salad or soup before a meal helps keep our hunger at bay. Perhaps whipping this up will help with portion control on the big day, something all guests will thank you for come January 2016.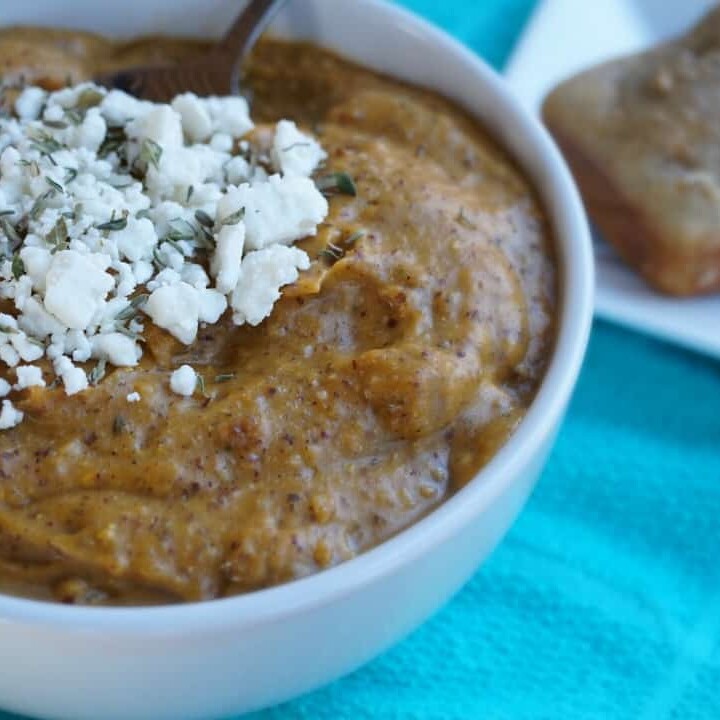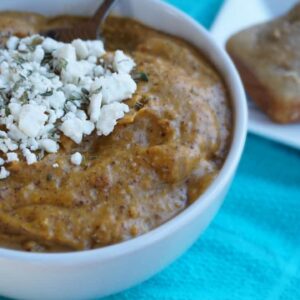 Vegan Savory Squash Stew
Comfort in a bowl! Serve this with your favorite bread for a cozy meal in.
Print
Share by Email
Ingredients
2

tablespoons

canola oil

1

medium red kabocha squash

roasted

1

medium delicata squash

roasted

1

large sweet potato

8-10 oz, roasted

2

cup

vegetable broth

1

tablespoon

thyme

dried

1

tablespoon

garlic powder

1

teaspoon

black pepper

1 1/2

cups

cooked brown rice
Instructions
Precook rice and set aside.

Roast squashes and sweet potato at 425 degrees F for 55 minutes in oven. Set aside and let cool. (Note-keep the skin on the squashes and sweet potato and discard the inner seeds before roasting.)

In a large stove top pot, add the canola oil and set to low heat.

Once the kabocha squash has cooled, scoop out the flesh and add to the stove top pot. Discard peel.

Add the entire delicata squash and sweet potato, skin on, to the pot.

Add the vegetable broth and set to simmer. Add the spices in.

Using your immersion blender, blend the squashes and broth together until uniform consistency achieved.

Remove from heat and serve up with a delicious slice of bread and top with seeds, thyme and/or cheese. It all depends on your audience and what diet types you have dining with you!

Enjoy!
Nutrition
Calories:
228
kcal
|
Carbohydrates:
45
g
|
Protein:
7
g
|
Fat:
4
g
|
Saturated Fat:
1
g
|
Sodium:
260
mg
|
Potassium:
832
mg
|
Fiber:
6
g
|
Sugar:
6
g
|
Vitamin A:
6486
IU
|
Vitamin C:
23
mg
|
Calcium:
66
mg
|
Iron:
2
mg