Sriracha Sesame Udon Noodles with Ground Turkey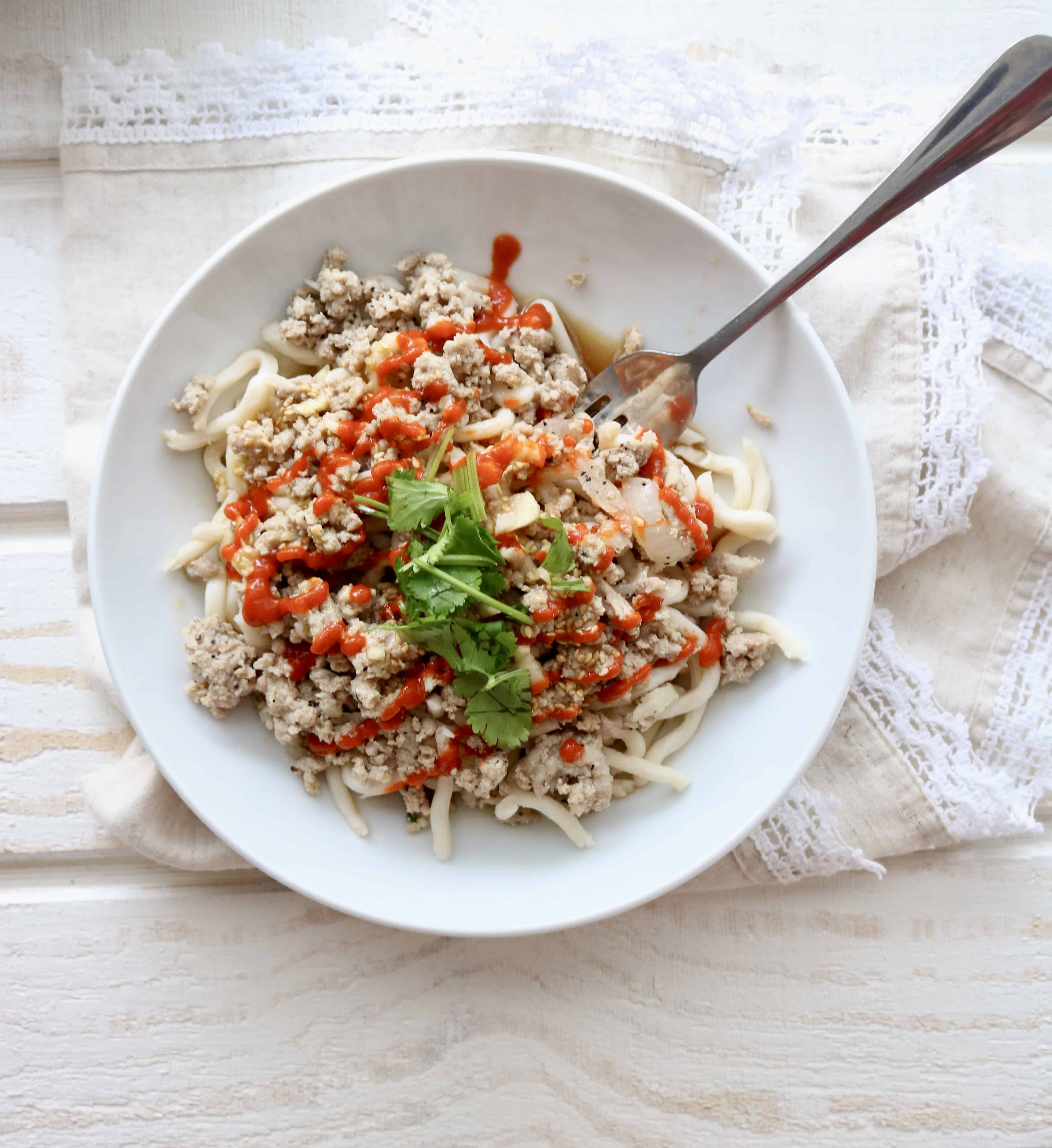 It's not a secret, you all know I LOVE quick meals and hate food waste!
Remember my post last week of 20 ten minute ideas?!
Well, ladies and gents, this beauty is keeping both those trends going!
Enter – Sriracha Sesame Udon Noodles with Ground Turkey!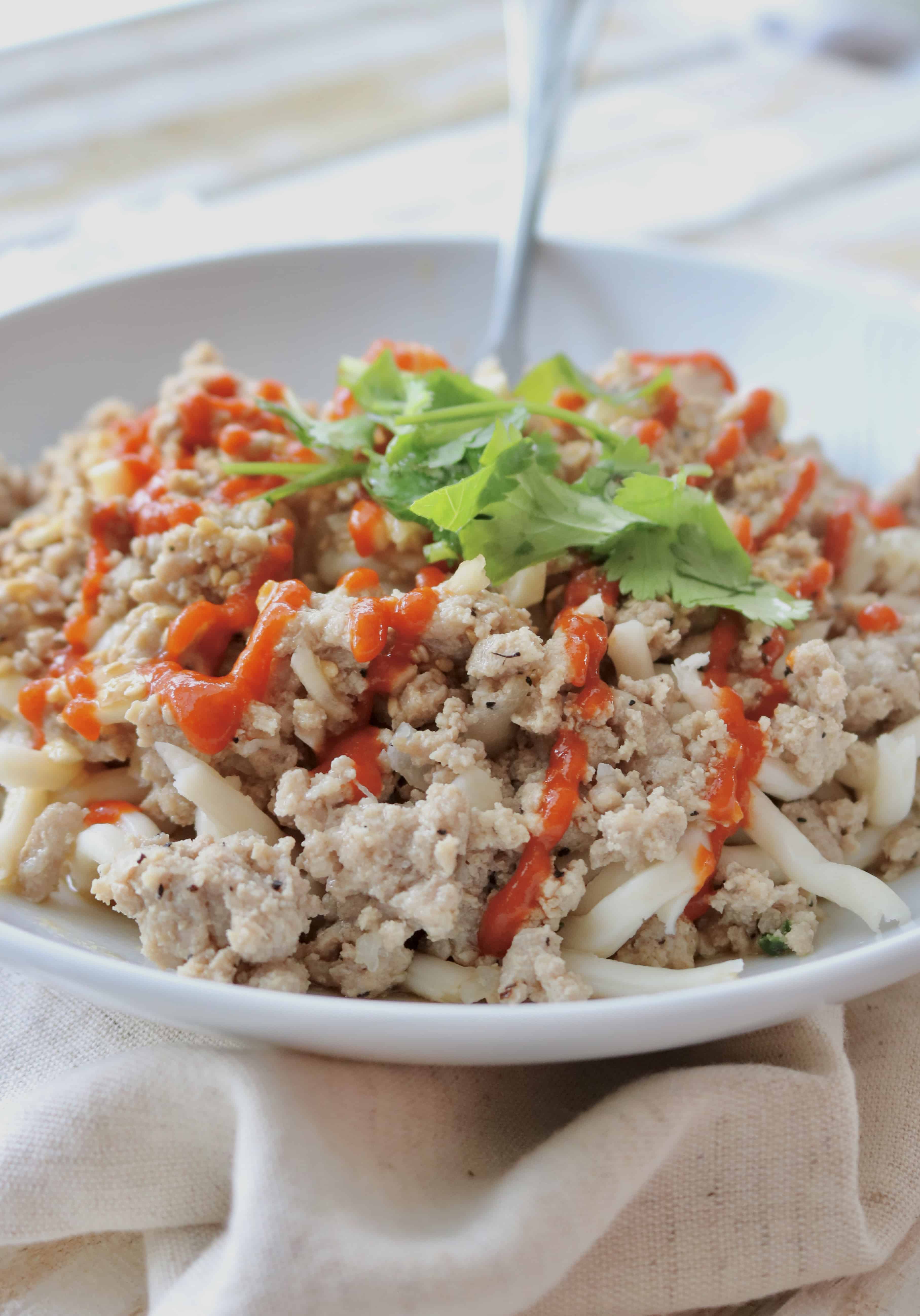 I love this recipe (and I think you will too) because truly you can make it with WHATEVER you have on hand!
Out of ground turkey? Or, perhaps are you vegetarian?
Don't sweat it!
Add in shrimp or a tofu or really, whatever protein of choice, the possibilities are endless!
And, to that point, this recipe fits in perfectly with the theme of "Spring Cleaning Your Kitchen!"
I realized that Mr. CEO has had his fair share of my Quinoa Salad in his lunch this past month so wanted to spice up his routine! When I opened my freezer, I found a package of udon noodles and ground turkey. So, like I said, really the possibilities are endless to this combination based on what you have on hand.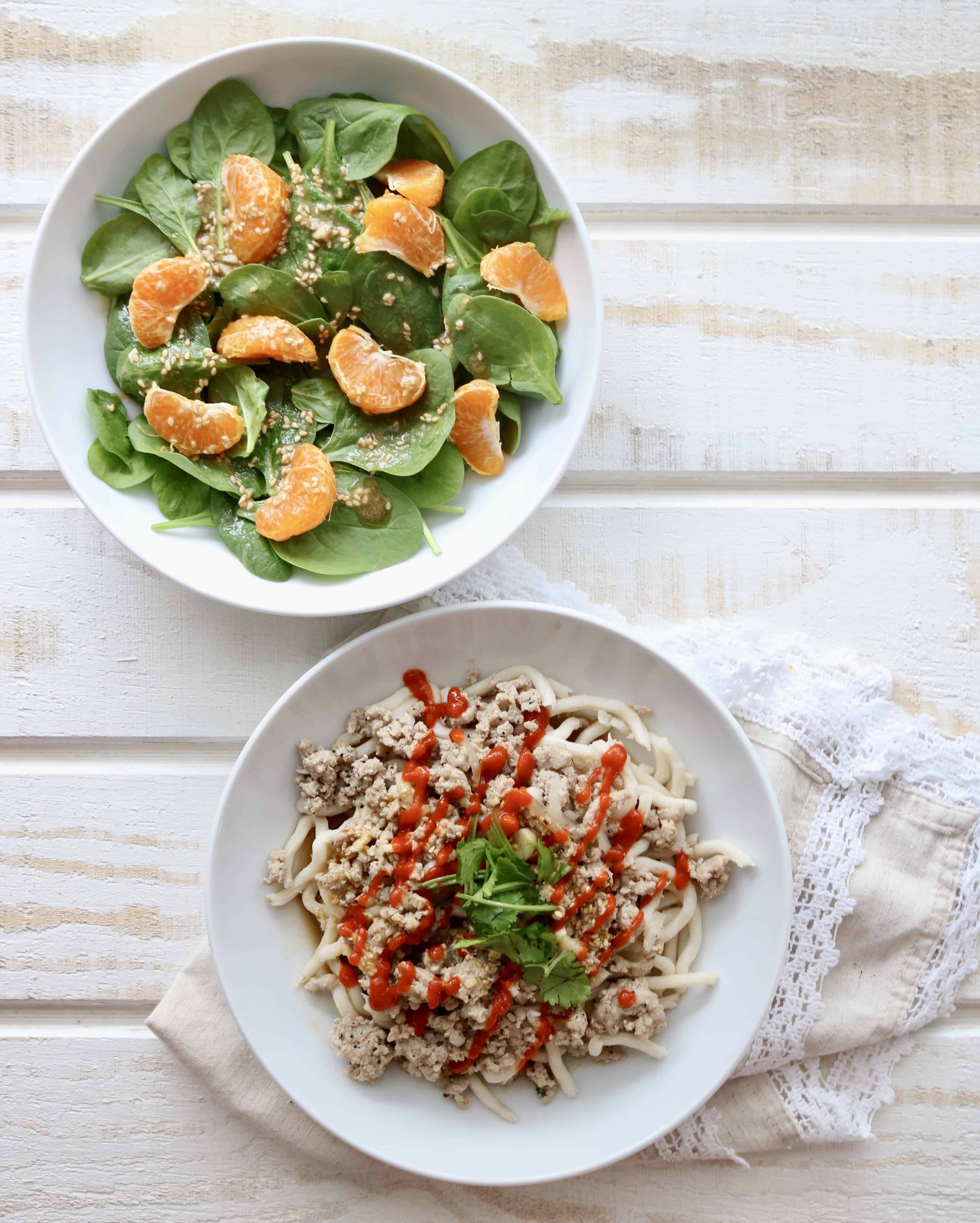 Have brown rice? Spaghetti noodles? Use those instead! Try not to run to the store, I promise, with a little bit of the #shawsimpleswap action, you can make a beautiful meal in minutes.
And, a double bonus, I had leftovers from the Sweet and Spicy Sesame Dressing so used that as a sauce here too! Again, recycle, reuse and reduce (that food waste!).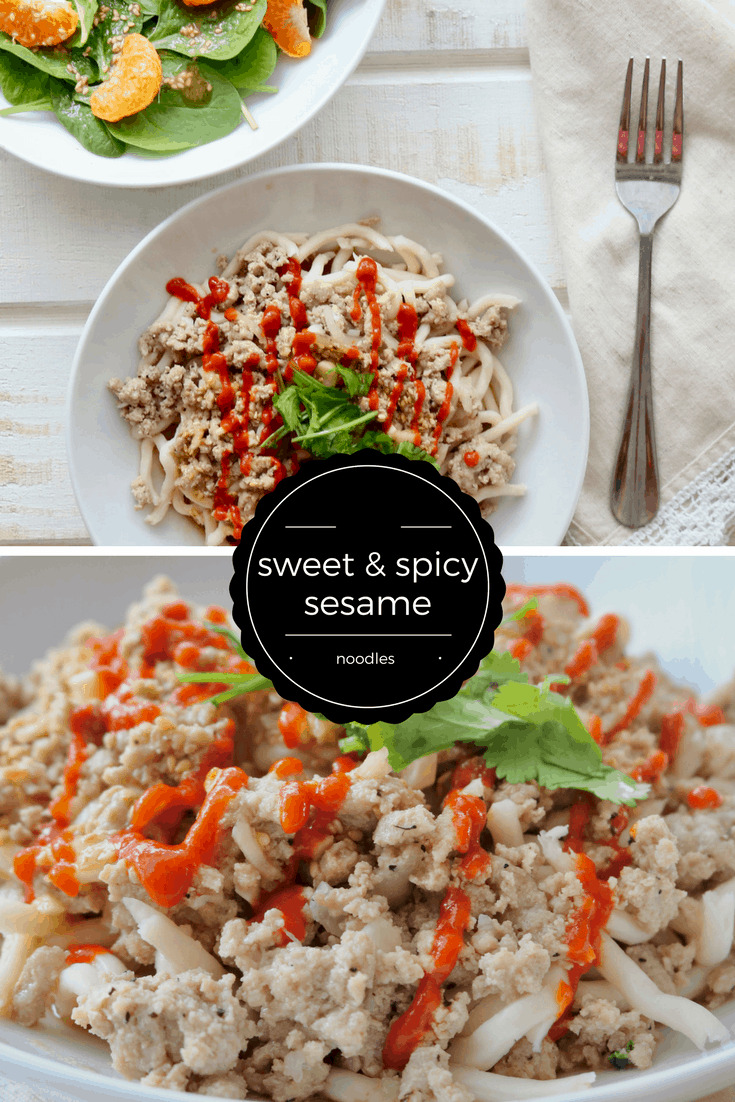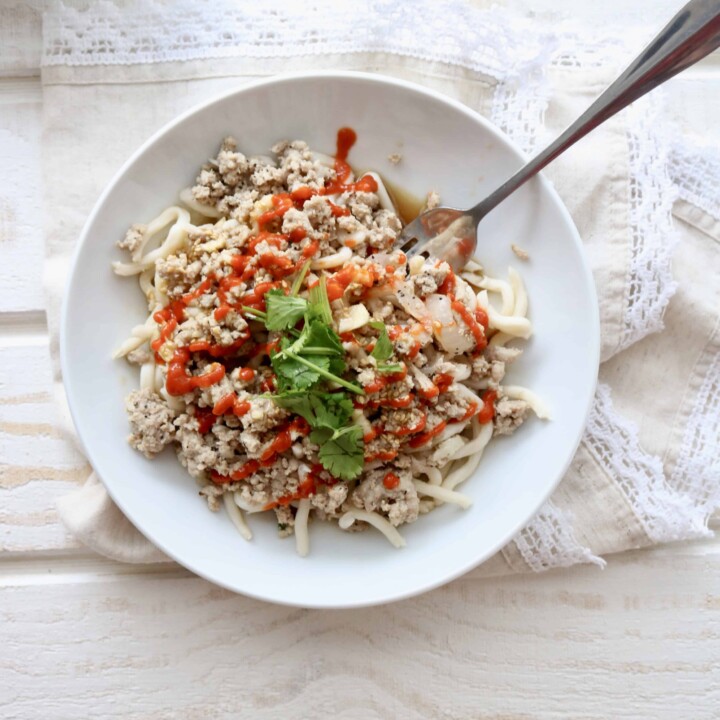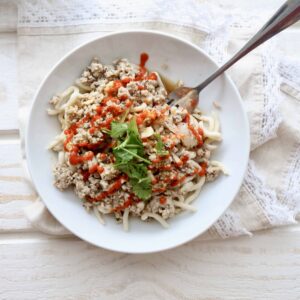 Sriracha Sesame Udon Noodles with Ground Turkey
Sriracha Sesame Udon Noodles with Ground Turkey - The perfect meal in minutes to whip up in no time flat!
Print
Share by Email
Instructions
In a medium sauce pan, combine cooked udon noodles with ground turkey. Stir together while adding in the Sweet & Spicy Sesame Dressing.

Cook for 5 minutes over low to medium heat.

Remove from heat and divide into 2 portions. Garnish with cilantro and serve!
Notes
Add in those veggies, too! If you have frozen broccoli or the like, make sure to put them in!
Nutrition
Calories:
470
kcal
|
Carbohydrates:
42
g
|
Protein:
36
g
|
Fat:
17
g
|
Saturated Fat:
2
g
|
Cholesterol:
62
mg
|
Sodium:
1083
mg
|
Potassium:
383
mg
|
Fiber:
3
g
|
Sugar:
8
g
|
Vitamin A:
30
IU
|
Calcium:
6
mg
|
Iron:
1.1
mg