Panzanella Salad with Heirloom Tomatoes – Simple, Fast & Easy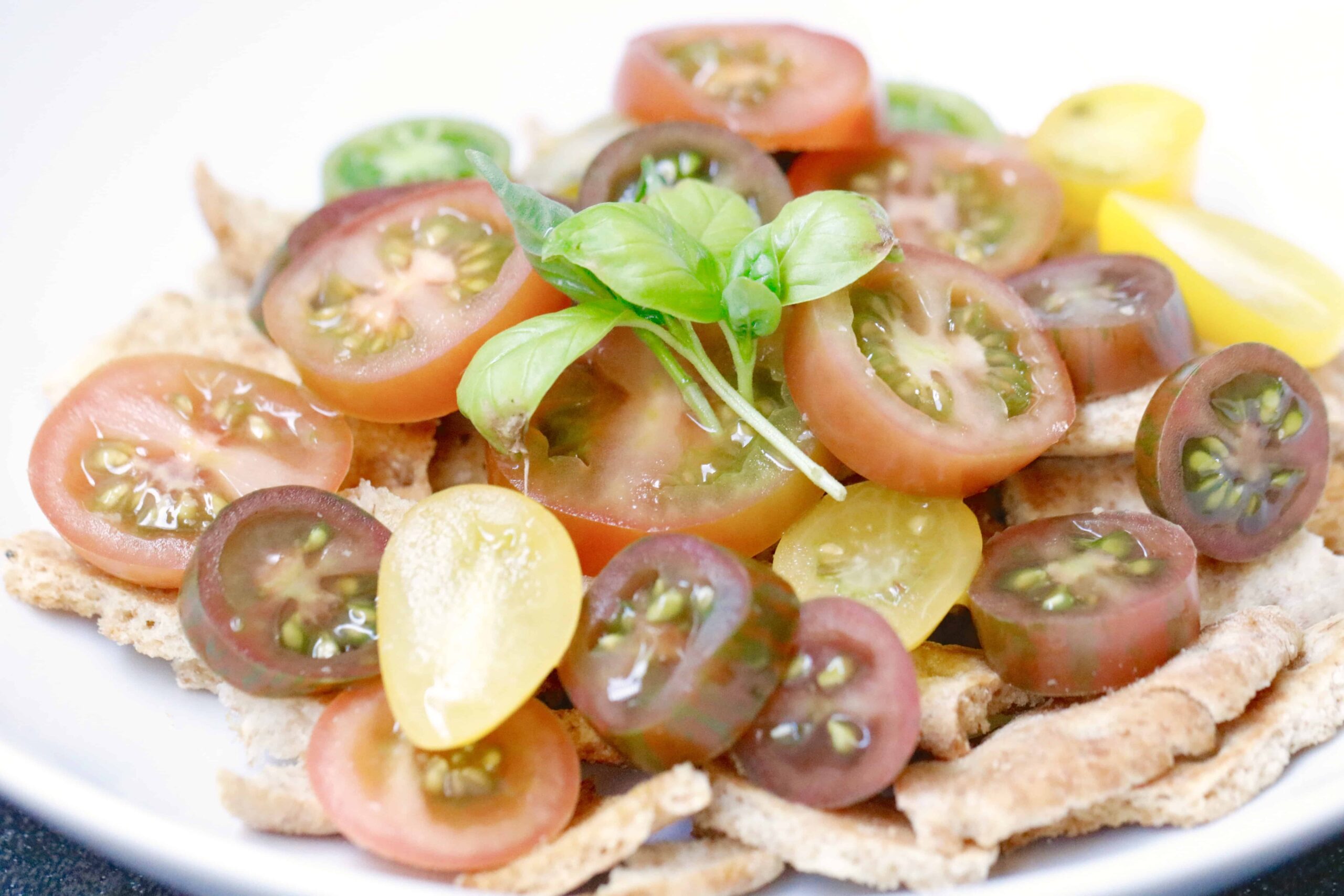 Friends, I love pretty food!
I know, I know, I just said that last week with our pineapple post.
But, I'm not kidding.
Fresh, flavorful, fun food like this Panzanella Salad just makes me happy.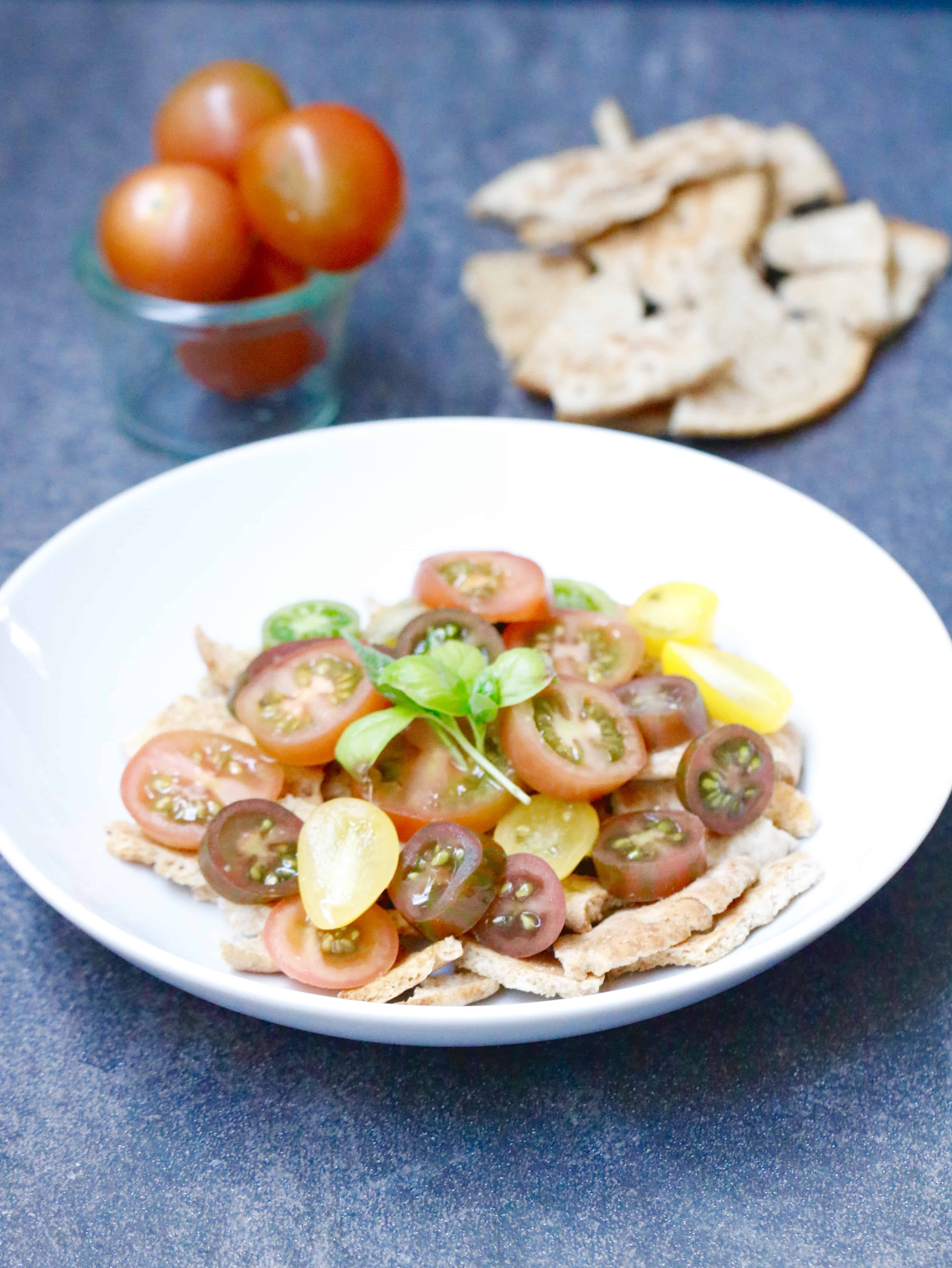 First off, I got those heirloom tomatoes on a killer sale which always makes me giddy.
Second, I used some stale bread thins that were a little past their prime to make thick, bagel crisps-eque sort of crunchy goodness.
Third, I didn't have to run to the store!
So, as you can see, this salad is something you can surely make with most of the ingredients you'll likely have on hand.
Plus, did you know tomatoes are filled with lycopene? 
Yep, an important antioxidant that helps keep you healthy and alive, pretty cool right?
Join the fun and whip up this Panzanella Salad and I promise, you'll thank me later!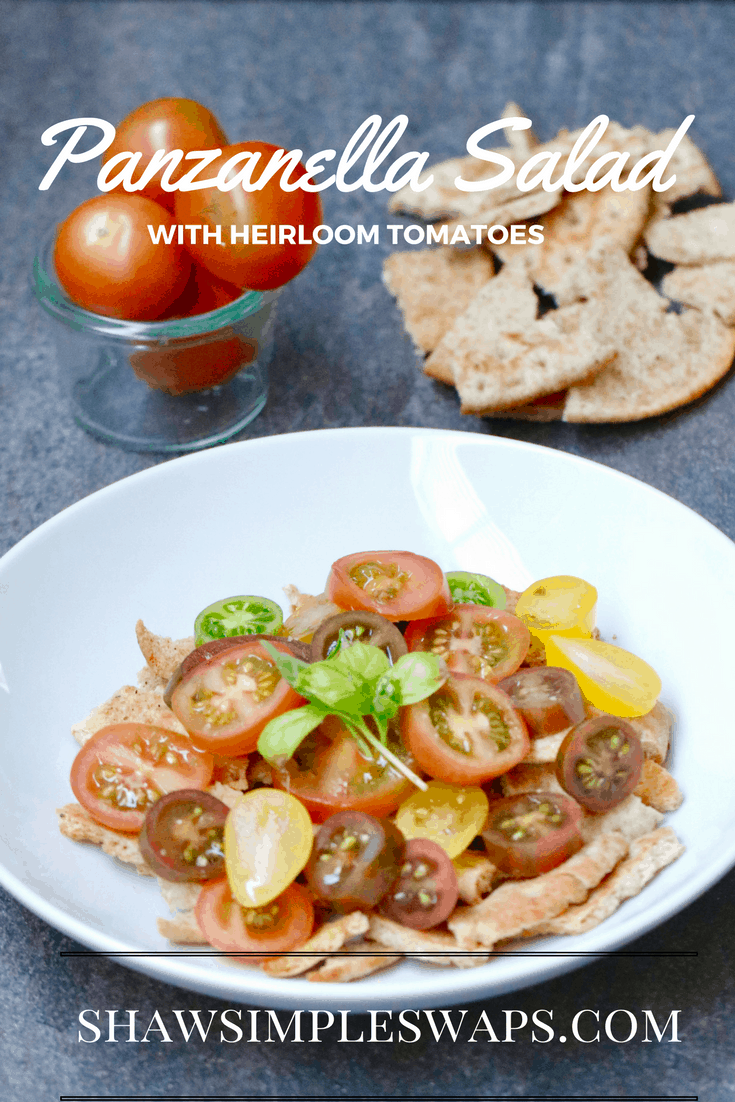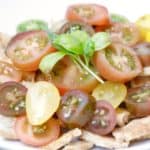 Panzanella Salad with Heirloom Tomatoes
Panzanella Salad with Heirloom Tomatoes - Simple, Fast & Easy @shawsimpleswaps
Ingredients
4

bread thins

1

tablespoon

olive oil

1/4

teaspoon

Italian seasoning

2

cups

sliced heirloom tomatoes

2

teaspoons

olive oil

divided

4

teaspoons

balsamic vinegar

divided

salt/pepper to tast
Instructions
Preheat oven to 375*F.

Spray a baking sheet with cooking spray, lay thins in two rows.

Lightly brush each thin with olive oil. Sprinkle Italian seasoning over the top.

Bake for 5 minutes per side.

Remove and let cool.

Tear bread thins apart into small chunks.

Evenly distribute portion of bread thins on the bottom of two bowls.

Top with 1 cup each of sliced heirloom tomatoes.

Drizzle 1 teaspoon of olive oil and 2 teaspoons of balsamic vinegar over the top.

Sprinkle with salt and pepper, garnish with basil.

Enjoy!
PS- This pairs perfectly with the Goat Cheese & Beet Pizza as well as the Grilled Chicken Breasts, #justsaying !!!