Dive into my latest great read ~ Nourish Your Namaste, By Kara Lydon, RD, LDN, RYT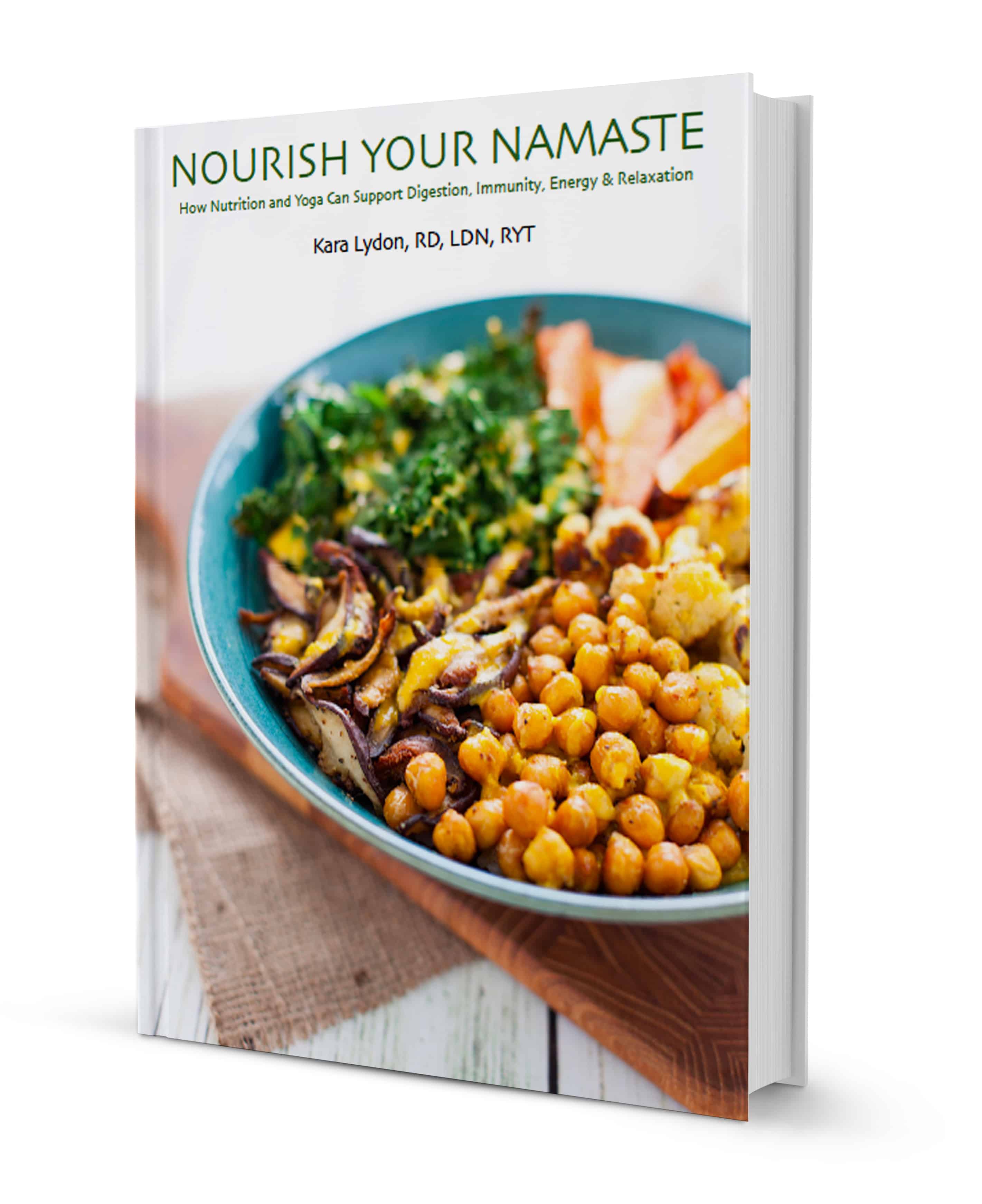 Why H-E-L-L-O Monday! You snuck up on me! I've been off traveling and am definitely in need of a reset to get my body and mind back on track this week. Anyone else in the same boat?
Well, we are BOTH in luck! Enter my latest read, Nourish Your Namaste!
Written by my colleague and friend, Kara Lydon, this book takes an innovative look at the relationship amongst nutrition and the practice of yoga. Kara is a Registered Dietitian Nutritionist as well as Registered Yoga Teacher, which in my opinion, makes her the perfect practitioner to write such a unique book!
Kara does a wonderful job demonstrating the yoga poses that coincide with each specific nutrition focus she discusses. The thing I love most about her book is that the simple movements are poses you can do from the comfort of your own home. No instructor required, no need to feel embarrassed or awkward in a class with other yogis, just you, your mat (or towel) and the floor. Total bliss!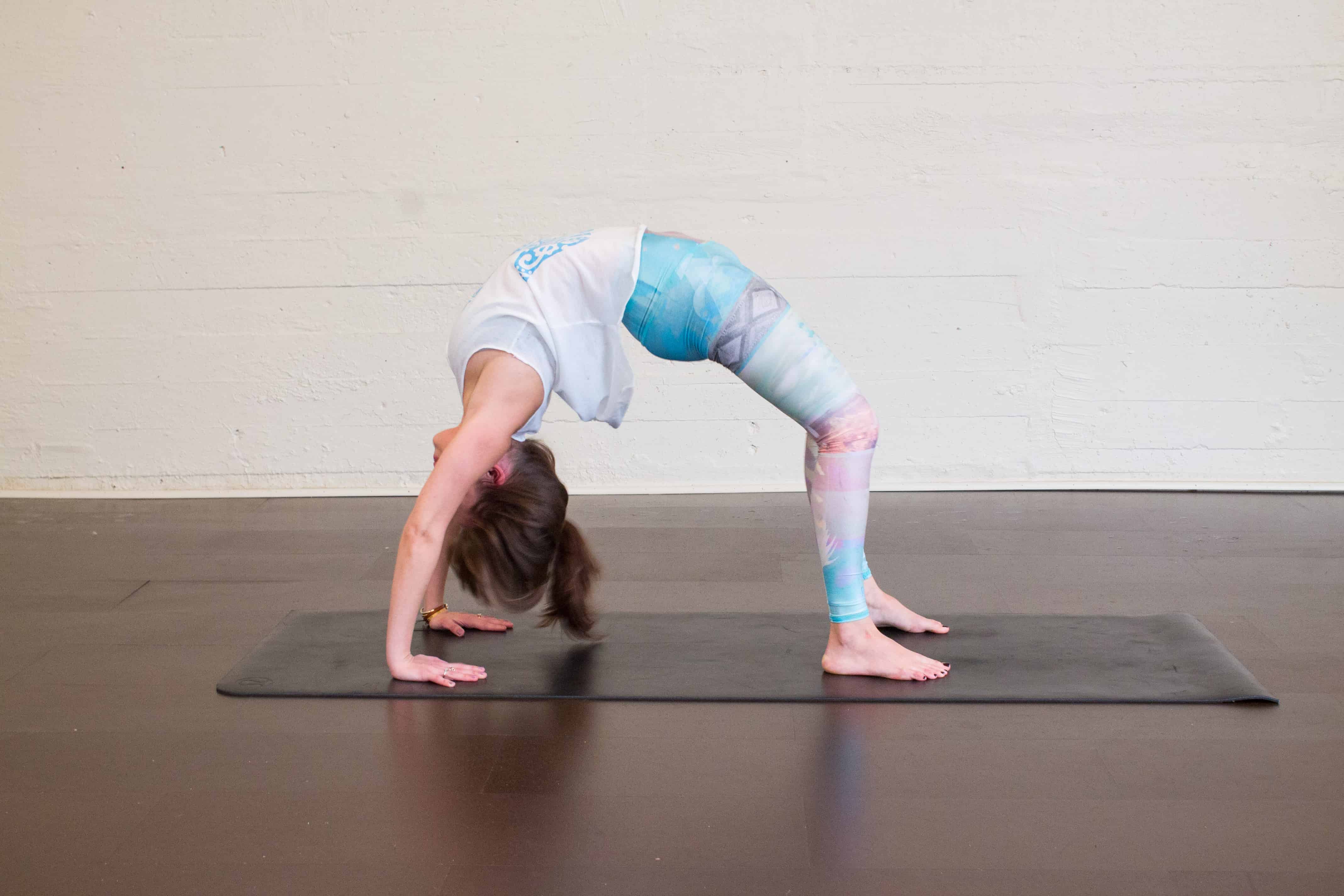 Another great part about Kara's book is that she takes a look at the top foods that help "nourish" your digestion, immunity, energy and relaxation. Though I am often referred to in my family as the "queen of fiber", I am always learning ways I can really help promote gut health and my improve digestion, something I've struggled with for years.
Kara's book has inspired me to use ingredients deemed digestion enhancing, like white beans, miso, ginger and brown rice. Though I've got that Summer Garden Paella that's a mix of a few of Kara's highlighted digestion enhancing foods, I'm definitely going to whip up those mouthwatering Kimichi Huevos Rancheros!
Nourish Your Namaste also has a great recipe index that concludes each chapter, highlighting beautiful culinary creations that unite the nutritious foods to enhance your energy, digestion, immunity, as well as promoting relaxation. I mean just look at this Immunity Boosting Buddha Bowl! Who's ready to grab a fork and dive in with me?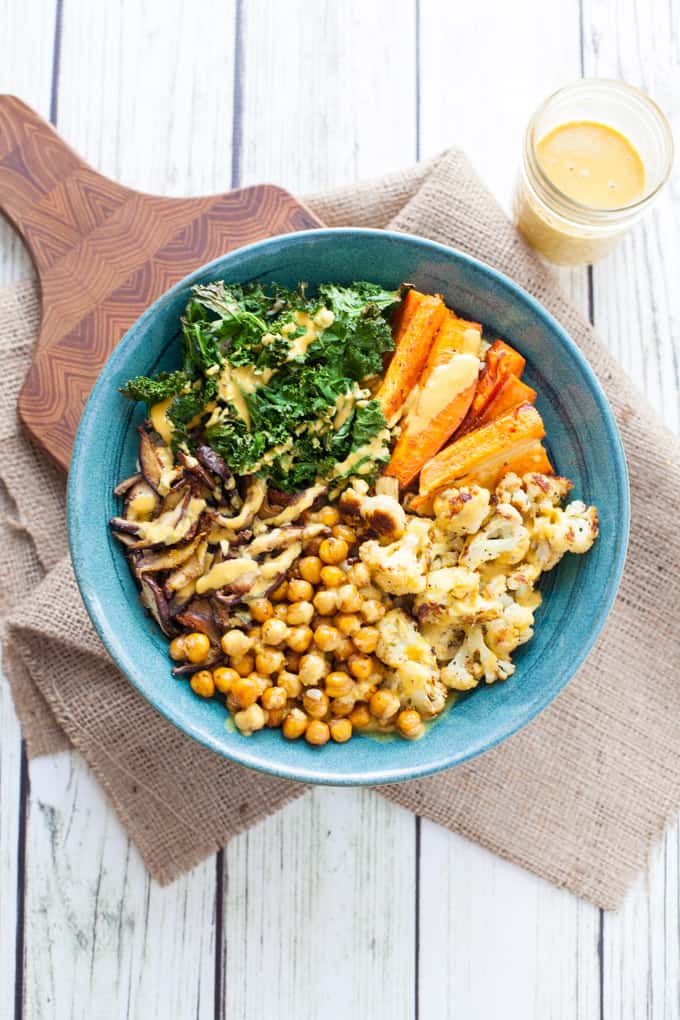 If you're interested in Kara's book, check out her ebook and various packages here; and join me as we all begin to "Nourish Our Namaste"!
Disclosure: I received a free copy of Nourish Your Namaste to read. I was not compensated for this post or my time to review. I am an advocate of holistic health and always strive to present my readers ways to enhance their wellbeing, too!