Fertility Feature: Meet Alex Caspero Lenz of Delish Knowledge + grab her recipe for these amazing Vegan Stuffed Sweet Potatoes!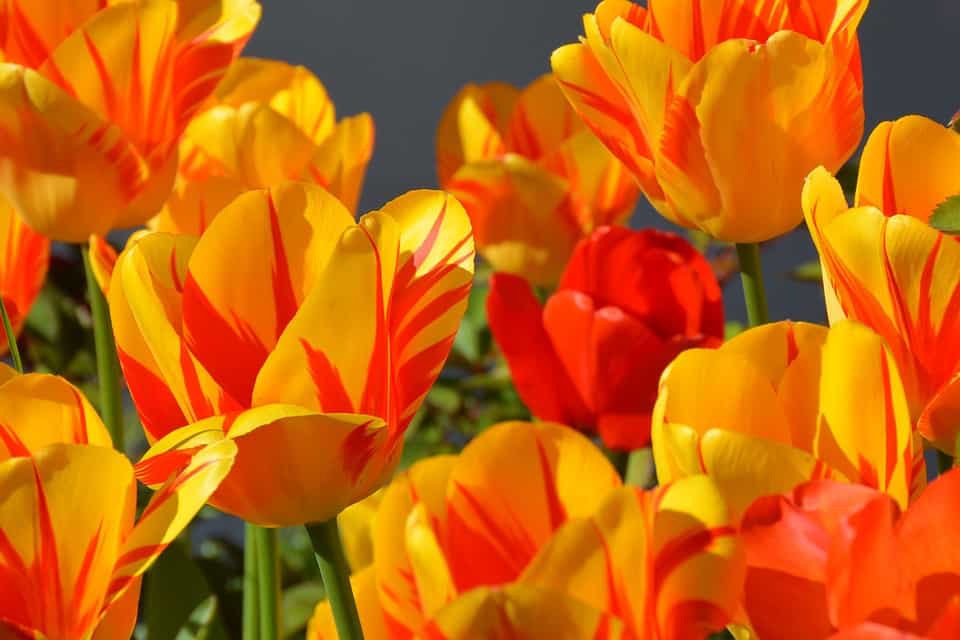 Today Sara and I are honored to introduce a dear friend and colleague of ours, Alex Caspero Lenz. I met Alex a few years back at the annual food and nutrition conference and we've been close ever since. She's one of those people who see's the joy in everything, hence why she's built an empire on healthy weight and recently launched a Joyful Eating Program.
Without further adieu, meet Alex Caspero Lenz, MA, RD, CLT, RYT!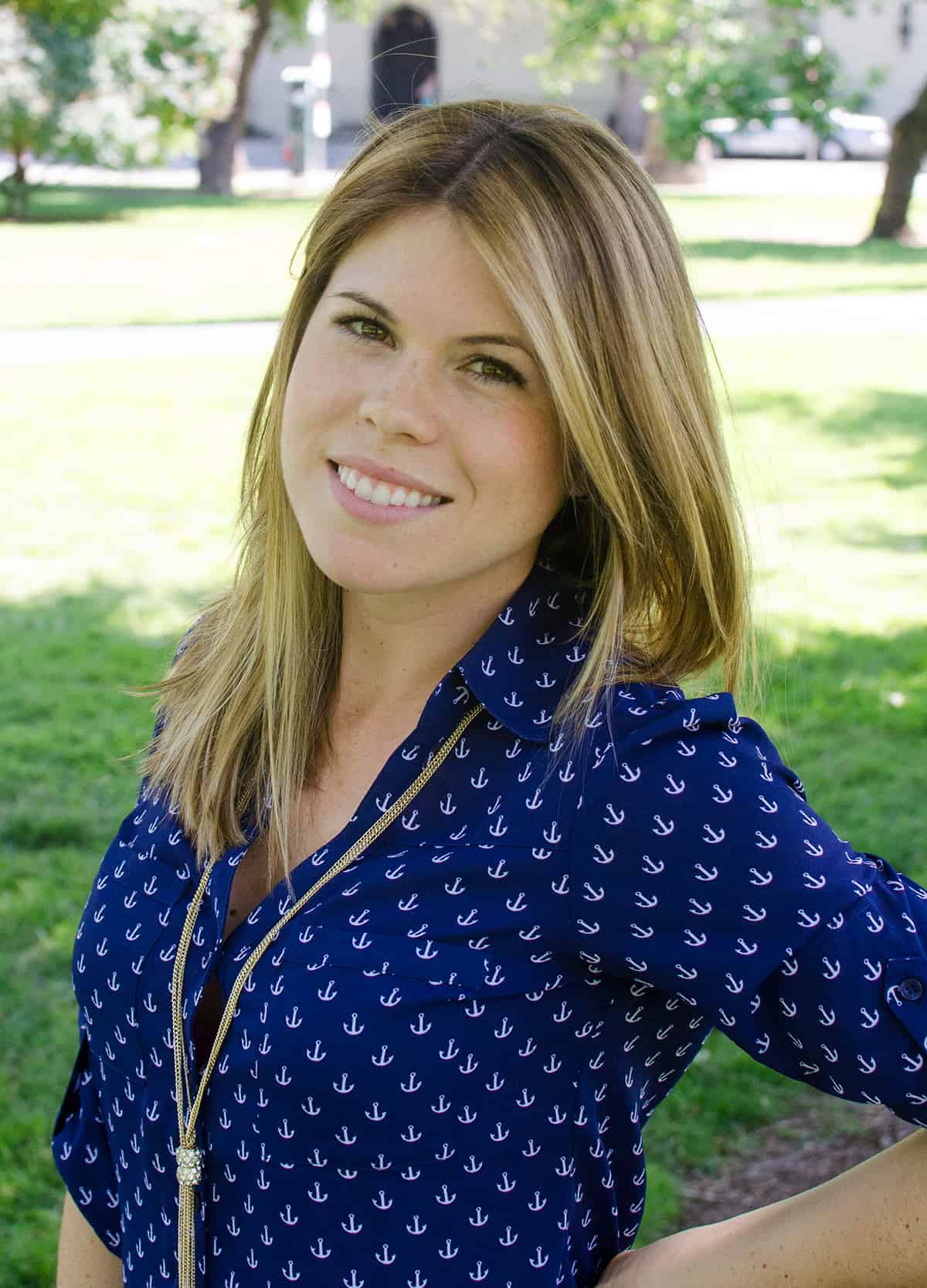 I'm so thankful to both Sara and Liz for starting this public conversation on fertility. Though doctors, friends and google will tell you how common these issues are, it's easy to feel overwhelmed and alone by the process. Though I don't feel any shame in my personal path, I also know how easy it is to keep quiet. Where to begin? It's an emotional story that can be difficult to put into words; I thank them for hosting these conversations and you for joining in.
The emotional rollercoaster that comes with multiple miscarriages has dangerous highs and lows. It's been an exercise in patience, gratitude and grief. Though my happy ending isn't written yet, I do feel like there are a few rainbows among the clouds. This process has strengthened my marriage, my resolve and my faith. Though I wouldn't wish to go through this again, I know I'm stronger because of it. And, for that, I'm thankful.
For now, I'm focused on what I can do. No use spending energy on what I can't. For me, that means lots of yoga, meditation and a nourishing diet of nutrient-rich foods. These vegan stuffed sweet potatoes are the perfect balance of healthy and satisfying. Roasted sweet potatoes stuffed with spiced chickpeas, garlic tahini sauce and fresh herbs. Easy, simple and delicious.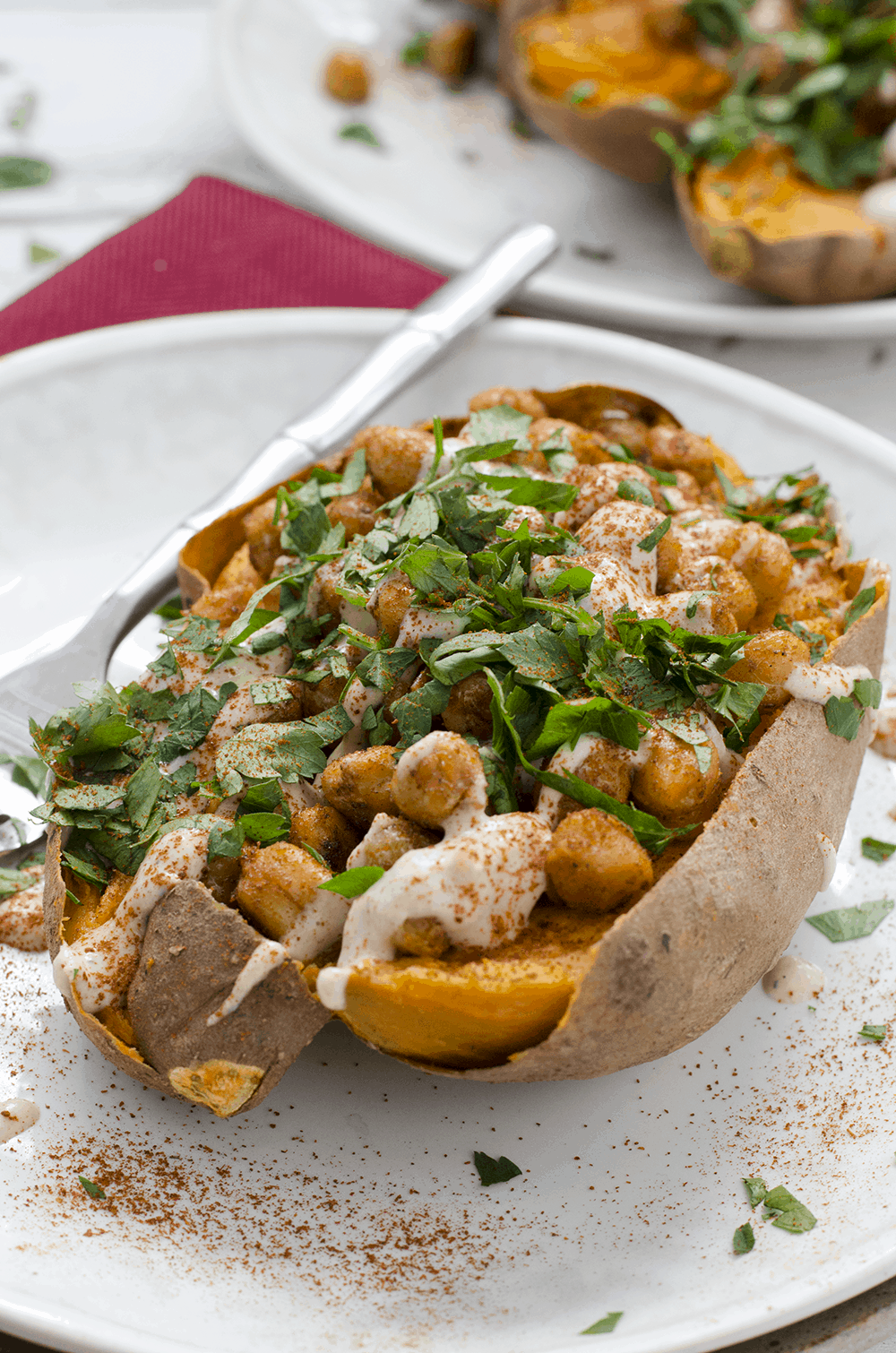 Thank you Alex, such wonderful words of wisdom. You are spot on, and we are honored to have you as our guest in this series! Be sure to visit Alex over at Delish Knowledge and grab the recipe for her
Vegan Stuffed Sweet Potatoes
!
Don't forget to check out the other spotlight features of the week over on Sara's blog too! #startasking #niaw