Balance Your Plate – Mealtime Made Easy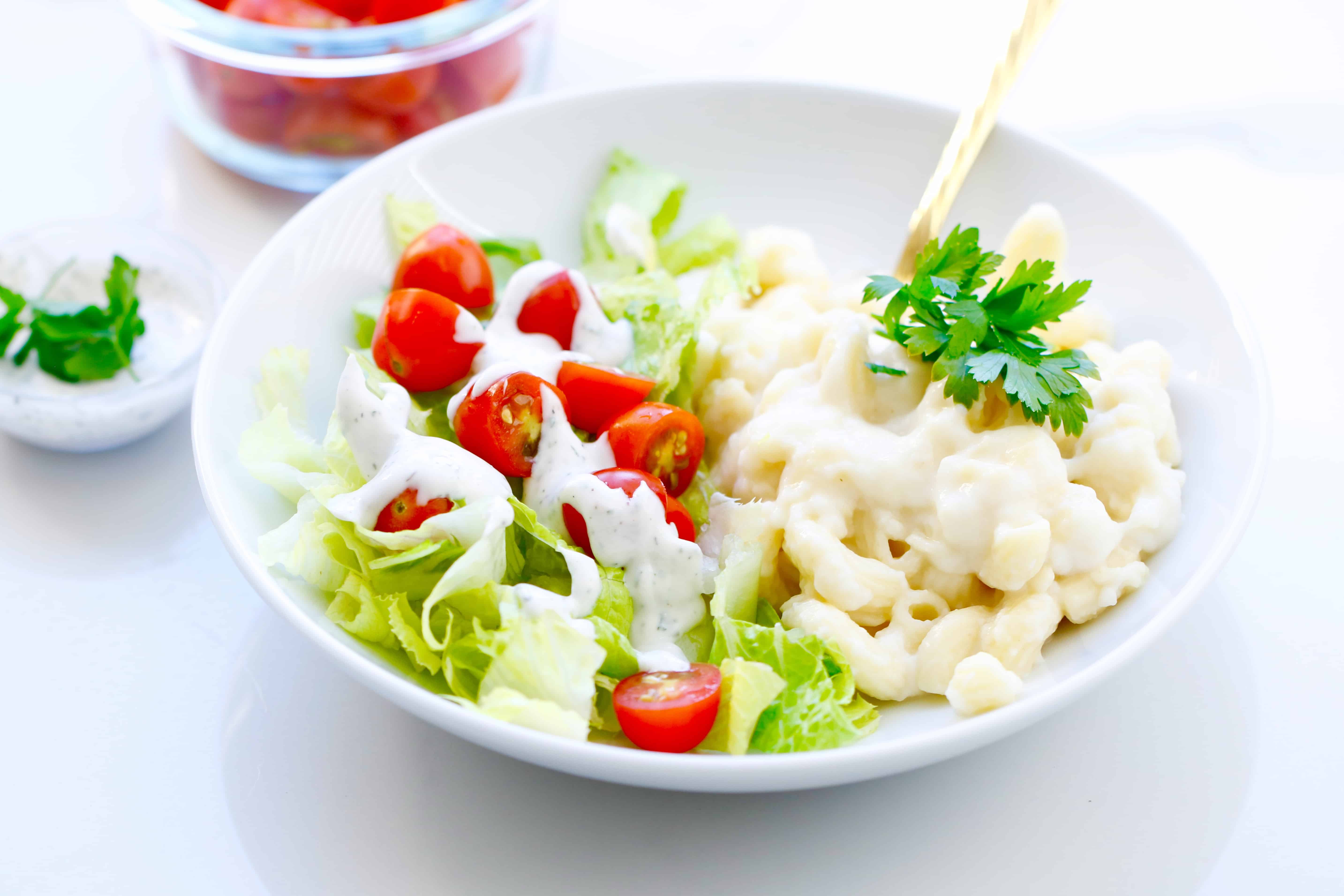 Disclosure: I was not compensated for this post nor do I have a financial relationship with Nestle. However I did experience the #BalanceYourPlate event this past summer as part of a sponsored event. I was so excited about the changes I learned about in the frozen food aisle I wanted to pass them on to you! Enjoy!
When was the last time you bought a frozen entree at the market?
For most "healthy foodies", I'm willing to be you're having a hard time recollecting this purchase, #amiright?
And truth be told, I was also like you.
But, my friends, don't fear the frozen aisle! I promise you, with a little information, you're going to feel confident in returning to the frozen food aisle for those nights you need a meal in minutes.
Before I let you in on my 5 tips for using frozen meals in your meal plan, I want to let you know about a super cool initiative Nestle launched that shows Americans how to #BalanceYourPlate.
Nestle owns brands like Lean Cuisine, Stouffers, Digornio, and Fit Kitchen to name a few, so suffice it to say, they're a big player in the frozen food aisle. What's amazing to me is that they have an entire team of registered dietitian nutritionists to help the culinary innovation team with not only new product development but also reformulating the old classics to "keep up with the Jones" when it comes to health and wellness.
Case and point- this is a simple Lean Cuisine Macaroni and Cheese that's made with REAL Vermont White Cheddar, meaning adios fake imitation cheese product!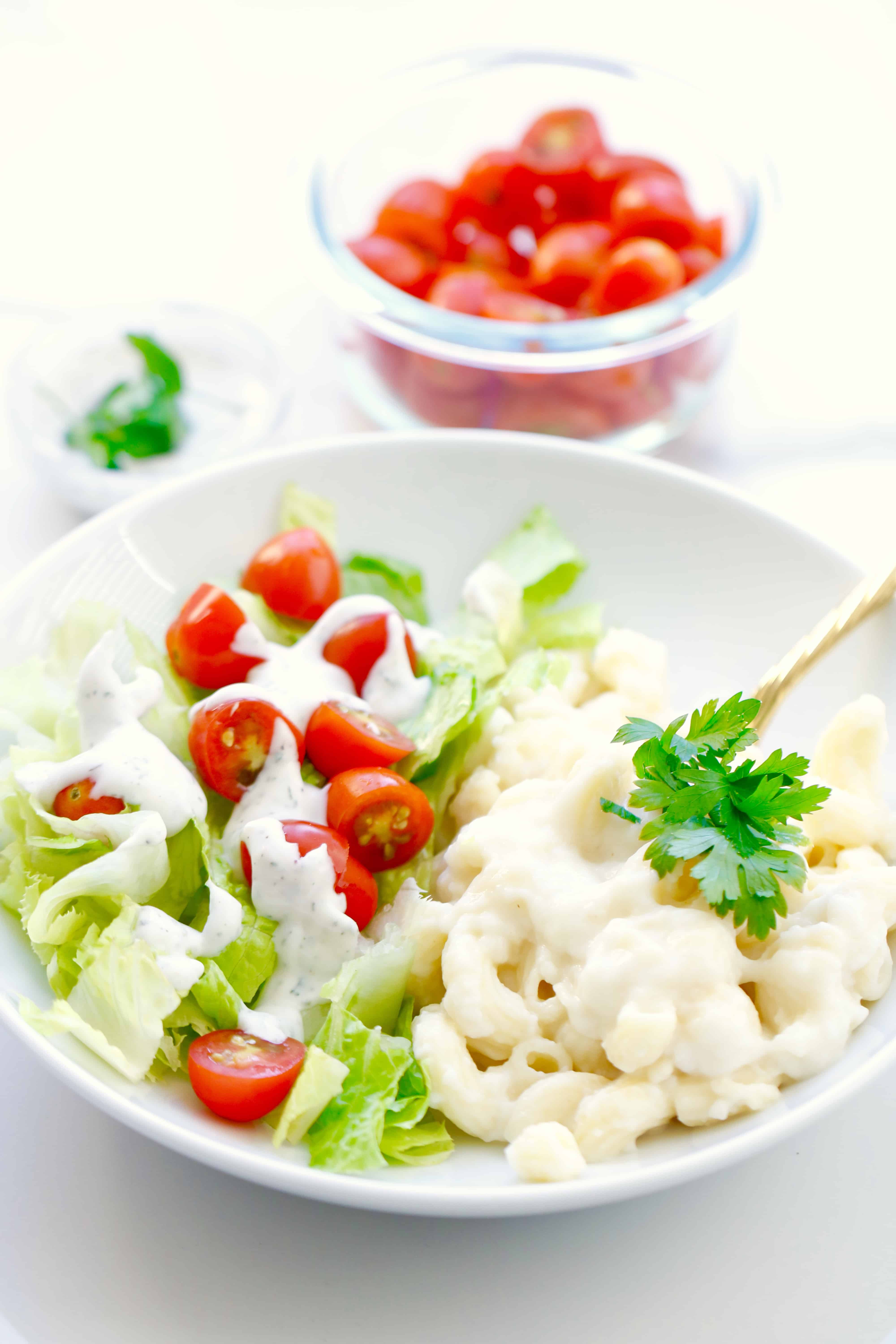 Now, those tips!
Mealtime Made Easy – 5 Tips for Using Frozen Entrees in Your Meal Plan
Look at the ingredient panel.

The fewer the better, so take a gander here and make sure you can pronounce them. If the first ingredient starts with sugar or you see "cheese like product", put that down and grab something made with real, whole food ingredients.

Stay under 800 mg of sodium per serving.

Yes, frozen entrees do contain more sodium than a homemade dish that you can control the salt content in. But, that doesn't mean you can't easily fit an 800mg serving of a delicious Mac and Cheese in a healthy, balanced meal plan.

Shoot for 12 grams of protein.

Protein keeps you feeling fuller for longer. Unless your an athlete or have a specific medical condition, most people need only .8grams of protein per kilogram of body weight. Shooting for 12-20 grams at each meal and 4-6 grams per snack will easily help you meet your daily needs. You can also add a can of beans or egg on top of a frozen entree to increase the protein.

Volumize with veggies.

Fiber is your friend, will keep you feeling fuller for longer! Add in a serving or two of your favorite vegetable to your entree or serve with a side salad to help balance your plate.

Finish with fruit.

If you're like me, you've got a sweet tooth! Rather than picking up the frozen cheesecake next to the entrees, opt for a sweet peach or frozen banana to help increase your fruit intake too! The natural sweetness will satisfy that sugar craving while leaving you with added nutrition, too.
Whether you're a fan of Nestle products or not, my hope is that you'll feel better about keeping a frozen entree or two in the freezer for Mealtime Made Easy!
Check out this fun video to show you how I paired an entree with my DIY Ranch!
Looking for more options to add a side veg?
Try the Sweet & Spicy Soy Dressing, the Panzanella Salad or the Pineapple Stir Fry!