Kellogg's Food Safety Crisis?! Have you heard about the recent scare?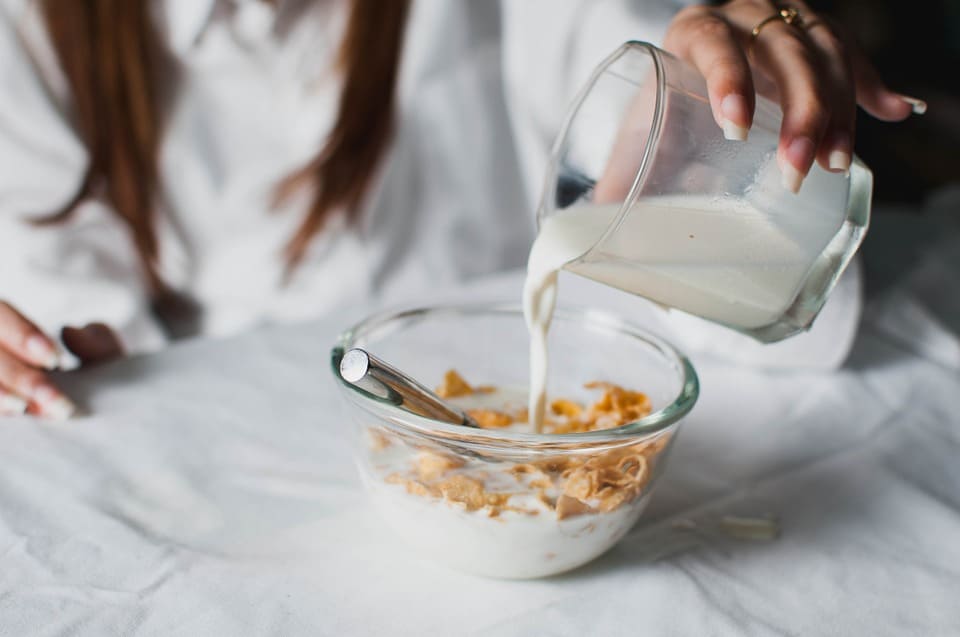 If you're late to the game on this one, don't worry, here's the 4-1-1 on the Kellogg's Food Safety Crisis. And yes, this is not your traditional Wind Down Wednesday post, but like I warned you, this series is to let you in on the mind behind Shaw's Simple Swaps! I tell you, it's a wild one!
According to CNN.com, a video was leaked that shows an employee at a Kellogg's manufacturing plant in Tennessee URINATING on the assembly line. I apologize for the brash tone, however my jaw dropped too when I read that!
Although the Food and Drug Administration is investigating this matter further, a Kellogg's spokesperson has stated the product affected by this incident (that occurred in 2014 mind you) would have been expired by now if it had not been consumed already. Not something that's resting easy on your stomach, huh?
Don't fret, not all Kellogg's products are affected by this situation. The prime products are the Rice Krispie Treats, Rice Krispie Cereal and Puffed Rice Cakes. I know my Grandma doesn't read this blog, however I do know her favorite breakfast cereal is the Rice Krispie Cereal. So, if this is in fact true, she was definitely a victim in this terrible food safety breach. I will note, she's alive. She still enjoys her cereal every morning, and though disgusting, it did not harm her.
As a food safety expert (I used to manage the food safety for 21 restaurants at UC San Diego), I know how terrible something like this can be to a large company like Kellogg's. It's not only their public image that becomes tarnished, but also the financial devastation that often ensues as well. Cereal consumption has been at an all time low in recent years to make matters worse, so it's important to point out the next steps here that will really make this situation something Kellogg's can come out of with a positive light.
Kellogg's is not the first large company to experience a massive food safety issue. In the early 1990s, an E. Coli outbreak at Jack in the Box killed four innocent children while 600 other customers also became ill. It was the largest food borne outbreak to have affected the United States at that time.  Since then, profound improvements have occurred throughout the food system in America to help prevent such an outbreak from happening again. The Jack in the Box situation was without question terrible, however definitely improved the health of food safety in our country.
As we know, there's always room for improvement. And unfortunately, sometimes the areas we need to improve upon don't surface until we are faced with an issue. Case and point, Kellogg's. What matters now is the positives that emerge from this situation. What new "best practices" will the large multi-billion dollar company put in place?
In my opinion, here's what I would recommend if I were on the clean up team for Kellogg's Food Safety Crisis:
Be as transparent as possible. Kellogg's is already doing a great job with this, but whatever unfolds, be open and honest to the public. Brand loyal customers will appreciate this and will want to know what you find through investigation.
Point out where the "gap" occurred. Was the employee just a disgruntled individual, or were their signs leading up to this incident? There's a reason for the write up policy in food service, and unfortunately, when managers don't take the time to discipline appropriately, it will come back and pardon my French but "bite you in the ass".
Move forward. You're a superstar in the food-service realm and you have built your company on a solid foundation. Keep your head up and continue to improve your practices. Work with the FDA and your internal human resources and quality and assurance departments to develop new training materials to share with the food service realm at large. One companies mistake can actually be the greatest lesson for the nation at large. It's always hard being that example (especially when in a negative light), however just like Jack in the Box, 20 years from now you will be used as a gold standard when it comes to food safety best practices.
Alright, now that I've caught you up, what do you think about the Kellogg's Food Safety Crisis? Kellogg's fan still? In your opinion, what should their "next steps" be?