Healthy Snacking 101 – How to plan your mid meal nourishment!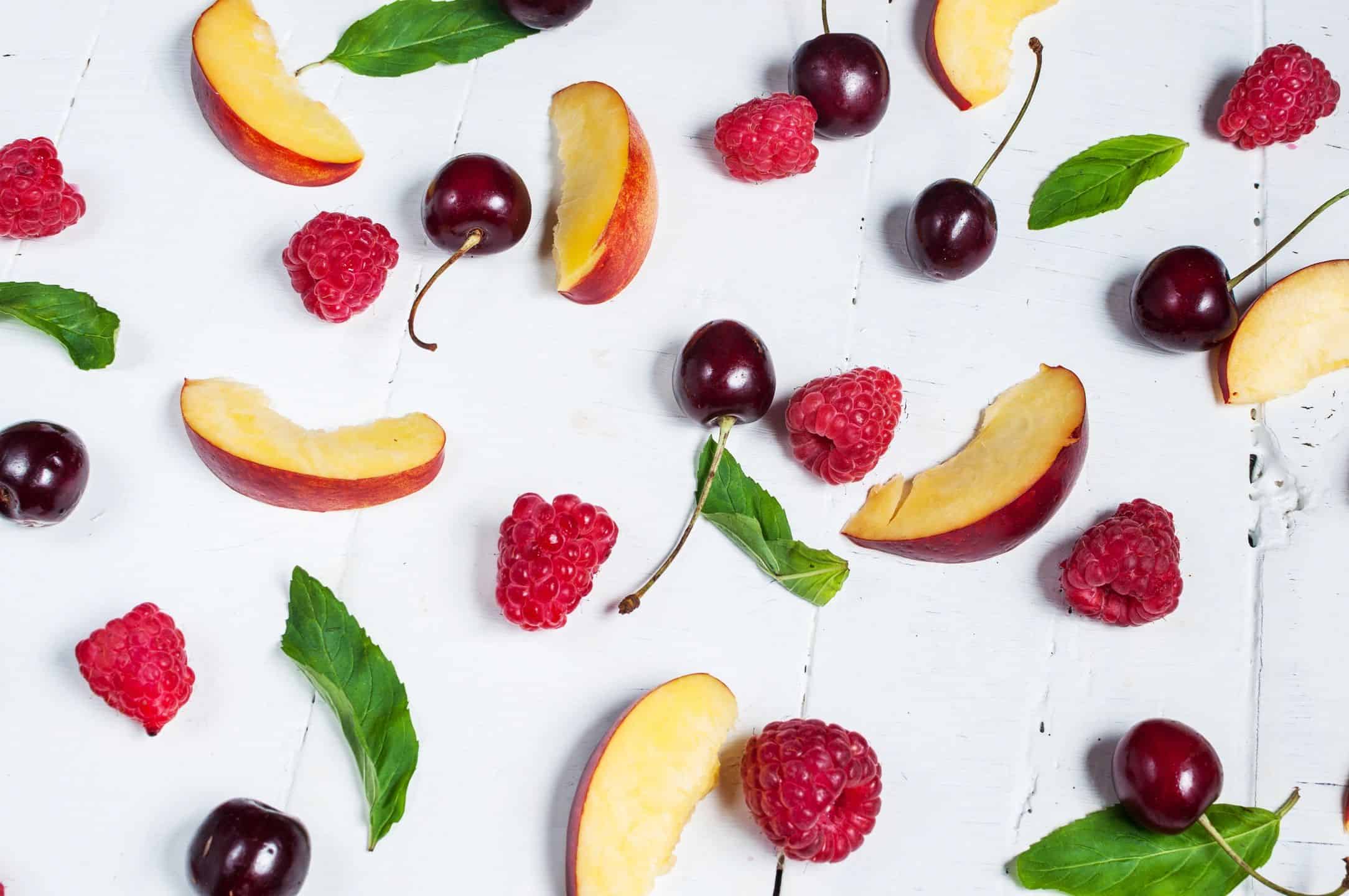 Did you know that 94% of Americans are snacking twice a day?
And, to top that, 50% of adult Americans snack two to three times a day.
Suffice it to say, snacking has taken on sensational new levels in the last decade. It's time we take a step back though and Ask the RDN what truly constitutes Healthy Snacking.
First things first, this isn't the first time we've chatted about snacking here on Shaw's Simple Swaps.
To jog your memory, we talked about Smart Snacking here and here.
I guess it's no secret, I love to snack!
Healthy Snacking can surely take on many forms.
For instance, a healthy snack can be a banana with peanut butter and whole grain cereal on top.
A healthy snack can also be chips, salsa and guacamole!
The beauty of Healthy Snacking is that you can really make a wonderful and delicious snack to suit whatever craving hits.
The rule of thumb I practice and preach is aiming for 2 to 3 food groups per snack.
By doing so, you really allow your body to become satiated and satisfied.
Think about it… aren't you much more satiated (aka full) after having a few tablespoons of Spinach Dip with those Baked Chips versus having just chips and a beverage?
I thought so!
Here's a simple guide to give you the basics on this rule.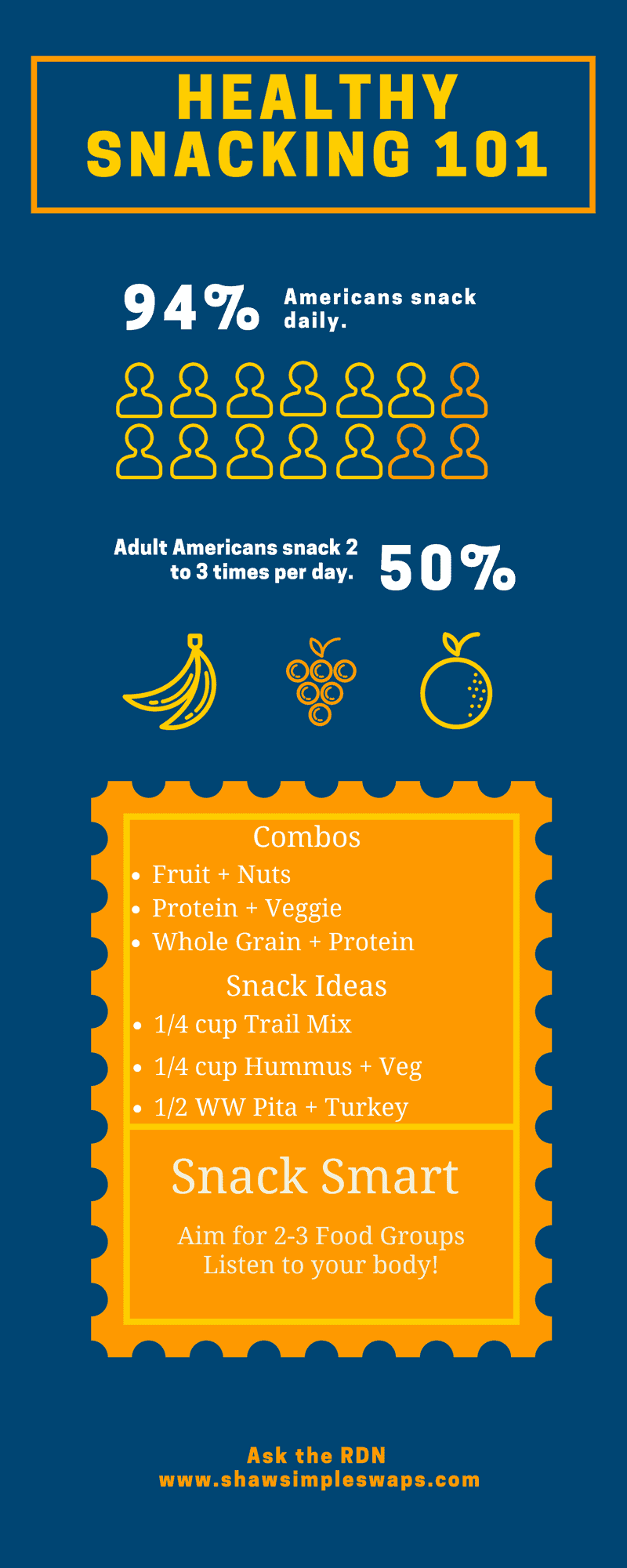 Lucky for both of us, the Cookin RD has taken on an initiative to STOP SLOPPY SNACKING!
I highly recommend checking it out to get some mouth watering ideas on Healthy Snacking!
And, because I love snacking so much, I did a Facebook Live video featuring the fabulous 365 Snacks Book by fellow RDN Sarah Koszyk!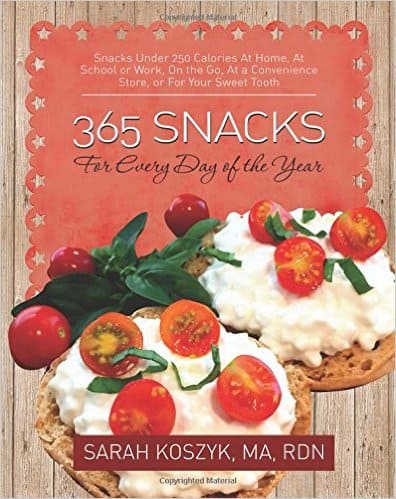 She's got a wonderful book that's filled with a snack for literally every eating occasion!
Check out here book here!
Thanks for joining in another Ask the RDN. Shoot me an email or fill out the form below to be featured on Ask the RDN!
Let's chat!
What's your favorite healthy snack?!