Healthy Grocery Shopping on a Budget– ALDI: A Hidden Gem Taking the West by Storm!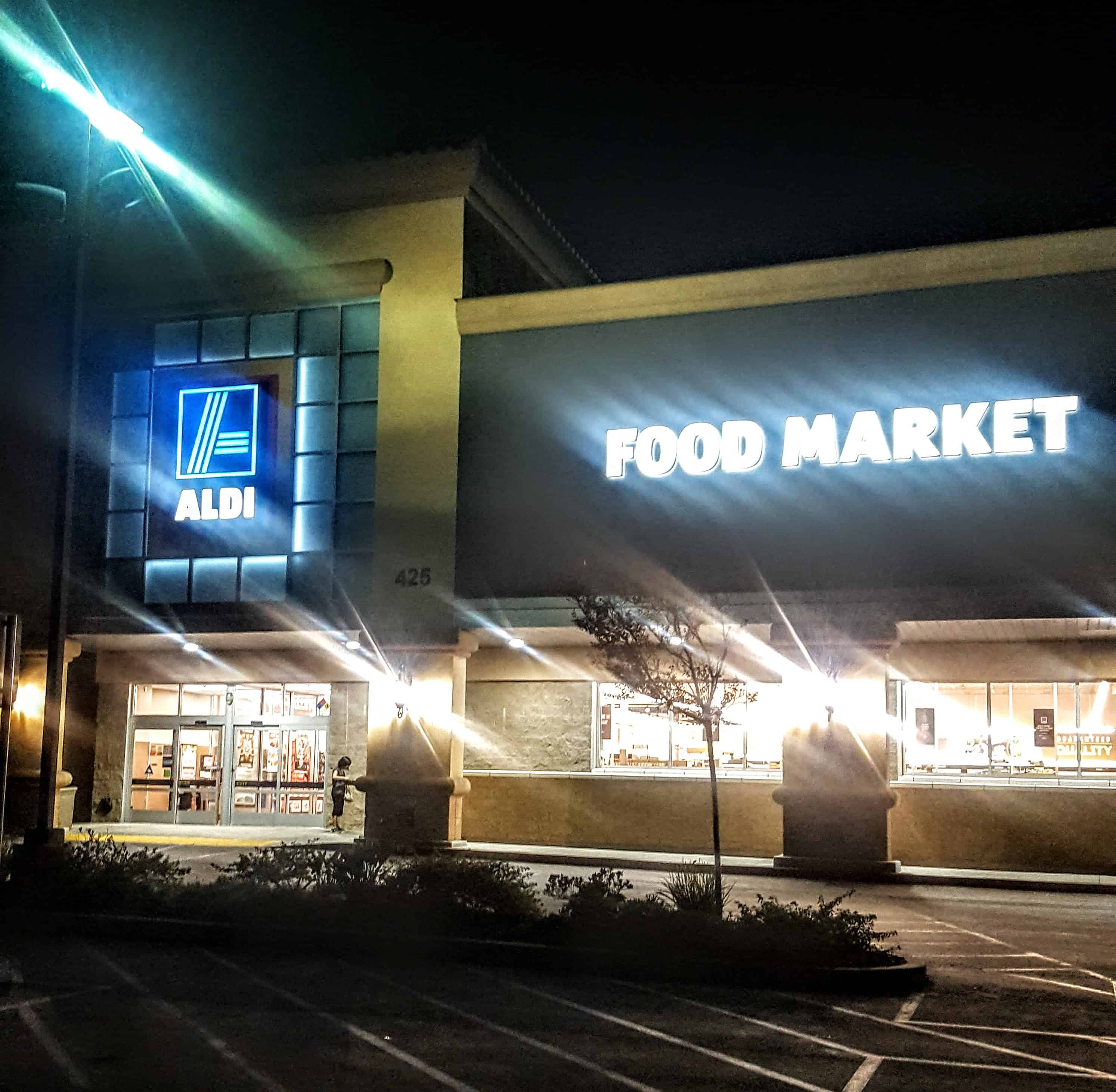 Disclosure: This post is part of a paid partnership with ALDI. I 100% am an ALDI fan and promise you I would have easily done this anyway, it's just nice to pay the bills too!
Friends, I have a confession to make. My dream came true this past week as I spent my birthday eve with some of my favorite dietitians at one of the best grocery store test kitchens: ALDI!
Ever heard of ALDI?
I'm sure some of you are probably shaking your head, stumped first on how to pronounce it; second, on just what the heck it is, right?!
Don't worry, I was new to this too until my world was rocked in 2009 when I moved to DeKalb, Illinois, and was introduced to this hidden gem.
ALDI is literally like the mecca of budget friendly, healthy grocery shopping. I'm not kidding when I say you can knock nearly 50% off your grocery bill by shopping at ALDI.

First things first, just how can ALDI offer such low prices without sacrificing quality and taste?
Well, there's a few ways ALDI controls costs without sacrificing product quality.
To begin your shopping, you put $.25 in the cart and you get the quarter back when you return the cart. By putting customers in control of their carts, ALDI doesn't have to pay an employee to round them up. Think about how much ALDI saves!
Shelves are stocked in boxes that are precisely designed for ALDI. Think about the labor that goes into stocking shelves! Wouldn't you rather keep the money in your pocket than paying someone to make the shelves look fancy?
And on that note, packages usually have several UPC codes on them. Ever spent a few minutes waiting for that dang UPC to pick up. Not anymore! With multiple chances, the cashier is sure to get it on the first swipe!
You bag your own groceries! I don't know about you, but I LOVE this. I hate it when the bagger puts my disinfectant in with my fresh lettuce (paranoid, I know). But, this allows me to be more sustainable too by bringing my own bags while also keeping me organized, so when I get home I can put my groceries away in no time flat!
Now, let's chat more about all of the healthy and high-quality products ALDI offers.
Why?
Because I'm a dietitian, that's why!
First things first, wine and cheese! ALDI has an exclusive line of high quality wines and cheeses that will take every holiday party up a notch! My favorite find: the Blueberry Goat Cheese Log. I must say… A-MAZING!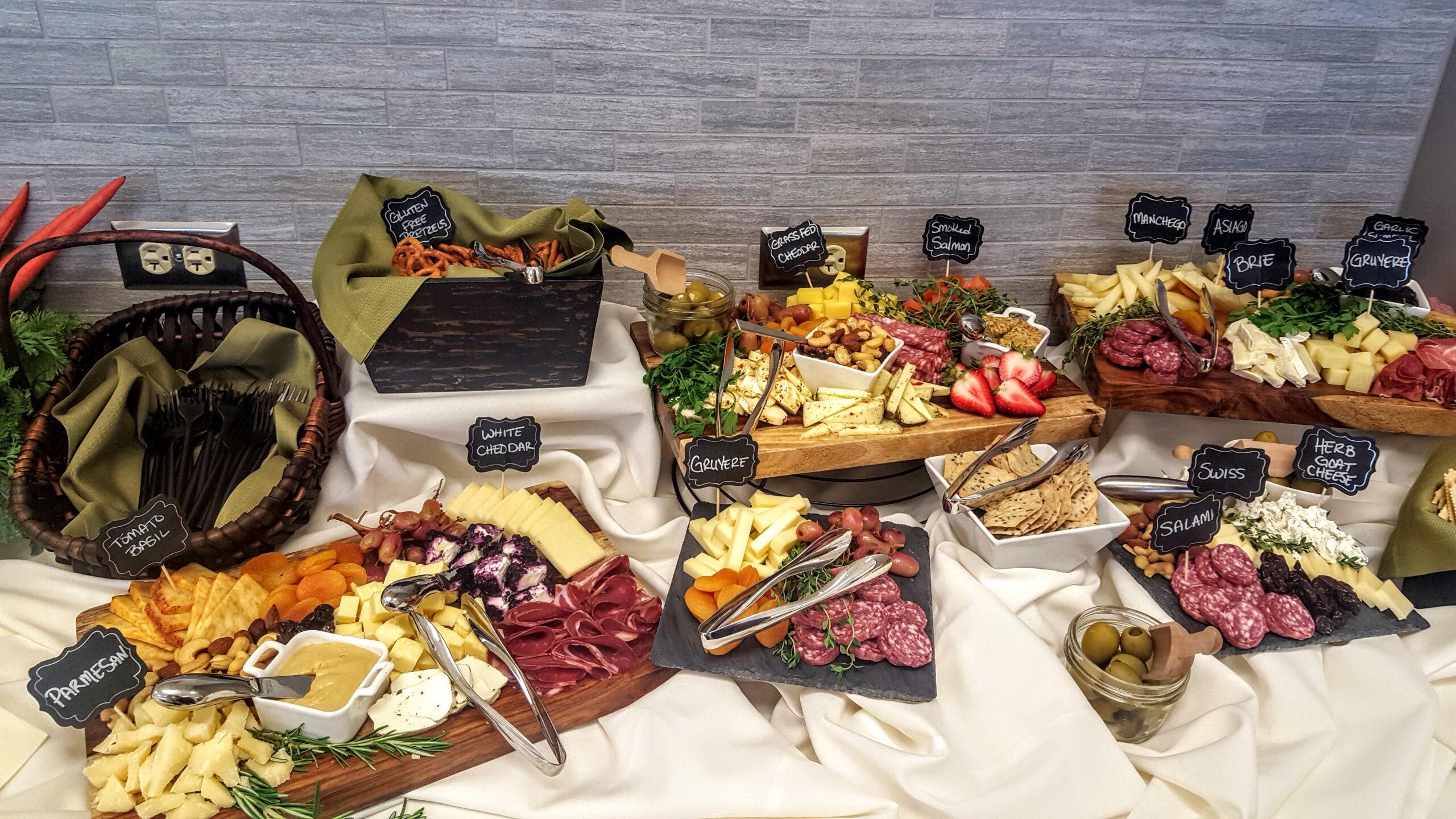 Second, the produce! Yep, I'm tired of hearing you can't eat healthy on a budget.
Just look at this line up of the beautiful array of fresh fruits and vegetables, many local too!
ALDI works directly with their buyers to ensure you can get a variety of seasonal produce on a budget. I saw a giant 4 pound spaghetti squash for a steal at $1.29 each! # Healthy Grocery Shopping!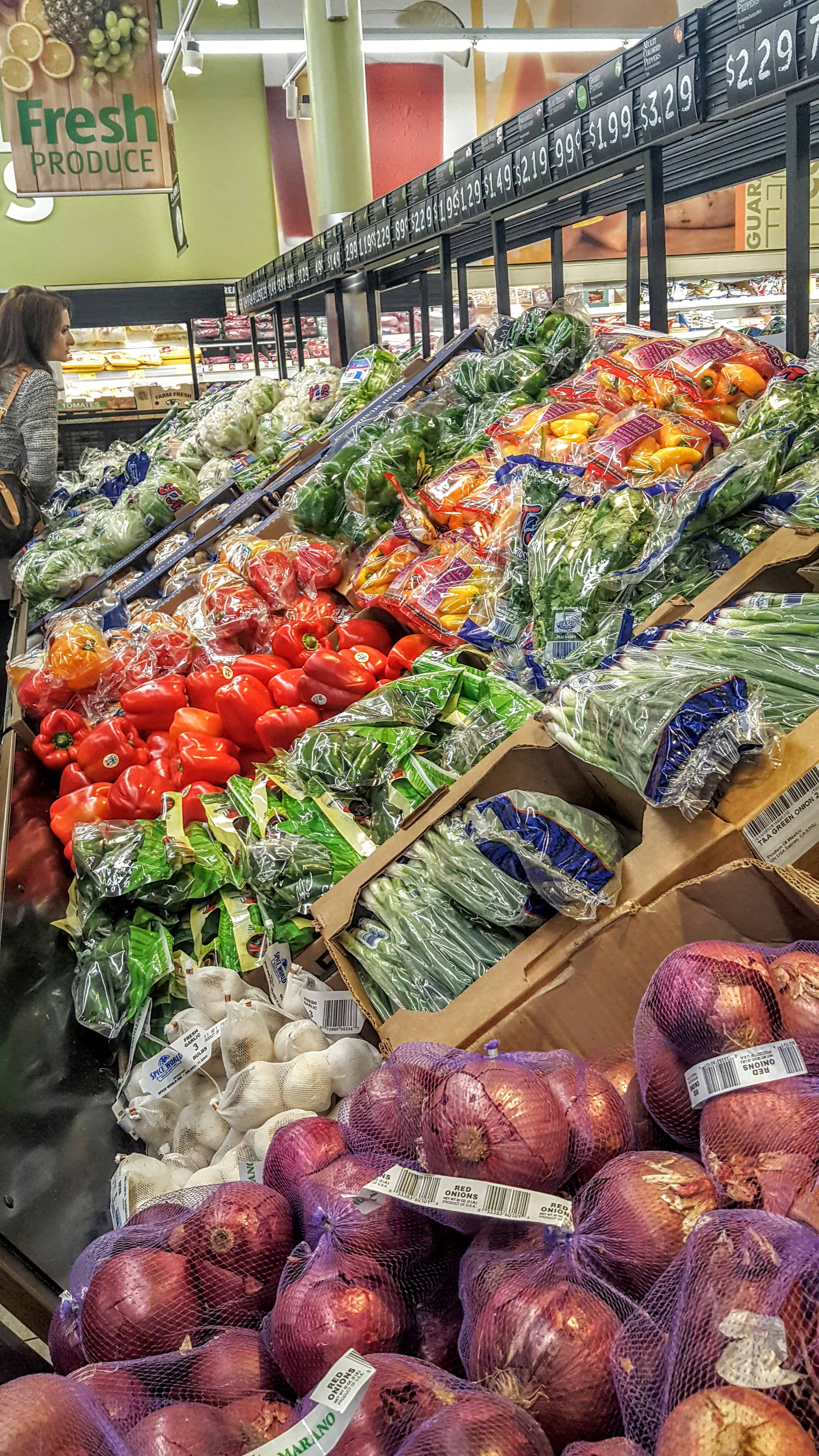 Next, seasonal buys! Yep, ALDI goes above and beyond to bring you a seasonal selection of special products that bring a magical touch to your table.
Check out this Apple Cinnamon Muesli I snagged for $2.99!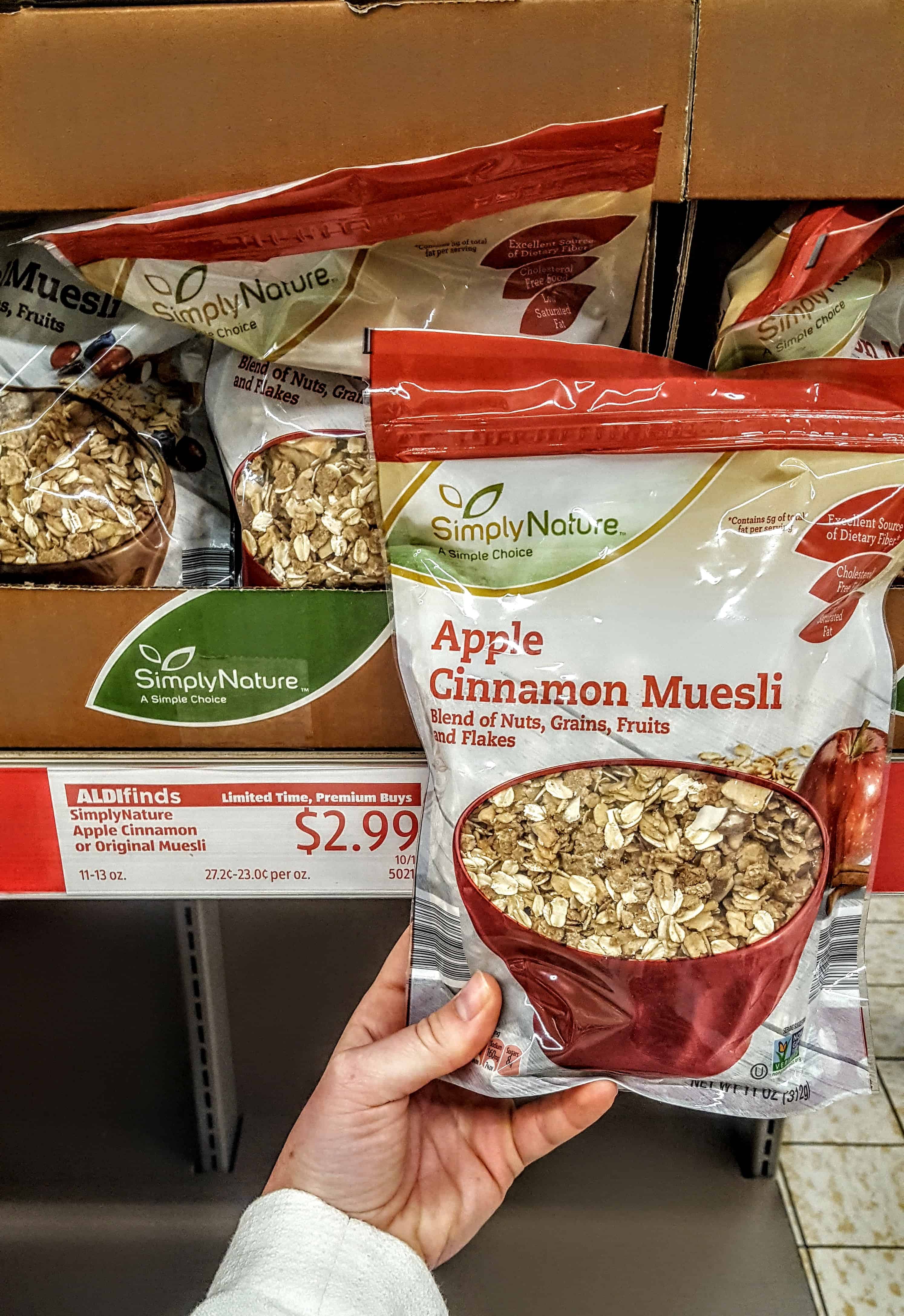 ALDI also employs a registered dietitian on staff and has a team of 4 dietitians who they work directly with to make sure the ALDI mission of healthy living aligns with the nutrition experts' views.
I happen to know two of these women personally and they are 100% fabulous in what they do!
Just check out the amazing post from Real Mom Nutrition on how you too can become an ALDI convert!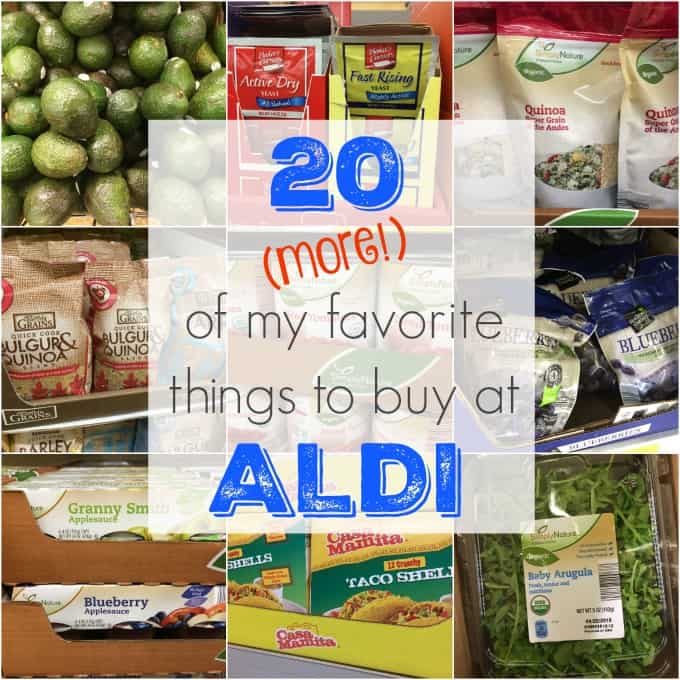 Last, but certainly not least, ALDI can take a lemon and produce 10 gallons of lemonade!
Just look at the beautiful collection of centerpieces, cheese boards and delicious trendy meals you can whip up using the ALDI brand of ingredients. Talk about Healthy Grocery Shopping!
I can promise you Thanksgiving will be a whole lot more magical in my house when I use ALDI to set the table!