Did you know October kicks off an entire month devoted to desserts and cookies?!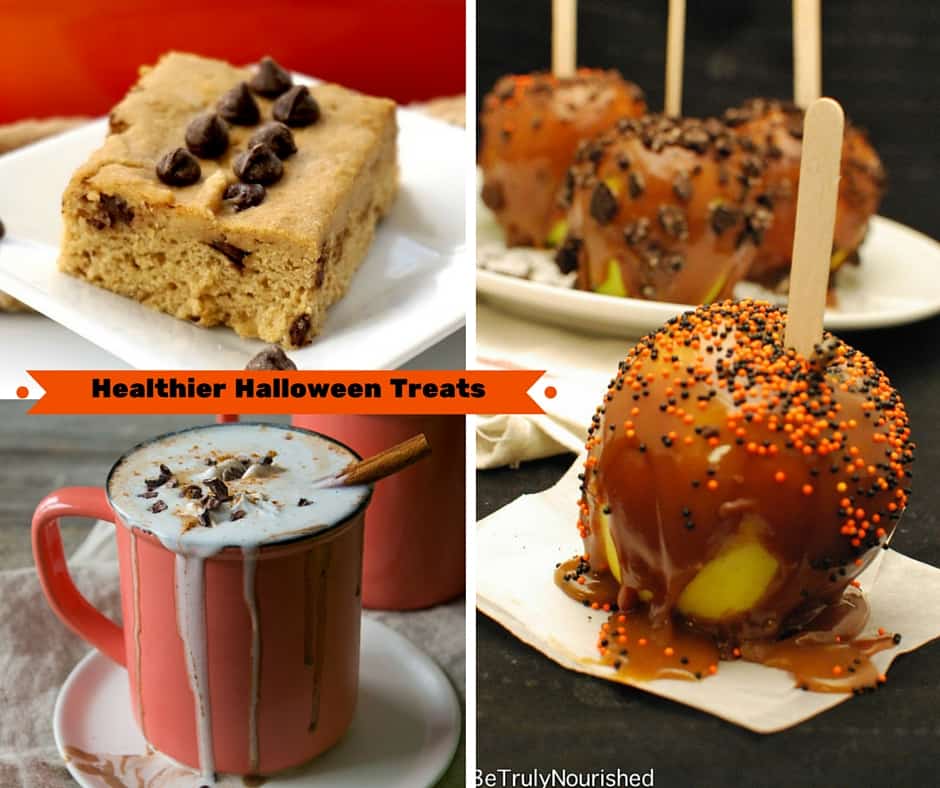 I've kept no secrets from you, you know I've got quite the sweet tooth so naturally this month brings me much joy. A entire month filled with desserts and cookies, count-me-in! Especially too when it's filled with these healthier Halloween treats!
While the kiddos are off trick-or-treating, there's got to be something for the adults to do, right? Bingo- that's where I come in. Mr. CEO and I happened to have moved into the Sandlot neighborhood a few years ago and absolutely love the Fronsac cul-de-sac extravaganzas!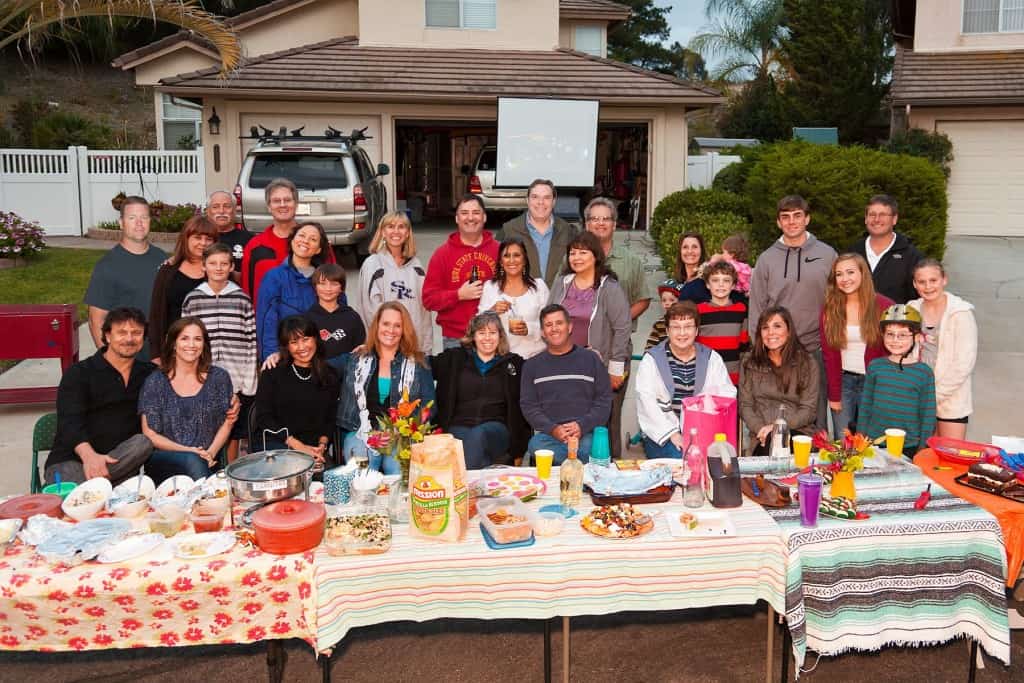 Though we definitely have had our share of fun times, I have to admit the Halloween Block Party happens to be my favorite. I absolutely LOVE seeing the cute little princesses and adorable pudgy pumpkins come strolling up the street carrying their tiny bags. Of course their hiding behind mom and dad, patiently waiting for that stranger to give them a handful of candy.
Wow, now that I think about, I don't blame them for being scared! Hasn't mom taught them NOT to take candy from strangers…? Oye-vey, so confusing I agree :)!
Besides the cute kiddos and great company, I love the opportunity I get to create a festive #simpleswap for my neighborhood family. They are some of the best taste testers I have, and it's awesome knowing I can walk outside in my pjs and knock on any door to get feedback on the latest kitchen disaster masterpiece I have been working on.
This year I'm still up in the air on what I'll bring. I can tell you one thing for sure though, I'll definitely be whipping up something devilishly chocolately! Though last years Pumpkin Muffins were a hit, I believe I need to step up my game and take some advice from the lovely bloggers all over the net.
Take a look below at some of the delicious eats and treats that I'd highly suggest you consider to include if you want to host a healthier Halloween. Happy almost Halloween….!!!!!!!!!!
Healthy Oatmeal Pecan Pie via Nutty Nutrition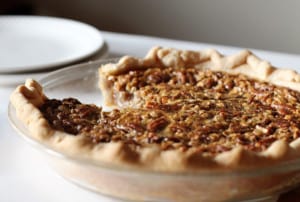 Chocolate Chip Cookie Dough Bars via Simple Swaps 
Spooky Banana Pops via 360 Family Nutrition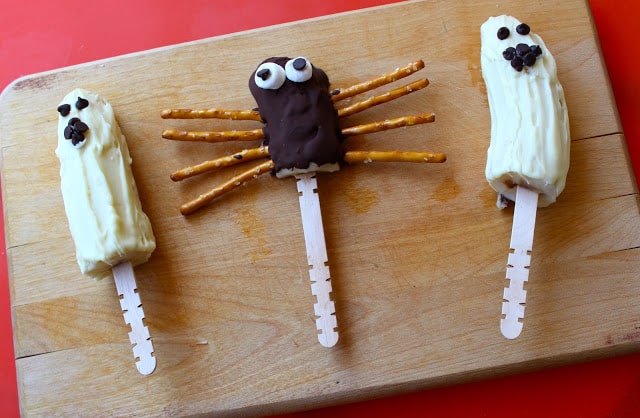 And of course… a little #adultbeverage is a must!
Vegan Boozy Mexican Spiced Hot Chocolate via The Foodie Dietitian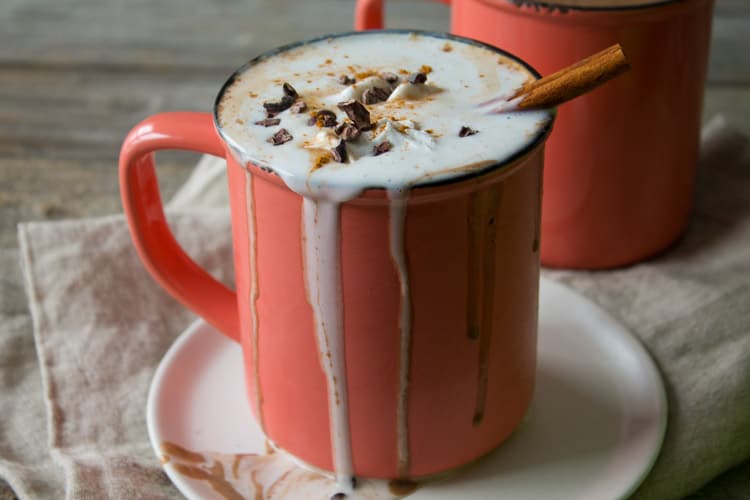 Witches Brew via Real You Nutrition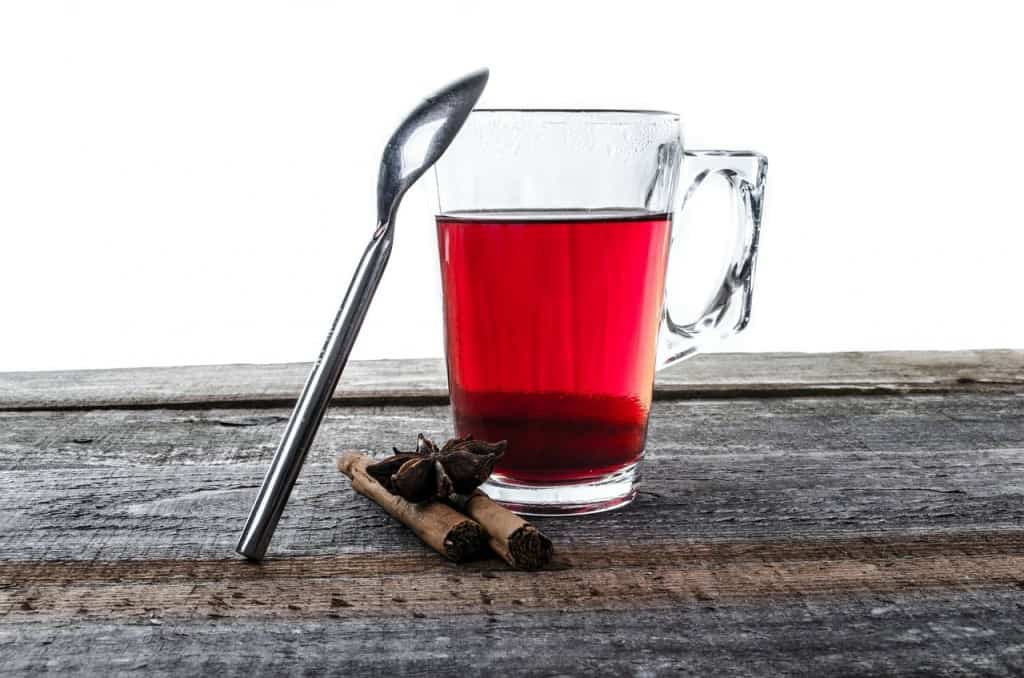 Recipe: 2 cups water 6 cinnamon rose herb tea bags 4 cups apple cider 6 cinnamon sticks.
 Bring water to a a boil in a large pot, remove and the tea bags.
Cover for 10 minutes.  Discard bags,add cider and stir.
Cook over medium heat, serve and garnish with cinnamon sticks.
(Spike with alcohol for an adult witches brew, YUM!)
Want more? Here are a few other ideas to get you thinking #stealthhealth for your healthier Halloween day!
Spider Web Snack via Good Food for Kids (Recipe from Creative Kid Snacks )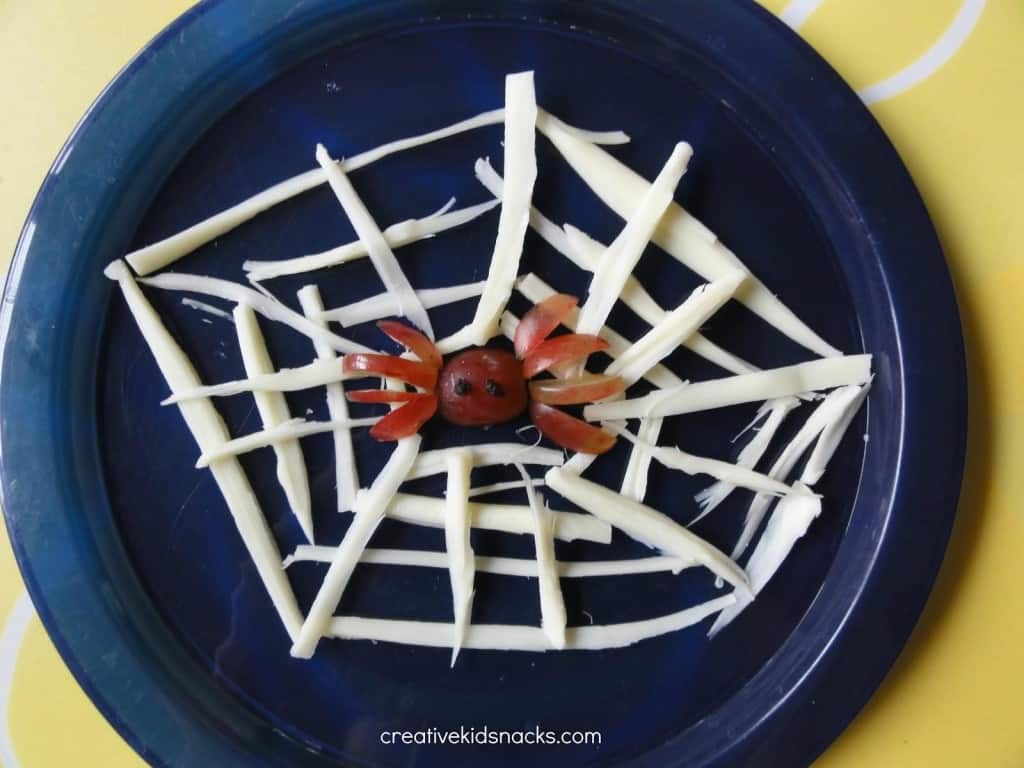 Taco Stuffed Halloween Bell Peppers via Good Food for Kids