The Health Halo Effect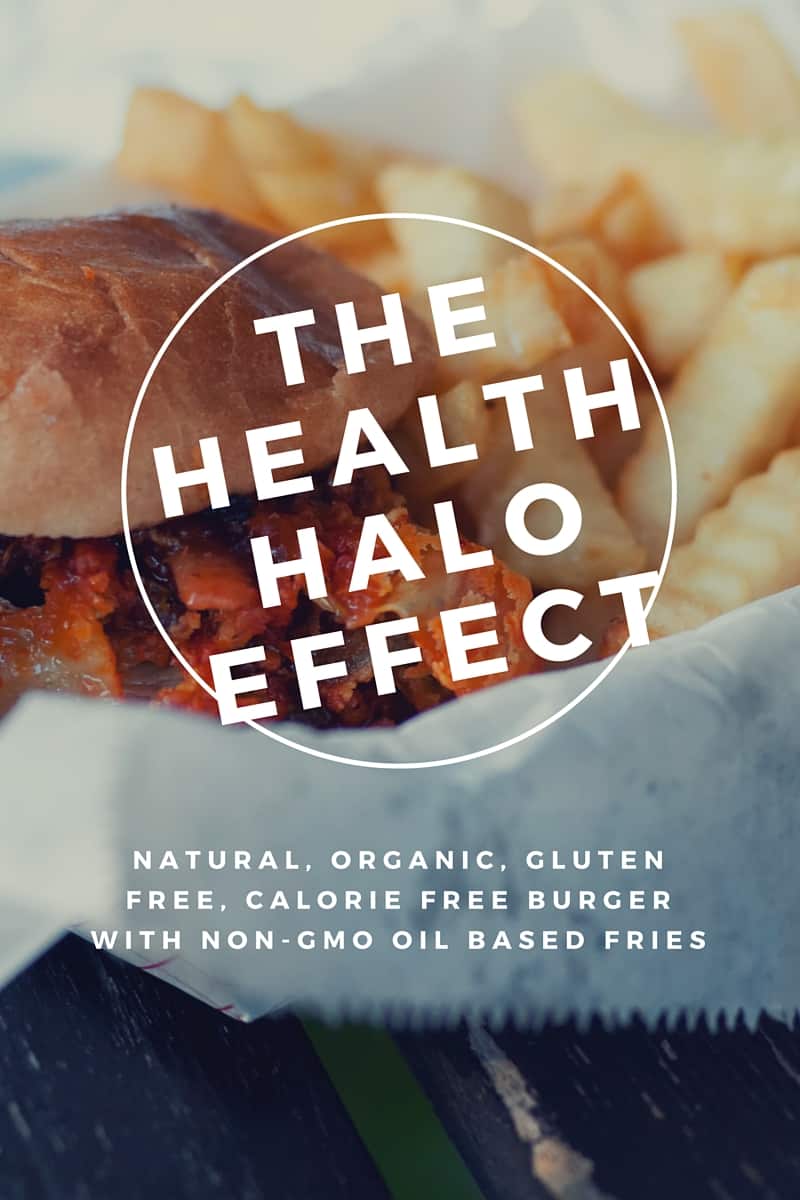 Welcome to this PSA for Wind Down Wednesday today, featuring something that's been on my mind lately…
The Health Halo Effect!
It seems like every trendy food on the market today has a research study supporting its consumption to improve your health. Immediate consumption of these "superfoods" will instantaneously result in lowering your cholesterol levels, ultimately reducing your risk of developing heart disease, diabetes and hypertension. This "health halo" effect has unfortunately lead to a lot of mixed messages portrayed to the public that leave you guessing as to what's healthy and what's not, right?
Although I am not sure I will ever be able to gather all the trends I hear on a daily basis (I just heard an ad for an ice cream cleanse in Venice Beach) and put them into one post, I will try and take a stab to better educate you on the facts behind the top 3 nutrition myths I feel are present in the media today.
Eating gluten-free (GF) will help with weight loss and increased energy.

A GF diet is only recommended for those who have Celiac disease or an intolerance to gluten, the protein found in many wheat based foods. Replacing gluten in most prepackaged food items actually results in a more calorically dense item that has more sugar and salt.
For those who avoid packaged foods and turn to other complex carbohydrate dense food sources like brown rice, quinoa, oats and corn (all GF), it is without a doubt you will lose weight and increase your energy because you are relying on nutrient dense carbohydrate sources to fuel your body and meet your nutritional needs (their are numerous B vitamins present in these foods). Remember, it's balance and moderation that will win the war over your weight!

You need 40% of your diet to come from protein to maintain a lean body.

Protein is an essential macronutrient that plays a major role within our body. Not only does protein provide a cell with structure, it also functions as an enzyme to help keep your body processes functioning. However, the average person does not need more than .8 grams of protein per kilogram of body weight per day. (Note: Athletes, children, seniors and those with disease conditions may need more or less depending on their nutritional stance.)
To figure out your protein needs, take your weight in pounds and divide by 2.2 kg. Multiply this number by .8 grams and you have the amount of protein in grams you should be eating per day.

I.E. 140 lb. = 64 kg; 64 x .8 grams = 51 grams of protein per day

Organic foods are nutritionally better than non-organic varieties.

Nutritionally, research studies have not proven that their is any significant difference in the nutritional qualities of an organic apple versus a non-organic version. The difference lies in the farming methods used to cultivate the crop.
It's a matter of personal preference as to whether you choose to buy organic or not, however my recommendation is to take an active stance in knowing where your food is coming from… knowledge is power, right?! If you can identify the local farm and are familiar with the product's manufacturer, I would say you are in the clear with purchasing it and feeling confident about making a healthy choice.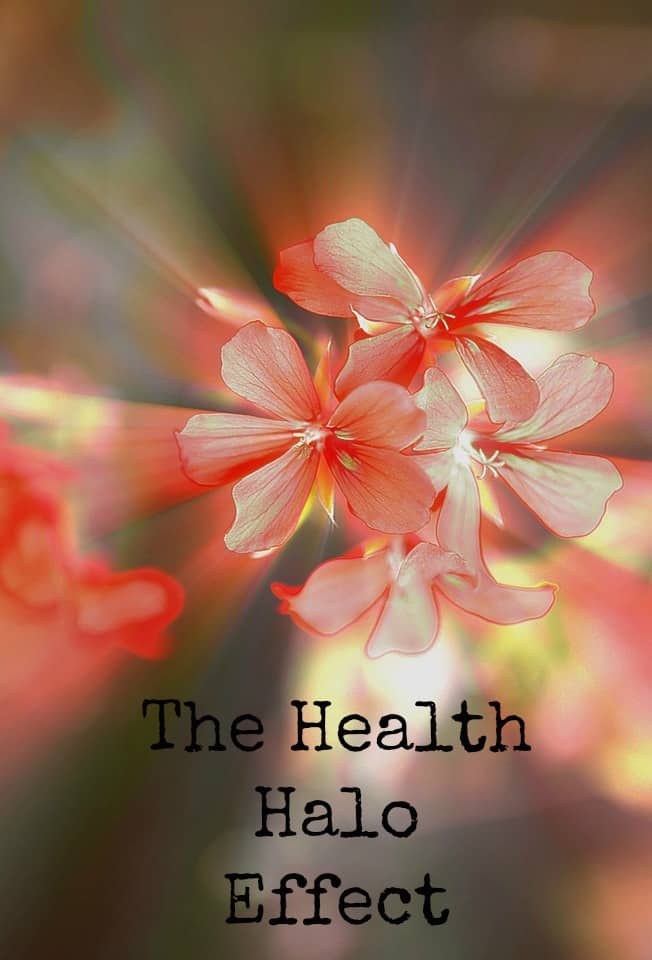 Now, like I said, these are only my top 3 that really seem to get under my skin, but there are most certainly others! Check out a great post from fellow dietitians here, here and here! I promise you, even in these lists, it isn't exhaustive!
Have a question about something else you may have heard about a health halo effect? Feel free to comment here, I'd love to hear from you!