#GivingTuesday Campaign for RESOLVE – Infertility Awareness

#FertilityFriday is here friends and we've got an exciting announcement!
Our friends over at Resolve, the non-profit organization for infertility awareness, have a great campaign that just launched and we want to share it with you!!
In the spirit of Thanksgiving and promoting infertility awareness, the team at Resolve has come up with the #GivingTuesday program that encourages participants to "give it up".
Sara and I read about this in an eblast from Resolve and knew we had to share it with you!
Now, what does "give it up" really mean?
Well, to be honest, anything really!
The hope is that people will join the program and donate the funds from the item/activity/etc. they choose to give up this month and support Resolve's mission to help families in need reach their goal of bringing children into their home. #GivingTuesday
And, since 11/29/16 is The International Day of Giving, Resolve's goal is to reach $10,000 goal by #GivingTuesday.
Because it's safe to say Sara and I are WIDE open books, we're letting you in on just what we've promised to"give up" in honor of #GivingTuesday.
Liz (me!):
I literally can chew through a pack of gum in less than a day. Thus, my goal this month is to nix my gum fix and focus on hydrating with more water! I can promise you I'll surely save $10 a week easily and knowing this money will be put to such a better use is inspiration for me to stay on track!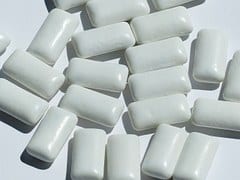 Sara:
She's pulling out the big guns here, sinarnya Starbucks! Yep, Miss Sara has decided to forgo her cafe for a DIY home version. Let's keep her spirits high and share the DIY love by #givingtuesday too when you brew your own caffeine fix too!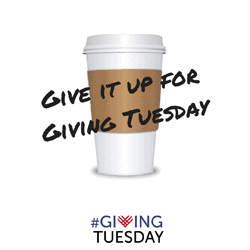 If you too would like to join the campaign, we 100% support that!
Be sure to share your image with the hashtag #GivingTuesday and #FertilityFoods so we can support you on this mission too!
Let's chat- what would be the most challenging item/activity to give up if you were to partake in this? #GivingTuesday