Funnies: Things To Make You Laugh Out Loud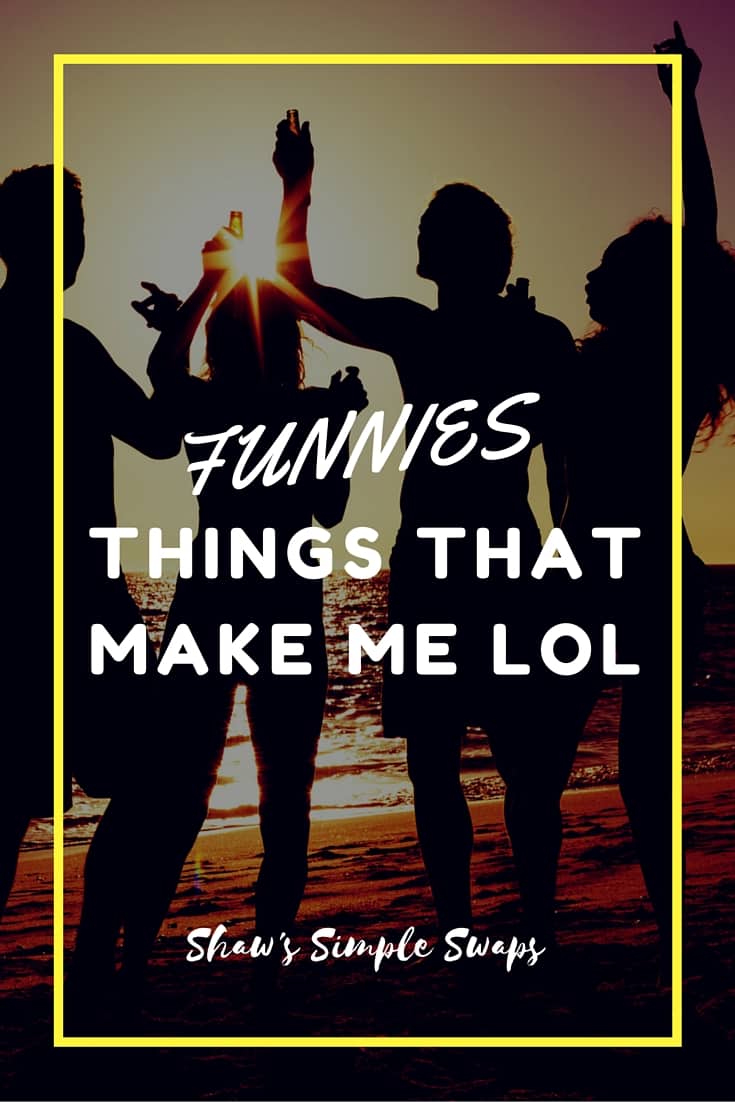 Ever wake up and think, "Oh shiznit, it's going to be one of those days!"
Don't worry, I do too!
That's why on this Wind Down Wednesday I wanted to keep it light, fun and hopefully make you LAUGH OUT LOUD (LOL)!
Enter, Funnies!
I've got to preface with a short story on what made me think of this post. Last Friday I was extremely exhausted. I woke up at 4am and was feeling all out of sorts. I knew when my body told me I wanted pancakes at 430AM it was purely looking for sugar. I typically would have given in, but instead made the better choice, which was a Greek yogurt with fresh berries (natural sugar). I felt invincible!
After a solid 4 hours of "werking" (aka, posting on social media, reading blogs, etc.) and getting sucked into a new Netflix show (Young & Hungry, #shameless pleasure), I knew I had to get up and get moving. I'm on a no coffee kick right now so opted for the sunshine and endorphins to give me the energy I was looking for.
That motivation led me to the trailhead of Iron Mountain, our favorite hiking spot up the road from our house. This is a pretty strenuous 6 mile hike that has a breathtaking view at the top. I decided to relish in the open trail and let the sun tan my tummy. Usually I am pretty self-conscious about letting my stomach show, but being it was a Friday and not a soul in sight, I threw caution to the win and took off my shirt.
Well, in hindsight, that was a terrible decision! My sleepy eyes, combined with a tired body (I did 150 burpee's Thursday), did not bode well for me. I ended up playing slip and slide down the mountain. There's no nice way to put this, it hurt like a b*tch! (Caution, this is a little slideshow of the injury. It's graphic so just pass this part if you don't like bruises and scrapes!)
I was in so much pain but had over a mile to get back to my car. I'm typically a crier, but I knew I couldn't let the floodgates open; I wouldn't make it home! I tried to focus on the funny things that make me laugh to keep my focus on something other than the pain.
Thus, to the funnies! These thoughts, videos, and moments flashed through my mind and helped keep those tears at bay.
This is my new favorite thing! Yes, we all know I'm not a mom, but these women are hilarious! They definitely have the ability to make anyone chuckle. I mean come on…mulch!! What man doesn't love mulch! Watch this video and you'll get what I mean!
♦ Lizism of the week: Muenster Cheese
I was up and at it early Thursday too and was the first one in the deli line at Vons Market at 530am. I politely asked the half asleep deli employee for a pound of "Mew-nester-er" cheese. Even she couldn't hold back her laugh, "Mam, did you mean Muen-ster cheese?"
We both had a good LOL moment together!
♥ Seinfeld Moment "Checkout Lines"
There are few things my husband hates more than a visit to the W (aka Walmart). Thus, when I asked him if we could run in for a few things the other day, he hesitantly obliged. We both quickly recognized when we reached the checkout just why we both HATE going to our local W.
Not only did the people in front of us manage to get their items mixed on the counter, but the man in front also realized once he went through that his new pitcher had a small scratch. Thus, after the checkout woman had to return and re-ring the items for customer 1, customer 2 decided to run back and grab a new pitcher. The employee then let me hand her my items to keep the line "moving", however she completely left off the entire bag of toiletries I handed her. Two purchases later, we were out the door, headed home to make a pitcher of those Blueberry Lemonade Chillers to calm ourselves lol!
Now tell me, did you LAUGH OUT LOUD too?
What funnies make you giggle? I'd love to add more to my arsenal!