Come to California; better yet, San Diego! Check out how we weekend with free things to do in San Diego!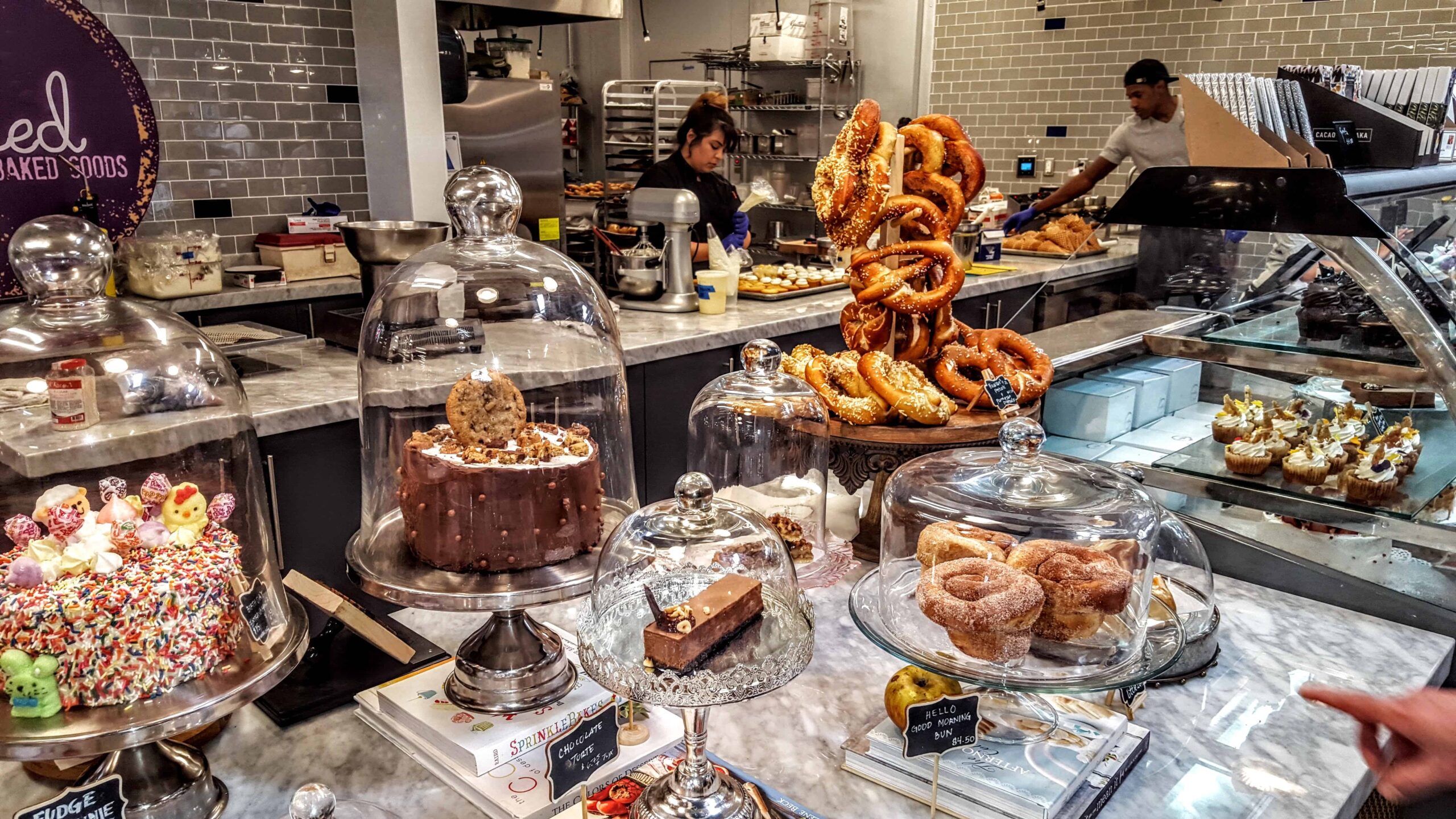 Wonder whose finger that is pointing to the stand of fresh baked Cinnamon Rolls?
Yas, it's Mr. CEO's, making sure I didn't miss the face sized goodies we found in our recent explorations to the Liberty Public Market. If you can resist the temptation to buy EVERYTHING, you can make your window shopping experience one of the many free things to do in San Diego!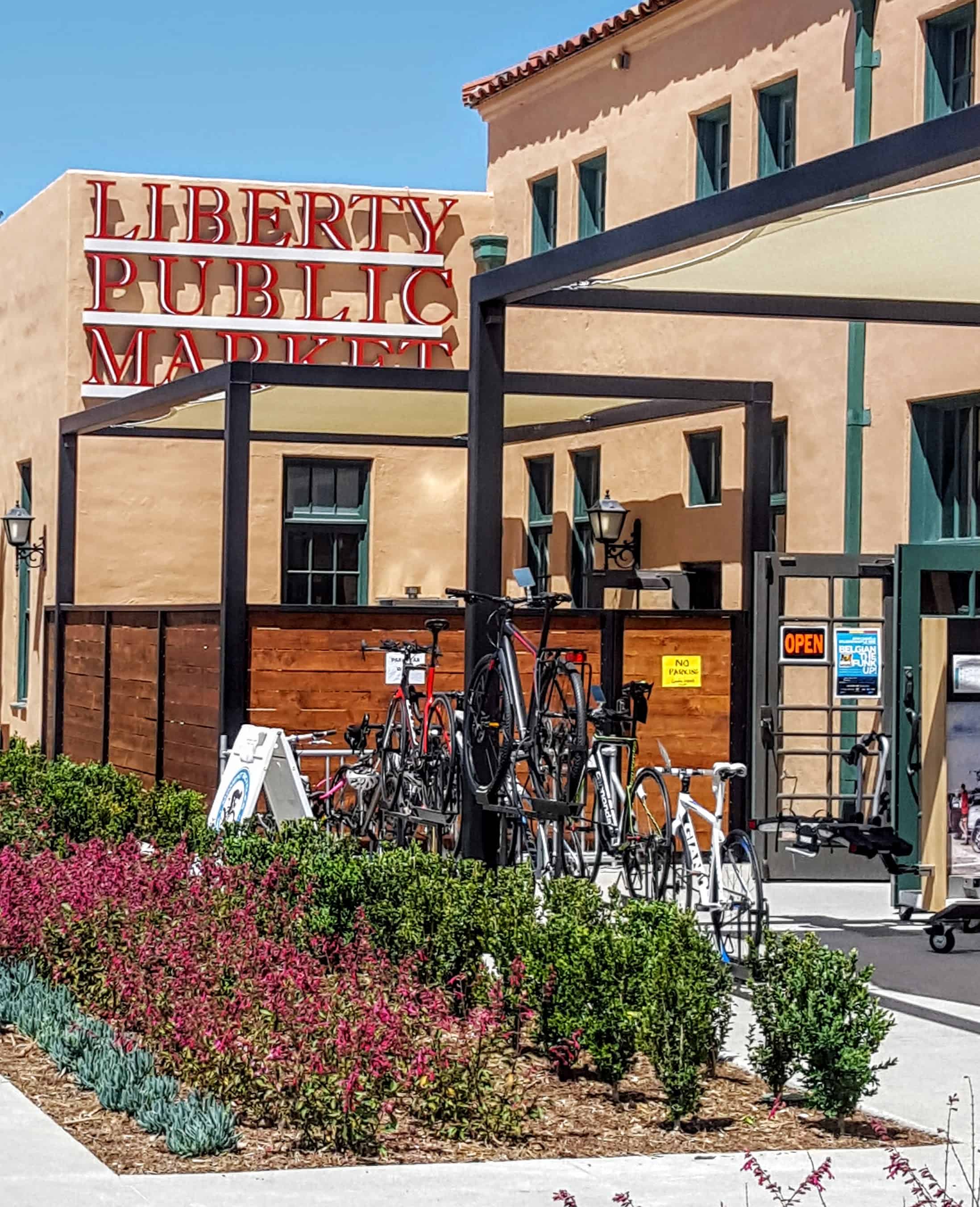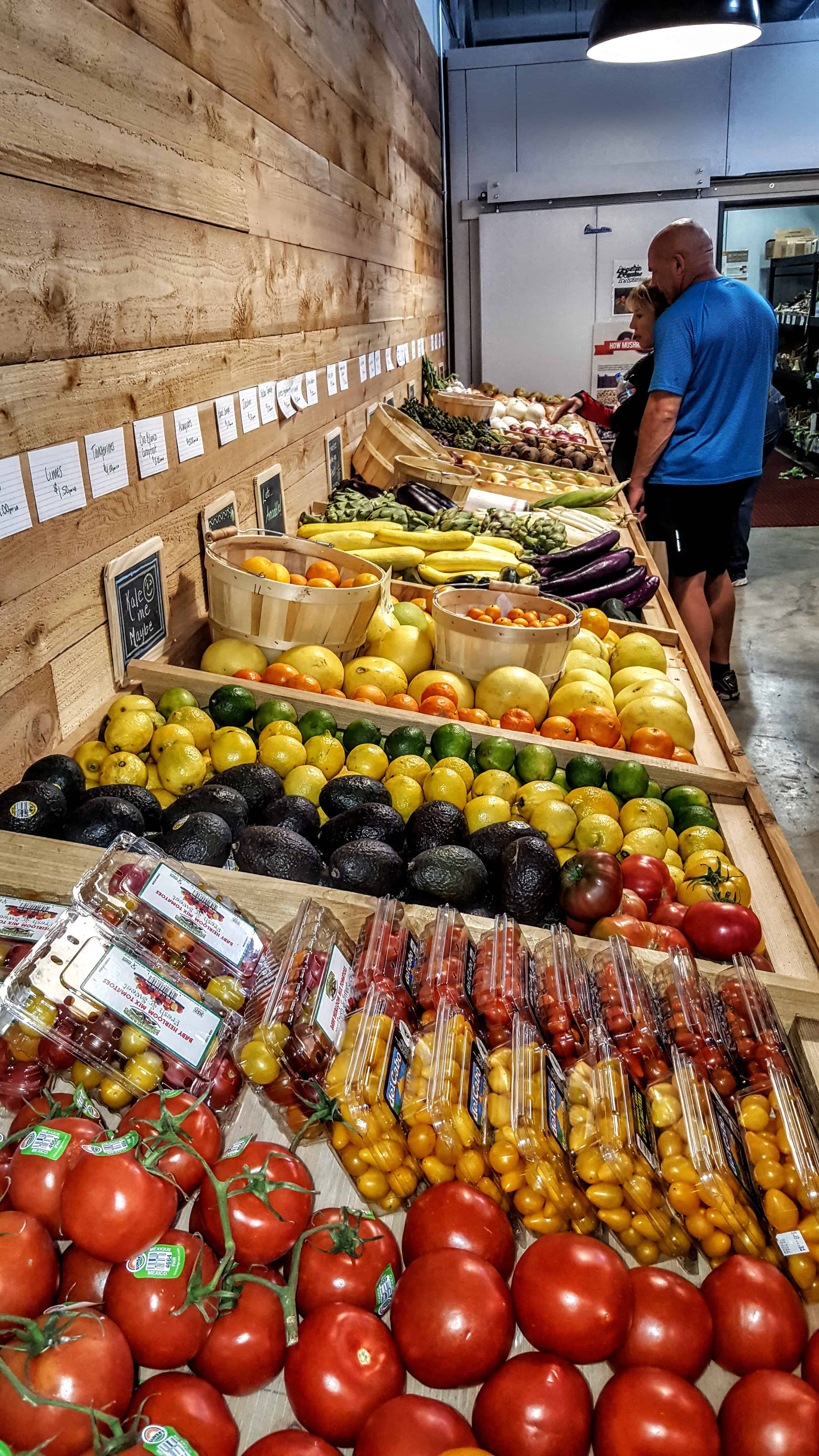 Aisles and aisles of vendors, fresh fruits, veggies, craft beer and local wine; a foodies dream. If you find yourself in the Point Loma area of San Diego, don't miss out on this little taste of big city life!
To be honest, ever since we finished the outside of the Shaw Greenhouse project (don't worry, I'll do a post on that too once the inside is complete), Mr. CEO and I have tried to get out more and spend some quality time together on the weekend. Being I work from home, I crave our weekends outings these days. However, going out gets expensive!
That's why I've been the queen of finding free things to do in San Diego on our weekend adventures.
We could definitely entertain ourselves doing just about anything. I'm sure you feel the same way with your best friend too!
Here's a glimpse at how our weekend conversations start. (Side note, for those who don't know me I'm a huge country music fan and absolutely love Eric Church. Mr. CEO on the other hand; a hard rock, Metallica fanatic. Sigh.)
Me: When are you going to cut your hair like Eric Church?
Mr. CEO: Oh, you didn't hear? I'm growing out my hair like Chris Stapleton. A few more inches and I'll have a pony.
Me: Sigh....(but inside, uncontrollably laughing!) Come on, let's get your hair cut today!  You can even grow out your facial hair like him. It'll be so cute! (One more side note: When we first met, Mr. CEO had a ton of facial hair that I quickly won a bet that made him remove it all!)
Wayne: How about we go get Indian food instead?
Me: Sigh… fine!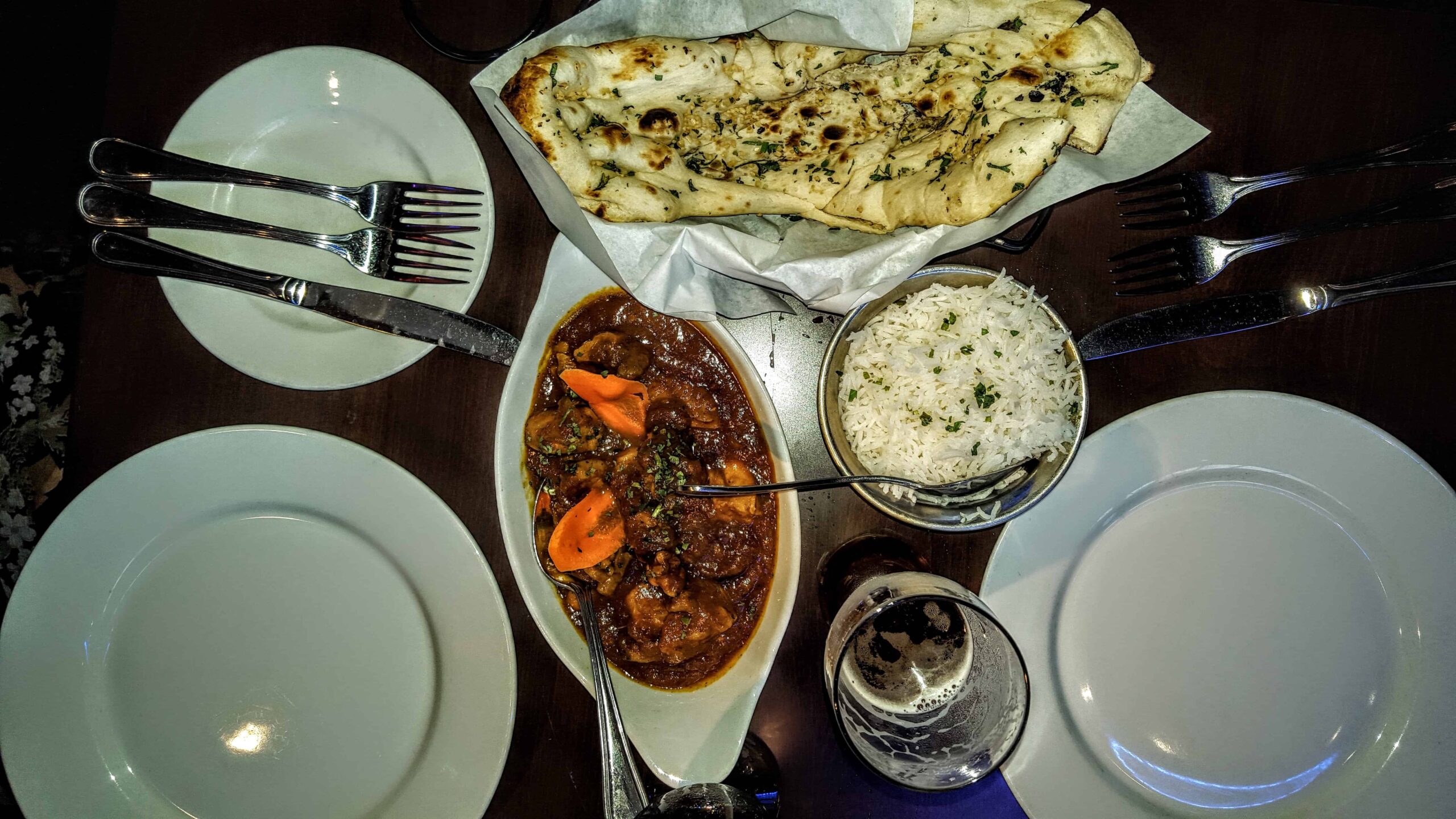 As you can see, we are two peas in a pod! However, the Indian food was a great suggestion and lucky for me I had a Groupon for a great place in Hillcrest. A steal of a deal: $12 for a 3 course meal! Plus, whenever you head downtown in San Diego, you'll find yourself exploring all the hidden nooks and crannies of the land.
Even though I've lived here on and off over 10 years, I still find places I never knew existed. Plus, when you find the cheap $2 parking, plan to walk to dinner, and then realize it's actually on the North end of 5th avenue, you have a long walk to explore the sights and scenes downtown!
Now, it's no secret were a pretty active couple. At least one day on the weekend we'll head out to one of the great hiking trails that surround us, while the other day we'll spend doing a Spartan Workout of the Day. A few weekends ago, we made it out to the infamous Three Sisters Waterfall. It's a short 45 minute drive East, however worth every penny you'll spend on gas. I'd heard about this for years, but hadn't yet made it out there. It's not as long as most hikes, only about 4 miles, but is filled with the most outrageous hills and waterfalls I've seen in this area. Definitely if you're an adventure seeker, this must be on your list!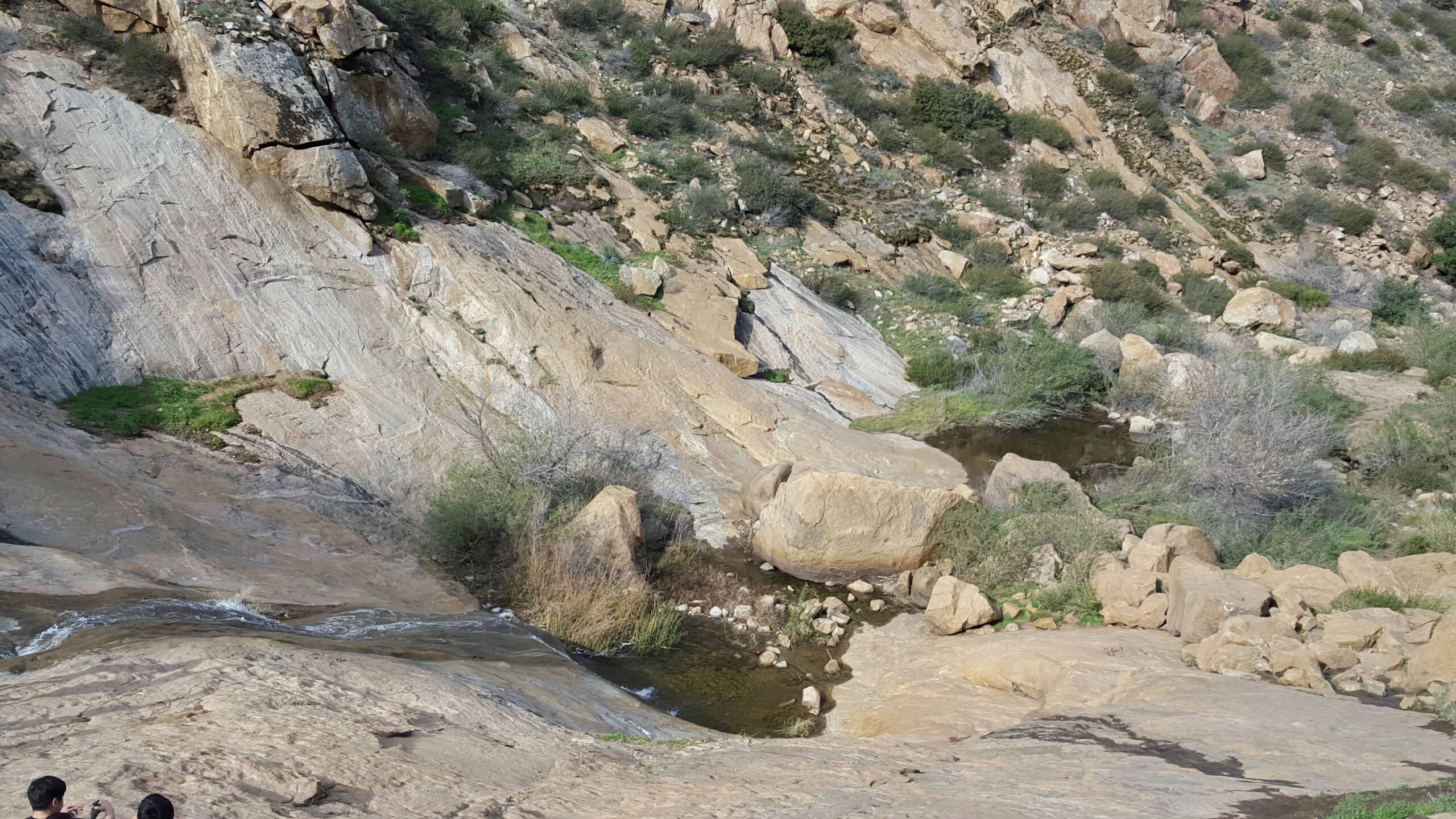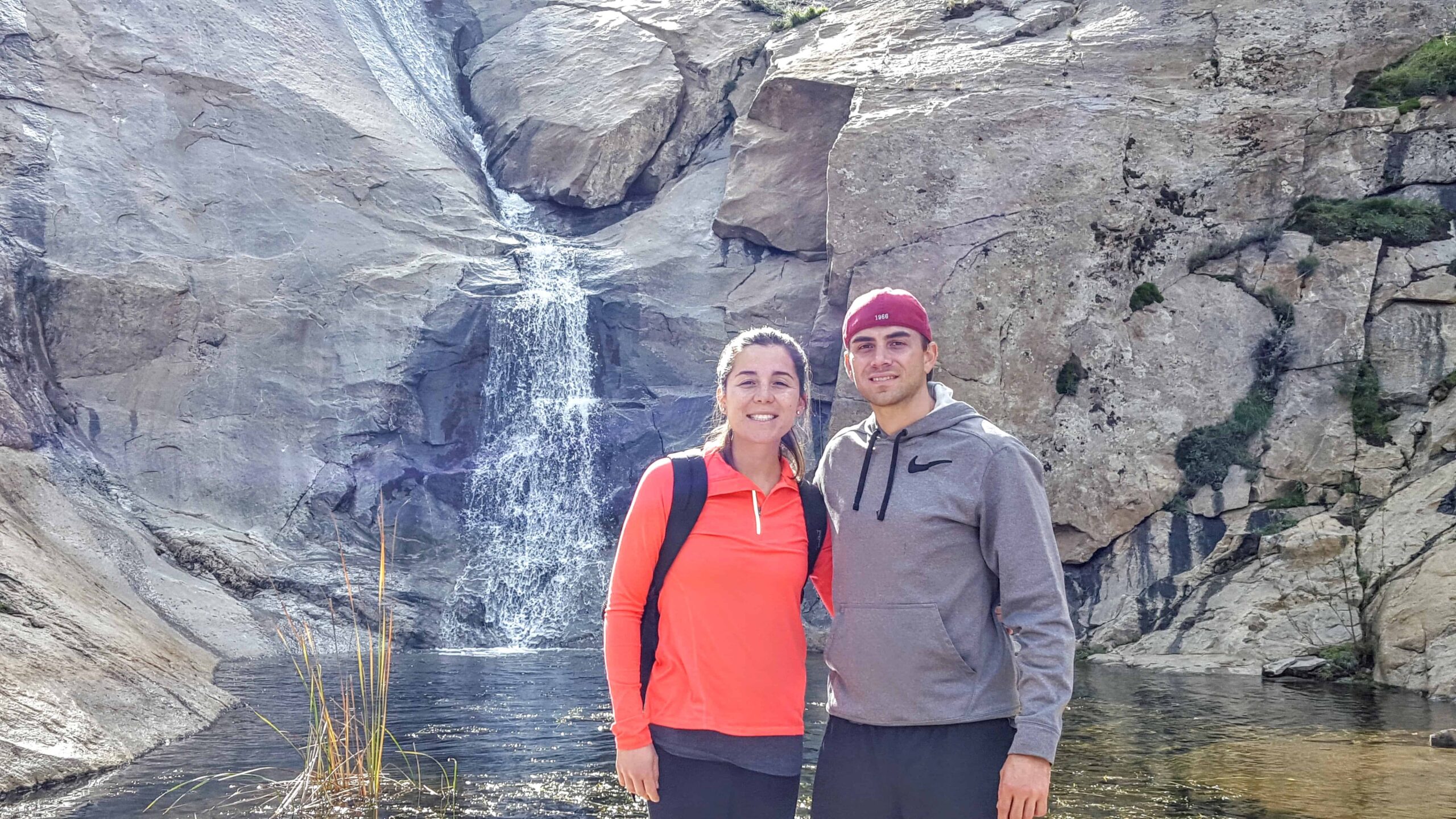 Lastly, make sure to hit the beach!
Grab your swimsuits (sorry, birthday suits aren't optional!) and head down to the coast. We've got a variety of beautiful shorelines for you to choose from. I personally prefer the north end of Pacific Beach. It's a lot less crowded, aren't dealing with the smell of the La Jolla Cove sea lions, and is in walking distance of plenty of happy hours (I mean taco stands)!
Alright, now you have it, the top FREE THINGS TO DO IN SAN DIEGO! But, I forgot one last thing…
Visit me! I'd love to simple swap for you, so be sure to reach out if you ever find yourself in this neck of the woods!