Financing fertility treatments is a big barrier to starting a family when natural conception isn't an option.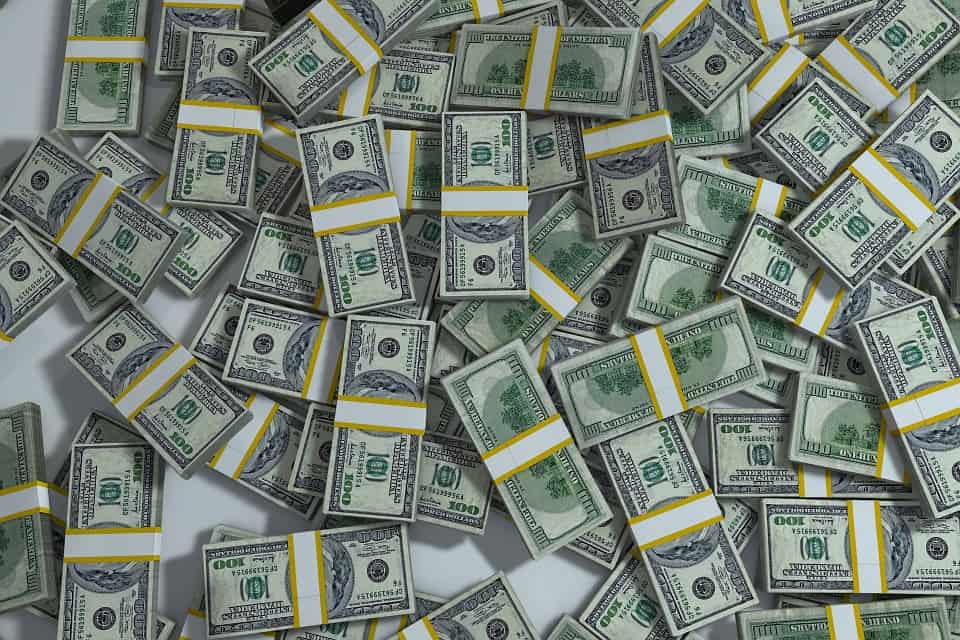 Welcome back to another round of Fertility Friday! I must admit, today I'm going to share with you the low down on financing fertility, but rest assured, even if you're not struggling with infertility I've got some great tips that will help you increase your savings. I think more money in your pockets is something we all can get on board with, right?!
I can't sugar coat it. Financing fertility can cause a drastic amount of stress for couples. It's not enough that they are going through hell with the various treatments, injections, appointments, etc., but, on top of that, let's throw in the fact that most insurance won't cover anything when it comes to assisted reproductive technologies (ART).
Since you know I'm an open book, I'll tell you the brief 4-1-1 on what I was told from my insurance, "We'll cover part of the testing to help with your diagnosis, but once you've officially received it, we won't cover anything." So, we received partial coverage to get poked, prodded and spend endless hours in the lab to walk away with a diagnosis that meant if we wanted a family, we were going to have to dig deep into our savings and make it happen.
Since I absolutely adore my doctor, I know I am not willing to leave her office and try to find a lower cost option. The relationship you form with your reproductive physician during this time can really make or break you, figuratively speaking. She knows me and Mr. CEO, and the fact she's been through it too is reassuring to know she understands the emotional stress it can play on your marriage.
According to the non-profit organization Resolve, here's the facts on the high price of financing fertility:
Average cost of an IUI cycle: $865; Median Cost: $350
Average Cost of an IVF cycle using fresh embryos (not including medications): $8,158; Median Cost: $7,500
Average additional cost of ICSI procedure:$1,544; Median Cost: $1,500
Average additional cost of PGD procedure: $3,550; Median Cost: $3,200
(Note: Medications for IVF are $3,000 $5,000 per fresh cycle on average.)
Several interesting trends in clinic pricing have surfaced:
In areas with few infertility clinics, prices, on average, are higher.
High cost of living does not equate to high treatment costs.
IUI prices ranged from $275 to $2,457—a huge differential. Some prices quoted include medications, blood work and sonograms; others do not—hence the huge price differential.
ICSI prices across the country are within $500 of each other—$1,000 to $1,500.
Now, I can tell you here in California, these prices are significantly higher. On average, the minimum price is between $12,000-$22,000, depending on your treatment path and suggested testing. These facts are what I like to call real data, meaning I got them from friends who've gone through this and know the financial hardships the disease of infertility can play on your pocketbook.
Though these prices are absolutely frightening to a frugal saver like me, I can promise you they won't stop us from having a family. If you see Shaw's Simple Swaps Lemonade Stand down on the corner of PB Beach, you know to drop in a quarter or two because it's for a good cause-lol! Just kidding.
But, let's get to the real meat and potatoes to show you how you can keep a few extra bucks in your pocket but still follow those fertility fueling food tips Sara and I have been preaching to you!
What can you do to help save a little while still eating a healthy diet?
Rest assured, I wouldn't just leave you depressed and guessing how the hell you're going to finance your fertility! I've consulted with my RDN experts to give you their best tips and tricks on saving a dime while extending your food. BONUS- this applies to everyone! It's never a bad idea to cut down on food waste and save more money!
Tips & Tricks to Help with Financing Fertility & Extending Your Food Dollar
Here's a few other great resources to check out!
Let's chat! What are your favorite tips to stretch your food dollar?