The BIG reveal: How to build a DIY Greenhouse!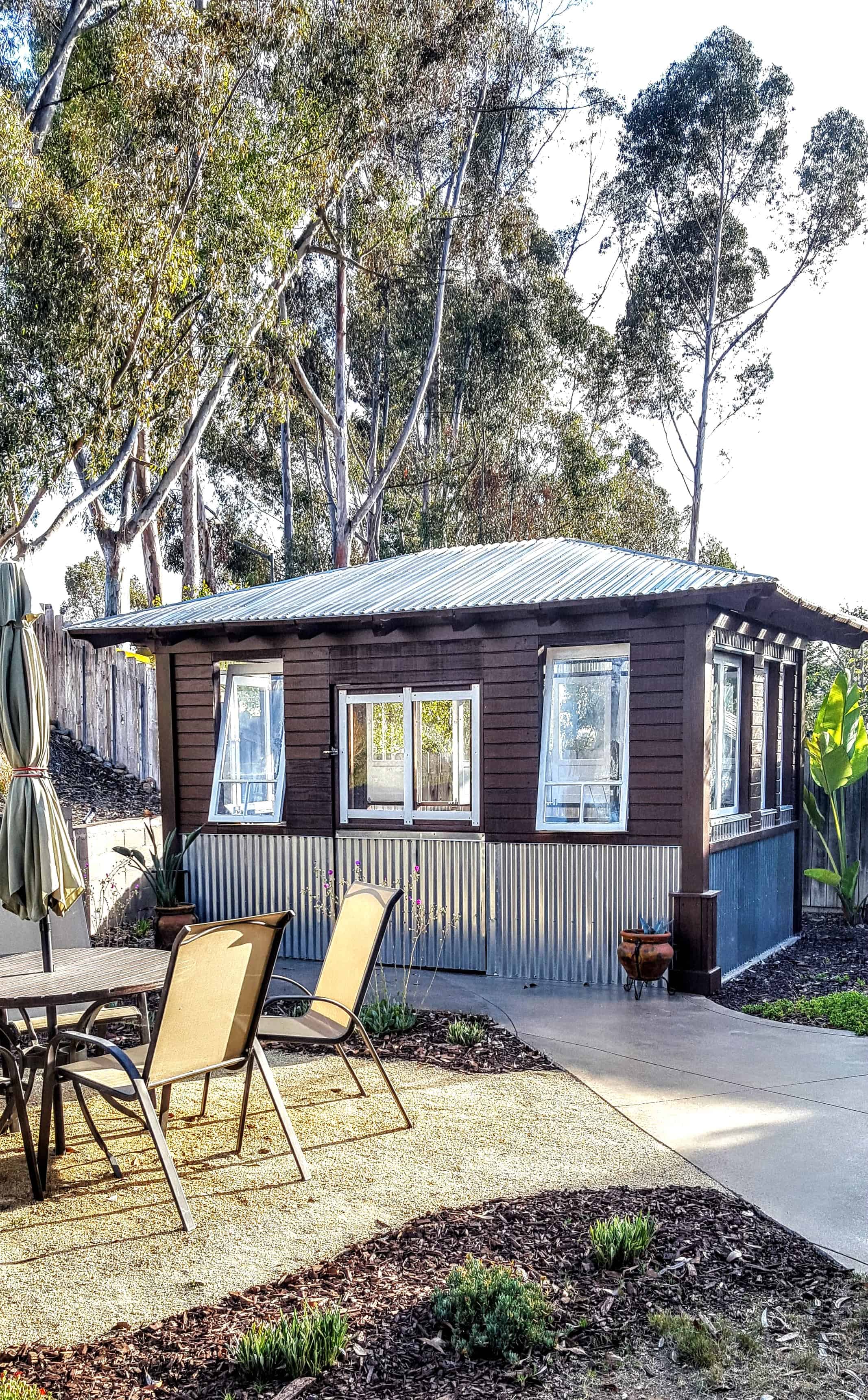 Alright friends, the moment we've been waiting for is FINALLY here!
If you follow me over on Instagram, you know Mr. CEO and I have been working on the DIY project #shawgreenhouse for quite sometime. I kept you on your tose with the #comingsoon, but really, I was just waiting to get a second alone with Mr. CEO to have him sit down and play 21 questions with me!
After a little convincing and a few Chocolate Chip Cookie Dough Bars, I got the deets from Mr. CEO!
Without further adieu, here's the scoop on how to build your own DIY Greenhouse!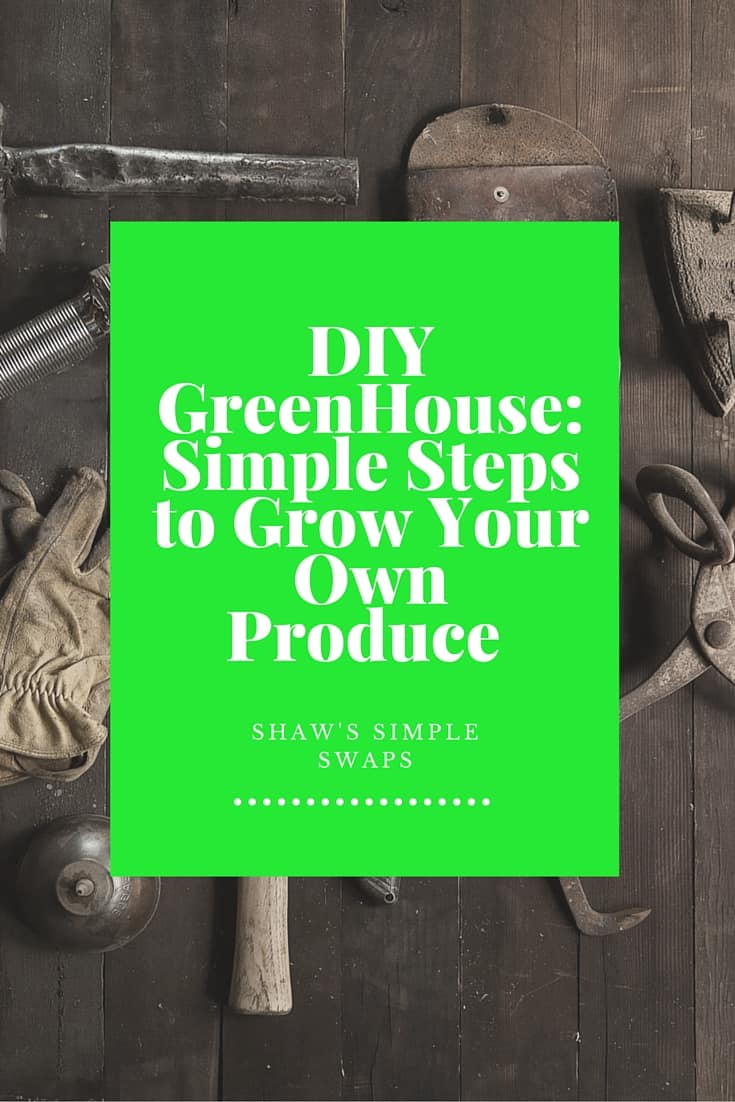 Q: What inspired you to turn the backyard gazebo into a greenhouse?
A: "My wife. I wanted to build something that would help Shaw's Simple Swaps and her kitchen creations. Plus, I knew we'd eat more fresh foods that would benefit our training if we had them readily available outside. I like when she can just go outback and pick out what she needs for our meals, like these tomatoes for this lentil casserole she made."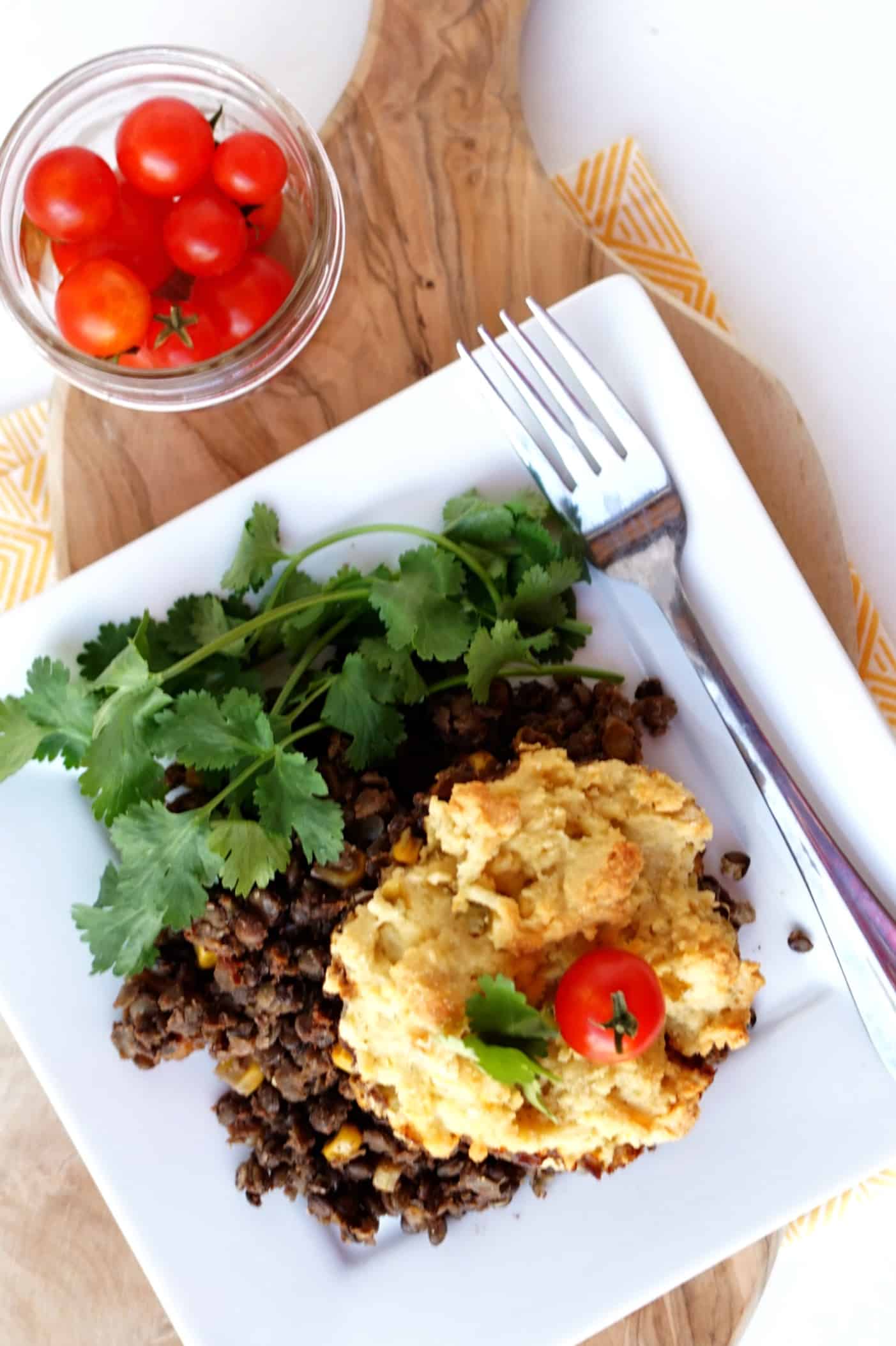 Q: How did you design the layout? Was this knowledge from your engineering days? Or, can anyone do this?
A: "Years of working construction with my dad and his friends helped build the foundation for the greenhouse. I took a pen and piece of paper to sketch out the concept I had in my head. But, for those who prefer to use concrete directions and don't have an existing structure to work with, you can get blueprints from Pinterest. Liz pinned a few during the initial stages because she wasn't sure of my direction."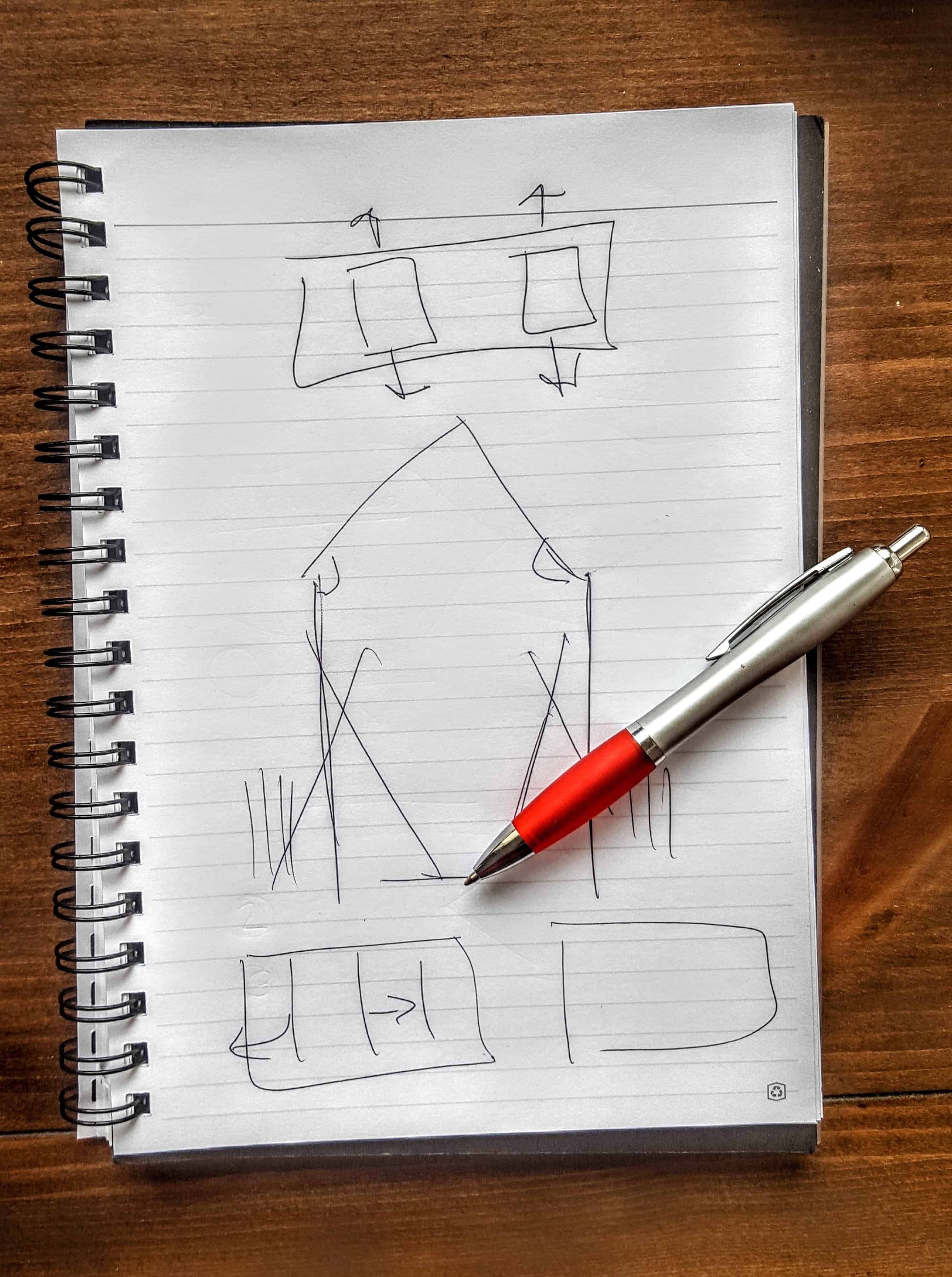 Q: What are the essential tools you'd recommend someone interested in building their own DIY greenhouse invest in? Is it cheaper to rent?
A: "The main tools you need are a ladder, hammer, tape measure, screw gun and circular saw. For me, it's always better to buy the tools because I know I'll be doing more projects. (Liz: Here's a sneak peak at my latest Pins for his next project!!) If a greenhouse is more of a one time project for you, then you can always borrow or rent tools to save money. But, remember, safety first. Always wear your protective glasses."
Liz: No, I did not ask him to say that! He's big on safety- watch out future kids, your dad is going to buy you them too!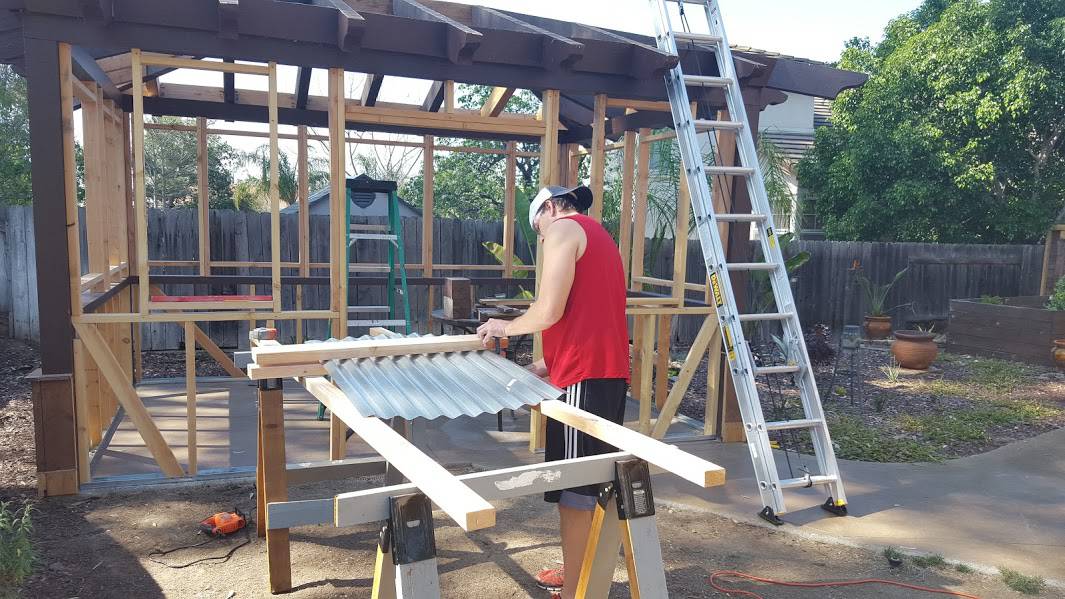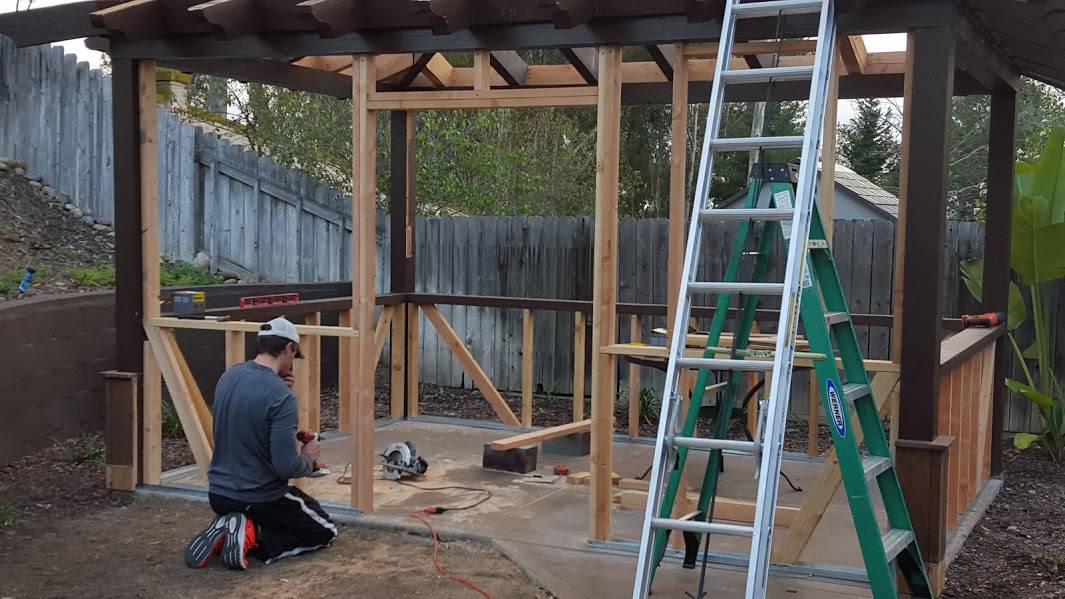 Q: How much would you say this project cost in total? Were there ways you simple swapped your materials?
A: "Total, about $800. Everything that was torn off from the old roof was reused on either the inside or outside of the greenhouse to create the siding. To save on the windows, I went used. Always search out your local salvage yard or junkyard. I was able to get all 14 windows for $300, when the average price of a new large window was about $275."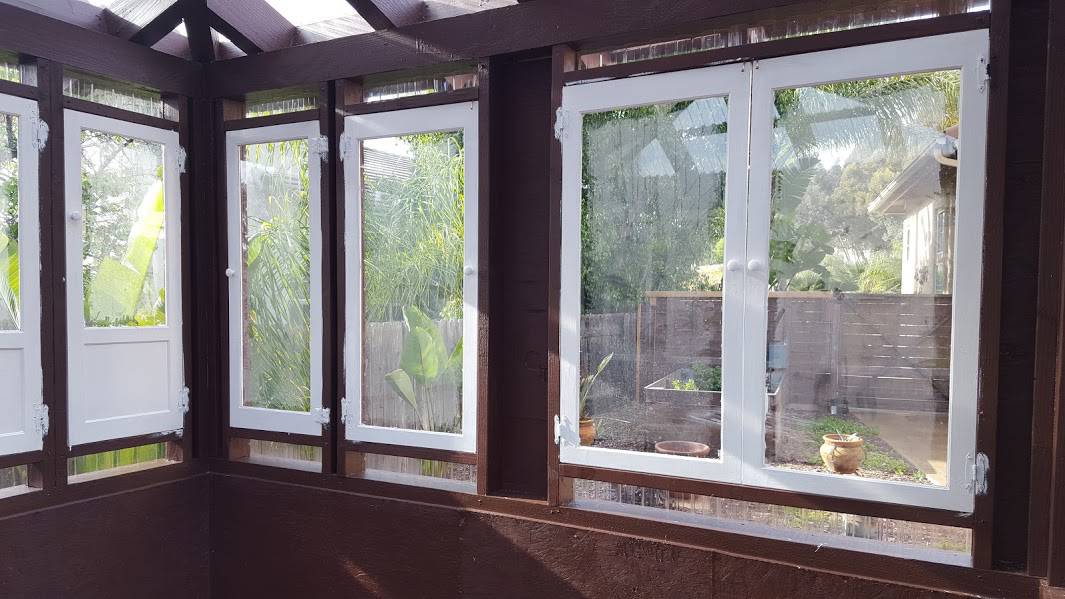 Q: Your painting looks fantastic! Did you hire a professional? (Disclosure, Liz: I staged this question!)
A: "The painting was done by my professional simple swapper. However, never tell her she's allowed to get paint wherever she wants. I learned that the hard way!"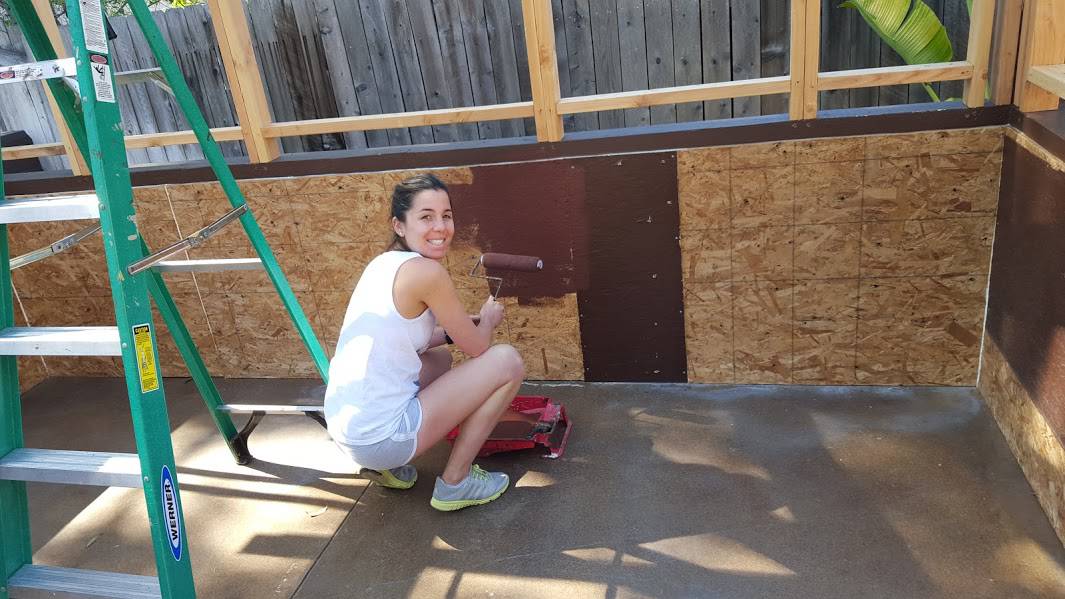 Q: What was the hardest part of building the DIY greenhouse?
A: "Putting on the plastic roof. It was an awkward position to be in for such a long period of time. If you don't have a standing structure in place, I'd recommend making an a-frame instead of a 4-corner apex. It will simplify your project immensely."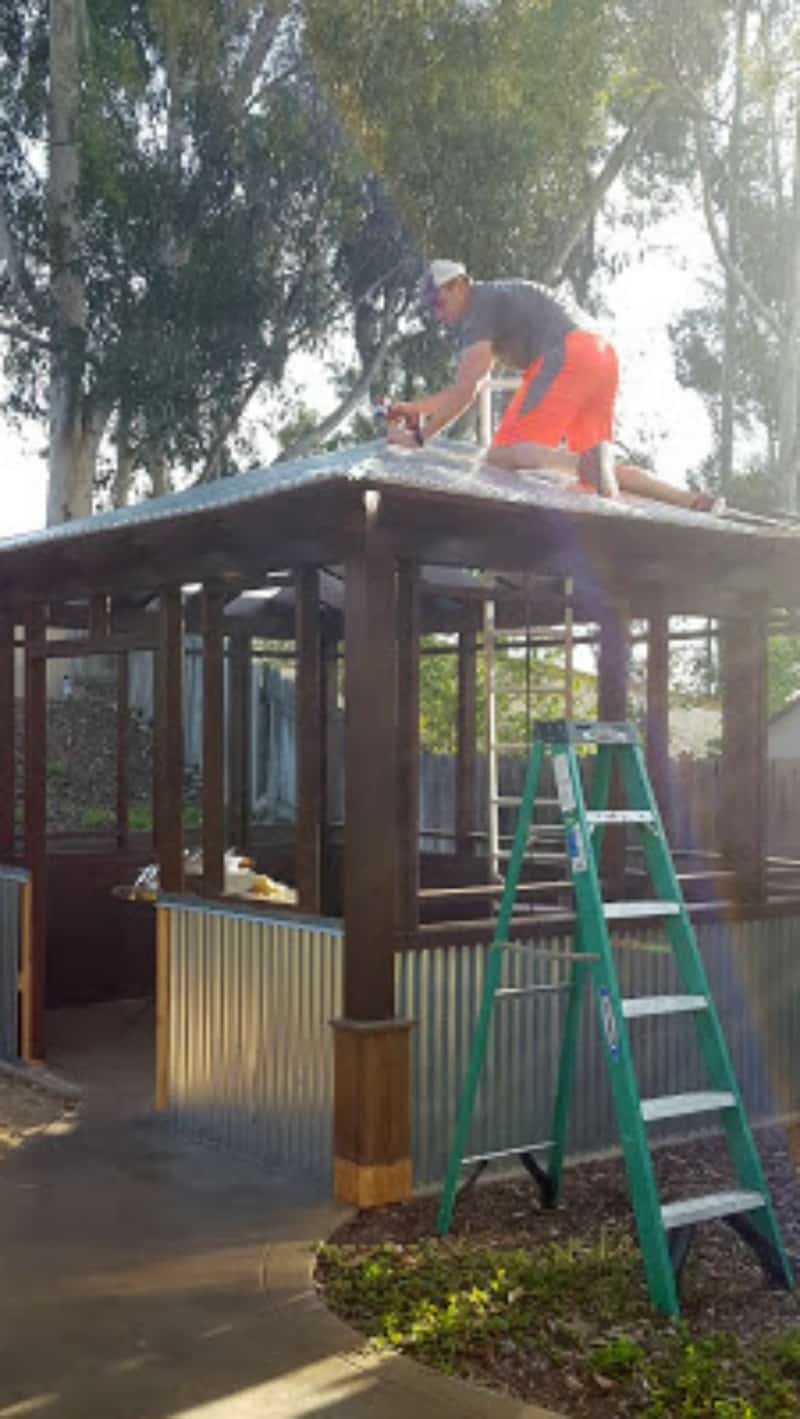 Q: What was the main thing you fought with your wife over during the construction process?
A: "Not eating enough. But, honestly, she let me do whatever I wanted with the greenhouse!"
Liz: Here's the terrible food I whipped up and forced him to eat. Such a bad wife, huh? 🙂
Q: Now that you've completed the project, if you had a second shot, what would you have done differently? Why?
A: "I have nothing I would change. Doing it sooner!"
Liz: "I would have painted the windows before putting them up! Son of a gun, that was a hard task not getting white paint on the dark brown!"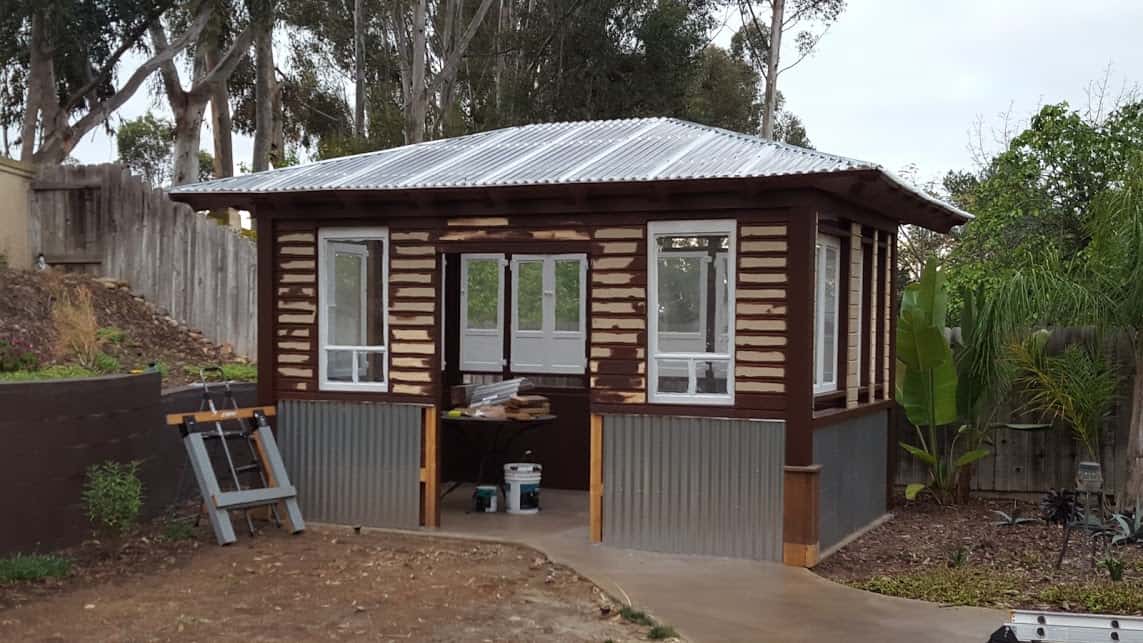 Q: What are you currently planting?
A: "Red and yellow tomatoes, potatoes (grown from a sprouted potato cut into small cubes, which has yielded 5 plants), summer squash, strawberries, beets, hot peppers, sweet peppers and herbs like basil and cilantro."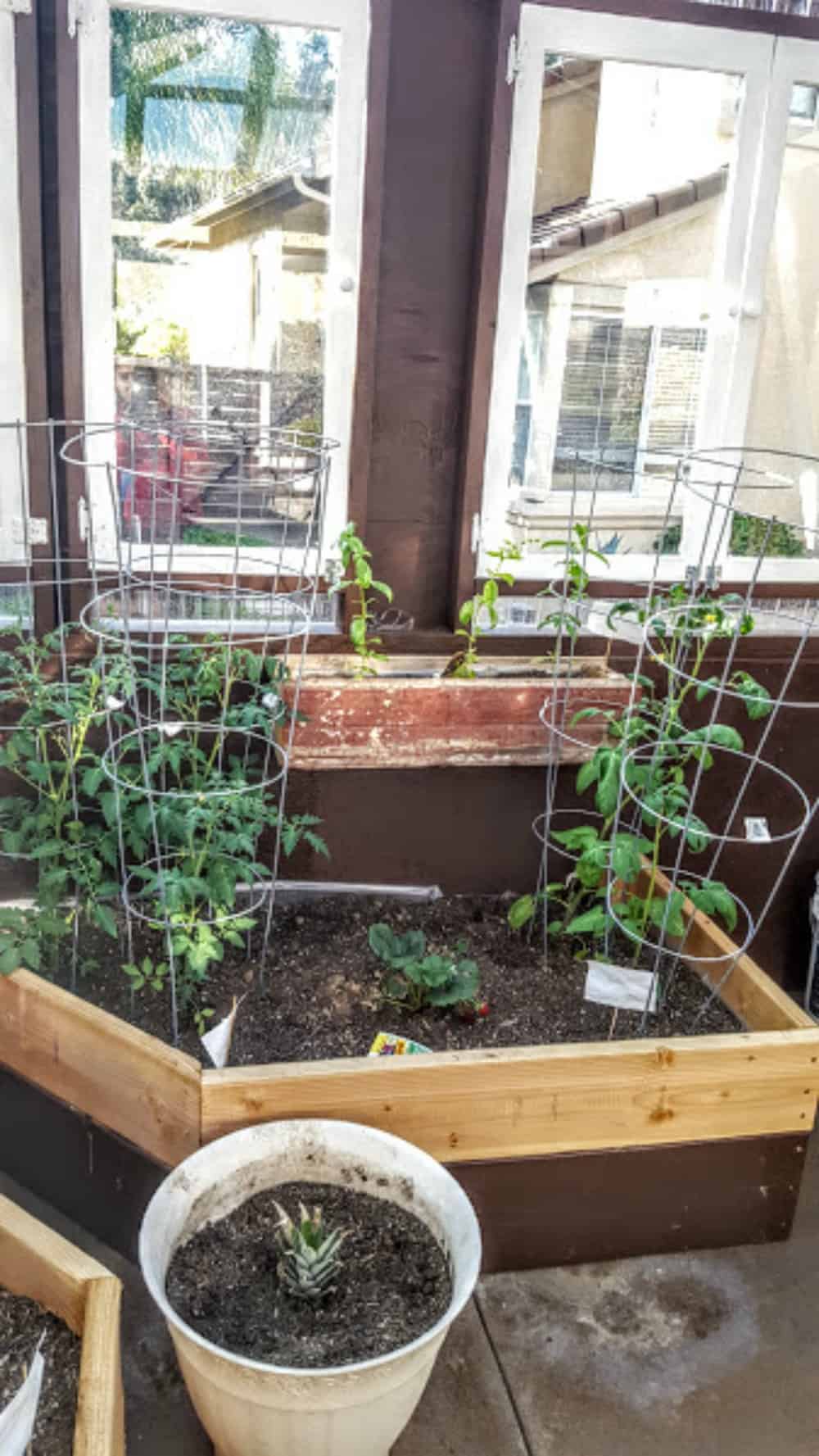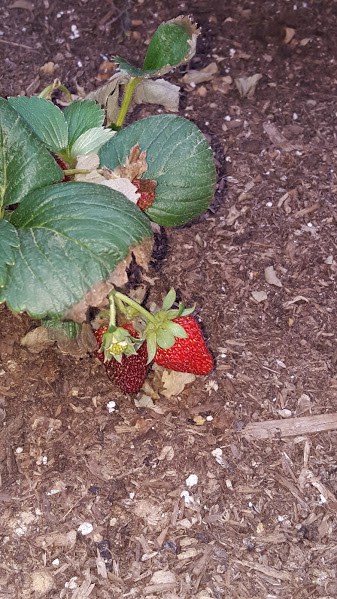 Q: Any words of wisdom or tricks of the trade to yield a green thumb?
A: "Make sure you water everyday!"
And there you have it! How to build a DIY greenhouse!
Have questions? We want to hear from you! Feel free to comment here or shoot us an email! We're happy to help in your building endeavours!