Summer is prime time for vacationing, but for those like us who can't get out of town, why not have a "stay-cation"! The beauty of the "stay-cation" is it forces you to get out and try some of those local hot spots you have had on your must-try list but just haven't got around to it. Plus, having others join you on your self-proclaimed "stay-cation" allows them to experience a vacation of their own as well!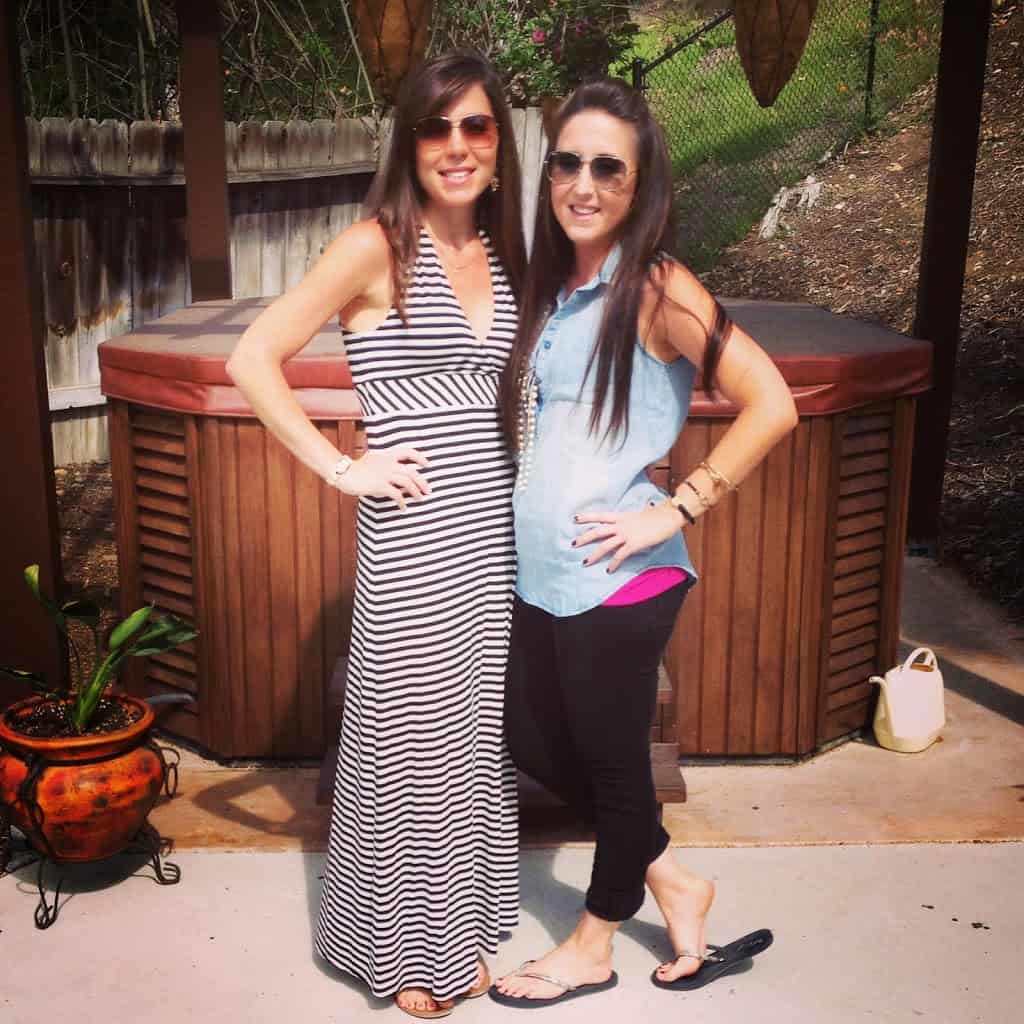 Katie Visits San Diego

After a long morning hike up Iron Mountain, we thought why not finish off our day with happy hour. I have to admit, us Shaw's are fans of the day drinking; mainly because I can barely make it past 9 PM! Nevertheless, Katie is never one to turn down a good time, so we headed downtown.


And the winner is…
For those of you learning about this gem for the first time, brace yourselves! Seasons 52 is a chain found throughout the United States and is this dietitian's dream restaurant. All menu items are based around local, fresh ingredients that use natural herbs to add flavor without added guilt. All menu items are under 475 calories, making them a easy fit into any diet plan.
One of the best things about this restaurant is their happy hour. Everyday from 11AM-6PM they feature their Flights & Flatbread Menu for $15, which allows customers three tastings from a wide selection of wines. Top it off with a pour from your favorite choice!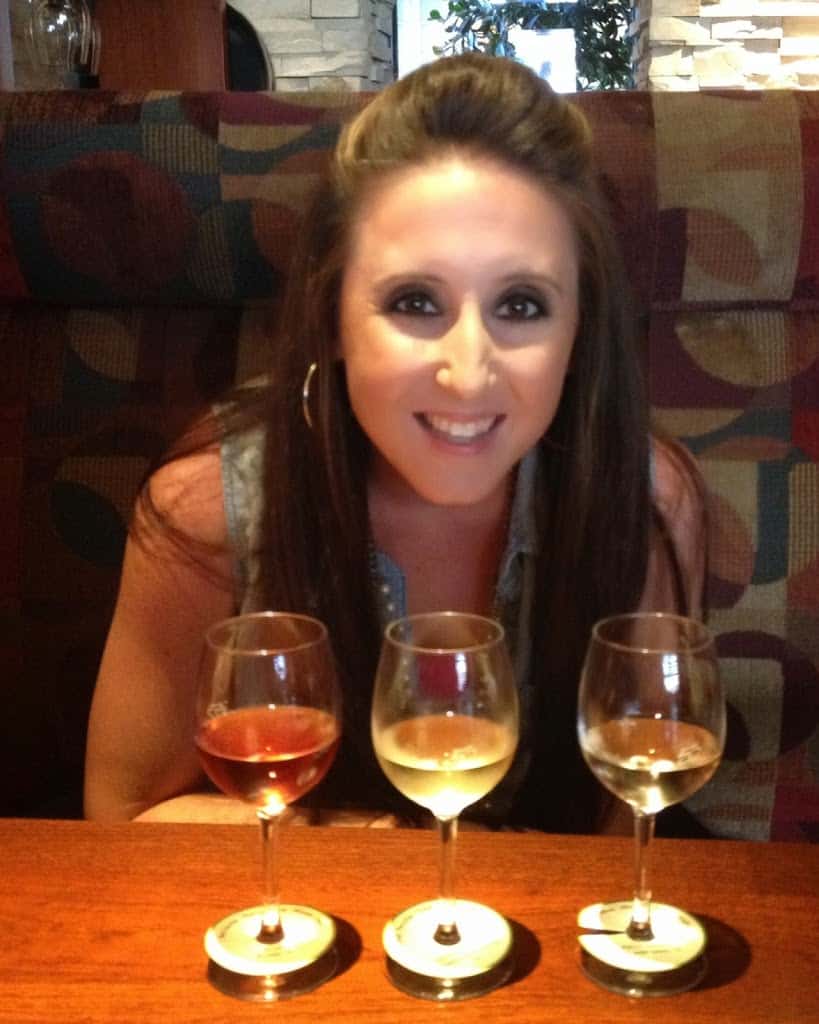 And these are just the tasters!
Don't worry, once your flatbread comes those strong pours will mellow out a bit! Seasons 52 has a selection of four flatbreads to choose from to enjoy with your wine. We decided on the…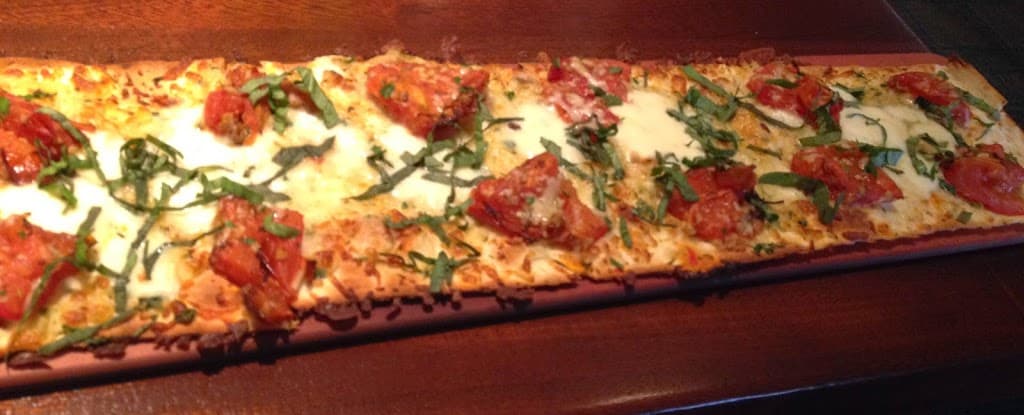 Roasted Roma Tomato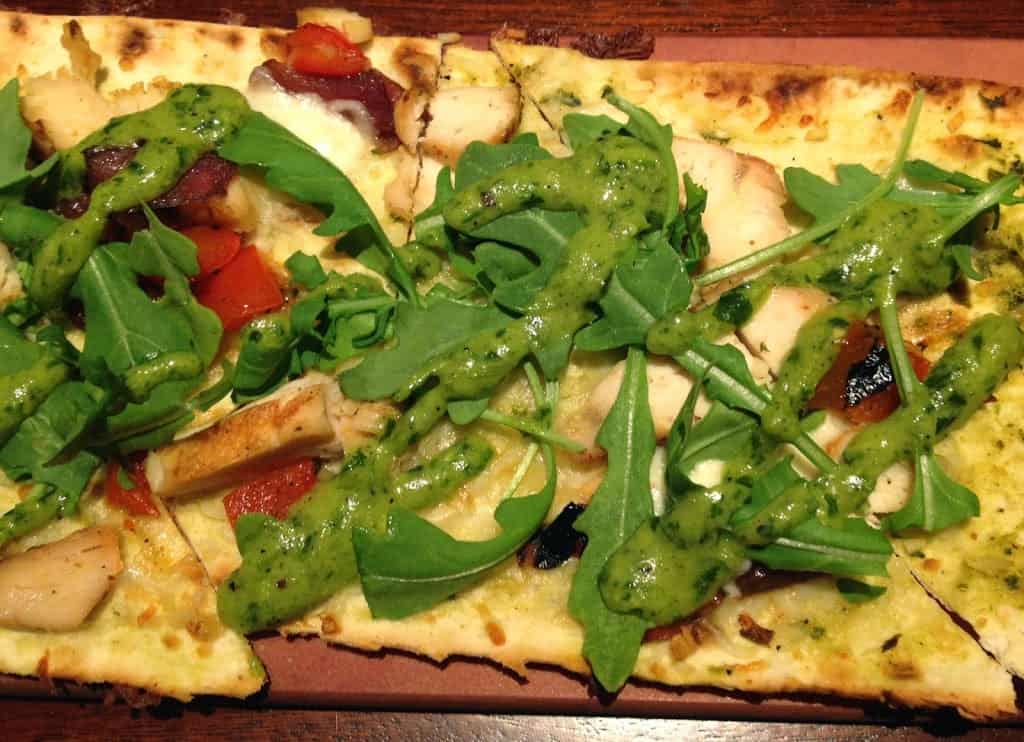 Chicken Pesto
I have to say I stayed true to my Italian roots and indulged in the Roasted Roma Tomato! Delicious!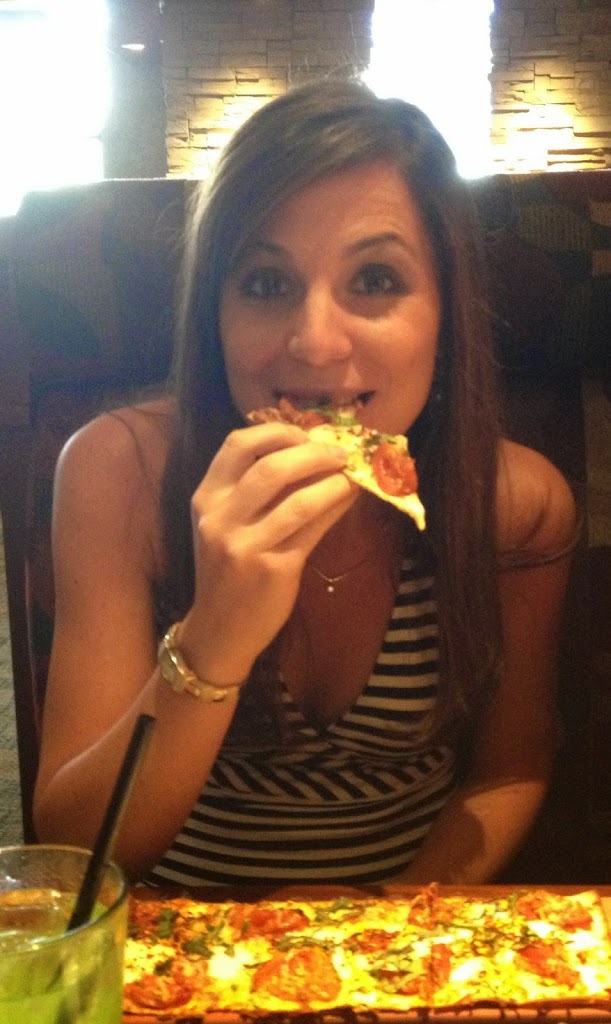 I wish I could say I practiced moderation, but I will be honest, those 430 calories tasted so good I finished the whole thing. Good thing it wasn't a Little Cesar's Pizza… I'd be over 1000 calories in the hole!