If you like a good cookie but aren't a fan of the baking process (read lots of bowls, measuring cups and endless dishes), then these Chocolate Walnut Rugalach Cookies are for you!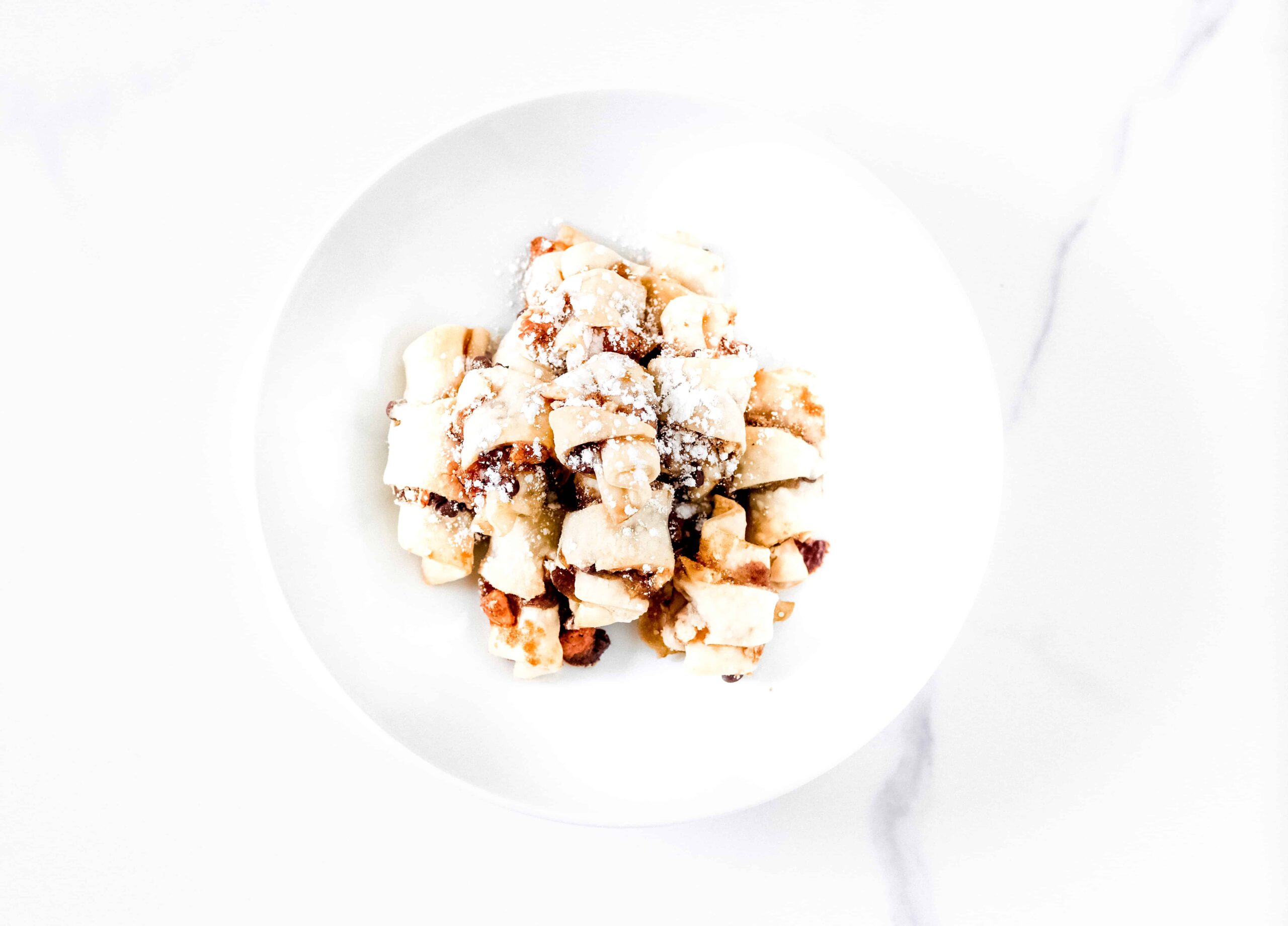 Are you team Rugalach?
If you're not sure yet, trust me, you will be!
If I'm being honest with you, I've sat here the last 2 hours You-Tubing videos on how to work Lightroom, a program that helps edit photos.
Fact, I'm more confused than ever and just realized I've now wasted 3 of my 5 hours total of nanny care this month on this DIY educational experience.
Lesson learned, You-Tube does not solve all yours problems.
Anyways, back to the Rugalach. After spending way to much time on the above, I knew I needed a simple treat to help reward my efforts.
Enter, these Chocolate Walnut Rugalach Cookies!
I could have made over a dozen batches of these Chocolate Walnut Cookies in the amount of time I just wasted (or, these Brown Sugar Cookies or heck, even Grandma's favorite Snowball Cookies!)
Yep, that's a whole lot of cookies for Miss Hayden and I to enjoy!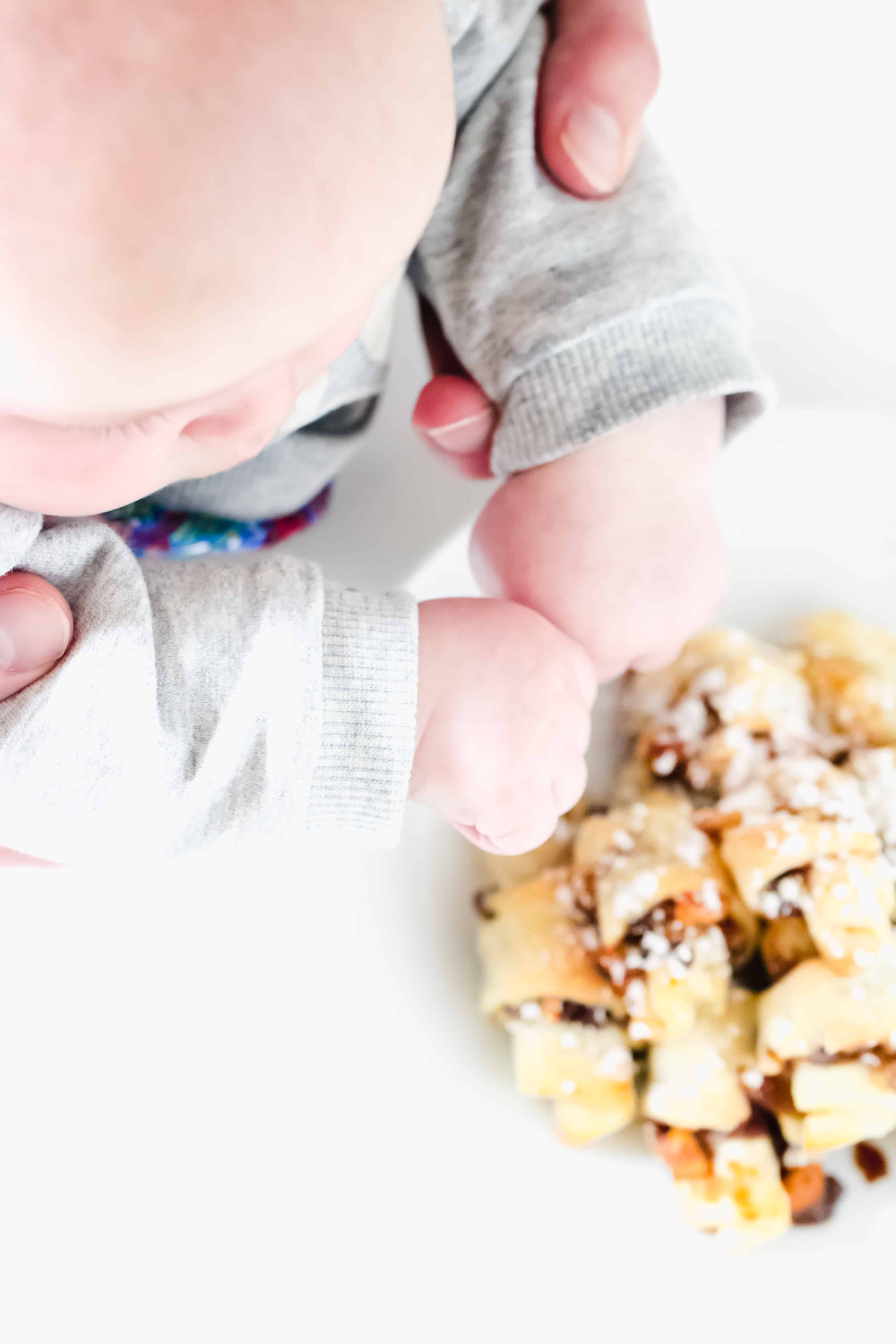 To cut to the chase since now I'm tight on time (thanks again You-Tube), you need to make these Chocolate Walnut Rugalach Cookies for 3 reasons:
3 Reasons to Make Chocolate Walnut Rugalach Cookies:
First, they are damn delicious.
Second, they take less than 20 minutes total to prepare and have a minimal mess clean up (winning!)
Third, they are damn delicious. (I say that twice because it's a fact, Mr. CEO ate 5!)
Okay, now trust me when I say, if you need back the gift of time this season, these cookies are for you!