Give a gift from the heart this Valentines Day…
like these Heart Healthy Chocolate Peanut Butter Truffles!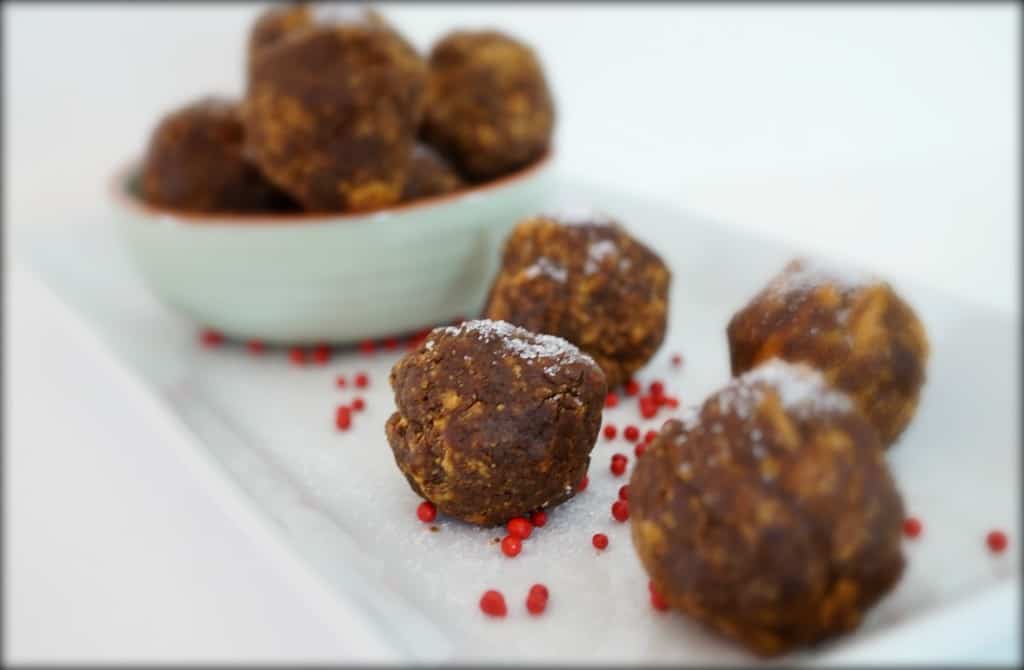 I once read, "Nine out of 10 people like chocolate, the 10th person always lies!"
Okay, so many that's not actually a scientific fact, but goodness gracious, who wouldn't love chocolate!
Chocolate is one of those treats I down don't ever want to live without. I prefer dark chocolate, not because it's healthier for you (but that is an added bonus), but because I love the deep, rich flavors that are buried deep within its layers.
I have to admit, one of the biggest downfalls in being a self employed lady is the lack of access to the dark chocolate stash my colleagues used to have. Right around 2pm most days I'd find myself lurking around their offices. They definitely caught on to my shenanigans but had a good sense of humor about it.
Liz… looking for the chocolate or gum today?!
Sure, I could buy my own and keep them here at home, but if I'm being real with you, I have a hard time having just ONE piece. Try mixing my self employed anxiety moments and a bag of dark chocolate kisses; yep, not a good picture!
I had to come up with another plan to satisfy my chocolate fix. That's why I came up with these heart healthy Chocolate Peanut Butter Truffles. You know I'm obsessed with powdered peanut butter so combining my favorite ingredient with my love for chocolate seemed like the perfect fit!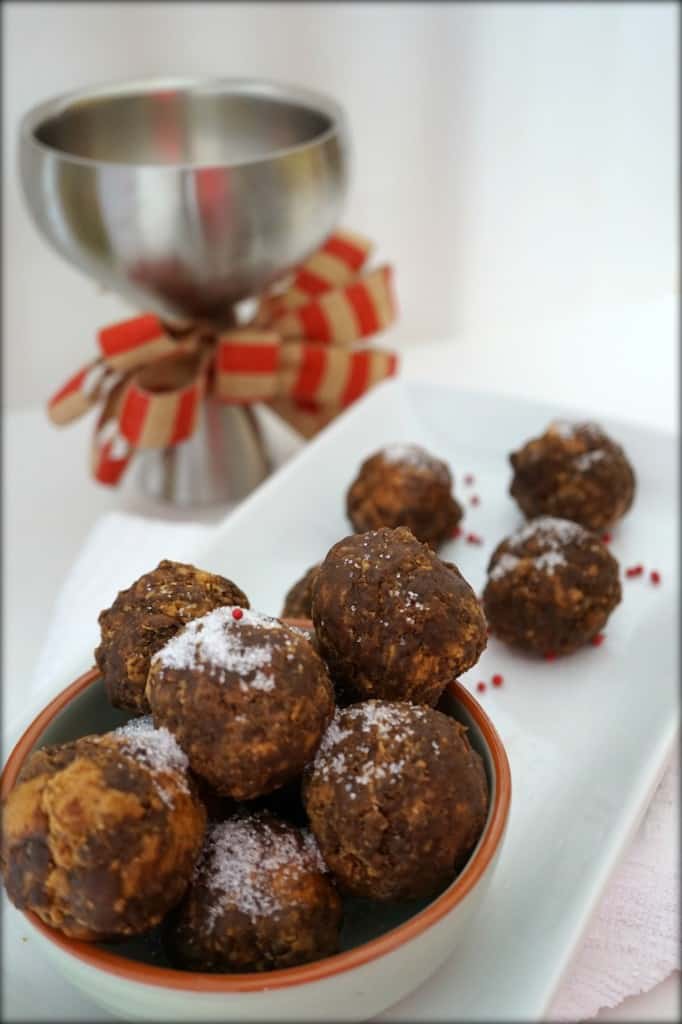 I love these because they are SUPER simple to make and you can get the kids involved too. It's a great way to use up those stale animal crackers and can easily be made with your allergen friendly cookies to satisfy a variety of different diet types.
Plus, the beauty of these Chocolate Peanut Butter truffles is that they're here just in time for Valentines Day! You can easily whip these up to share with your loved ones and feel great knowing they are filled with heart healthy peanut powder. By using the powdered peanut butter, you also significantly decrease the fat content. That's what I call winning!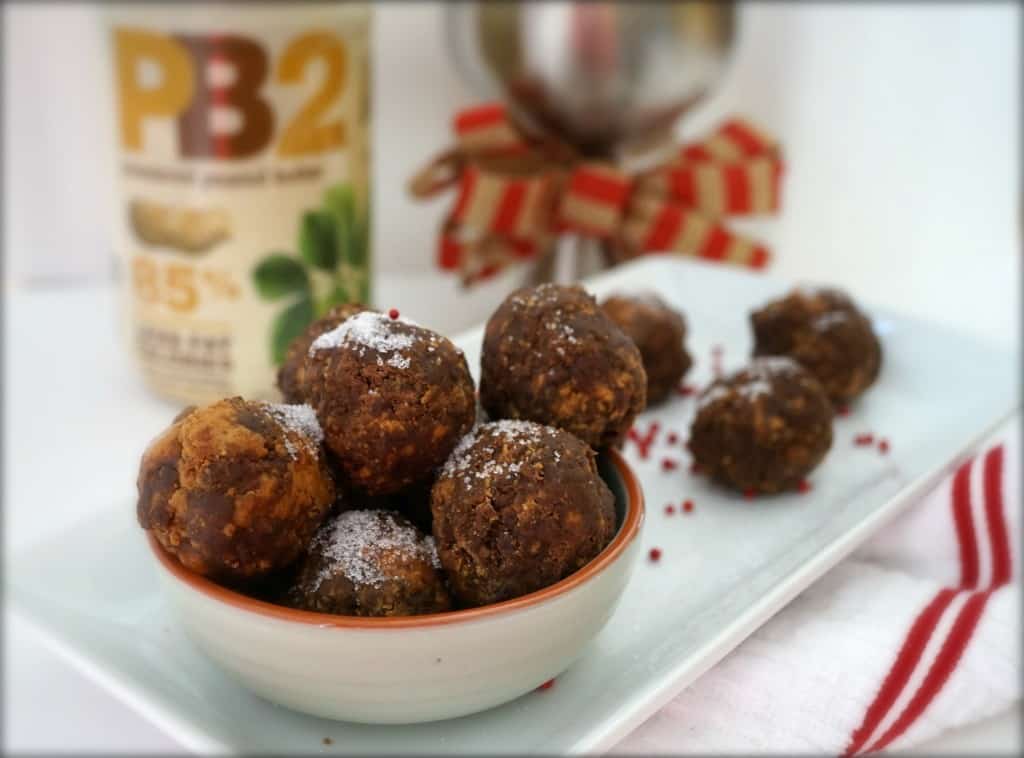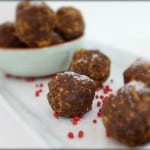 Print
Chocolate Peanut Butter Truffles
Ingredients
6

oz

chocolate graham crackers or animal cookies/bunnies

1/4

cup

powdered peanut butter

1/3

cup

melted nut butter

3

tablespoons

unsweetened almond milk

*optional sprinkles
Instructions
In a food processor, pulse the crackers until a flour like consistency forms.

Add in the powdered peanut butter and mix together.

Pour the melted nut butter and almond milk into the food processor.

Pulse a few times, adding more almond milk if consistency is to thick to mix.

Remove and portion with a small scoop into 24-32 truffles (depending on the size).

Refrigerate or freeze to eat at your convenience!
Notes
*If you prefer a fuller fat version, use pure 1/2 cup nut butter of choice, omit almond milk and powdered peanut butter.
What's your favorite Valentines Day treat?