A crowd pleasing, cheesy quick bread that will woo even your toughest critic.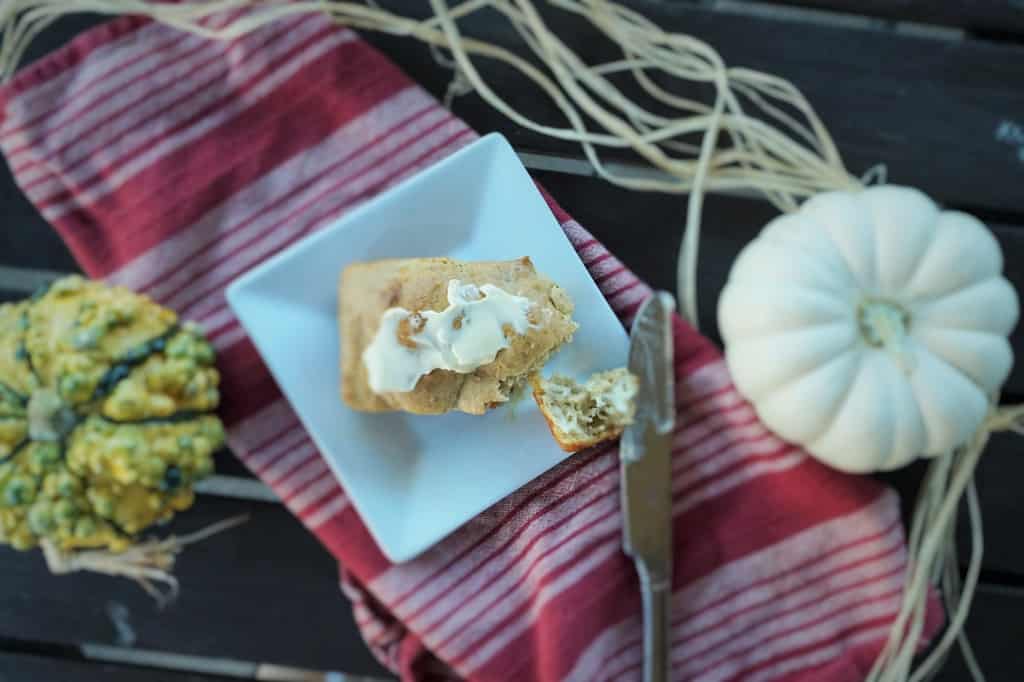 Step aside store bought bread, we've got a new player in the bread basket game! Yep, these Cheesy Swiss Quick Bread Loaves are the answer to your holiday bread troubles. No need to fuss over those tubs of prepackaged dough or stand in line for hours at Costco only to find they've sold out of your rolls. These quick bread loaves will bring a new twist to your holiday table, and trust me, I don't think you'll hear any complaints!
This month The Recipe ReDux challenge was to whip up a seasonal quick bread. Now, you know I am a big fan of sweet breads, like that Sweet Potato Chocolate Chip Flax Bread, the Sweet Potato Chocolate Chia Cake or Apple Chia Cake that could easily transform into a loaf form. But, as I sat with my three ring binder thinking up recipes for this month, realized I have never ventured into the savory breads. Well, unless you count those Onion & Beer Biscuits I whipped earlier in the year.
It's safe to say it was about time I threw in a savory twist to this month's challenge. Enter, these Cheesy Swiss Quick Bread Loaves!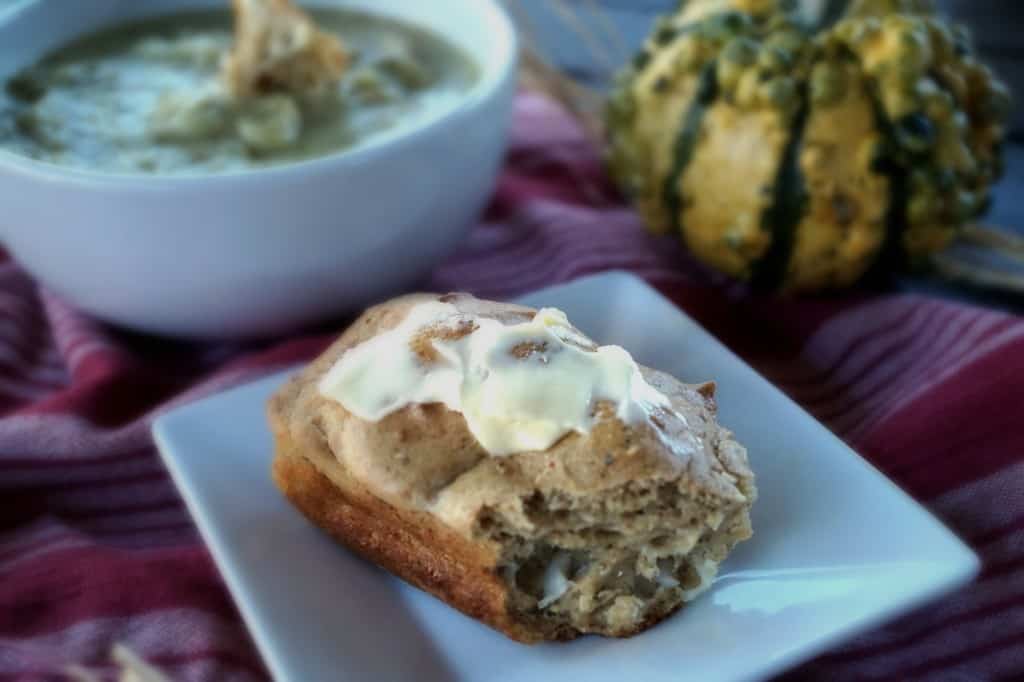 This recipe is literally the best thing since sliced bread (LOL)! Considering you can pretty much whip this up using all ingredients you have on hand, it's cost and time efficient because #realtalk, you know you don't have time to run back to the store! (Note- if you don't have smoked sea salt or mustard powder, you can use regular salt and a 1 teaspoon serving of yellow mustard.) These mini loaves also capitalize on that stealth health approach and allows you to get some veggies into your family without them ever knowing.
If you're ready to join me and shake things up a little bit, try this out for your family over the Thanksgiving holiday and get their feedback. Do they prefer a cheddar cheese? Pepperjack? Take note and modify this to their liking and you've got yourself a new bread for the December holidays that are right around the corner.
This recipe also pairs perfectly with that Savory Squash Stew from earlier in the week, or with this delicious Spicy Green Soup from Living Well Kitchen. Trust me, the possibilities are endless!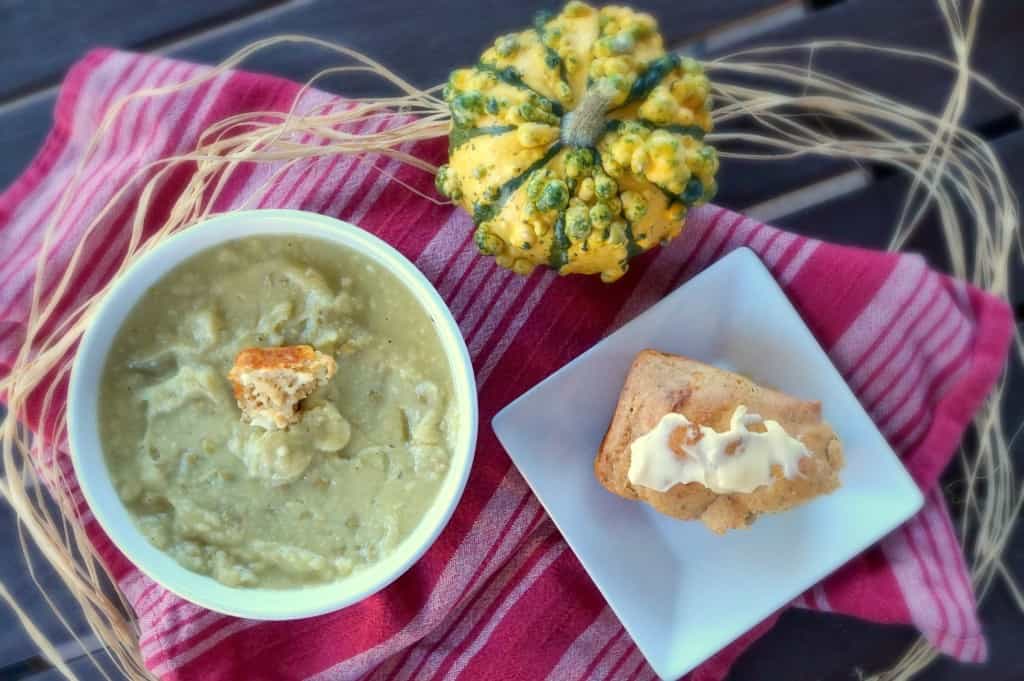 Enjoy!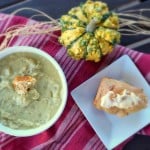 Print
Cheesy Swiss Quick Bread Loaves
Ingredients
1

cup

zucchini

pureed

¼

cup

egg whites

1/3

cup

canola oil

1

cup

milk of choice

I used skim cow's milk

¼

cup

cottage cheese

2

cups

white whole wheat flour

2

teaspoons

baking powder

¼

teaspoon

smoked sea salt

1

teaspoon

basil

¼

teaspoon

black pepper

1

teaspoon

mustard powder

4

oz

Swiss reduced fat cheese
Instructions
Preheat oven to 350*F. Spray a mini loaf pan with cooking spray, set aside.

In a large bowl, combine zucchini, egg whites, canola oil, milk and cottage cheese.

Mix with a large spoon or spatula until thoroughly combined. Set aside.

In a medium bowl, mix the flour, baking powder and spices with a whisk.

Combine the dry into the wet and mix until a uniform consistency is achieved. If you have a hard time mixing the batter, try using an electric mixer on low speed.

Once batter combined, fold in the Swiss cheese chunks.

Pour batter into mini loaf pan and bake for 45-50 minutes or until wooden pick comes out clean from the center of the loaf.

Remove and cool on a wire rack.

Enjoy with a warm soup or slab of butter!