Filled with spicy habanero cheese, these better for you turkey burgers will have your summer BBQs be the talk of the town!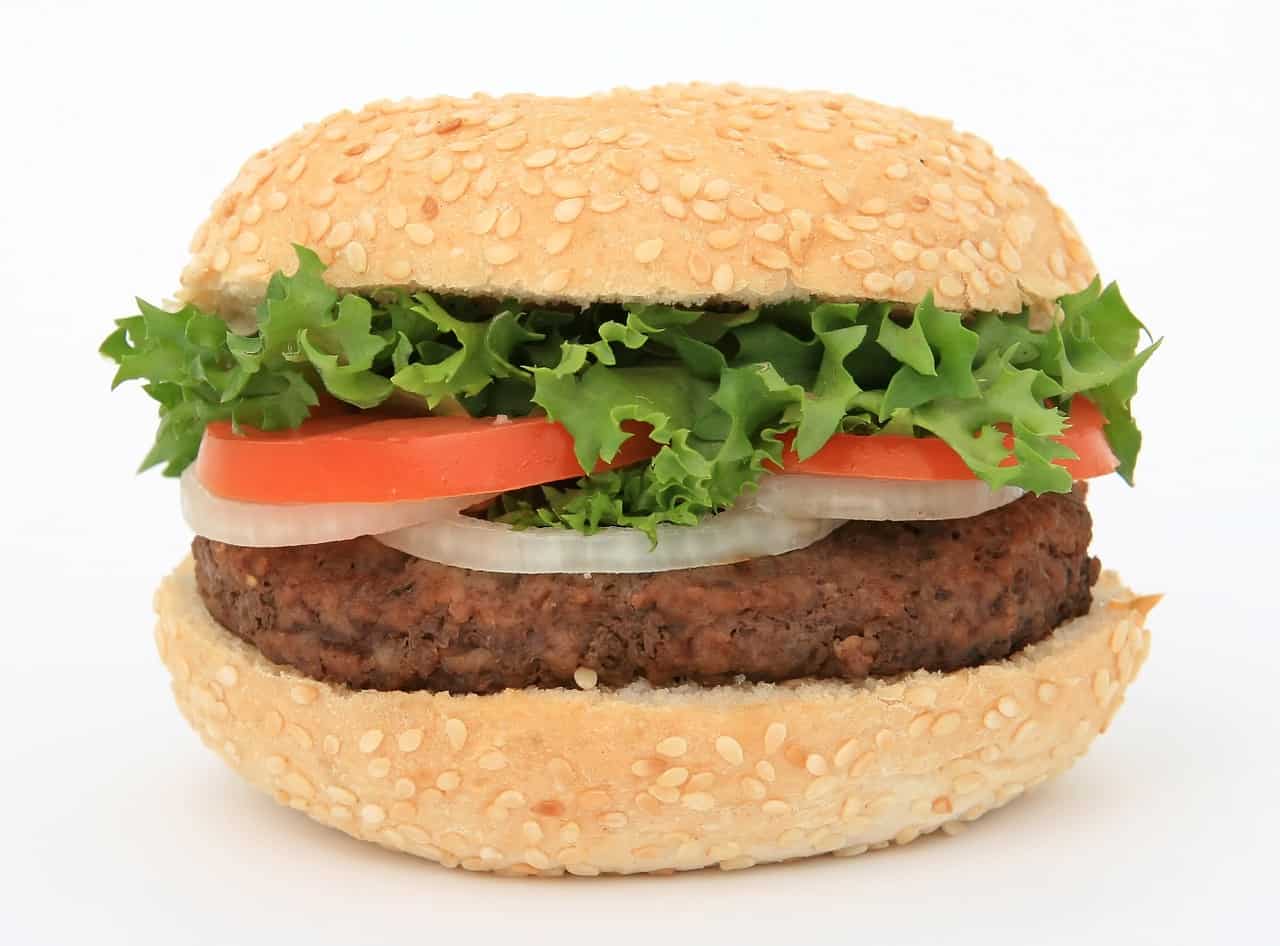 Mid-week blues got you down? HANG IN THERE, it's almost the weekend! To boost your spirits let's continue with that BBQ theme from earlier in the week and throw out a Turkey Burger Thursday idea.
Whose with me?
Alright, so how do you transform a delicious burger into something that's not only satisfying but also #simpleswapped?
Enter the lean and mean turkey burger.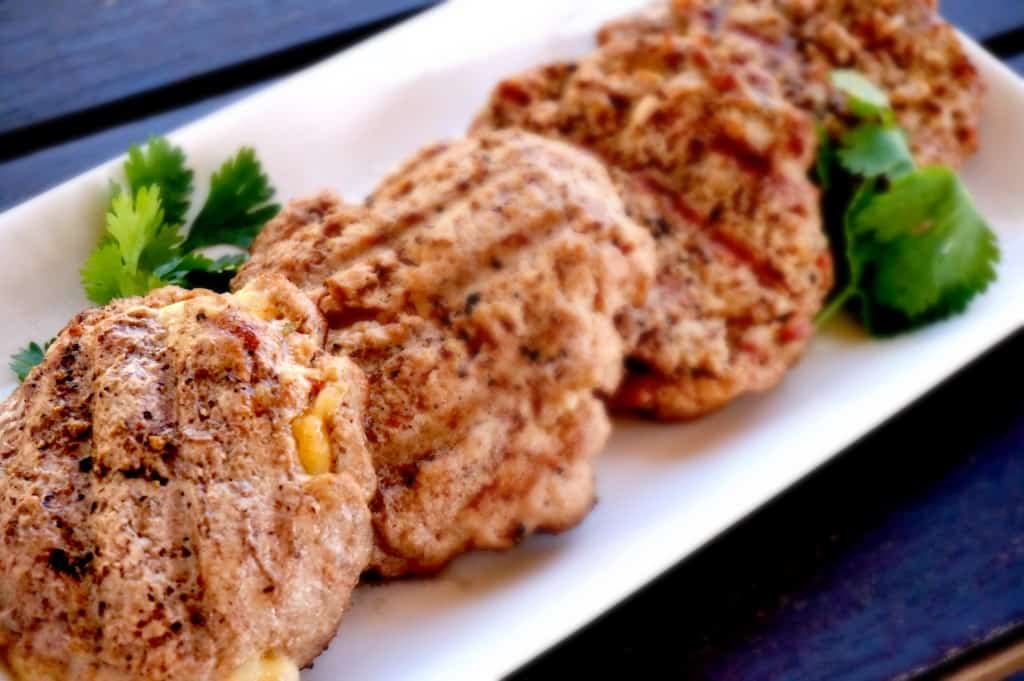 Lean ground turkey is an excellent swap to use when firing up your BBQ this summer to host a unique BYOB (build your own burger) bar.
Making your burgers from scratch is an excellent way to control the amount of sodium and added preservatives in your burgers. Plus, you can customize your shapes, sizes and "inner toppings" when doing so!
Trust me, you'll woo your neighbors and friends with the customization you'll provide which to be honest, isn't really any more work for you… #score!
In our house, 99% of our guests love the spicy flavor just as much as Mr. CEO and I do.
So, to kick our burger bar up a notch, we stepped up our game and stuffed a little #spicy habanero cheese in between 4 oz of lean ground turkey.
In less than 10 minutes, we served up a flavorful and nutritious freshly grilled burger for our guests. Plus, I had the added comfort of knowing they got a little extra calcium with each bite they took.
Caution- build strong bones when dining in the Shaw Kitchen!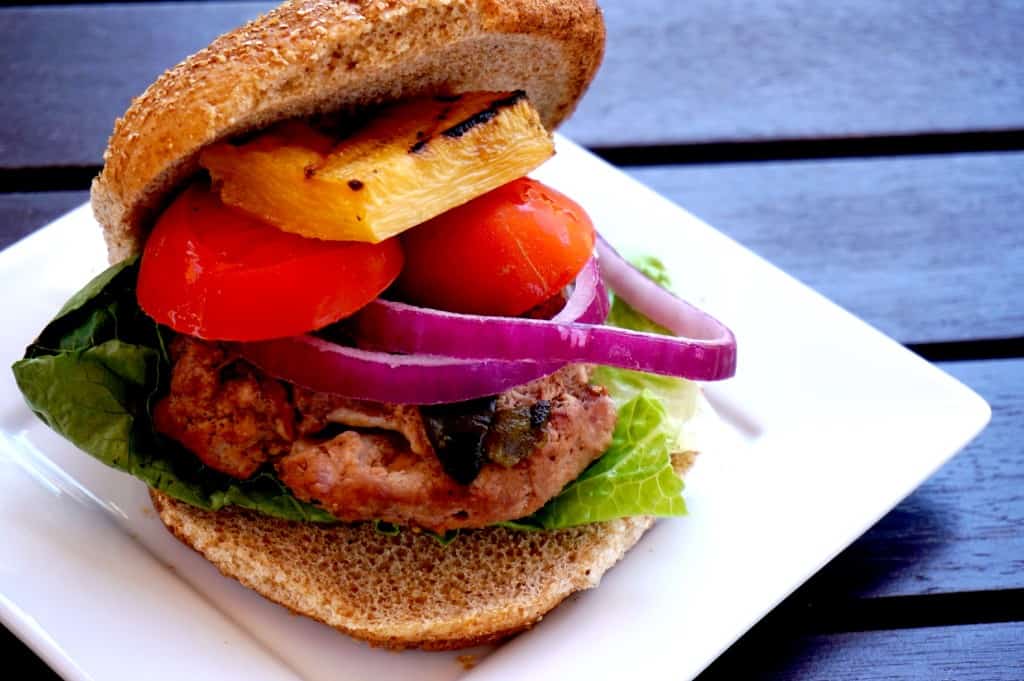 To add some extra flavor without heavy sauces and condiments, consider grilling up some pineapple, poblano peppers and onion to top those burgers.
You'll leave your guests in awe thinking you slaved for hours in the kitchen, when in reality, that grill did all the work!
Enjoy your company without the endless piles of dishes!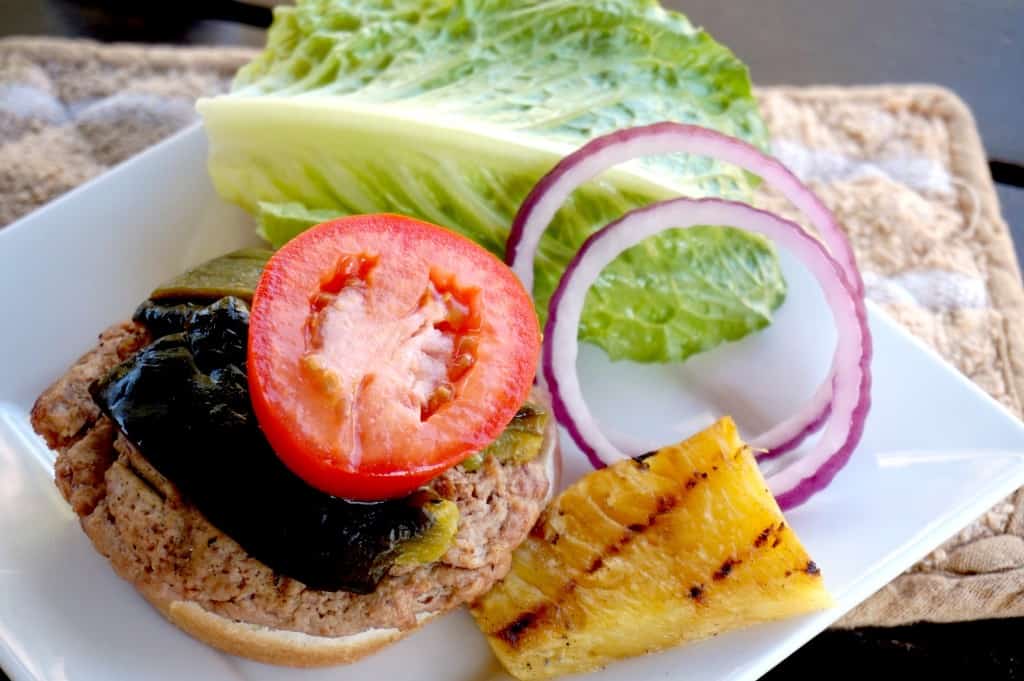 Now, who's ready to eat!?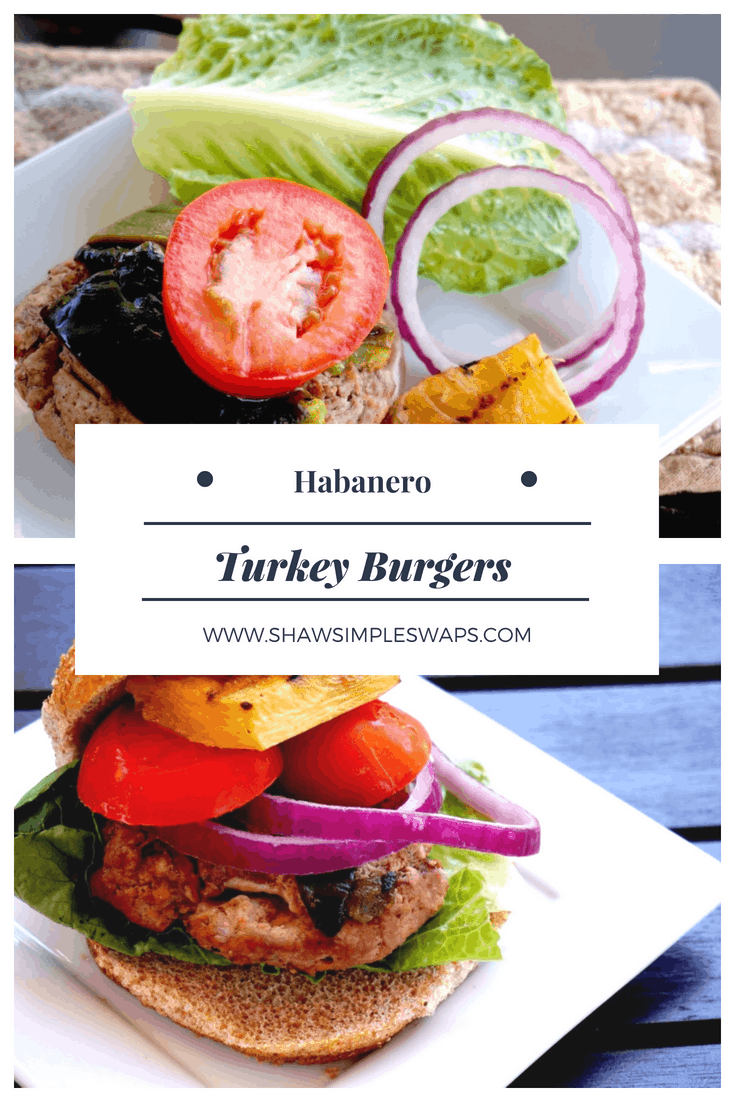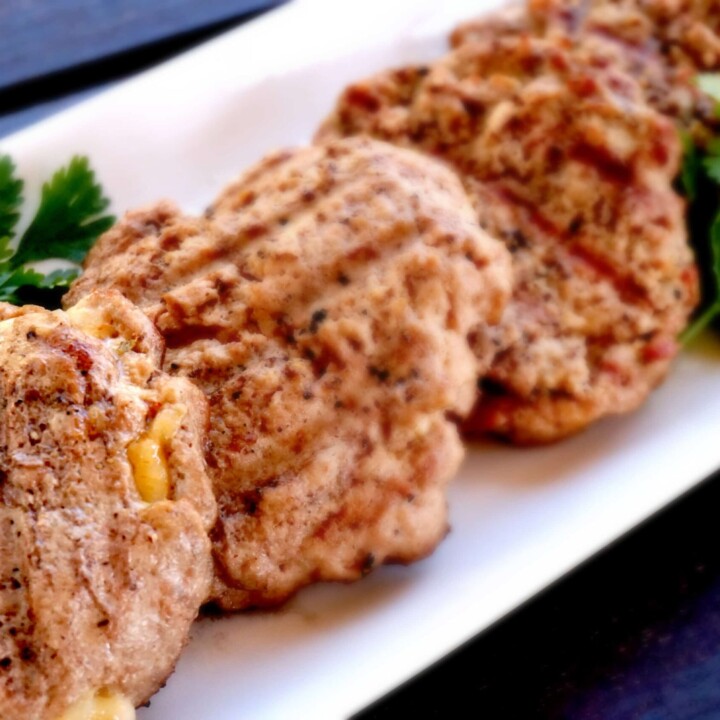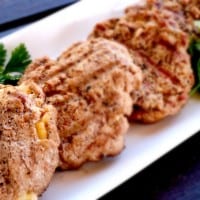 Ingredients
16

oz

lean ground turkey

80% + lean

2

oz

habanero cheese

part skim

4 100

% whole wheat burger buns

4

lettuce leaves

4

oz

grilled pineapple

1

grilled poblano pepper
Instructions
Fire up your grill and get your burgers assembled!

Separate ground turkey into 4 even rounds.

Divide each round into 2.

Using 1/2 oz shredded cheese, place the cheese in between each 2 oz of ground turkey.

Close patty halves onto one another, pushing the outside together to create an enclosed burger.

Heat on your BBQ grill until done (165*F).

Cool completely and store for your mid-week burger craving or serve immediately topped with your grilled condiments!
Notes
Burger nutrition with cheese, no bun included. Add 150 calories and 6+ grams fiber when using 100% whole wheat buns!
Nutrition
Serving:
1
|
Calories:
300
kcal
|
Protein:
30
g
|
Fat:
14
g
|
Saturated Fat:
4
g
|
Cholesterol:
113
mg
Looking for more inspiration?
Be sure to check out the latest from the Shaw Kitchen on Instagram, Facebook, Pinterest and Twitter!