The Power of Positivity- One Day at a Time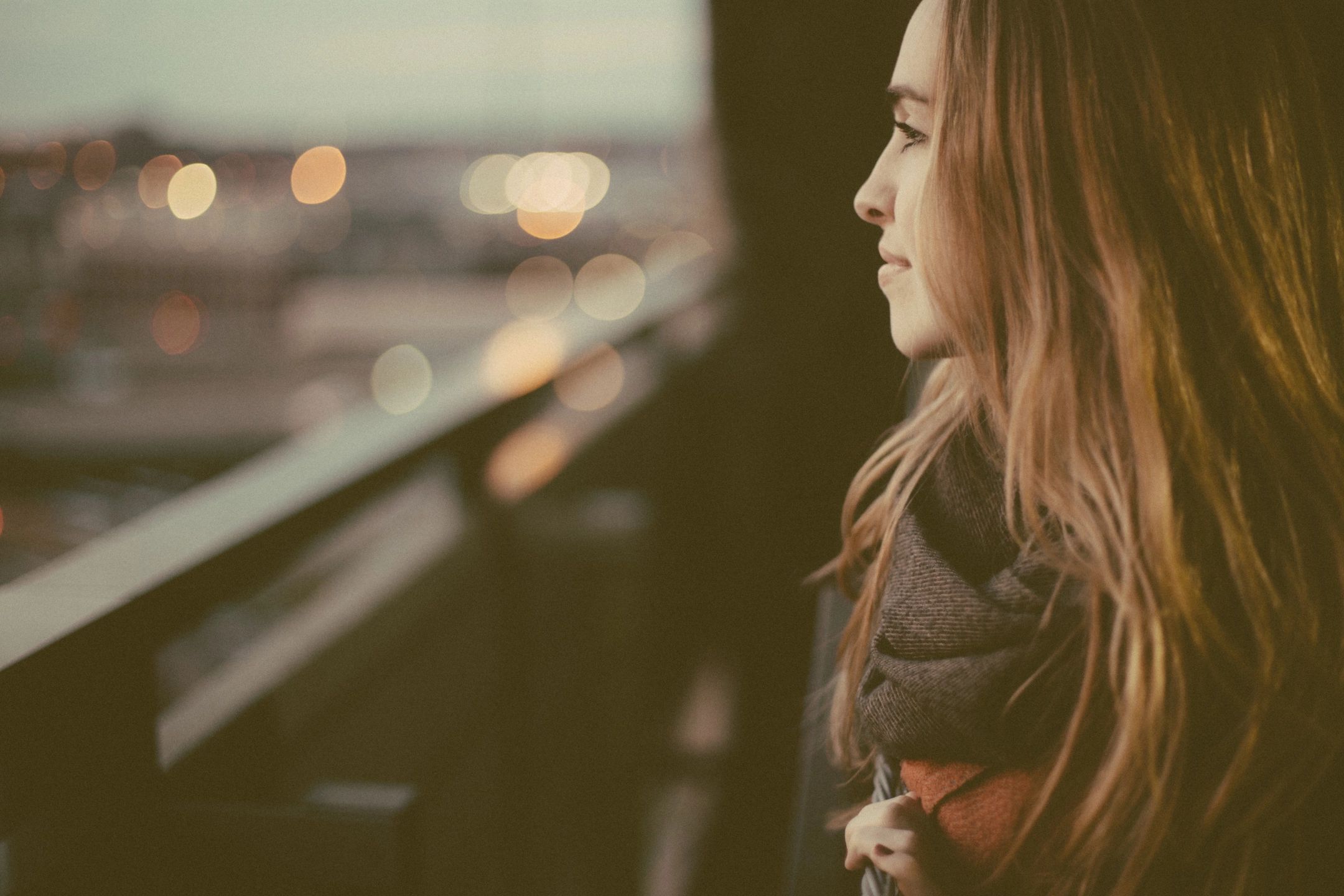 First things first- that is not me in the photo!
I just loved this image so much; she looks so happy, so peaceful. It really spoke to me thus why it's here.
Perhaps it's a reminder for me of the woman I continue to aspire to be. 
Anyways, on to The Power of Positivity!
As you know from my post here, it's been about a month since we learned Sprinkle didn't take.
Truly this has been a very awakening experience for the hubs and I.
Relationship experts say infertility either makes you stronger or leads to your demise;  now I can fully recognize the truth in that.
After being on those dreaded progesterone shots and a rigid set of hormone prescriptions for over two months, I didn't realize the toll it would take on me emotionally, physically and spiritually.
To turn a new leaf, I've really tried to focus on The Power of Positivity over the last month to get through my grieving.
Some days I wake up and read the Jesus Calling book first thing; some days I don't open it.
 Some days I take a walk and listen to the podcast 10% Happier and reflect on what I can do in the present moment to embrace happiness.
Some days I make a delicious treat and share it with my neighbors; some days I eat the whole thing by myself.
Point being, there are many avenues you can use to implement The Power of Positivity into your daily life.
The Power of Positivity can surely take on many faces depending on what it means personally to you, but to me, it means to be present, embracing that specific moment and through that becoming happier. 
Sure, not every day is perfect, but every day I'm feeling better.
More whole. More at peace with the present, willing and ready to accept whatever the future holds.
Let me paint a picture of how The Power of Positivity has helped get me out of my darkest hours.
Saturday morning I woke up with a fire in me to hit the pavement and run like no one could catch me.
Well, I went to put on my favorite running tights and they were SO TIGHT! My sports bra gave me a third boob and I instantaneously felt so ashamed of my body. 
I've yet to get back to my #postfertilitybody but that's a story for another time.
Point being, I felt so out of touch with my body. I was mad at it, angry that I had let myself become "undone".
The hubs has asked me to be kinder to myself so I bottled up these emotions.
I went for a run in his clothes, I carried on but with a bucket full of tears in each eye waiting to pour down.
Finally, he stopped me and asked me to tell him what was wrong. 
I began to cry and let it all out. I felt better, I felt like I could breathe.
He hugged me and that hug made me feel like I could pick up the pieces and keep going.
From there I had to run our recycling over to the local joint to get our monthly $15 of fun money! (Side note- California is one of those states you get money for turning in your CRV recycling.)
When I was standing in line, I realized that the gentleman who opened the center was late and the poor people in front of me had been standing there for over 40 minutes. 
This one lady was so kind and watched my recycling while I ran over to the bank. 
It was small, sure, but it was so thoughtful. I was able to cross something off my list and she was kind enough to help me.
I decided to give her my recycling so she could get the money and have more "fun money" for herself. 
She was so grateful, and the look in her eyes was priceless. It instantaneously made me 10% happier. 
So, long story short, giving helped me become happier and reminded me that this world is so much more than our internal dissatisfactions with appearance.
As I continue on this path of acceptance and growth, I know relying on The Power of Positivity will continue to be a grounding force.
I challenge you today to embrace The Power of Positivity, it truly is magical!
Lots of love,
Liz