Joining Hands for Hope – Building a Community of Friends, Sisters & Supporters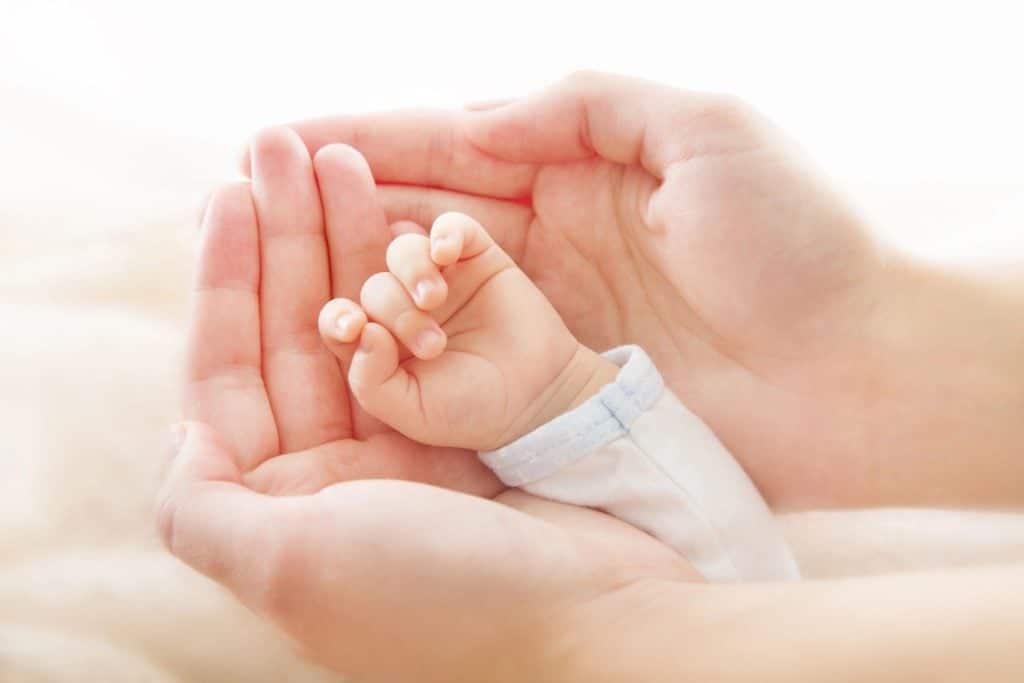 Heart.Melting.
Right?
Just looking at this photo brings tears to my eyes.
Tears of sadness, tears of confusion, tears of stress, and, most importantly, tears of hope.
Tears of sadness from the pain of the our empty nest.
Tears of confusion from the results of our "perfect" FET.
Tears of stress from the financial toll 2014-17 has taken on our savings.
But, those tears of hope, those are the ones that last.
Hope that one day I too will be stretching out my hands as I embrace my little sprinkle's itty bitty hand.
In the spirit of supporting us, the #ttccommunity and raising awareness around the pineapple (more about that here),
April 29th we're banning together!
Wonderful organizations across the nation join forces to raise awareness around a condition by walking for hope.
Friends, why are we any different?
We're not! We can find peace, support and wonderful new friends by joining together to chat through our troubles and get to a better place, a place of peace, hope and trust.
Resolve, the non profit organization for infertility awareness does host walks across the nation but in select cities.
As you know from our Warrior Women Wednesday series this group is not just a "local" bunch, we're global!
So, let's do what we can do, together, and join forces April 29th for a virtual walk!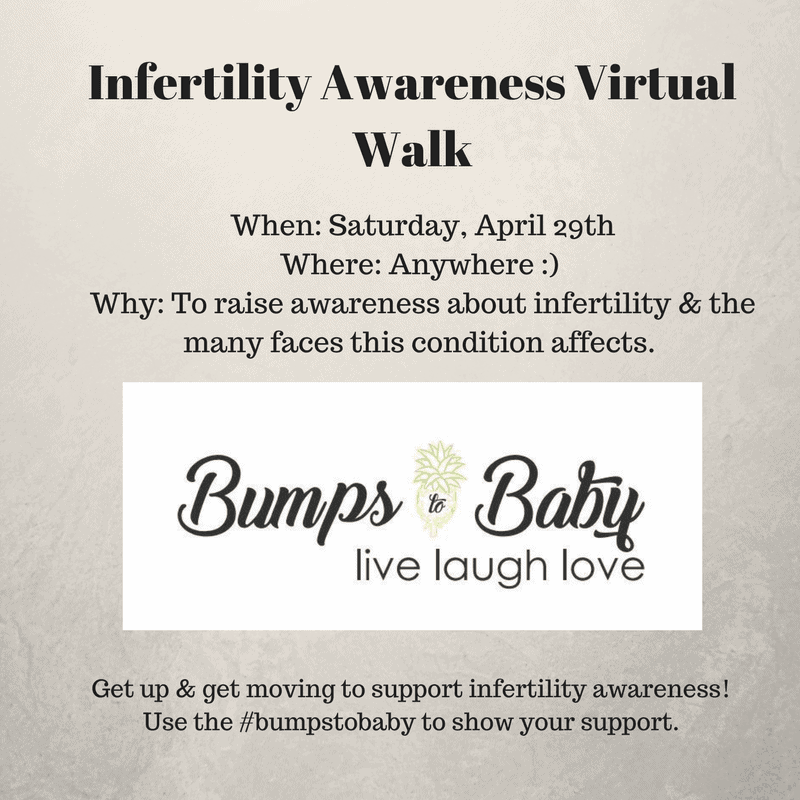 To join the movement, please take 1 minute of your time and sign up to commit to walk, to raise awareness.
This is a change.org petition that will help raise awareness around this disease (yes, infertility is a disease) to hopefully assist in bringing more light to this condition.
More light to provide greater support, financial assistance and coverage for future family building!
Thanks so much, truly, for your commitment to raise awareness for many future beautiful rainbow babies.
Hugs and baby dust to you,
Liz
PS- Here is the first Facebook Live I've did discussing why we need to bring more light to this if you're curious!