Food for Fertility – Meet the Expert, Judy Simon, MS, RDN, CD, CHES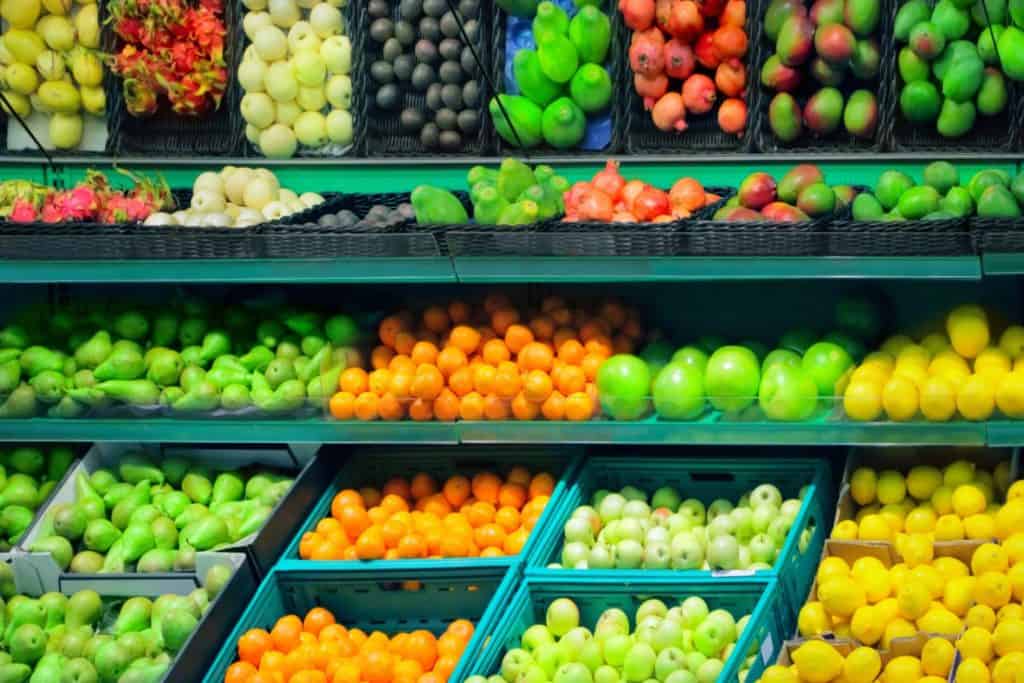 Hello friends!
Thanks so much for joining us here at Bumps to Baby for another wonderful guest post from an expert in the field, Judy Simon! Judy is a fellow RDN who has specialized in fertility nutrition for over 10 years.
I always find it uncomfortable to say I'm an expert in fertility because frankly I'm not. I'm knowledgable, but I think to be an expert you need to have years behind you, day in and day out seeing the many faces of infertility.
Judy my friends does just that, and that's why she is, in all sense of the word, an expert!
Without further adieu, please join me in welcoming Judy to the community here today!
Food for Fertility – Meet the Expert, Judy Simon, MS, RDN, CD, CHES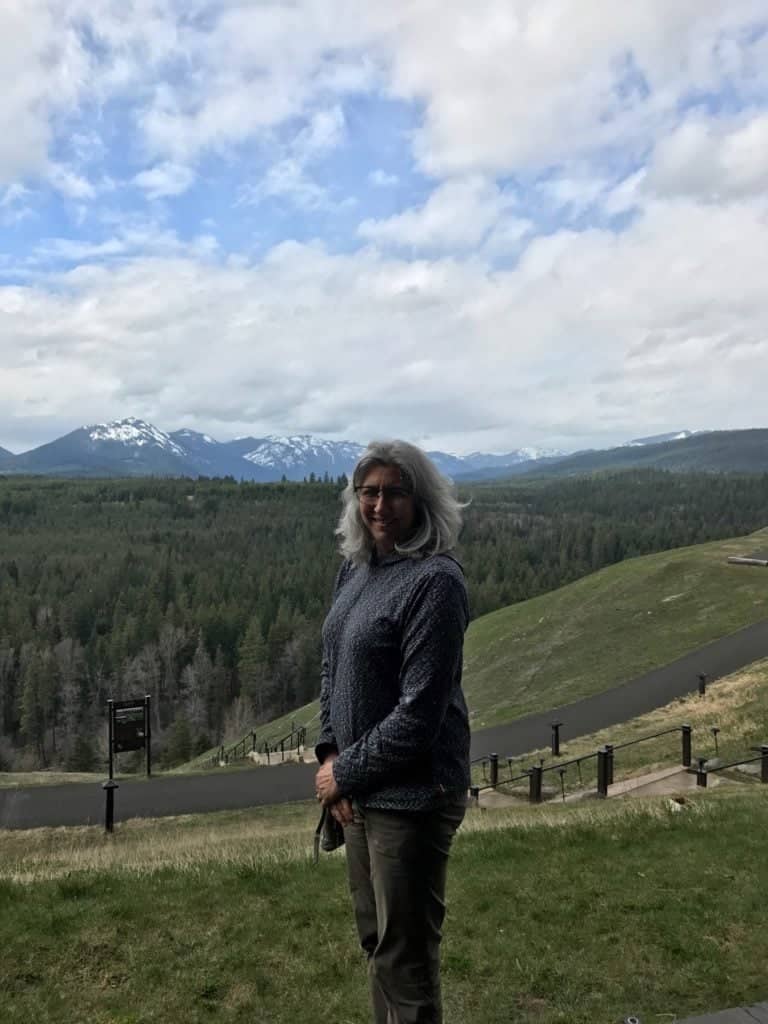 Who are you Judy Simon?! 
I have been working with women and fertility for over 10 years.  Years ago when we were ready to start our family I experienced 8 years of unexplained infertility. This was before the internet and social media and I felt really isolated. I lived in a smaller city in the Midwest and was fortunate to have a caring OB-gyn help me on my journey. I was so frustrated trying to determine what else we could do to conceive and 25-30 years multiple births were the norm with reproductive technology.  We conceive our daughter with IUI and when she was one year old our son was conceived.
I have had a strong interest in pre-conception and maternal health, and after my long journey I wanted to learn about the impact of nutrition on fertility.  After our daughter was born we moved to Seattle and I took time off to be with my kids. When I re-entered the working world, I was so fortunate to work at the University of Washington Medical Center. There I was able to work with PCOS patients and meet with reproductive endocrinologists.  Our clinic also started implementing Dr. Ali Domar's Mind Body program and I was invited to teach the nutrition section. I knew then this was the path my career in nutrition would take!
I continued to work in women's health at the University along with opening my own practice, Mind Body Nutrition, PLLC ten years ago. I was well connected with the reproductive endocrinologists at a highly respected clinic who asked me to work with their patients.
Tell us about your Food for Fertility Series.  What led you to form this, and what impact you've seen through the course on your clients?
I developed the Food for Fertility series with Dr. Angela Thyer, Seattle Reproductive Medicine six years ago because we wanted to develop a safe space where women struggling with weight and infertility could receive support in a small group setting. Our 13th series is starting in September. Patients are referred to me by providers from throughout the community or by word of mouth. An athletic trainer presents our unit on fitness and teaches a hands-on class, Dr Thyer also teaches and promotes healthy lifestyle to our patients and nutrition students assist in our cooking activities. Our classes are very hands on, we cook, eat, laugh, learn together and end each class with a 30-minute walk along beautiful Lake Union regardless of the weather!
We have private face book pages where women post recipes, ask for help and post articles on nutrition and fertility. Participants love the practical approach of the classes and report they love the new recipes, accountability for their goals and the unique support of women who get what they are dealing with.
Over 65% of our participants have started families. In fact due to the close bonds participants form and the interest they have in continuing a healthy lifestyle when they t are pregnant, I started a Food for Mom monthly support and education for these women. Moms bring their kids to class and we discuss and support nutrition for moms and kids.
What do you think about support groups?  Why are these important for those struggling with fertility to join? Are they for everyone? Are there certain places you recommend people just starting out to go to look? 
Women and men often feel isolated, sad, frustrated and very stressed when struggling with infertility. Support groups can offer safe communities where one can share their experience and feelings and not be alone.  We are fortunate in our community to have several active RESOLVE support groups that I recommend to all patients. We also have professional led groups. I also lead a monthly Food for Fertility class for men and women who want education and support while they are going through treatment.
What are the main foods you'd say can help "fuel" fertility? 
Beans and greens! Seriously we focus on ways to add in more plant food such as seasonal vegetables, fruits, whole grains, legumes in delicious ways! A Mediterranean diet has been shown to help couples decrease time to conception and it's naturally anti-inflammatory. I meet with each women for a through consult prior to the class so I can be sure I meet her individual meets. A large percentage of the class has PCOS and metabolic issues such as elevated lipids, fatty liver and often pre-diabetes or diabetes.
Do they differ for males/females? 
Actually, both sexes will benefit from these foods! We do discuss male nutrition and frequently have partners join in the last class or at cooking demos. I encourage partners to attend individual appointments.
What lifestyle factors make the biggest impact on fertility? 
I see movement (any type of fitness, dance, yoga, walking) incredibly beneficial along with eating a mindful more whole foods based diet. Eating out less and preparing more foods at home has made a tremendous difference for couples.
Is coffee really that bad? Should TTC women stop working out? 
I recommend not drinking excessive caffeine and only limit working out if there is a medical reason. The patients I work with who have hypothalmic amenorrhea often have to decrease their high intensity exercise to improve their energy balance.
How can I lose weight fast to get my BMI under 40?
I work with patients individually and their provider to set realistic weight loss goals that are healthy for fertility.
How can I have time to eat healthy when I have to go to acupuncture, yoga, and so many appointments?
Balance is so important! There are lots of short cuts to healthy eating!
Any other words of wisdom? 
Be sure to nourish yourself with food that you enjoy and makes you feel good! It is a journey and the more support you can get will help you every step of the way.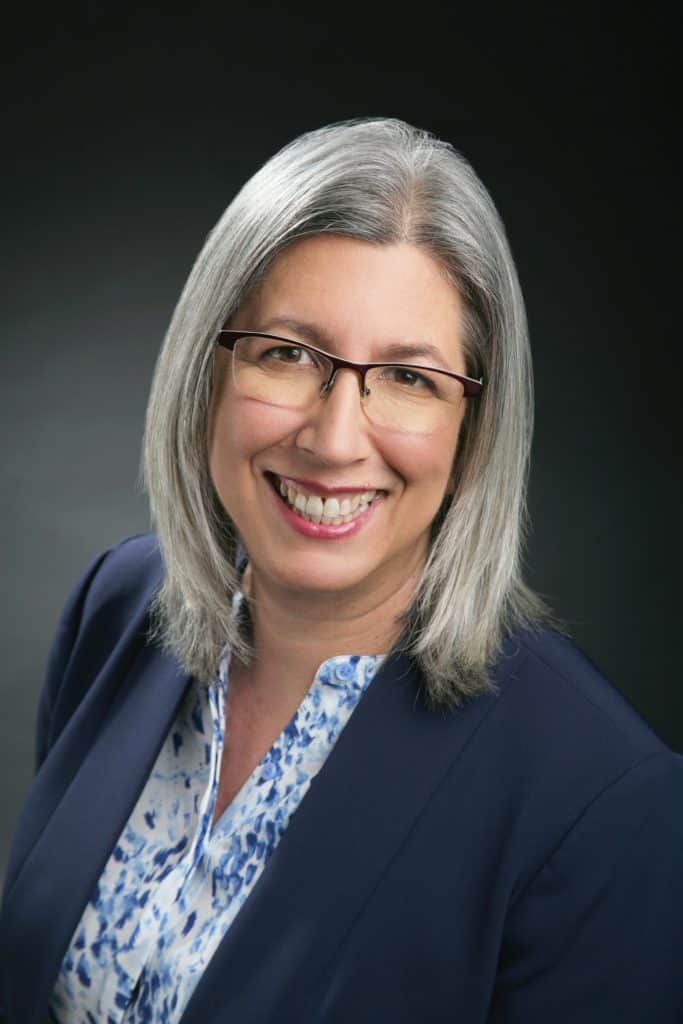 Judy Simon MS, RDN, CD, CHES specializes in nutrition counseling for individuals, couples and families. Judy provides evidence-based nutrition counseling in eating disorders, reproductive nutrition (fertility), and weight management. She is recognized nationally as an expert of nutrition and fertility.
Judy offers her clients the unique experience of a non-dieting, intuitive approach to healthy eating. Many of her clients have tried traditional diets and programs and failed. Instead, Judy combines her expertise in nutrition and coaches her clients to success to lose weight, overcome eating disorders and master self-management of their health.
Judy's professional contributions garner national attention from the nutrition and fertility fields. The Academy of Nutrition and Dietetics awarded Judy the Excellence in Practice in Women's Health in 2014. Additionally, in coordination with Dr. Angela Thyer, Judy developed the Food for Fertility Program (TM) in 2011. Judy presented the outcomes of the Food for Fertility program at the American Society Reproductive Medicine (2013) and the Pacific Coast Reproductive Society Annual Scientific Meeting (2015). Recently she was awarded Community Practice Award for Excellence, Washington Academy Nutrition Dietetics 2017 for her work in fertility and nutrition.
Judy is the past President of the Seattle Tacoma Reproductive Society (2014-2015), Judy also participates as a mentor coordinator of the Women's Health Dietetic Practice Group. She continues to act as the past-chair of the Nutrition sub-interest group of the American Society of Reproductive Medicine.  Judy has been an adjunct faculty member in the Nutritional Science Program at the University of Washington for over 7 years. She teaches Nutrition Counseling for Chronic Disease and Maternal and Child Health in the GCPD program.  Judy is also a mentor and preceptor for University of Washington Graduate students and other nutrition students in the Seattle area.  Her work in this area was honored the award of Outstanding Preceptor several times and in 2016 received the ward of Outstanding mentor from the Graduate Program.