Baby Fat – Holistic Solutions to Help Banish the "Bloat"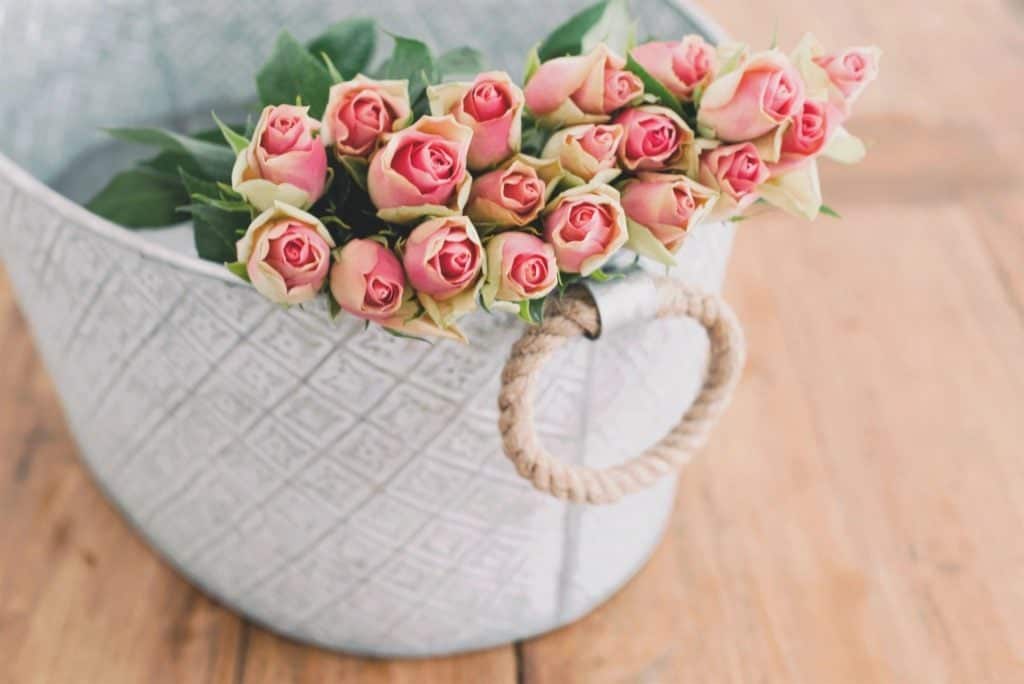 Hello Friends,
How you doing today? 
I must admit, I've had a week or two of ups and downs and today I'm finally ready to commit to staying UP more often than down.
Why is that?
Because I'm starting to shift my thinking surrounding this "Baby Fat"; aka, the term I had given to the weight gained throughout the last few years of hormone treatment for fertility.
Am I proud of this term?
No.
But, it was easy to attribute it to how I felt in this new skin I had grown, preparing for that baby that unfortunately never came. It inevitably became that "exoskeleton" that I just couldn't shed.
As with any shift in mindset, it's not easy.
But will it help me in the long run?
Yes.
That's why I'm so excited to be in a field where there are such diverse philosophies surrounding nutrition and nourishing your body.
I went to school when really the emphasis was on body mass index (BMI) and preventing obesity, when in reality, we know more and more know that BMI is a pretty archaic measure of what is actually considered healthy for most individuals.
And, as we know from many of our Warrior Women, their ideal weight to conceive was actually higher than the "suggested" weight.
So, as with everything else in the world, this "Baby Fat" is always evolving as to what is "right" for each and every unique person.
You know I've spoken about my insecurities with my current body here and here, so today I'm not going to get into that spiral again.
But, rather, provide a few solutions to help shift your mindset if you're feeling like I do. And, truth be told, these programs are great for anyone and everyone who needs a new perspective on their body, learning to perhaps embrace a shift in their size….
Solution 1: The School of Health & Happiness 

Truth be told, Emily Kyle, a colleague and dear friend of mine, has launched a program that has really helped me reframe my thoughts surrounding food and my body.
She knows firsthand the struggles of society surrounding weight and has developed a module series to help re-instill positive, holistic behaviors that will bring nourishment to the forefront of your daily routine, both through food and self-care.
You not only get individualized help in her private Facebook community, but also a group of empowering women who are there to lean on too!
While this is not an affiliate program or sponsored shout out, I am blessed to be giving away a complimentary membership from Emily on my #FertilityFoodsCookbook countdown giveaway on Instagram this week!
The program is valued at $297 and worth every penny! You can find out more about it here!
Solution 2: Body Kindness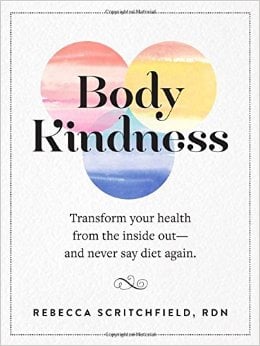 I had the pleasure of meeting the author, Rebecca Scritchfield, last year at a conference and her philosophy and passion just spoke to me.
This book is a labor of love and focuses on transitioning your thoughts surrounding body image to a stronger, kinder frame of reference. It's a must read and necessity for any #ttcsister!
You can get it here on Amazon for about $15.00!
Now, friends, who's ready to join forces with me as we reframe that "baby fat" notion and get back to a positive relationship with our bodies and minds?
It's not easy, I can promise you I will slip up and likely post about those days too.
But then again, it's a ride not a race!
Sending lots of baby dust your way!
Liz