I can't believe its already been a month since the Simple-Swap Avocado Party! It's amazing how quickly time flies.  As promised, I have spent the last few weeks divulging Simple-Swaps using the awesome avocado, hoping to show you just how versatile this superfruit truly is.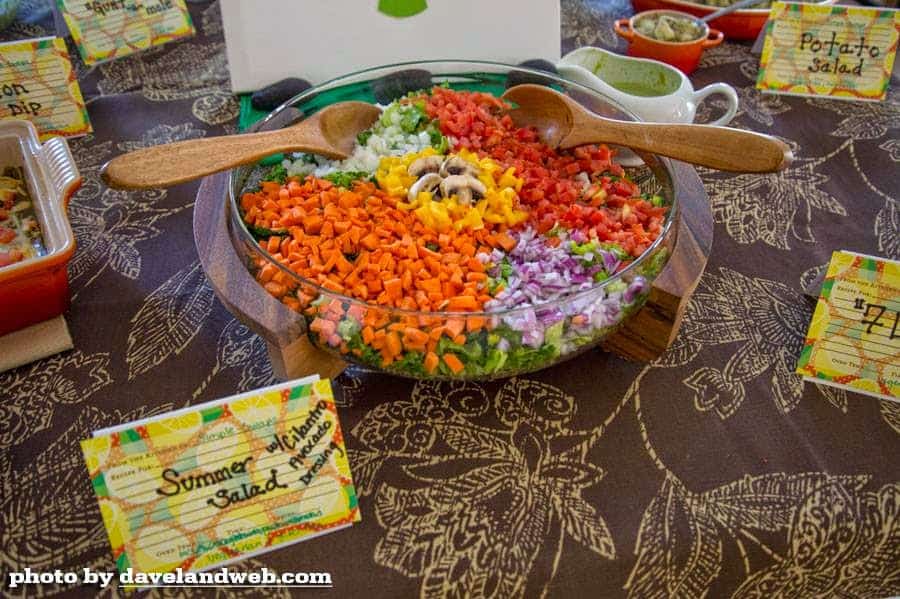 Cilantro-Avocado Dressing over Summer Chopped Salad
Chicken Avocado Enchiladas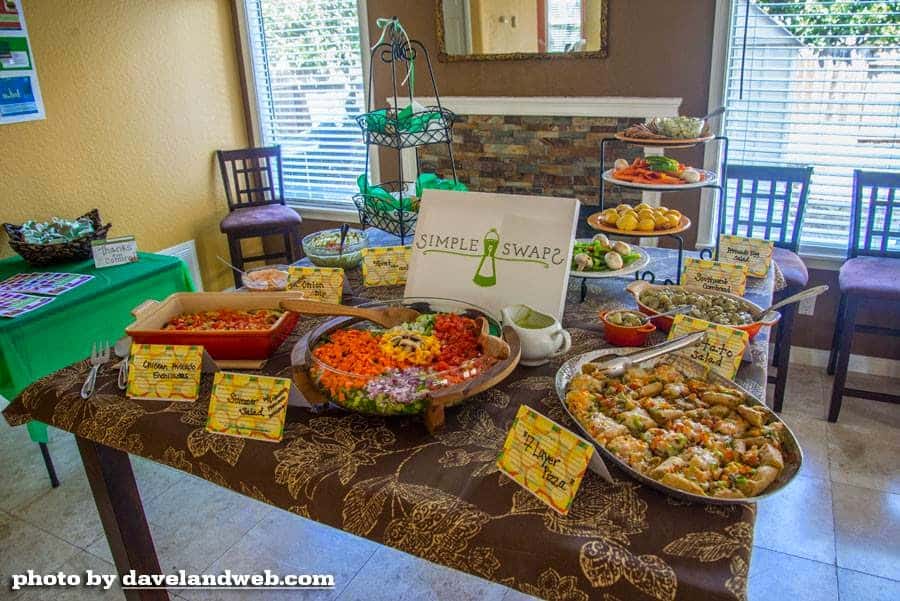 Avocado Simple-Swap Madness!
To culminate our tribute to the avocado, I thought I would leave you with a traditional guacamole recipe that will leave your Labor Day house guests begging for more!  I am the first to admit the Simple-Swap Guacamole was NOT a crowd favorite, though in my opinion it was one of the best dishes!  I decreased the total caloric value of the dip by adding in plain, nonfat Greek yogurt to create a creamy texture. Turns out most people prefer the chunky goodness of the avocado, I should've known! Sometime you just don't mess with the classics, but then again, we all have our own tastes…right?!
I'll spare you the details on the feedback I got, and instead leave you with a great recipe from the California Avocado Commission. Not only does this Guacamole provide you with a whooping 8 grams of dietary fiber, it also packs nearly 35% of your daily value of vitamin C.
I just realized how much I love adding Greek Yogurt to my dips!
Right next to the "Gurt-a-mole" is a Chipotle Yogurt Dip!
Ingredients
4 ripe, Fresh California Avocados, peeled and seeded

1 ripe, medium Roma tomato, seeded, diced

1/2 cup minced sweet white onion

2 serrano chiles, seeded and minced

1/2 cup cilantro leaves chopped
Preparation
Cut avocado in large chunks and mash coarsely in large bowl with a fork.
Add remaining ingredients and blend gently; leaving some small chunks is fine.
Taste and adjust seasoning with more pepper sauce, salt and pepper if desired.
Nutrition Notes (Yield 8 servings)
Calories 170; Total Fat 15 g (Sat 2 g, Trans 0 g, Poly 2 g, Mono 10 g); Cholesterol 0 mg; Sodium 10 mg; Potassium 575 mg; Total Carbohydrates 12 g; Dietary Fiber 8 g; Total Sugars 2 g; Protein 2 g; Vitamin A 382 IU; Vitamin C 20 mg; Calcium 19 mg; Iron 1 mg; Vitamin D 0 IU; Folate 89 mcg; Omega 3 Fatty Acid 0.1 g % Daily Value*: Vitamin A 8%; Vitamin C 35%; Calcium 2%; Iron 4%
*Percent Daily Values are based on a 2,000 Calorie diet. Your Daily Values may be higher or lower depending on your calorie needs.
Thank you for all who have participated in the Love One Today campaign!  Although I did receive financial compensation for writing this post, all recipes, views & opinions are my own. Simple-Swaps would love to hear how you too chose to Love One Today! Feel free to comment here or on my Facebook page!