National Peanut Butter Month… I knew I liked November for a reason!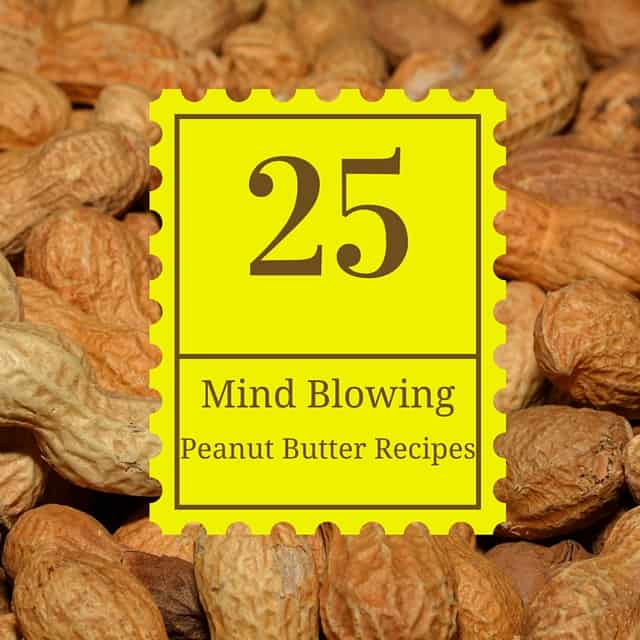 It's no secret. I have a second husband. Yep Mr. CEO, sit down. You know those monthly deliveries from Amazon, they just so happen to be from my lover. Mr. CEO… meet Mr. Powdered Peanut Butter, I knew you'd get along!
Alright, I'll stop procrastinating and get to the goods! What's the deal with peanut butter? A while back I gave you the low down on "Peanut Butter: Friend or Foe" but let's refresh a bit. Peanut butter is a stellar super food that packs in a ton of nutrition while also leaving you pleasantly satiated and content. Peanuts are a good source (>10% of your daily needs) of vitamin E, magnesium, folate, copper, and phosphorus, while provide 9% of your daily fiber needs!
Peanut butter's are rampant on the market today, so it's important to choose wisely when making your selection. I recommend opting for a pure variety, one that simply states the ingredients as, "Peanuts, sea salt". It's best if you can find pure peanuts, however most add a tiny bit of salt that is totally okay in my book. If you're looking for a lower calorie, still nutrient packed option, you can try my favorite version, powdered peanut butter. There are definitely more brands popping up on the market today, but one of my pastime favorites is PB2. (Yes, I love this stuff and you can find it in my Sweet Potato Pie with Peanut Butter Frosting and Chocolate Peanut Butter Cookies, or savory in that Habanero Pad Thai– the possibilities are endless!).
Now, with your peanut butter of choice in hand, head into that kitchen and whip up one of these 25 Mind Blowing Peanut Butter Recipes!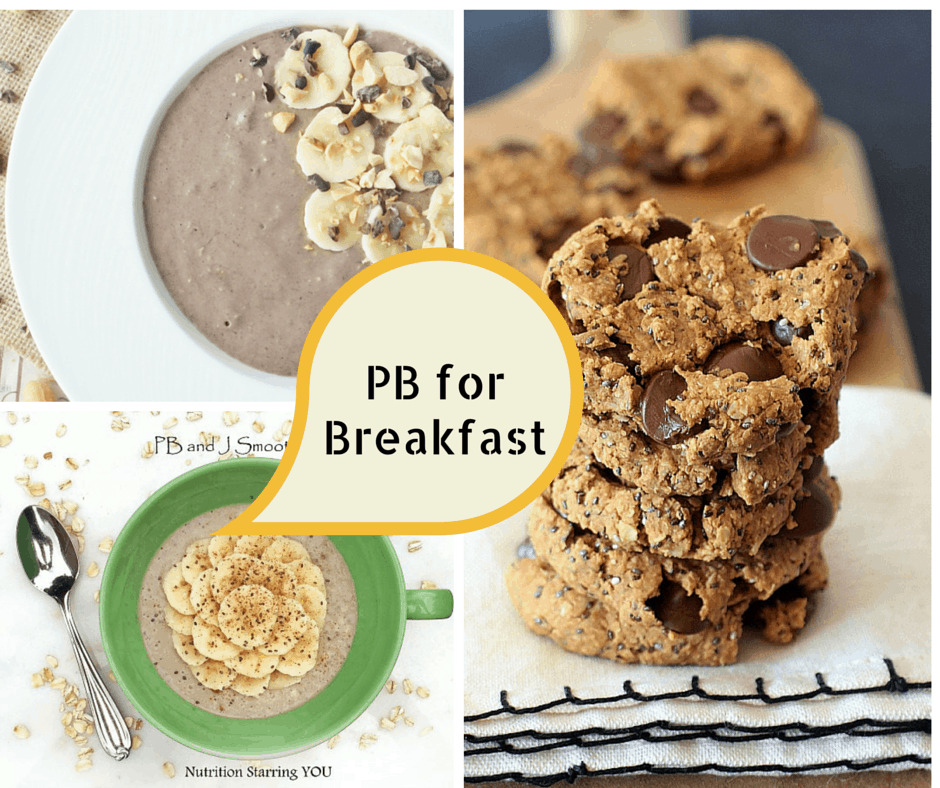 Oatmeal Chia Peanut Butter Breakfast Cookies via The Spicy RD
Peanut Butter Oatmeal Bars via Nutritious Eats
Peanut Butter Banana Smoothie Bowl via Abbey's Kitchen
Peanut Butter & Jelly Smoothie Bowl via Nutrition Starring You
Chocolate Peanut Butter Banana Smoothie via Nourish RDs
Peanut Butter Flaxseed Pancakes via Minimalist Baker
Peanut Butter Pop Tart Bars via Crazy for Crust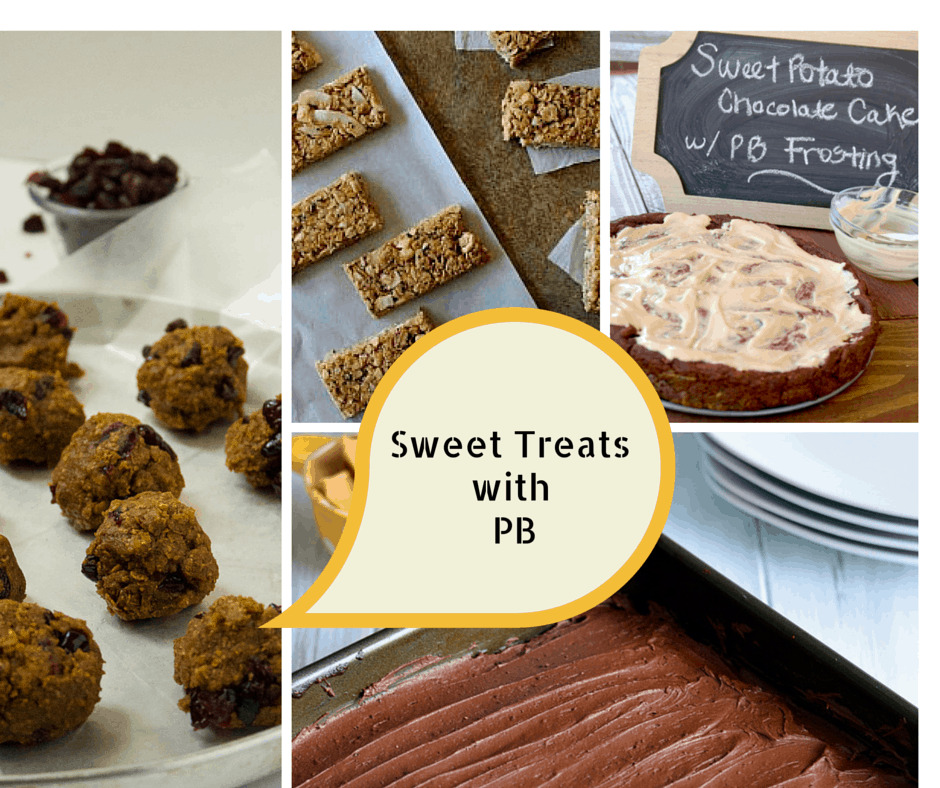 Chocolate Banana Peanut Butter Stacks via RDN Mommy
Peanut Butter Chocolate Oatmeal Cups via Real Mom Nutrition
Peanut Butter Smore's Bars via My Cape Cod Kitchen
Peanut Butter Banana Bites via The Crowded Table
Vegan Chocolate Peanut Butter Fudge via Eats Real Food
Chocolate Peanut Butter Brownies via Nourished Simply
Pumpkin & Raisin Peanut Butter Cups via MJ & Hungryman
Delectable Ice Cream Cake via The Seaside Baker
Peanut Butter & Jelly Hand Pies via Kitchen Konfidence
No Bake Dessert Choices
No Bake Peanut Butter & Chocolate Cookie via Once Again Nut Butter
Peanut Butter Chocolate Ice Cream Pie via Meme Inge
Peanut Butter Swirl Fudge via Meme Inge
Gluten Free Dessert Choices
Gluten-Free Peanut Butter Garam Masala Cookies via The Nutrition Adventure
Gluten Free Peanut Butter Cookies via Prep Dish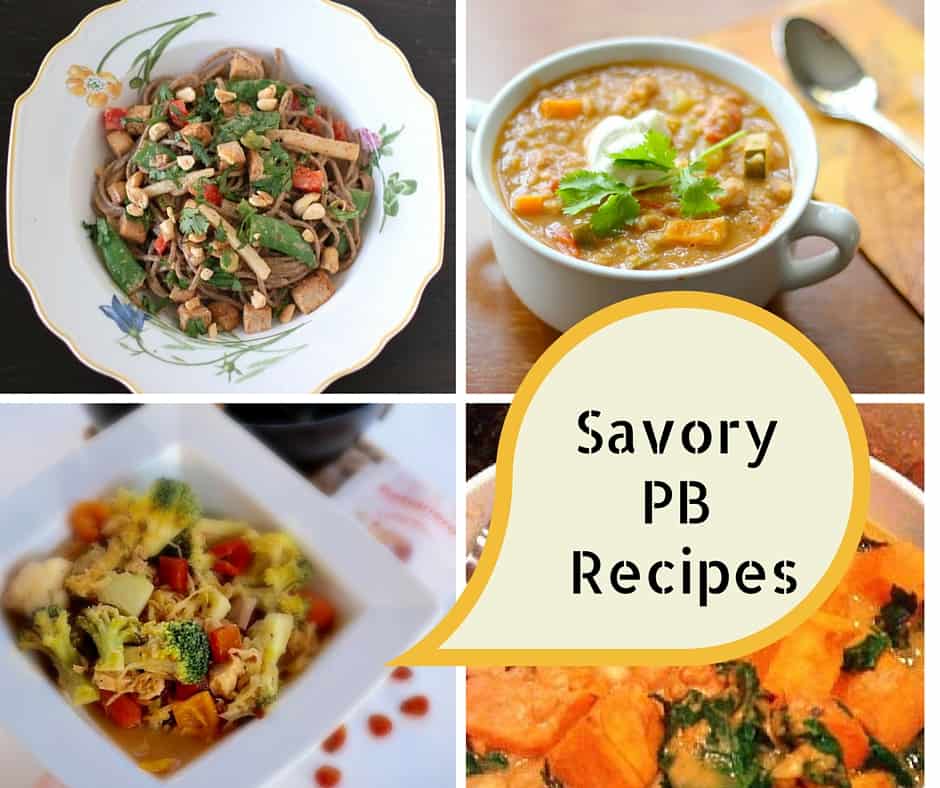 Peanut Butter Pumpkin Curry Tacos via Gringalicious
Peanut Soba Noodles with Crispy Tofu & Spring Vegetables via Nutricioulicious
African Peanut Stew via Healthy Bites
Spicy Vegetarian Quinoa & Peanut Stew via Savor Life Nutrition
Now… How do you like your peanut butter?